AIP Guacamole (Nightshade free, Autoimmune Protocol)
Let me start out by saying that I love avocado and gucamole. I'll eat it with a spoon, plop it on just about anything, and hashtag the living daylights out of #whereistheavocado emoji… but seriously though, where is it? Living in Dallas and being surrounded by Tex Mex, guacamole is a Tex Mex staple and hard to avoid. When I went nightshade free to help manage my Hashimoto's disease symptoms, and having every single nightshade come up tomato red on my IgG tests, I counted out guacamole. How would I do without the spice? How could I not top it with pico? What would it even go with if not corn chips?
It took me some time to find something with the right amount of kick that wasn't spice based, but I've finally found a super simple  autoimmune protocol guacamole to top my Tex Mex inspired dishes with.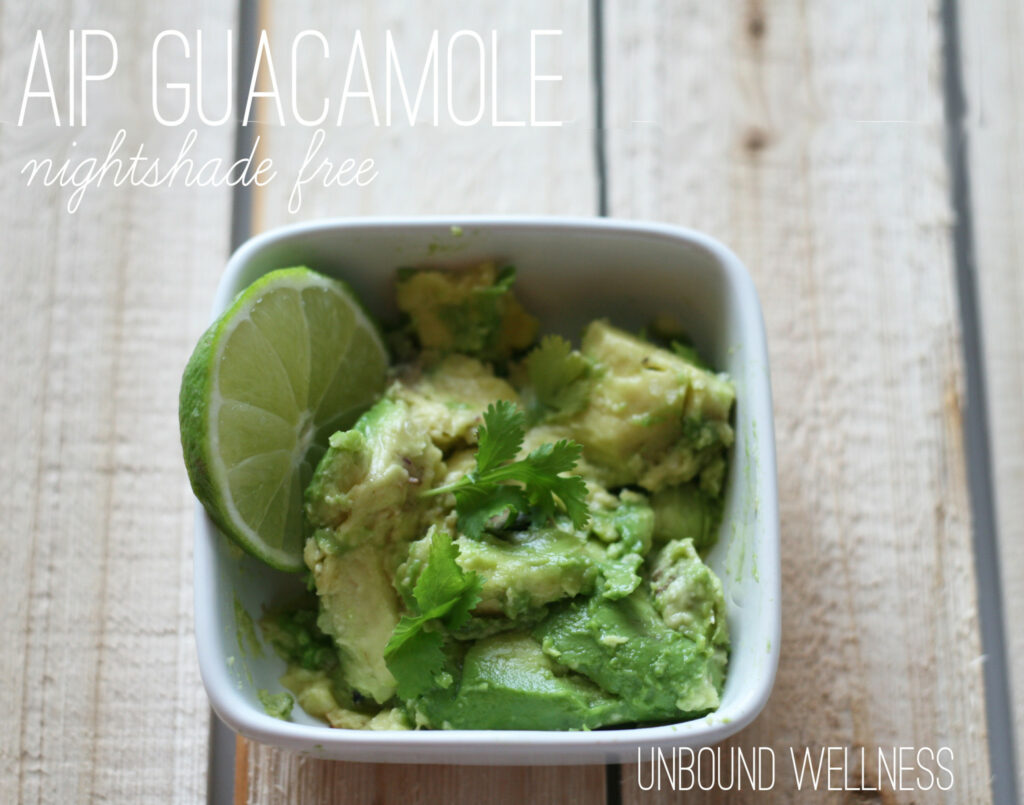 Print
AIP Guacamole (Nightshade free, Autoimmune Protocol)
---
Scale
Ingredients
1 large avocado, diced
1/4 red onion, diced
2 tbsp fresh cilantro
Juice of 1/2 lime
1 tsp garlic powder
1/2 tsp sea salt
---
Instructions
Pour the avocado to a medium mixing bowl and use a fork to mash
Add in the remainder of the ingredients (reserving the cilantro) and stir to combine
Top with extra fresh cilantro and serve with veggies, and other snacks
---
The hardest thing to replicate being nightshade free is the spice. I just can't make my food spicy, nor can I add garlic. That's why the lime is the real lifesaver here as it adds that zesty, but AIP kick to the guacamole that's missing compared to the traditional guacamole with something like jalapeño.
I went all green here for the dish that I was having at the time and for this specific picture, but don't be afraid of onion either! It's a great way to add some crunch. I just really love the mild, creamy and simple texture!
Use this nightshade free guacamole as a dip for plantain chips, a topping on taco salads, or as I'll feature soon, the perfect addition to an AIP burrito bowl!
AIP burrito bowl with cassava tortillas coming soon…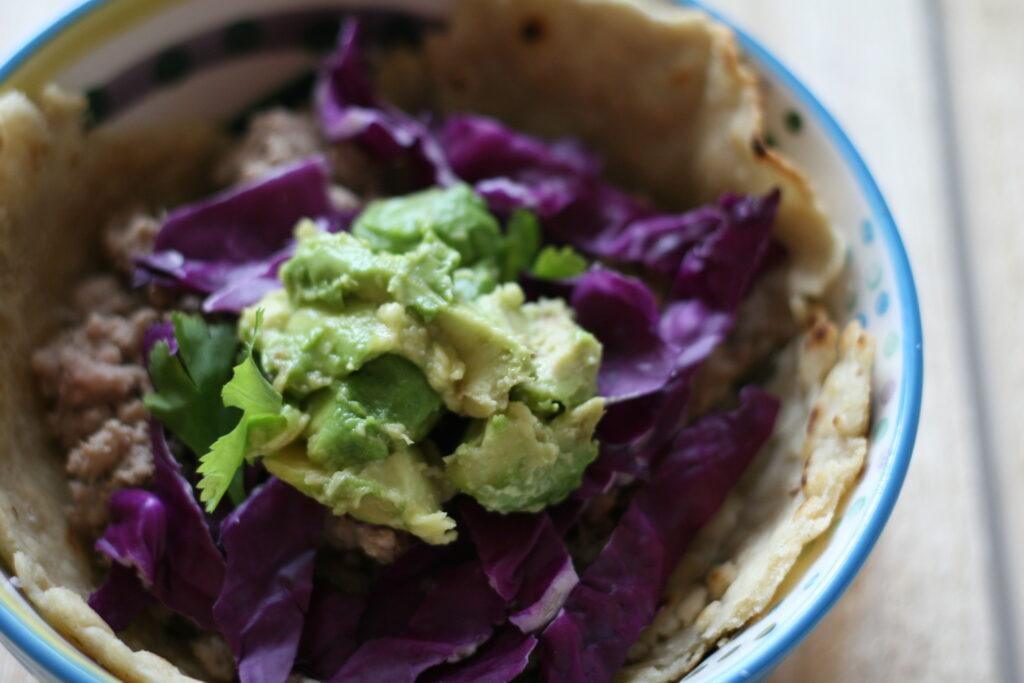 I hope you enjoy this simple, easy AIP guacamole! Stay tuned as I'll be sharing the complimentary burrito bowl recipe soon!
What's your favorite way to use guacamole?