Go Local For Health | Latte Da Dairy Goat Farm Tour
My husband and I are homebodies. Netflix, pellegrino, and couch are our three favorite activities on the weekend. It's not that we're antisocial, we're just… okay, maybe we can be a little antisocial. But, we ventured out for something fun this past Sunday… the Latte Da Dairy open house in Flowermound, TX. Goat dairy, local foods, and fall weather were an awesome upgrade to our normal weekend routine.
My first time around trying to heal my gut, I went 100% off of what an IgG test told me and I never eliminated any dairy at all as it never came up as reactive. Note how I said "my first time", thus, implying there was "a second time", and I think that it had something to do with me never eliminating any dairy at all. I was still having lots of conventional, pasteurized cow dairy that wasn't the best choice. Not only is it just a bad situation for the poor cows, but it's not good for a healing body. This time around, I got rid of it and was surprised to find when I tried to reintroduce cow butter and cow raw milk products that cow dairy was not my friend.
However, much to my delight after reintroducing it, goat, sheep, and buffalo dairy is my friend. Dairy can be a great nutrient dense food if it's consumed properly. So how do I do it? First, I consume responsibly and only have small amounts, local, and raw when possible. Second, we're all bioindividuals, and I found what works for me.
Regardless of the product, I'm always down for going local. It's a clear better choice for the local economy to support local producers. But more importantly, it's a better choice for your health. Eating food that is local means that it's seasonal to your area. Your body knows that frozen mango isn't what's in season (darn, I know) and it will respond better to that local pear instead. Eating with the seasons and what is grown locally to us is what we've done for thousands of years before the modern grocery store and processed food. Eating local is one of the things that I preach over and over again, and that's because I really believe in it.
So when it comes to local goat cheese is Latte Da Dairy. Their cheese tastes amazing and my husband agrees. Their goats are well cared for, free range, and healthy. I love supporting such a pure local product, so when I saw that they were having an open house, I just knew I had to go. And the farm did not disappoint! It was so clean and the goats were very well cared for.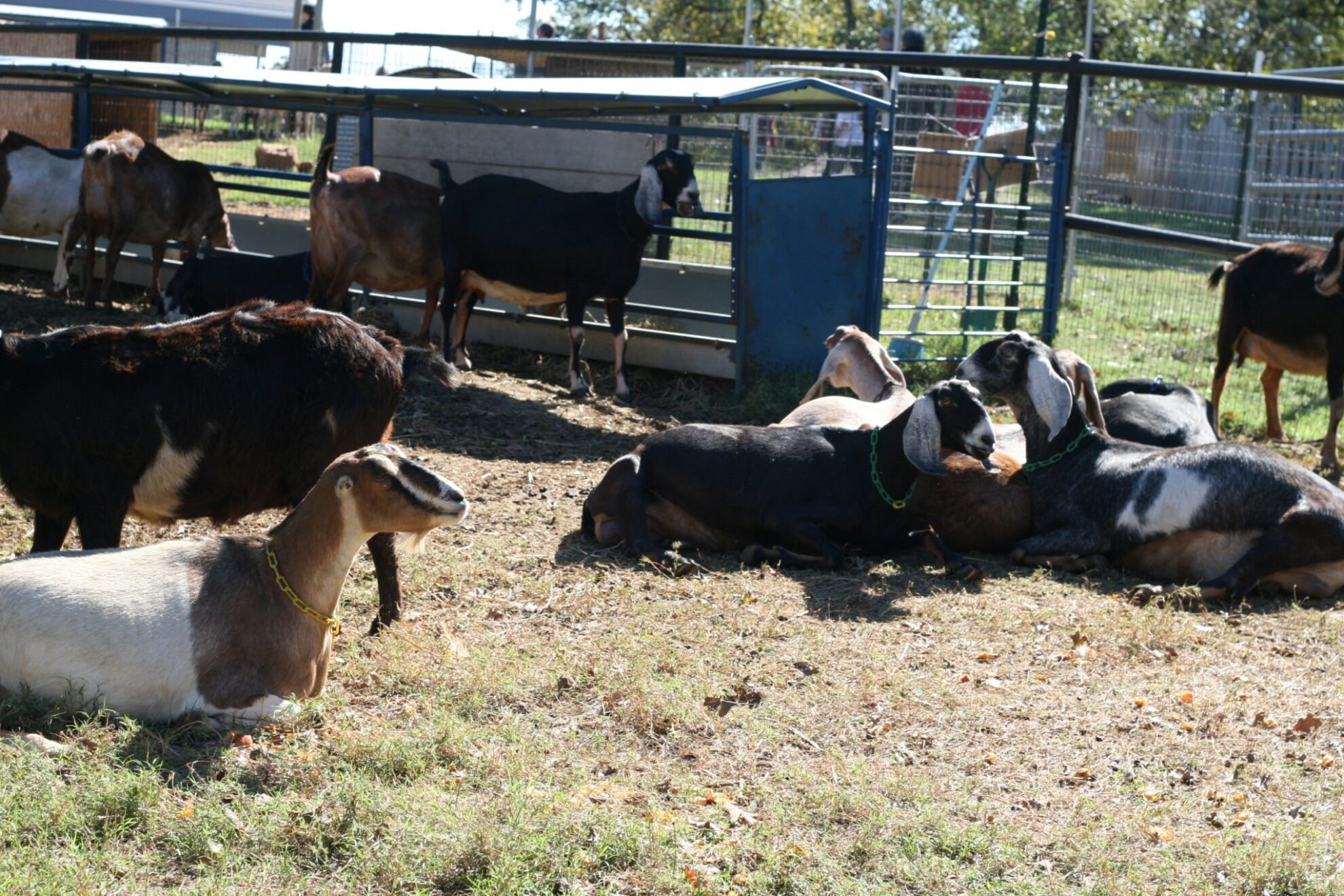 As I heard from Liz Wolfe on the Balanced Bites Podcast, goats can attract bugs and guinea fowl love eating bugs. There were tons of guinea fowl around as well as these cute little 12 day old chicks! I hear that guinea fowl have to get pretty old before they start being productive members of the guinea fowl society but these guys still contributed in cuteness.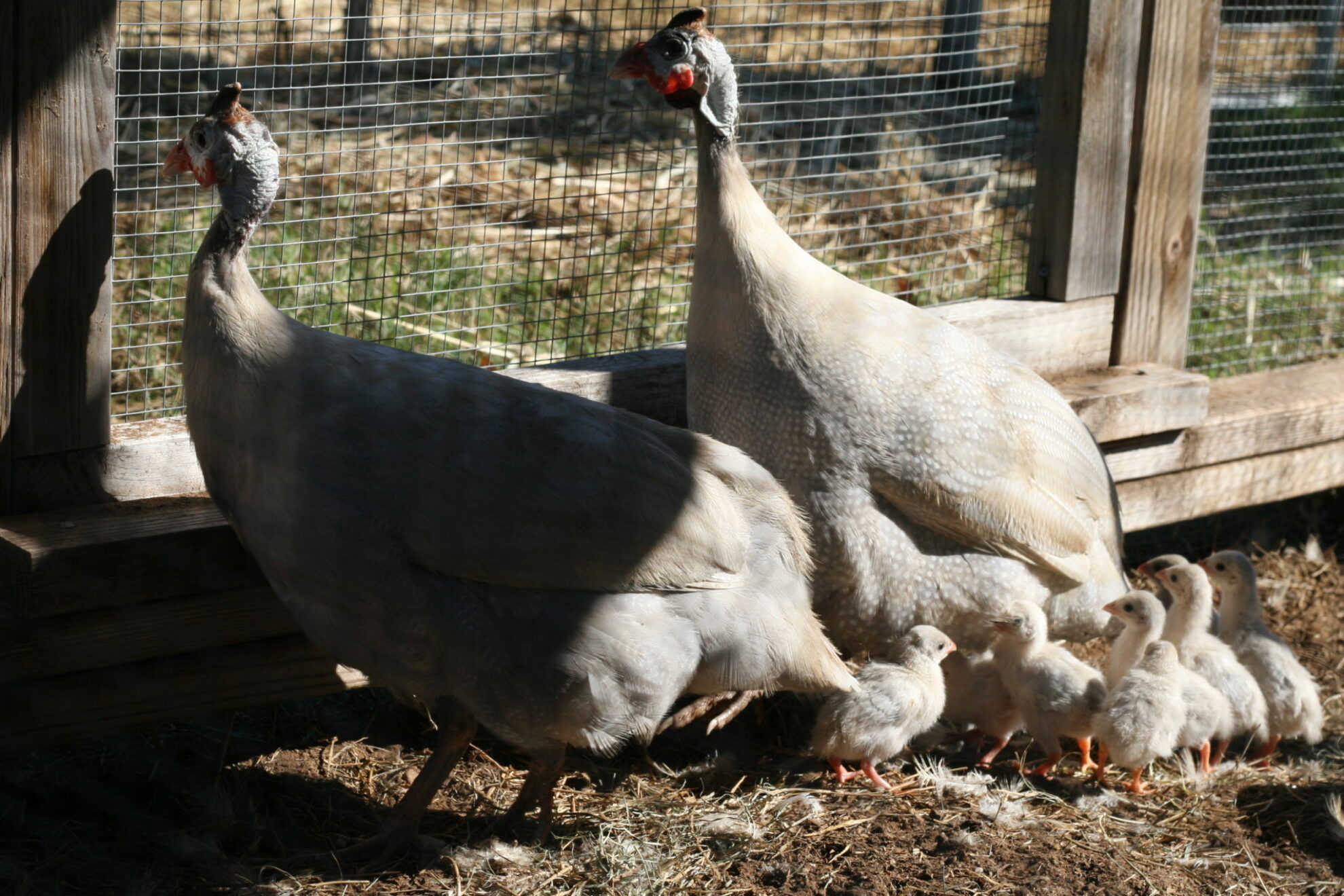 The goats where just as adorable and friendly as I expected them to be, if not more.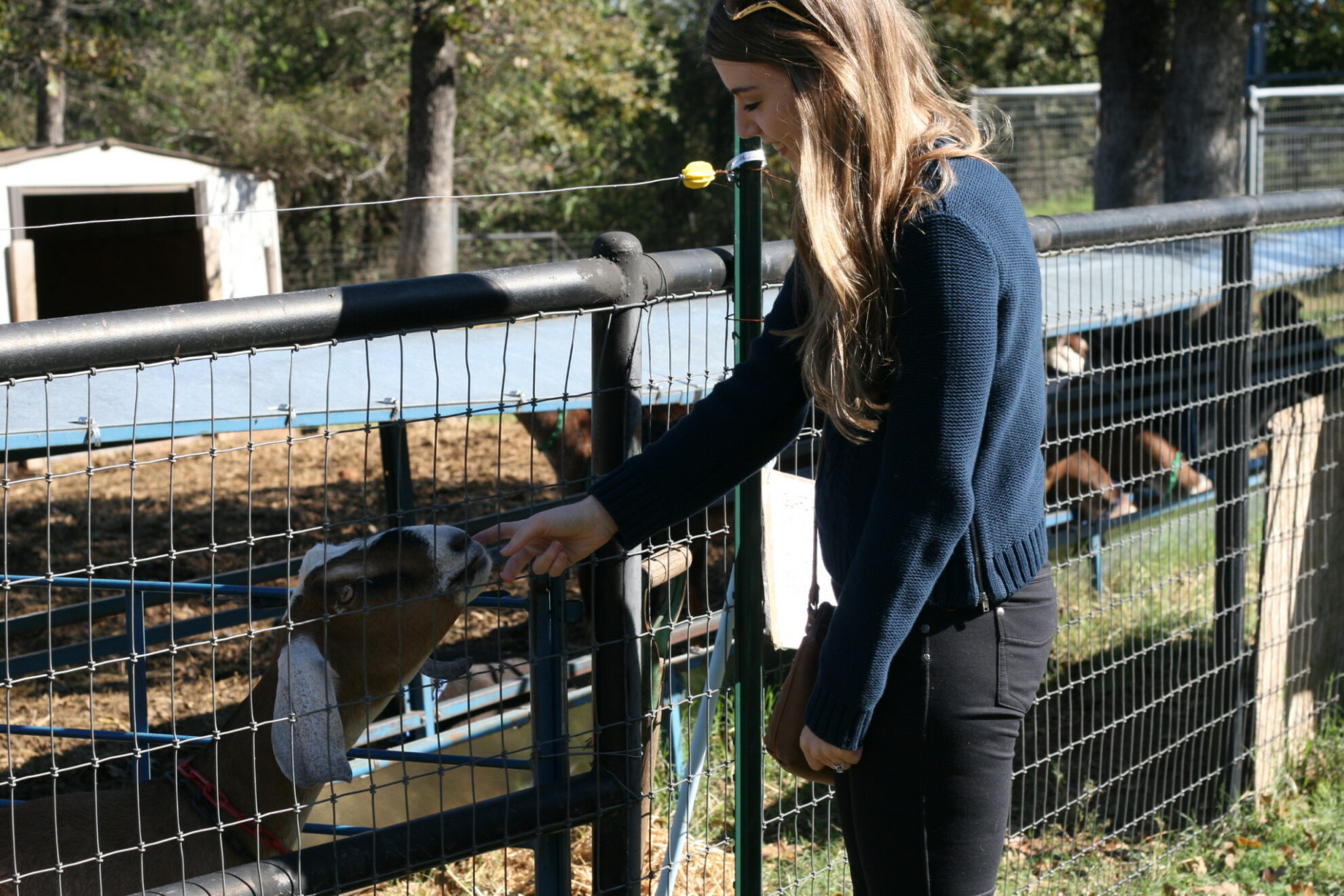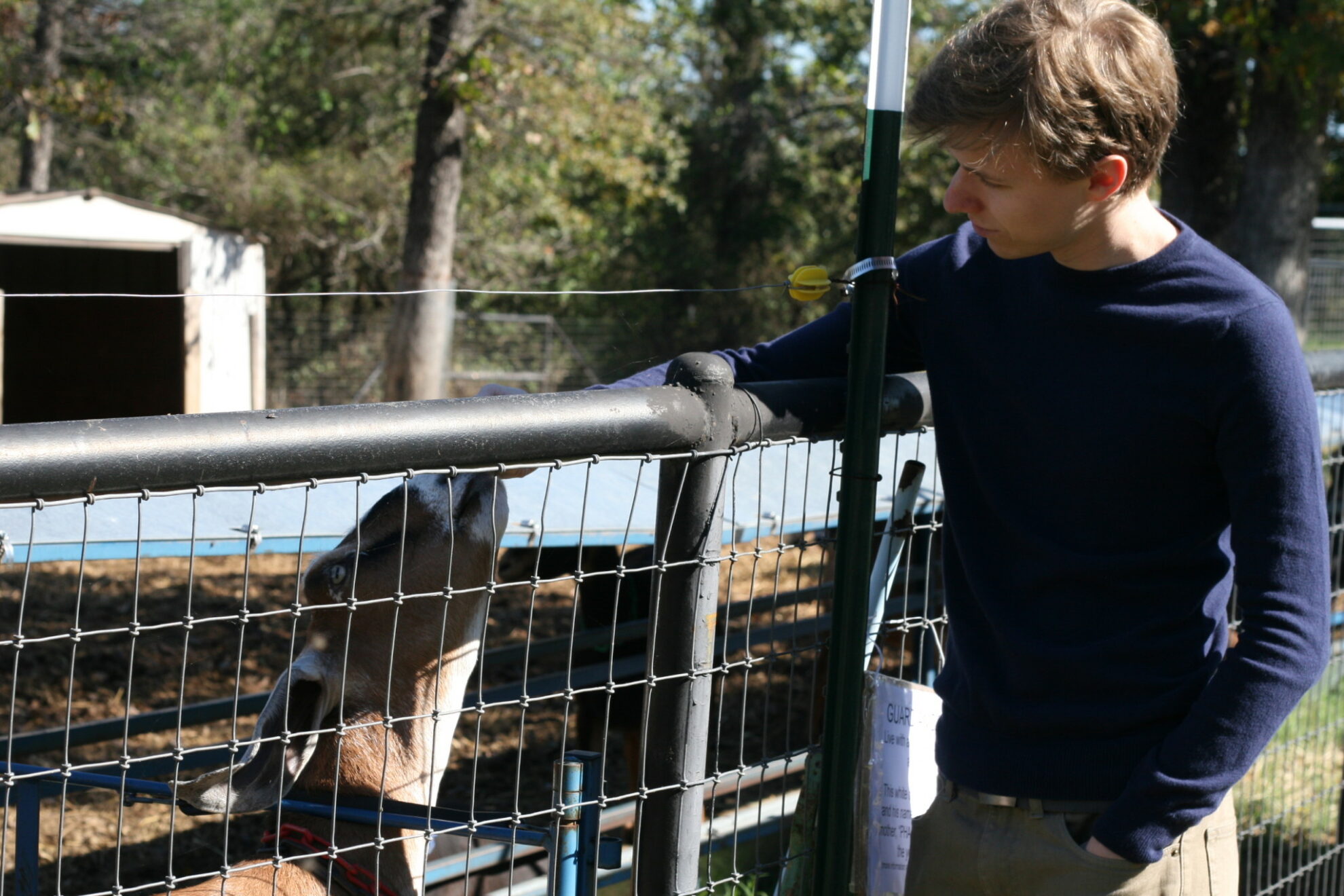 Sometimes very, very, friendly.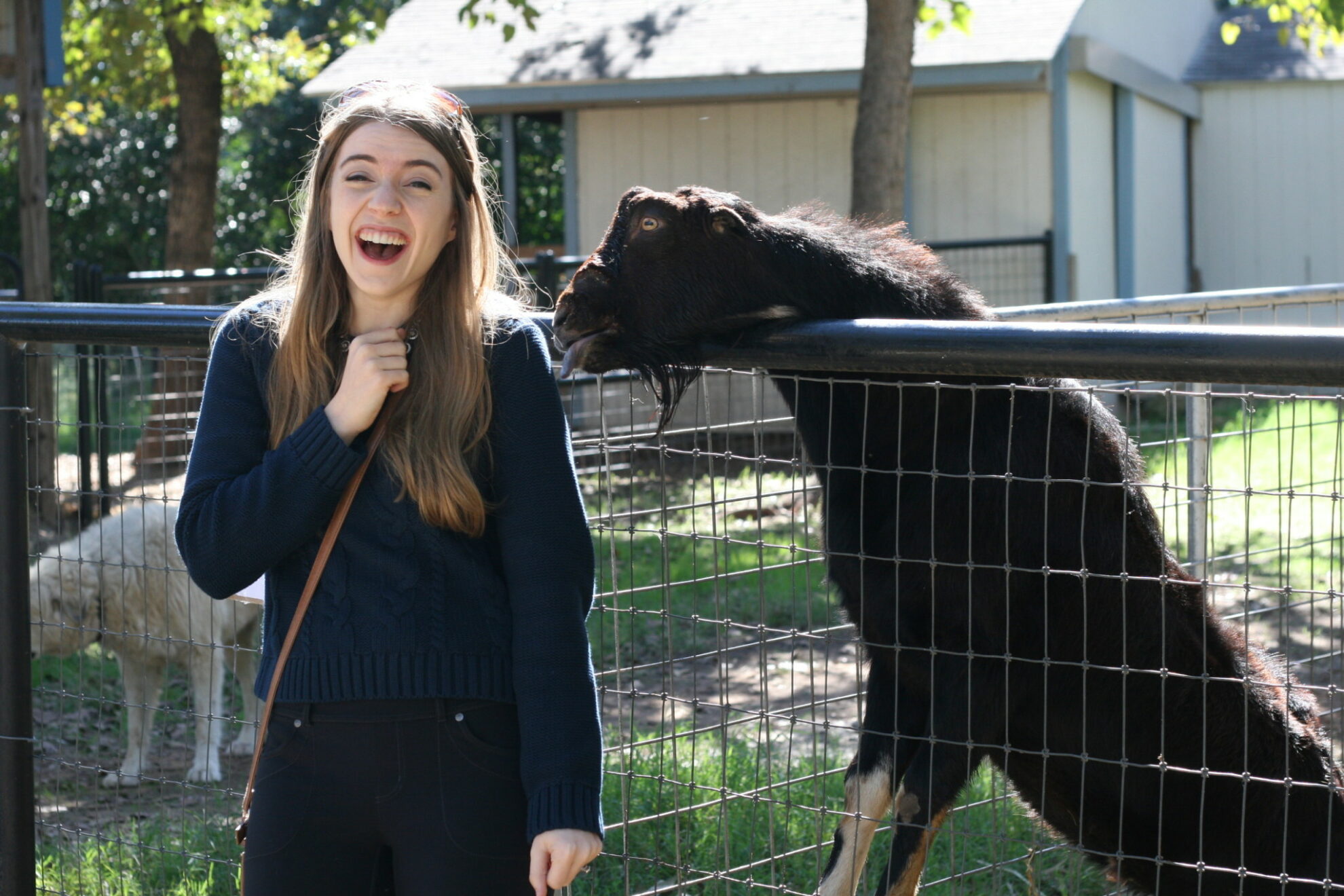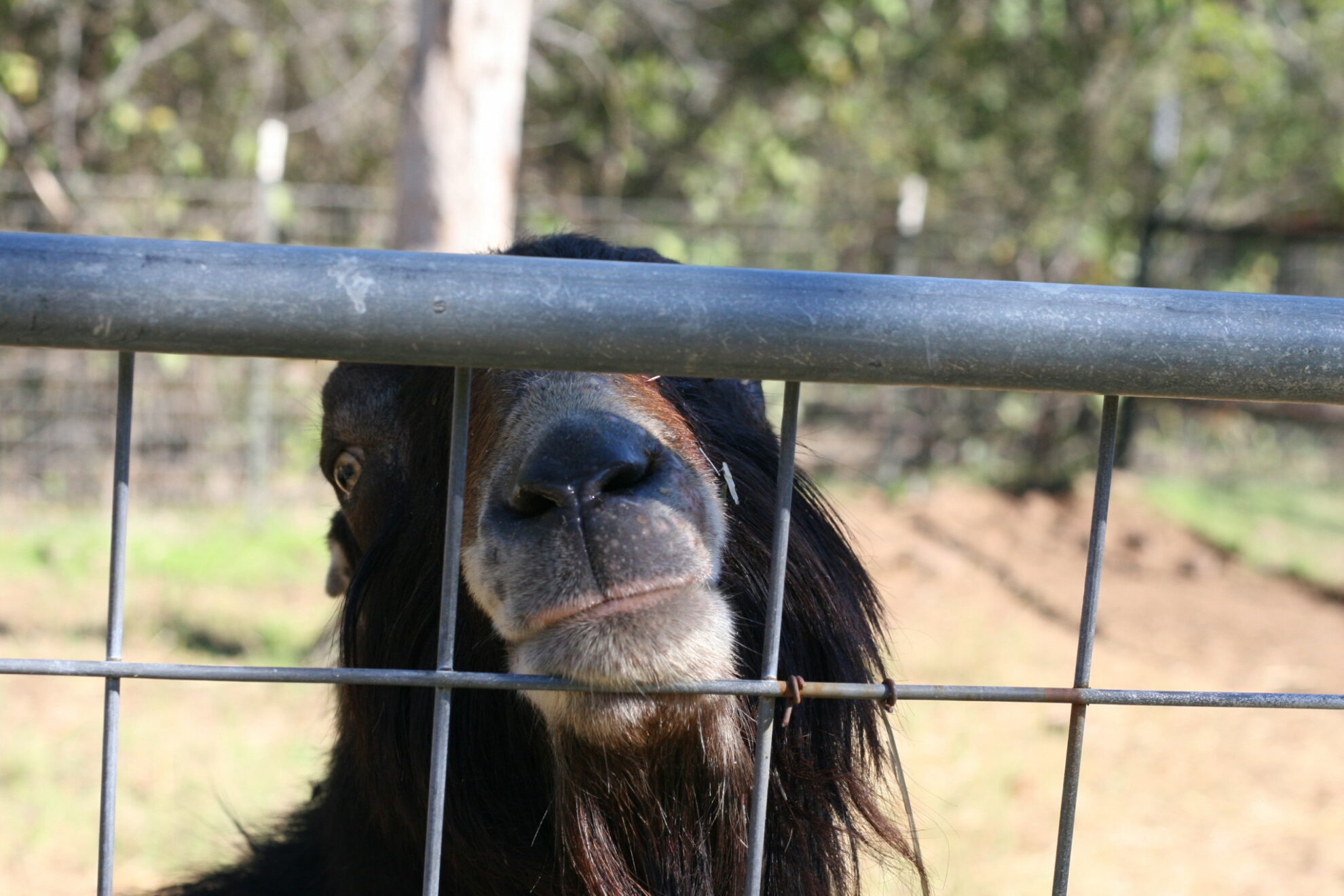 One of my favorite parts of the open house was the mini-market featuring local vendors with locally grown vegetables, local jams, and products made with more locally raised goat dairy.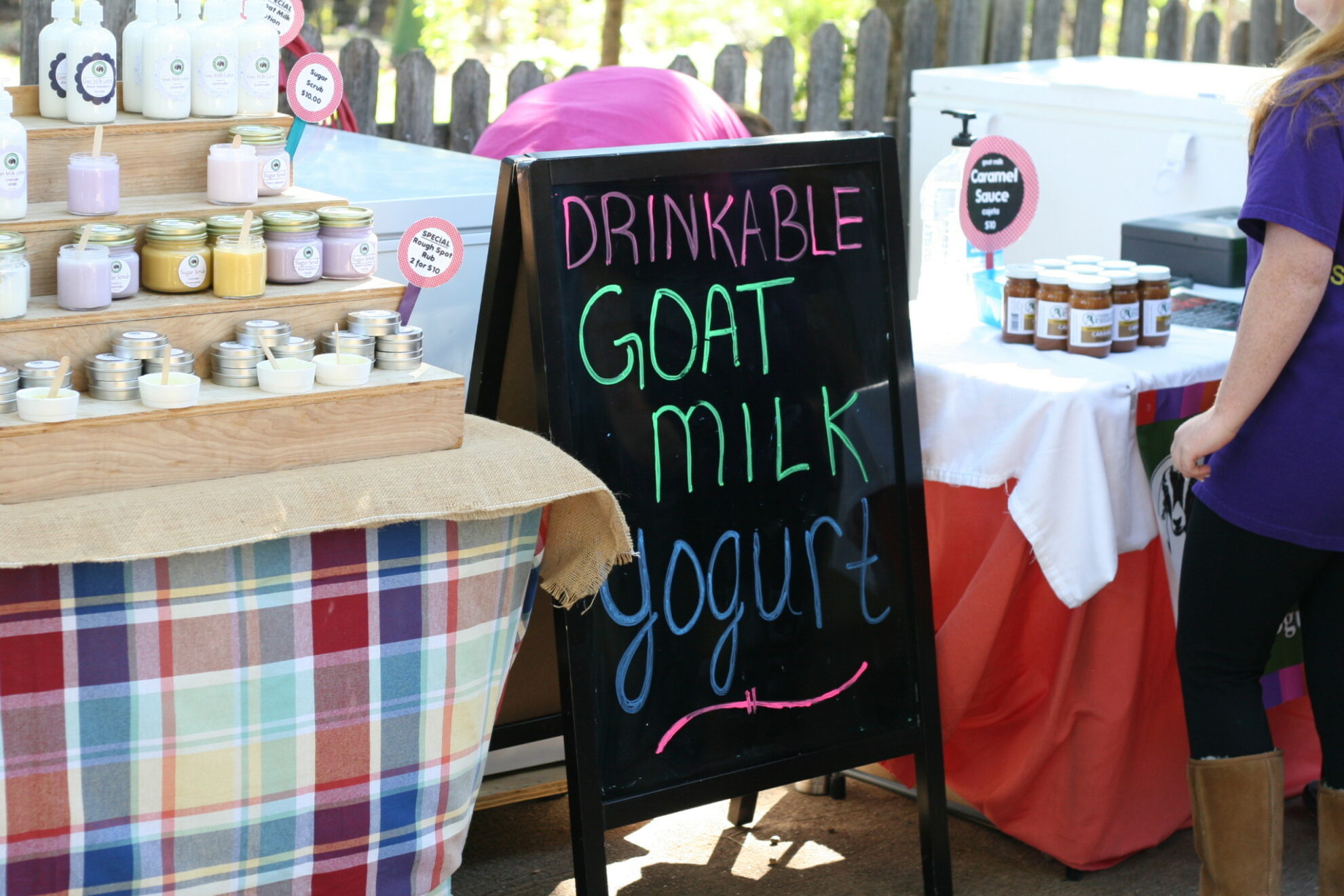 I've been wanting to get rid of my conventional lotion made with mystery ingredients and upgrade to a tallow based lotion for some time now. I haven't been getting around to it, so I was happy to get this local goat milk based lotion.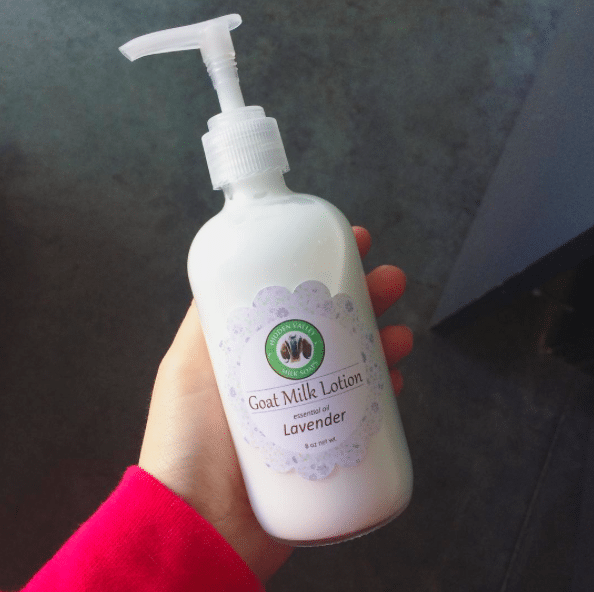 Daniel also really wanted some goat feta that he later enjoyed atop some gulf shrimp.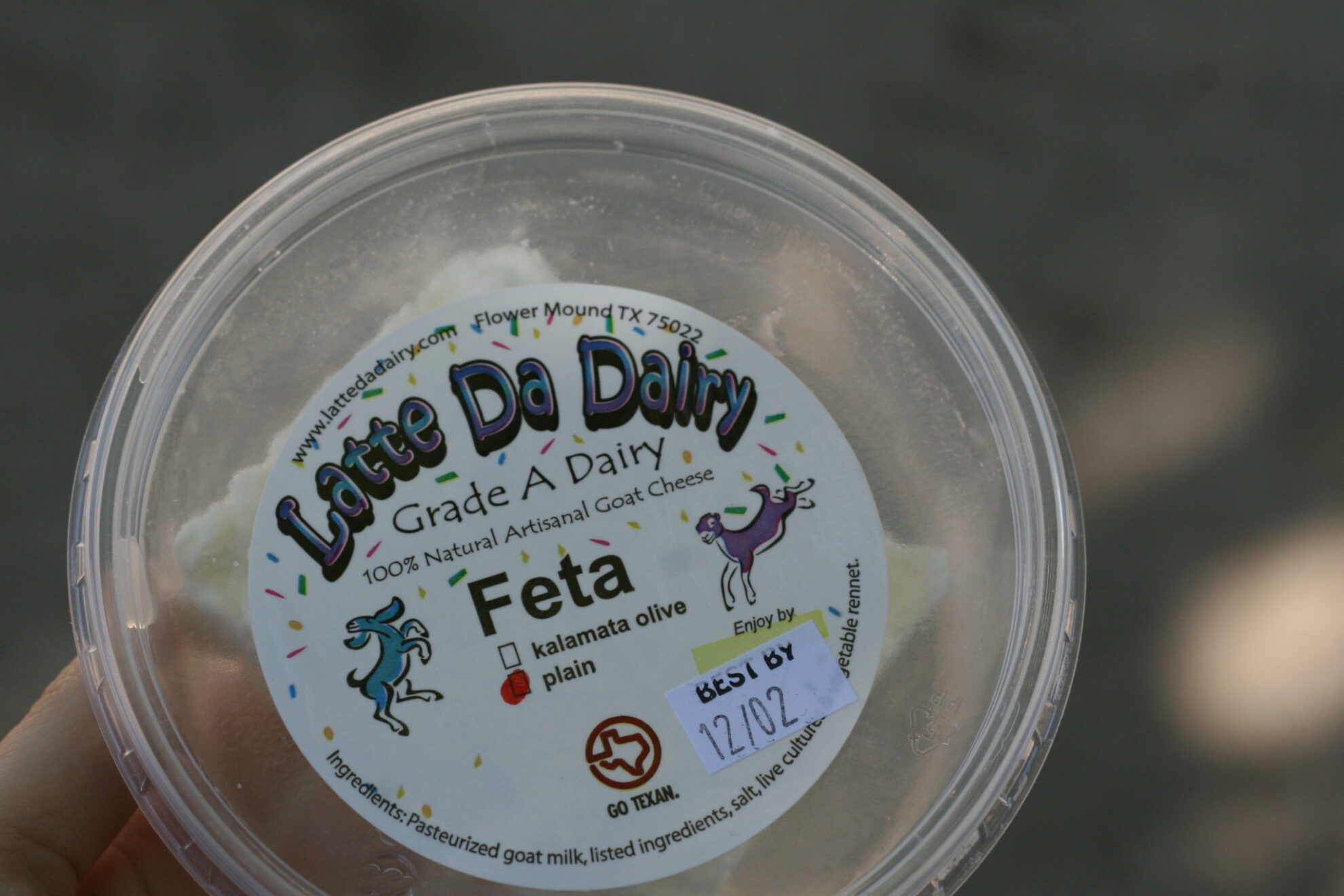 I nearly did back flips over this raw goat milk that was $2.50 for 16 ounces. Such a great price for an awesome product. Raw goat milk straight from the farm… doesn't get any fresher than that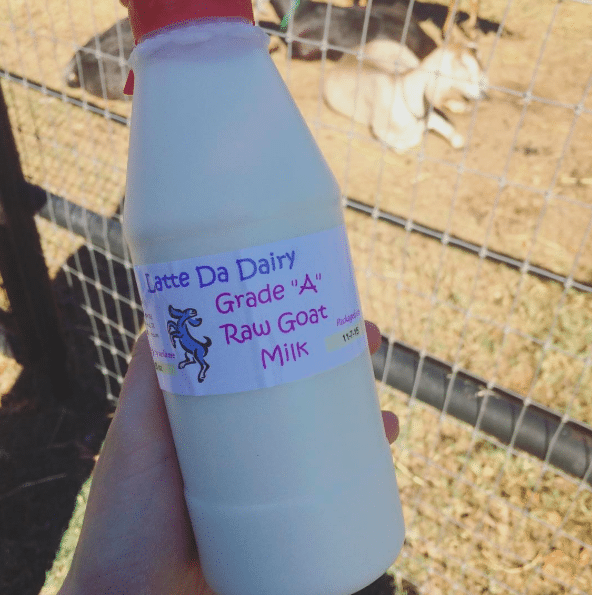 Read more about what I have to say about raw milk! 🙂

My time at Latte Da Dairy was so much fun, and their products are top notch! If you're in the Dallas area, be sure to check out what Farmer's Markets and retailers they sell at near you so you can try some out for yourself.
What are your favorite local products to buy? Are you a goat cheese fan too?