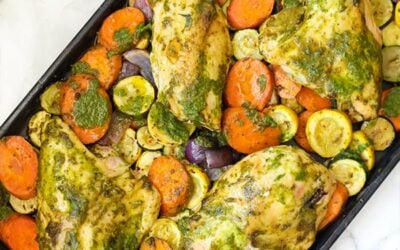 This one-pan chicken pesto with vegetables is the perfect thing to make on a weeknight. It's paleo, Whole30, AIP, and incredibly delicious. As life gets busier, I begin to appreciate one-pan meals more and more! I love cracking open my favorite cookbook and...
No Results Found
The page you requested could not be found. Try refining your search, or use the navigation above to locate the post.
No Results Found
The page you requested could not be found. Try refining your search, or use the navigation above to locate the post.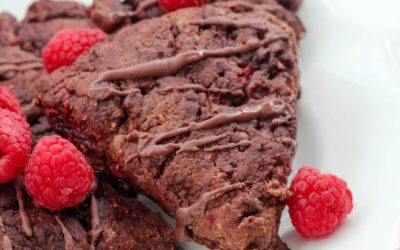 There's something so beautiful and thoughtful about homemade baked goods. It shows thought, time, attention, and care, and the creativity only multiplies when you make something like scones. Not that there's anything wrong with chocolate chip cookies or cupcakes, but...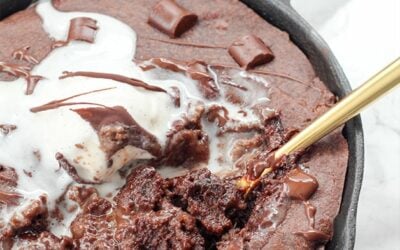 I've expressed my deep love for skillet desserts here on the blog when I shared my pumpkin chocolate chip cookie skillet. How could you not love them? They're warm, gooey, delicious, and perfect for sharing. There's no better time than Valentines to have a chocolatey...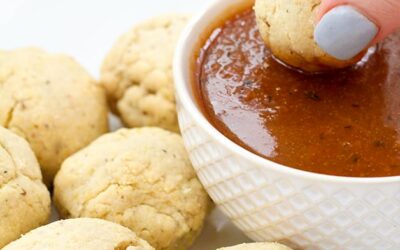 I've never been much for sports, or super bowl parties for anything other than the food. Especially the pizza! Delivery pizza was probably my favorite part of any party. It didn't matter how crappy that pizza delivery was, or what we were celebrating at the party......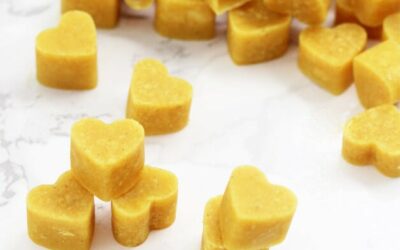 This post contains affiliate links. Learn what that means here. I've put out my fair share of turmeric recipes here on Unbound Wellness. From my turmeric bites, to my turmeric chicken soup, and more, we all to get in more turmeric! Even with more and more turmeric...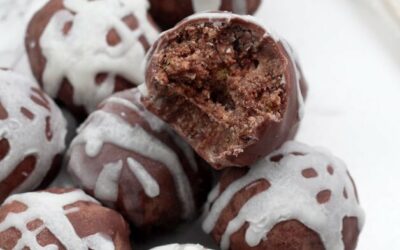 Peppermint is one of those flavors that just screams holidays! It's a good flavor in it's own right, don't get me wrong, but it's always guaranteed to get me in the holiday spirit. Peppermint tea, peppermint candies and peppermint treats are all welcome in my house...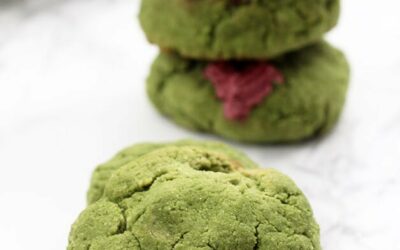 Can you believe that Christmas is a week away? Where the heck does the time actually go, you guys? With Christmas here, I'm in full on 5 year old mode and ready to bust out some seriously Christmas-y treats for you guys. There's just something about Christmas that...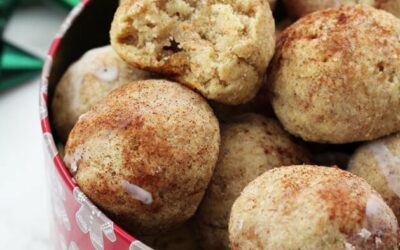 Few things say "holidays" like the flavor of gingerbread. The kick of the ginger, the warming, familiar flavor of the cinnamon, and that sweet, sweet sweetness, that just gets you feeling all of the holiday feels! Gingerbread men, and gingerbread houses are an amazing...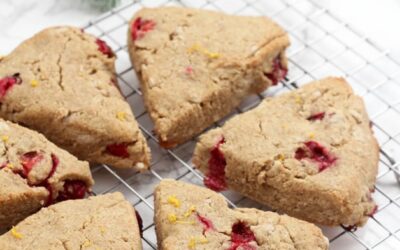 This post contains affiliate links.  Orange and cranberry are one of my favorite flavor combinations. It's tart, sweet, and just says "winter" so perfectly! So when I started planning out what recipes to make during the winter, I knew I had to make orange and...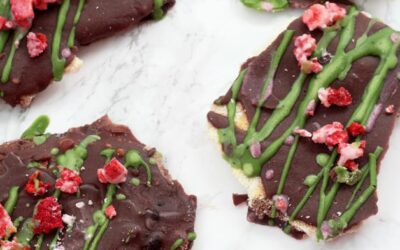 Nothing says "the holidays are here" quite like a yummy treat covered in red and green touches. Not only is it fun to eat decorated holiday treats, but it's just as much fun to make them. Decorating Christmas cookies or making gingerbread houses has always been one of...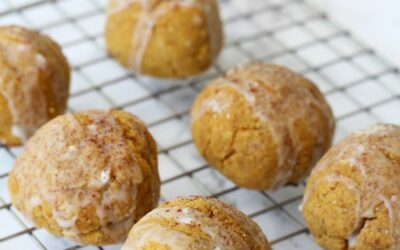 Who doesn't love pumpkin pie at the holidays? It's one of those things that you just can't get any other time of year, and absolutely screams holidays! I've never gone a single Thanksgiving without some sort of pumpkin themed dessert. But I have to be honest... I'm...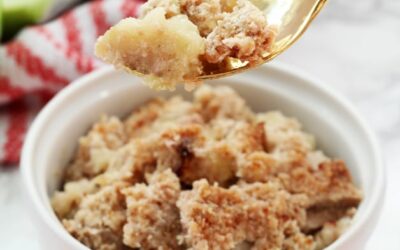 Would you believe me if I said that I've never made my own apple pie from scratch? It's true! I don't know what held me back back when I ate gluten, but it's certainly not for lack of loving apple desserts during the holidays. But let's be honest... it can be lot of...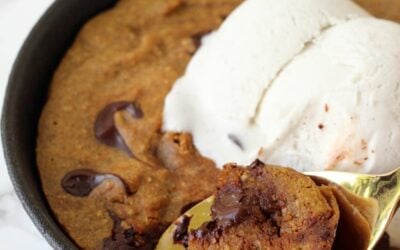 I'll never forget when I first learned about the existence of cookie skillets. One of my friends had a birthday dinner planned at BJ's Brewhouse where they're known for their pizookies (essentially just cookie skillets) and I lost it with excitement. I remember going...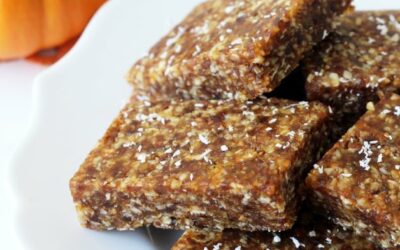 This season always feels like one of the busiest times of year! School is back, work is busy, there's always just one too many events, and if you're lucky enough to have nice fall weather, you want to get outside! Though on the go seasons of life can be fun, it can...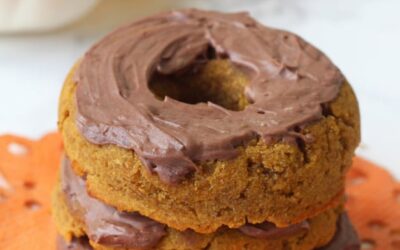 This post contains affiliate links. I haven't had donuts in years. It used to be one of my favorite college study snacks. I had actually discovered the perfect time of night to pick up a study fuel donut in the Dunkin' Donuts drive through where they would give me an...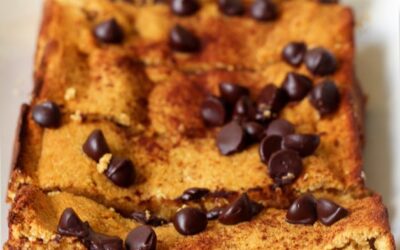 Fall is finally here! I was never that enthusiastic about fall growing up... I was more into winter and the promise of Santa. That is, until I moved to Texas. Here in Dallas where it's into the 100's and above all summer, I'm clinging to every last piece of hope for...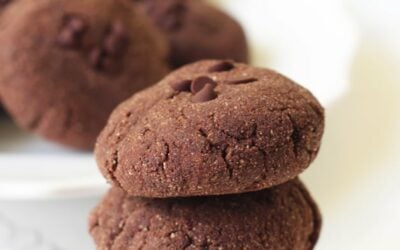 If you ask me on any given day what my favorite treat is, it's always going to be cookies! I've always loved warm gooey chocolate chips cookies, soft snickerdoodles, and colorful m&m sugar cookies. Gosh, did I love those stupid m&m cookies! Whenever I went...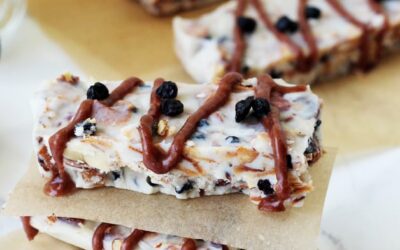 Does anything say back to school quite like granola bars? Not to me at least! I always had granola bars something in my lunch box, or as a snack when I got home all throughout public school, and through college. Needless to say, I haven't had many granola bars these...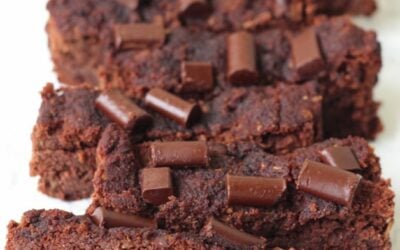 This post contains affiliate links. Learn what that means here. I don't get to bake as much as I'd like these days, but when I do, I love a good dessert bread. Banana bread is one of my all time favorite treats (see my plantain banana bread recipe!) and I thought I...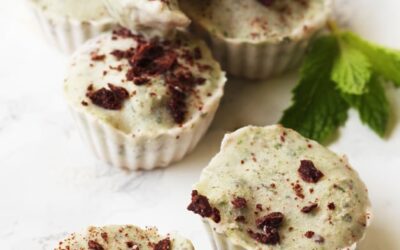 Early June is Dallas, TX means it's already in the 90's and pretty unbearable to go outside between the hours of 10 AM - 10 PM. The sun is killer here, and even just a short time outside can leave you completely heat exhausted. I grew up on Long Island, NY, and...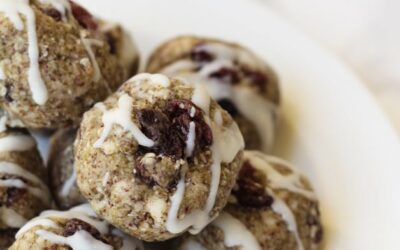 We all know by now that veggies are important, right? Our mom always told us to eat our vegetables, and if there's one thing that nutrition can agree on, it's that veggies are still a good idea regardless of what diet you follow. Vegetables are packed with fiber,...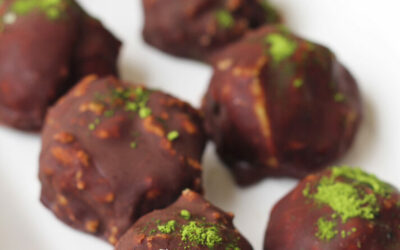 I'm not sure quite when it happened or why, but at some point, we all got obsessed with matcha. Though matcha is anything but "new", it's super trendy right now. We all love the color, the flavor, the health benefits, and the energy boost that matcha brings. I...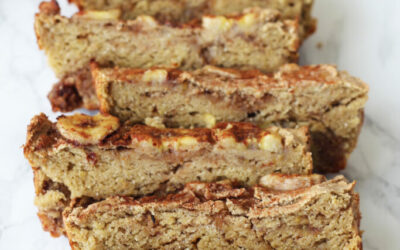 Banana bread... I'm obsessed. Always have been, always will be. Honestly, I don't really remember having banana bread as a kid. I was more a chocolate chip cookie type kiddo... still am. But, I digress. I got hooked in the banana sweet stuff in high school. One day...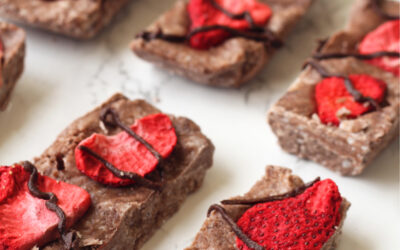 Protein bars... what would we do with you? I used to love protein bars, but quickly turned away from them when I realized that they were basically dairy filled candy bars! Low quality protein plus sugar plus grains? No thank you. But let's be real, I'm just...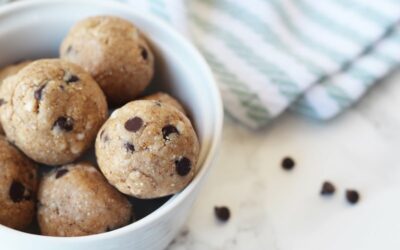 I'm going to tell you a story that you may or may not judge me for. When I was about 20 years old, I was a hardcore crossfit junkie. I loved the rush, the movement, and feeling strong. My diet was extremely meh at the time, so when they had a Paleo Diet and Zone...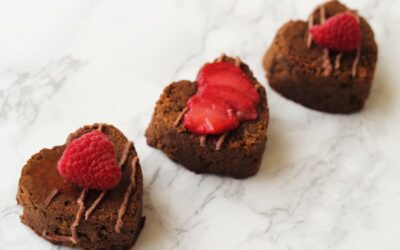 Growing up, my mom was the brownie lady. It all started when I was in middle school or so, when she randomly found the one brownie recipe that changed the course of her entire baking and gifting career. Guys, these brownies were so fudgy, rich, and delicious, that she...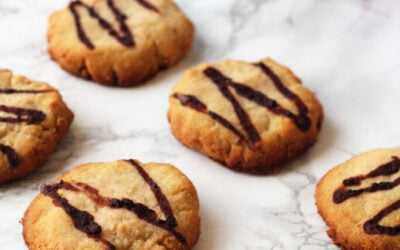 Real talk, I used to love store-bought protein bars and powders. I always had some on hand, and regularly used them as meal replacements. Rather than full, nourishing meals of quality proteins and roasted veggies, I was reaching for a protein shake and calling it a...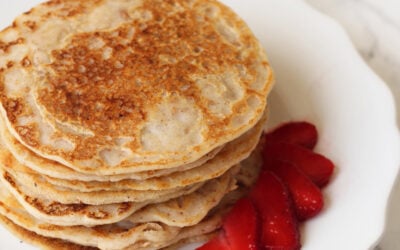 This recipe contains affiliate links. Learn what that means, here. Pancakes have always been a favorite in my family for special breakfasts. Whether it be birthdays, Christmas morning, or just a special Sunday, pancakes are the go-to. They're quick, easy to make, and...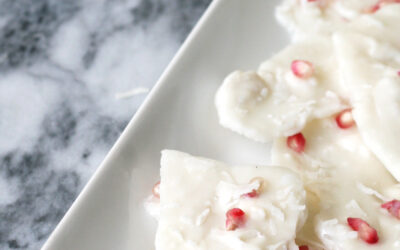 The holidays are officially here! Like, for real here. Here to the point that I'm no longer getting shamed for having my tree up and listening to Christmas music. I'm one of those people, yes. Warm soups, twinkly lights, and tons of holiday treats! I just love it all....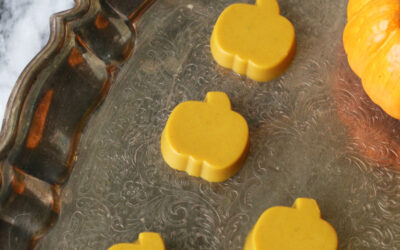 The words "Healing" and "Halloween" typically don't go anywhere near each other. Halloween is literally all about sugar (or alcohol if you're a drunken college student dressed as a mouse... duh) which is anything but healing. However, not everyone has the option to...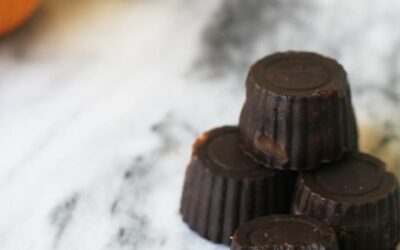 It's finally my favorite time of year... pumpkin season! Though it may still by 90 degree's in Dallas, TX as we speak (remind me why I live here again?) my local CSA is serving up butternut squash, and Target is all Halloween'ed out, so I'm in full on pumpkin...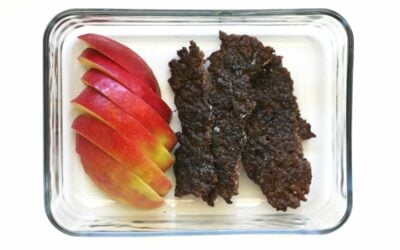 Arguably the most fun part of any eating routine are the snacks. They're like the purses of food. Cute, fun, and portable. Snack time was always the most fun ncrn school, and one of the best little escapes during the workday. Seriously.. who doesn't love snacks?Though...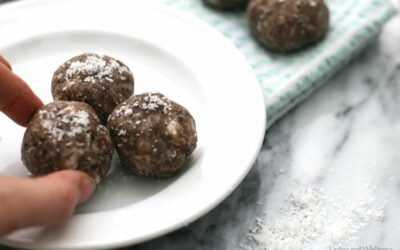 This post contains affiliate links. Learn what the means, here. Protein bars are viewed as a health food. I confidently used to skip meals to cut calories and opt for a protein bar instead, whilst patting myself on the back for it being "low-fat", "low-calorie" and...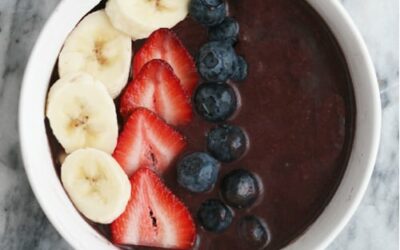 I've been enamored with acai bowls ever since I saw them first pop up on my Instagram feed. As a recovered cereal and frozen yogurt addict, they seemed like the best of both world. Cold and creamy like frozen yogurt, and topped with everyones favorite breakfast...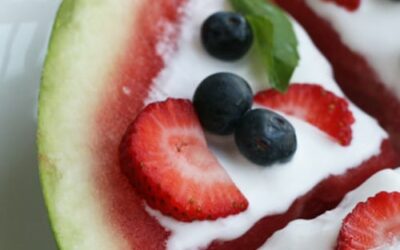 Can you believe it's almost fourth of July?! I literally feel like I was just Christmas shopping. I'm probably just getting old. Regardless, here in Texas, I may not be sure if I'm sweating or crying half the time it's so unbelievably hot here. Mostly crying. Having...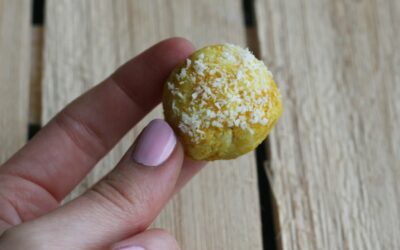 The post contains affiliate links. Learn what the means, here. Shockingly enough, this is my first recipe using turmeric as the star ingredient. Truthfully, it's about time! A versatile, tasty spice with beautiful, rich color, that has been used for thousands of years...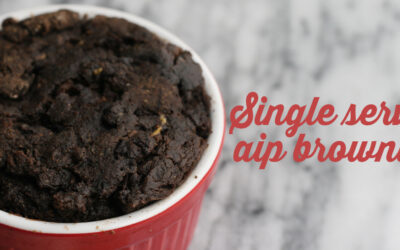 This post contains affiliate links. Learn what the means here. I have this weird obsession with single serve desserts and mug cakes. It's most likely because I can't be trusted with an entire cake, so I'm better off just making a mug cake. Needless to say,...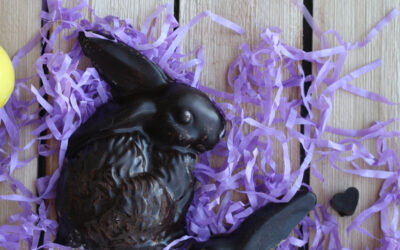 This post contains affiliate links. Learn what that means, here. Happy Spring, friends! Good lighting at dinner, and farmers markets are back, and Easter is almost here! The about sums up Spring, right? Well, that and entirely too much candy for about two...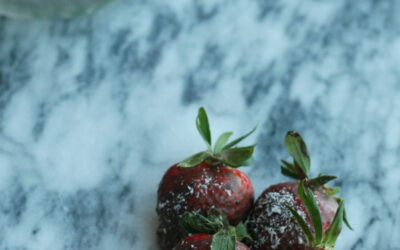 This post contains affiliate links. Learn what that means, here.Nothing quite says "Valentine's Day" like chocolate covered strawberries. Well, maybe conversation hearts but I'm not even gonna go there. Chocolate strawberries are always the perfect combination of...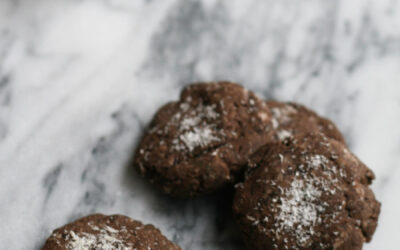 This post contains affiliate links. Learn what that means, here.I may be a 24 year old married woman, but I still bake cookies every Christmas eve and save a couple for the big guy. Santa has gone through quite a few stages with me. From store-bought sugar cookies, to...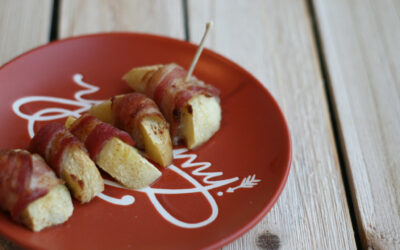 I've said it before and I've said it again... I love pumpkin spice. It's just the ultimate seasonal thing, so I like to take advantage of it as much as I can. So what makes pumpkin spice even better than pairing it with a warm beverage like a latte? Pairing it with...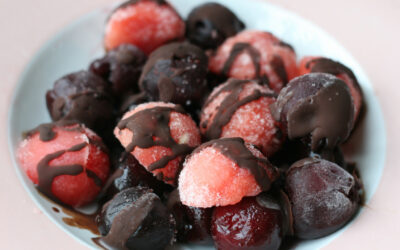 Happy Labor Day weekend! I may be doing a little happy dance that this is a sign of cooler days ahead, but I'm definitely going to miss summer fruits and veggies. Peaches, cherries, watermelon, artichoke, and so many more. I love the seasonal summer fresh foods, but...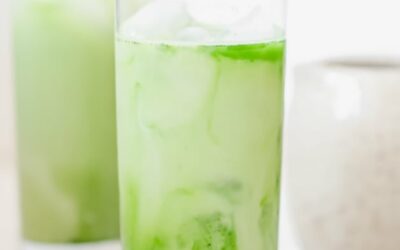 This iced matcha latte is the perfect pick me up. It's easy to make and tastes delicious! Matcha is so trendy right now... like, incredibly trendy! I had never tried matcha until about a year ago. I was intrigued by the bright green color and the fact that everyone...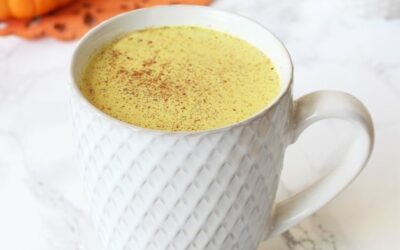 This post contains affiliate links. Learn what that means here. Pumpkin spice season is in full swing, and it's got me feeling all kinds of nostalgic. I recall bundling up in my favorite university hoodie and walking down to the student union Starbucks to get my...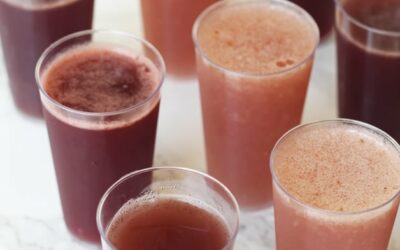 When it comes to treating myself and indulging, I've always been way more inclined to chocolate-y treats and comfort food rather than alcohol. It's never interested me, and it's never made me feel good. But one thing I can't deny is that they sure make alcoholic...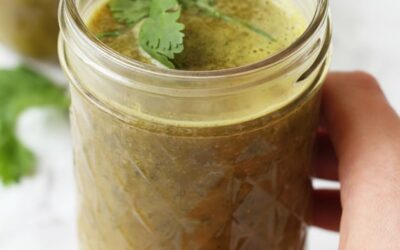 It's no secret that greens are good for you. They're packed with vitamins and phytonutrients that are essential for you to thrive. That's why green drinks and green smoothies are so popular. I fell in love with the documentary Fat Sick and Nearly Dead years ago, and...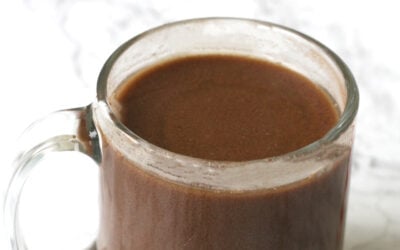 This post contains affiliate links. Learn what that means, here. I love the holidays and am quick to break out my sweaters, string up various shiny decorations, all while warming up a mug of something warm to sip. We all love our bone broth, but you've just gotta...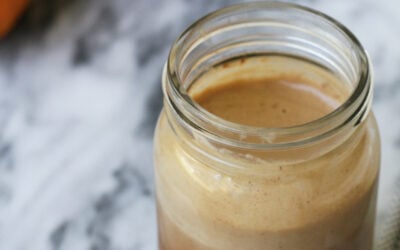 The time has come... pumpkin spice everything season is upon us. It gets more and more commercialized every year... pumpkin spice drinks, pumpkin spice baked goods, pumpkin spice candy, pumpkin spice beer. And let's face it... I eat up every second of it. I mean, I...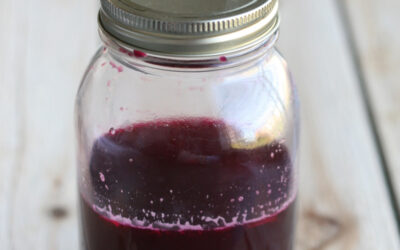 When it comes to fermented foods, fermented drinks like kombucha are the little darling of the ferment world right now. Easily one of the most mainstreamed health foods, there are tons of brands making kombucha and even more people taking on making fermented drinks...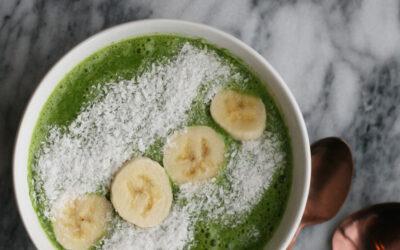 This post contains affiliate links. Learn what that means here.Have you ever seen those big beautiful smoothies on Instagram? The ones that are just overflowing from a mason jar or have a mosaic of toppings in a bowl? They look so beautiful, so fresh, and most...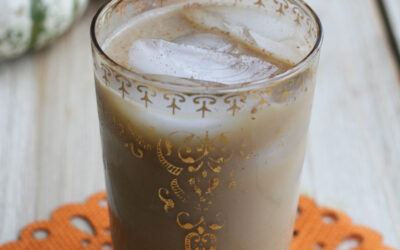 Though I follow the autoimmune protocol for the most part and have an autoimmune disease, I do enjoy a few reintros. Coffee, goat dairy, and certain spices are just a few and I've been incredibly thankful during the season of pumpkin spice latte's! However, these...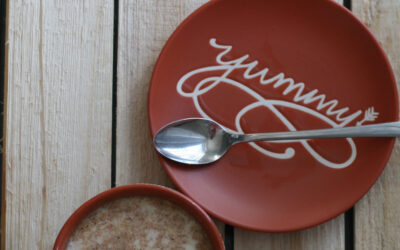 The time has indefinitely come. The leaves are changing, the air is getting more brisk.. well those things are happening somewhere other than Dallas, but hey, a little coffee told me that it's time for pumpkin spice everything. So therefore, I can only deduce that it...