Meet the Team
Founder, Content Creator, Recipe Developer, and Food Photographer
Michelle started Unbound Wellness in the summer of 2015 and was a one-woman show for the first few years. Today, she focuses her time and efforts on creating content for the blog including new posts, products, recipes, and photography, as well as content for social media.
(photo by beckley co)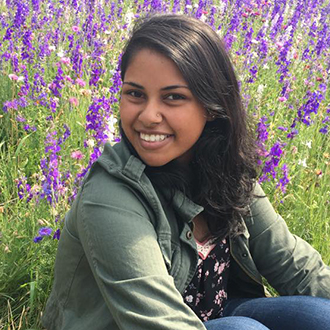 Uma
Executive Virtual Assistant
Uma joined the team in 2019 and is also a Dallas local. She's a rockstar who wears many hats! Uma helps manage the UW inbox, customer service, social media, content and project organization, and tons more! If you shoot us an email, you'll likely get the pleasure of meeting Uma!
Food Videographer from Mindful Avocado
If you see a new recipe video from Unbound Wellness, it was made by Amanda! Amanda is a talented videographer as well as a food blogger at Mindful Avocado. Be sure to check out her work!
Mascot… & house cat…
Stinky keeps Michelle company in the kitchen and her home studio all day and makes regular appearances on Instagram stories. He loves to play with stray pieces of arugula or herbs that fall on the floor, and sometimes ventures into the role of taste tester when it comes to fun recipes like this!