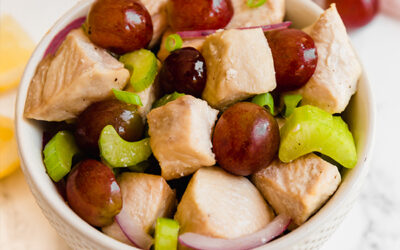 This no-mayo chicken salad is perfect for a quick lunch! It's healthy, paleo, whole30, and AIP compliant. Love the idea of easy lunches like chicken salad but hate mayo? Or maybe you just can't really tolerate mayo because of an egg allergy? I've got you covered! You...
read more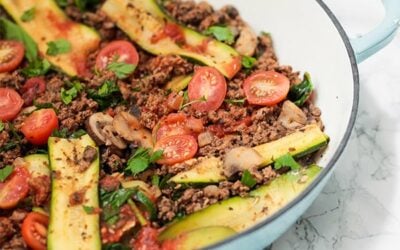 This one pot lasagna features everything you love about lasagna without the grains or dairy! It's the perfect one pot meal for a busy weeknight that the whole family will love. It's paleo, whole30, AIP, and keto friendly. Growing up in an Italian family, I know...
read more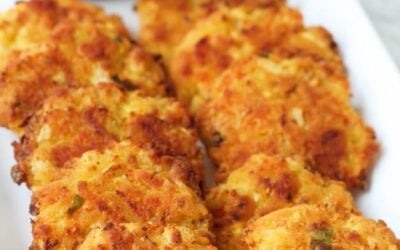 This post contains affiliate links. I don't have kids yet. However, I very much want them soon, and on some days I very much want to be one of them again. I loved kid food when I was a kid. Chicken nuggets, fruit snacks, and mac and cheese were most of my diet,...
read more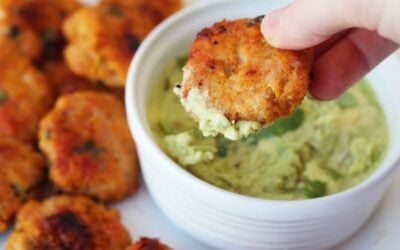 These chicken poppers are gluten free, paleo, AIP, and egg free, while still being delicious enough to fool anyone who regularly eats otherwise! Sweet Potato Chicken Poppers Are the Healthy Comfort Food You've Been Looking For... Let me tell you a story about a...
read more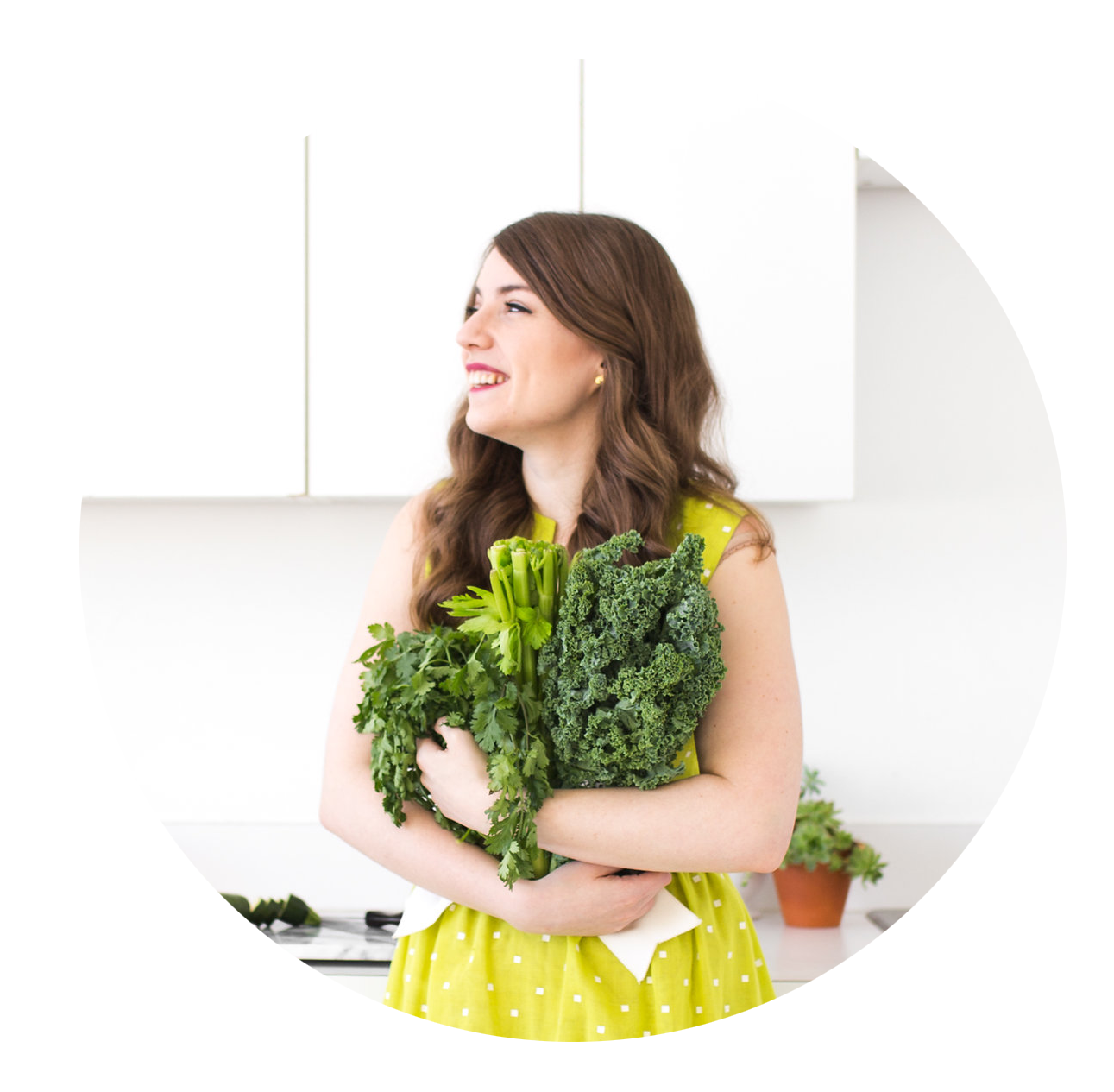 Get to know Michelle Hoover, NTP
As someone with Hashimoto's disease and various gut issues myself, I created Unbound Wellness to share how to have fun with healthy, anti-inflammatory foods, and build a sustainable lifestyle! Here you'll find a myriad of recipes and lifestyle strategies for living well.
Coming Soon: Autoimmune Protocol Comfort Food Cookbook
Coming September 2nd!
My very first full-length cookbook is coming! The Autoimmune Protocol Comfort Food Cookbook revisits all of the fun comfort foods you love with a healing twist. Every recipe is autoimmune protocol compliant—free of gluten, grains, eggs, dairy, nightshades, legumes, seeds, and refined sugars—but still tastes like the foods you crave.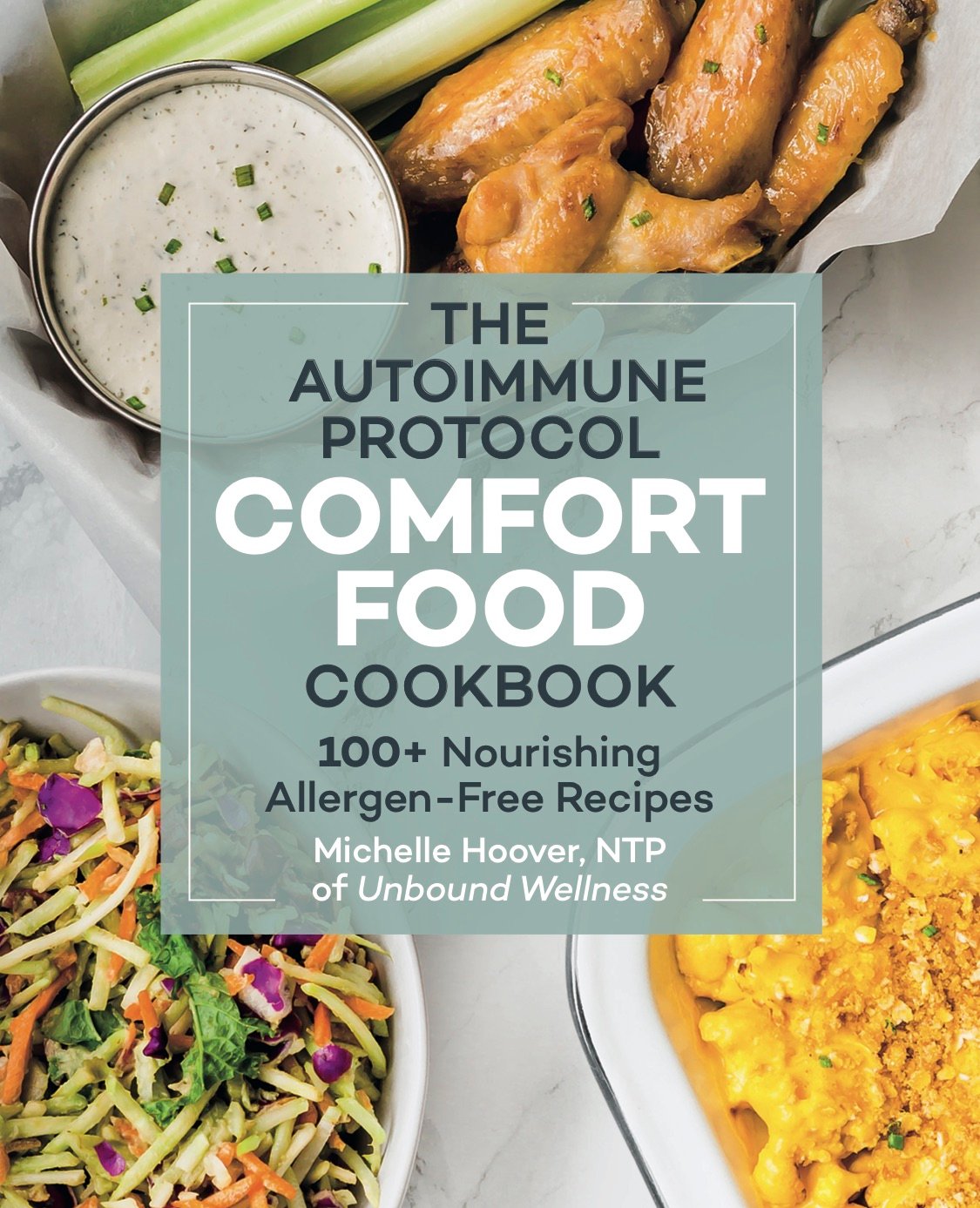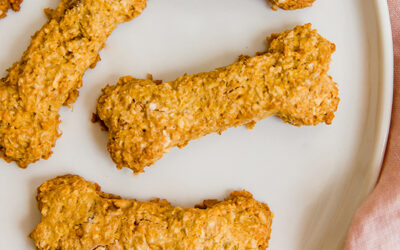 Please ask a vet if you have any concerns about feeding your dog any people food. These homemade peanut butter dog treats are the perfect snack for your dog. They're gluten-free and clean enough for humans too! After making homemade cat treats, I got tons of requests...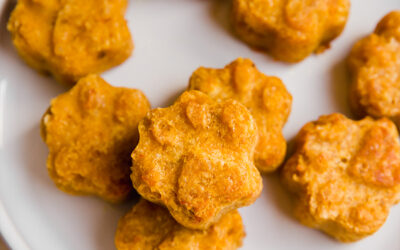 These homemade cat treats are the perfect treat for your kitty! They're made with salmon, pumpkin, oats, egg, and avocado oil. If you follow me on Instagram, you'll know how obsessed I am with my cat. His name is Stinky and he was a feral cat who my mom found during a...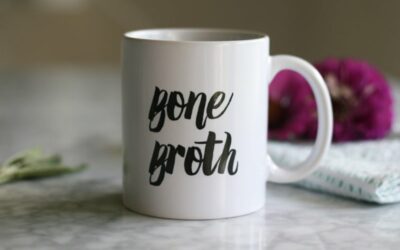 Bone broth is a healing superfood that's packed with minerals like calcium, magnesium, collagen, and gelatin that both nourish the body and support the gut lining. Making your own bone broth at home doesn't have to be hard! I started drinking bone broth when I was...