The Paleo/AIP Instant Pot Cookbook is Coming
I've had incredibly hard time keeping this secret for the last several months, but the secret is finally out. The Paleo AIP Instant Pot E-book is coming October 1st!
The Instant Pot has seriously revolutionized the way that I cook and meal prep, making paleo staples like spaghetti squash in 10 minutes and bone broth in under 2 hours. It's fast, it's easy and what I love most is that it's a pressure cooker that is totally safe to use!
The Paleo AIP Instant Pot Cookbook has over 140 recipes created by 37 of my own favorite AIP bloggers, as well as myself and range from everything from sweet to savory. The photography is gorgeous, and the recipes are amazing!
One of the recipes that I chose to tackle was one of my own cold weather favorites… AIP Instant Pot Chili!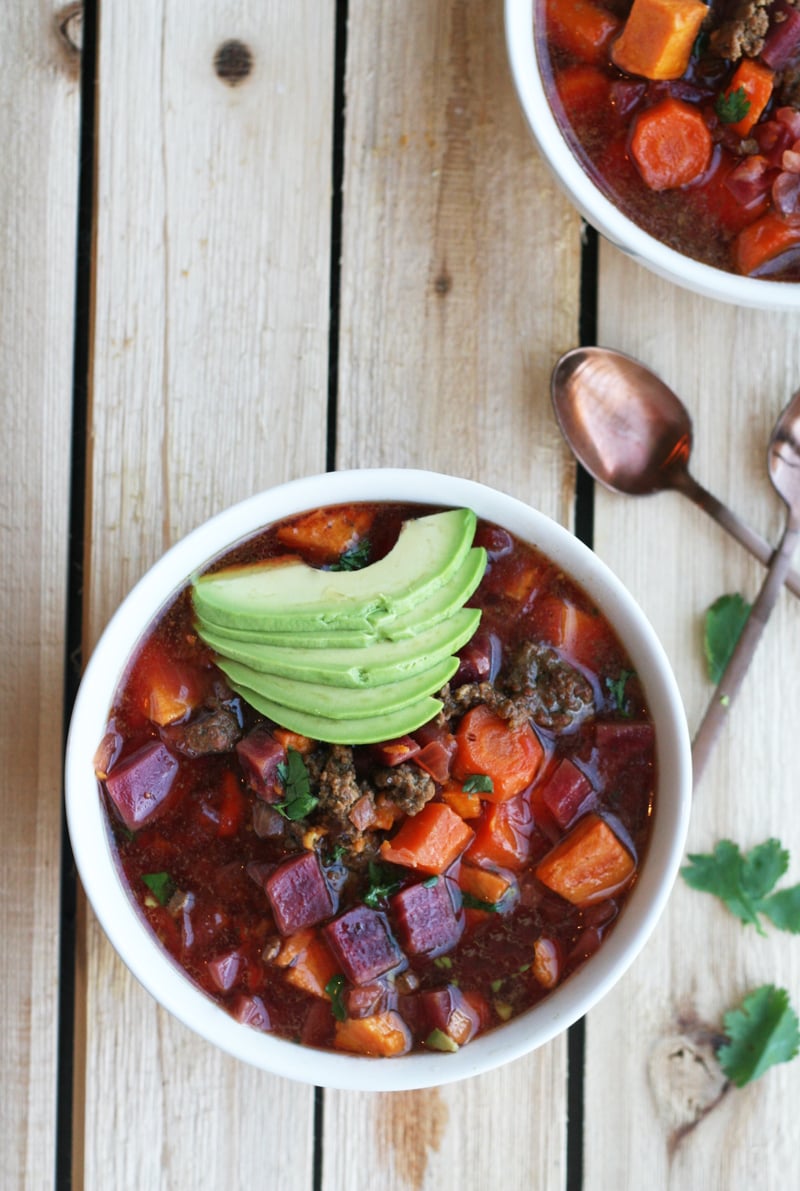 If you're AIP you know how hard it can be to find nightshade free substitutes for meals like chili… and how long it can take to cook roots like beets and sweet potatoes. That's why the instant pot was the perfect method for this AIP chili!
Find my AIP chili, Thanksgiving style gravy, and so much more in the cookbook!
The cookbook will be available to buy on October 1st.
Sign up below to be reminded!
P.S. if you're already on my email list, I'll remind you 🙂