100% Pure Lip Caramel Review : Sorbetto
This post contains affiliate links. Learn what that means here.
I'm a diehard lipstick girl. So much so that I got a bit of a reputation for it. In college, if I went a day at my internship without lipstick I'd get asked, "Where's your lipstick?". My signature colors (yes, I had signature colors.. if you can't tell, I was really into this) were Girl about Town, and Candy Yum Yum. So dreamy. I frequented high end makeup stores on the regular, and was constantly working to build my collection. I started noticing that whenever I was wearing lipstick, I felt worse. I would get tired, and get headaches almost instantly. Then the day came when I actually red the ingredients… soy, sesame, and more. I thought my love affair was over, until I found awesome brands like 100% Pure and their new, amazing Lip Caramels. They even have a color that I consider to be the natural knockoff of Candy Yum Yum! My new favorite… 100 Percent Pure Lip Caramel in Sorbetto.
Why Organic Makeup Matters
I know what you're thinking… "Another organic thing? I can barely afford the food!" I was on the same team for years. I'm already killing my wallet with grass-fed everything, do I really need to transition my make up? I've come to learn that the answer is, "yes". Slowly, and cost effectively of course, but organic make up matters.
Our skin absorbs whatever we put on it, just like what we eat. On top of being latent with sketch food-like ingredients like soy and sesame, the other chemicals and fillers in our makeup are equally just as harmful if not more. The scariest part is that we have no idea exactly how harmful these other chemicals are as the makeup industry hasn't made any significant changes to their regulations in decades.
Everyone wants to talk about detox and how we can detox our bodies with the next green smoothie, shake, or tea. One of the easiest ways to address detox is lessening the toxins that come into your body. Switching your makeup products is one of the easiest (and most fun, come one, it's lipstick) ways to lessen your toxic load. That's why I love routines like my Apple Cider Vinegar Hair Wash Routine, and products like those from 100 percent pure!
100 percent pure products are organic, free of dyes and weird fillers, and are all around great quality. Truly, you do not sacrifice quality with this brand! They have everything from bath and body products like shampoo to nail polish to lipsticks. And of course I went straight for the lipstick and grabbed the pinkest one I could find.
Sorbetto Lip Caramel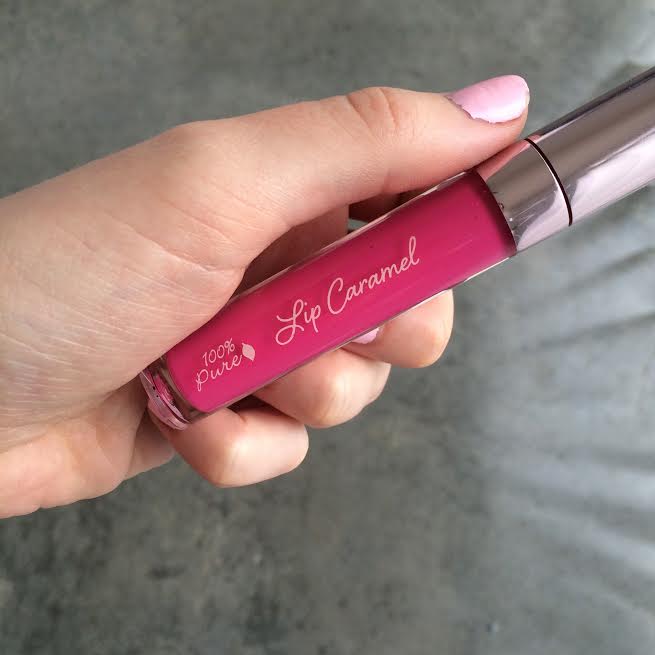 I have more lip caramel reviews coming because they're to die for but Sorbetto deserves the spotlight on her own. This color, pops. Seeing as it's a lip caramel, it has a little bit of a gloss to it while still being fairly matte as compared to two conventional, matte colors.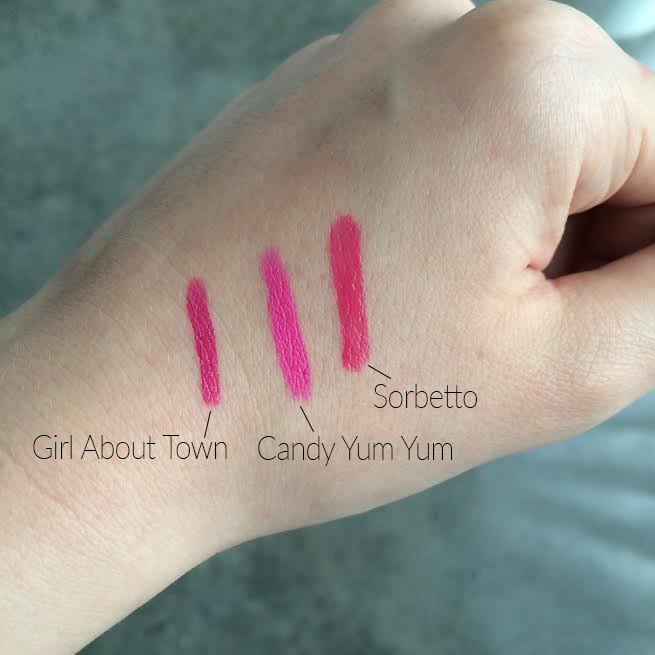 Don't worry, my conventional lipstick went off to a good home after I took these swatches.
It's long lasting, doesn't feather, and has the richest color!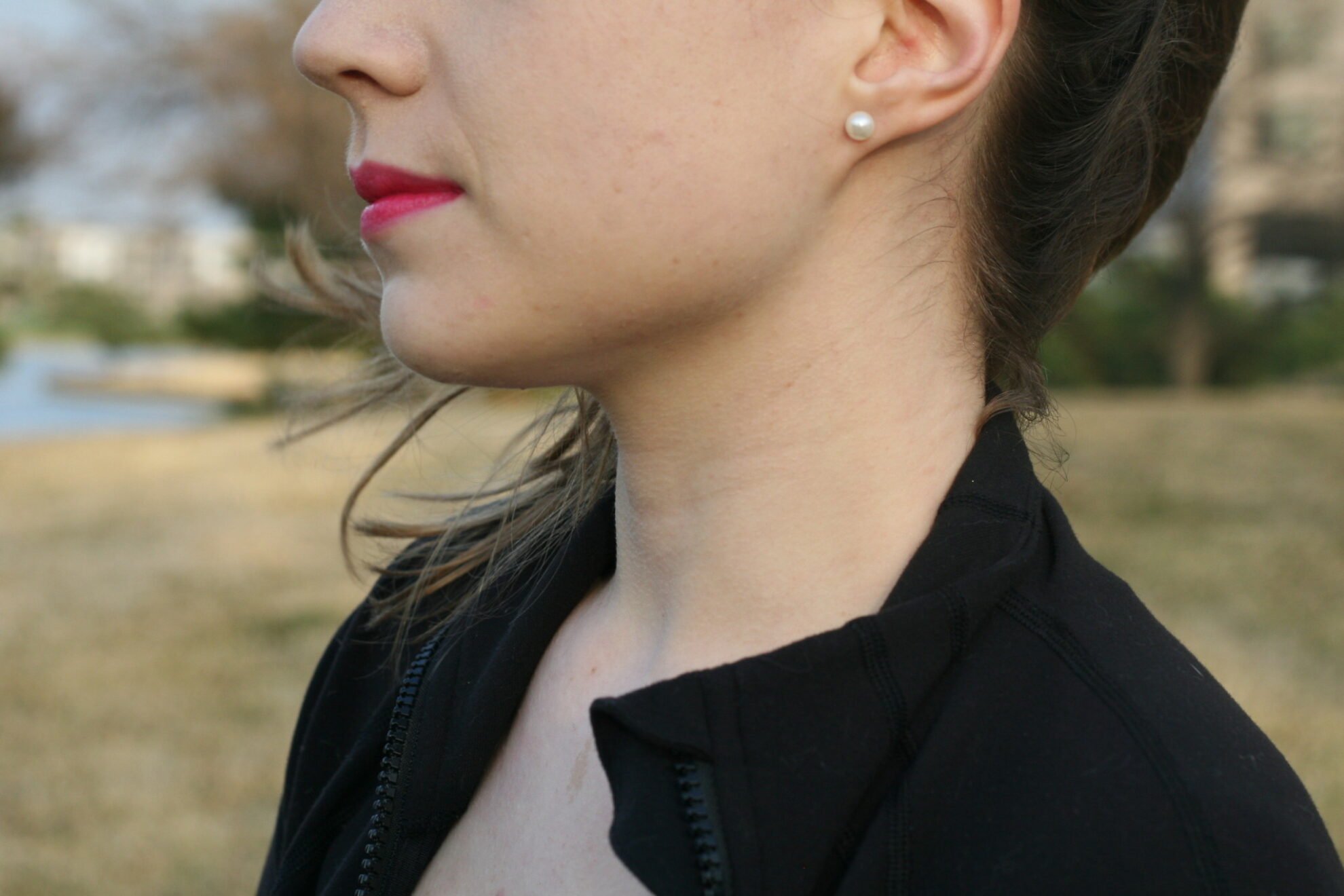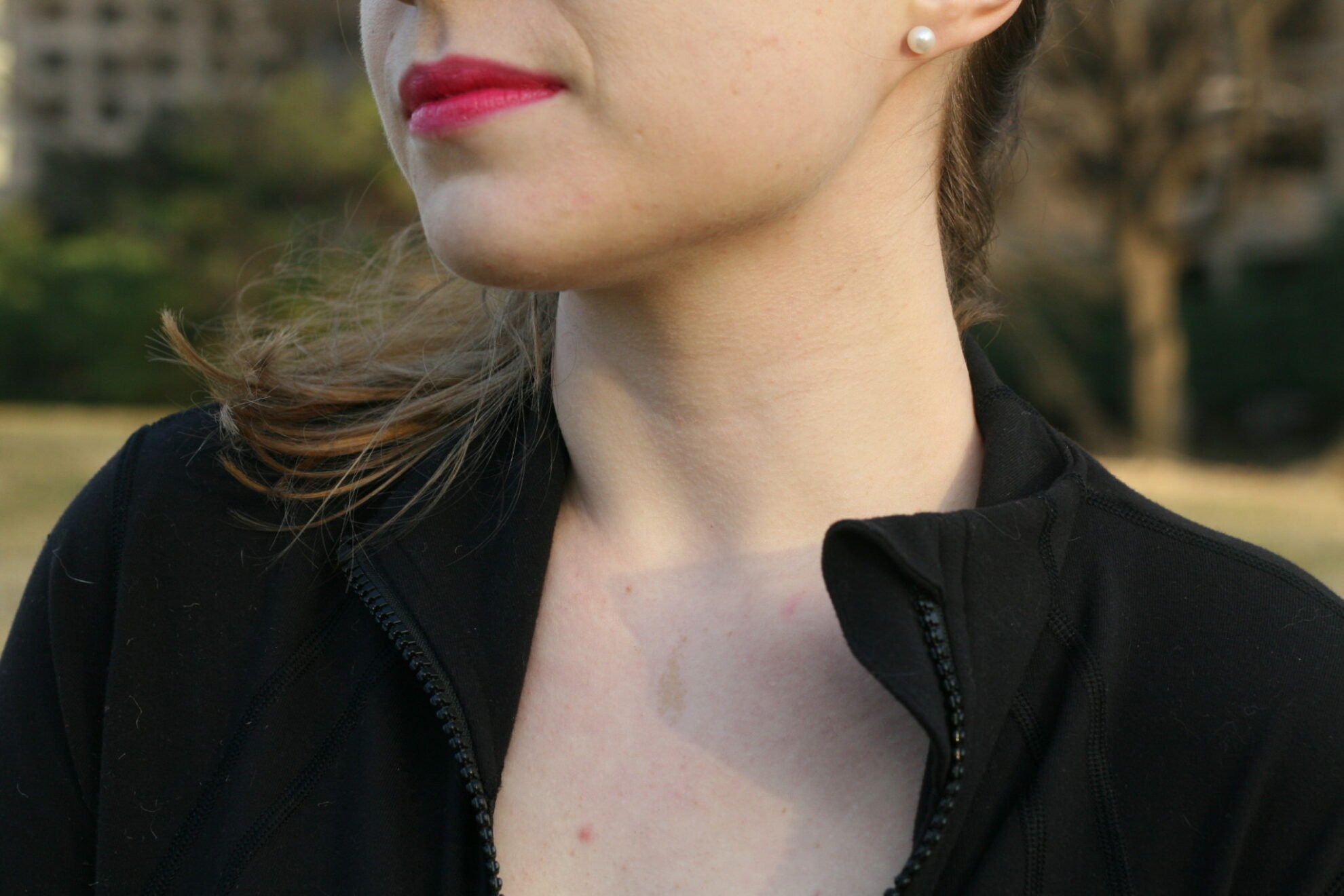 Since it's such a bold color, you can go light on all of your other makeup. This is definitely the statement piece of any look.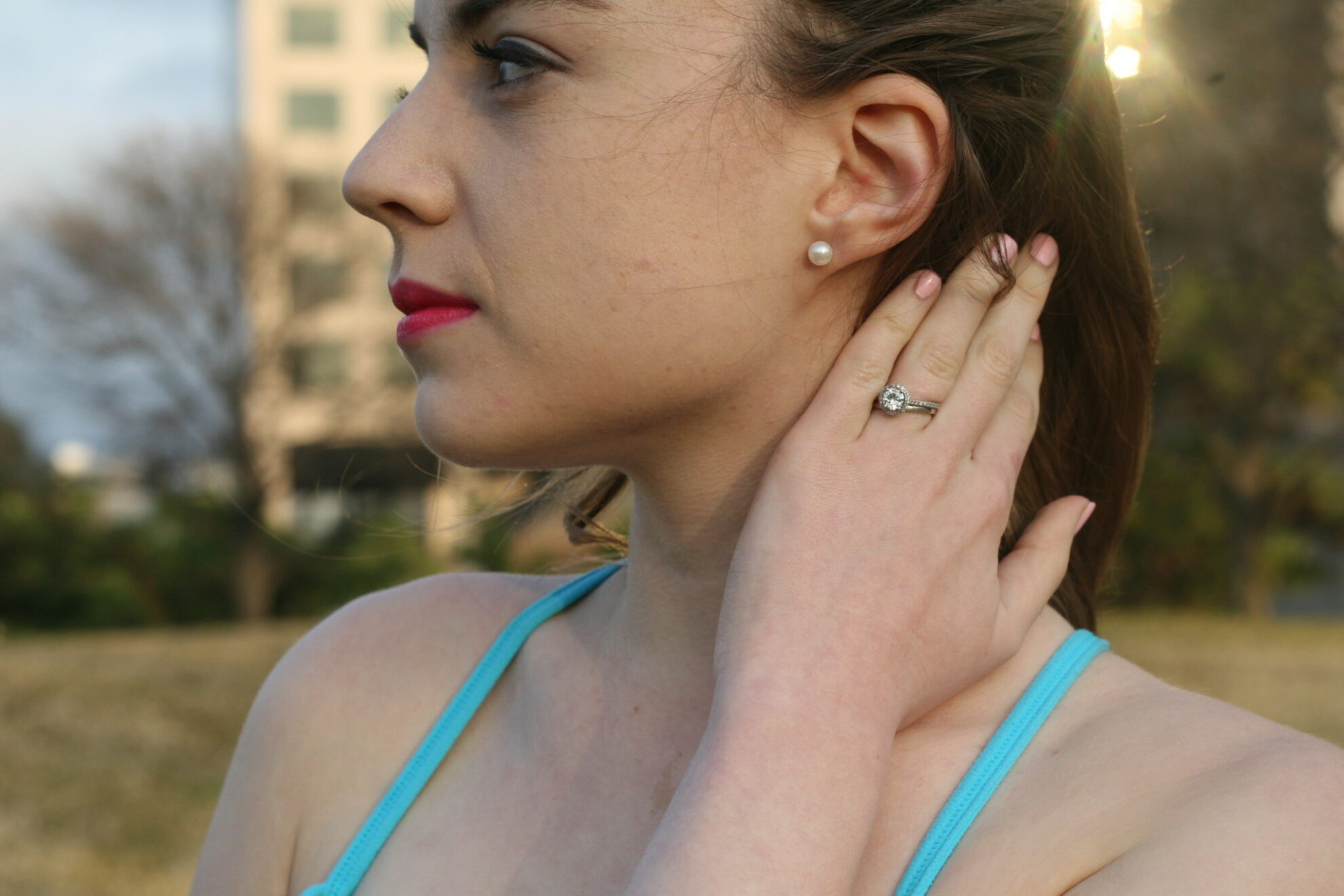 Foundation: Fruit Pigmented Powder in White Peach
Lips: Lip Caramel in Sorbetto
Nails: First Love
Seriously, I've been rocking sorbetto a ton and get nothing but compliments. Check it out as well as the rest of their lip caramels!