Easy Plantain Banana Bread (AIP, Paleo, Vegan)
Banana bread… I'm obsessed. Always have been, always will be. Honestly, I don't really remember having banana bread as a kid. I was more a chocolate chip cookie type kiddo… still am. But, I digress. I got hooked in the banana sweet stuff in high school. One day someone brought a loaf over for some occasion and it was a done deal for me. It quickly became one of my absolute favorite sweet treats and has been for years. I haven't had banana bread in years for various reasons. First of course, I'm Paleo/ AIP and no longer eat gluten, grains, eggs, dairy, or refined sugar, and I don't really like complicated recipes that don't come out close enough to the real deal. Until I made my own paleo and AIP plantain banana bread.
So, why plantains? Well, they're awesome. I never even had plantains until I went AIP and I was missing out for years. Plantains are basically just a more starchy banana that can be made into chips or tostones when they're green (which is my favorite) or eaten as a sweet treat when they turn yellow. Because they're more starchy, they help hold recipes up much better than just bananas alone, which was crucial for this recipe as there aren't any eggs. Not even a gelatin egg! That's why this is classified as "easy" 😉 Thanks to the plantains, this bread holds up perfectly, and all you have to do is basically mix it all together.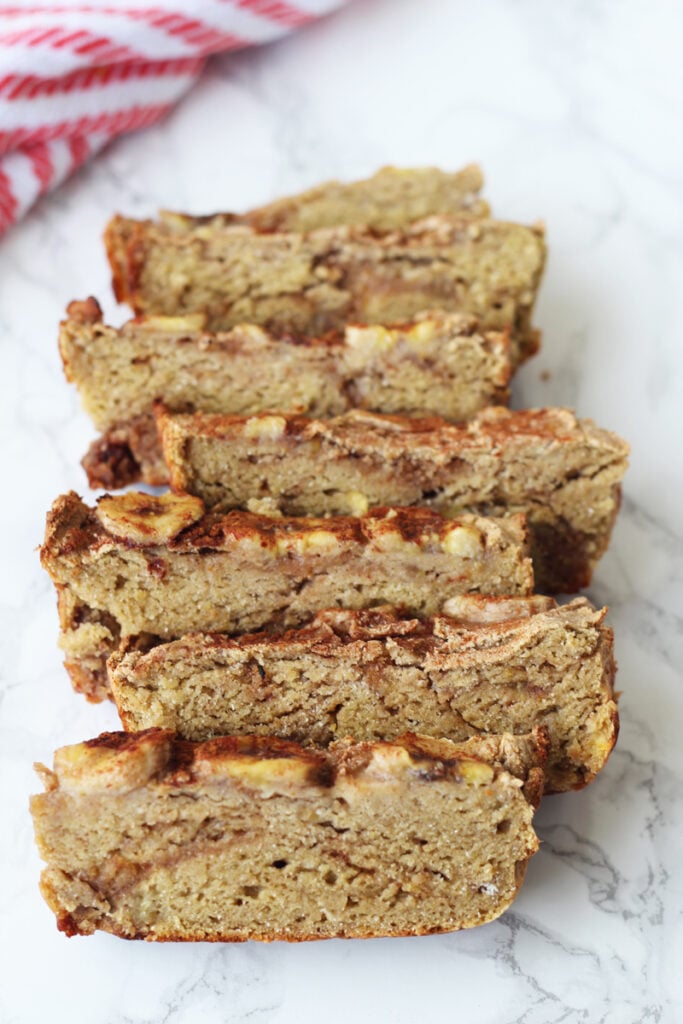 Another standout ingredient in this bread in cinnamon. Cinnamon and banana are just such a great flavor combination. The cinnamon gives this banana bread a bit of a cinnamon sugar type flavor, while helping give it some more color! As for topping the bread, I went with slicing a banana into thin slices and layering it on top of the bread with an extra sprinkle of cinnamon. You can easily add chocolate chips (or carob for AIP) or even top it with shredded coconut. Yum! After you slice it, this bread goes great with ghee or grass-fed butter if tolerated. It's also great with a bit of coconut oil, coconut butter, or even a homemade jam.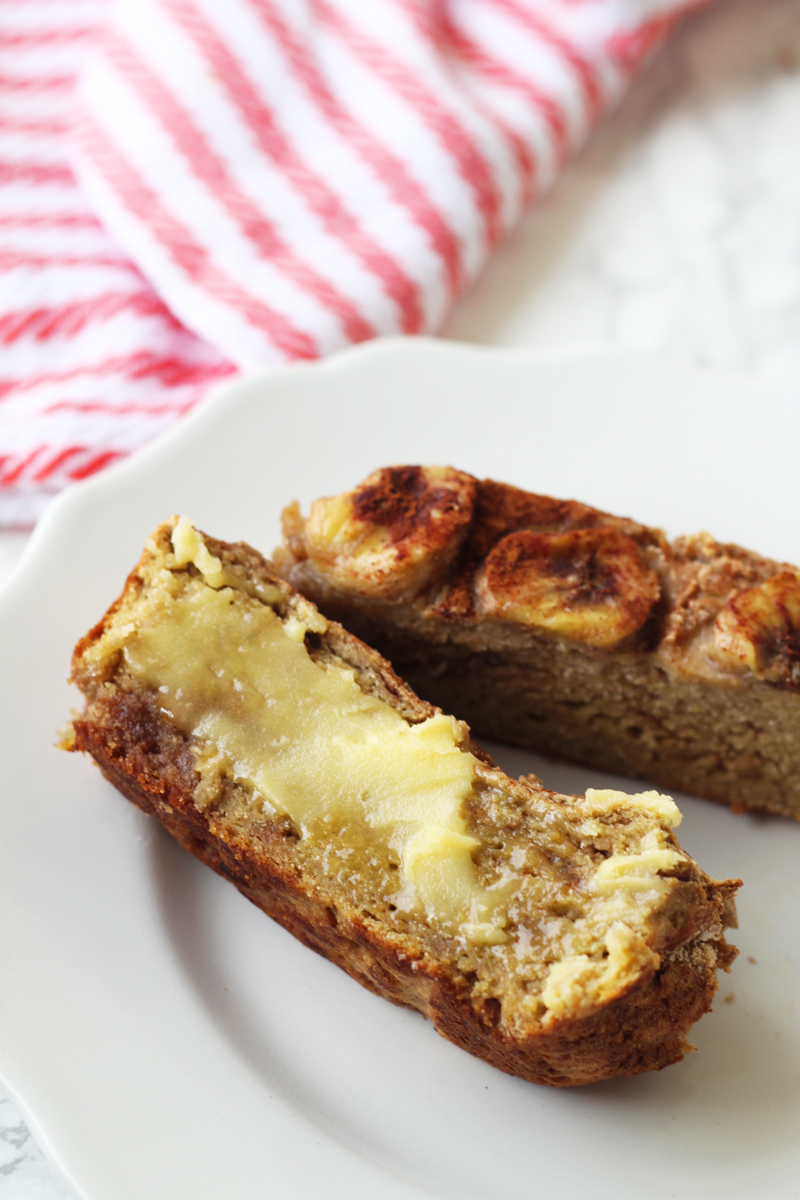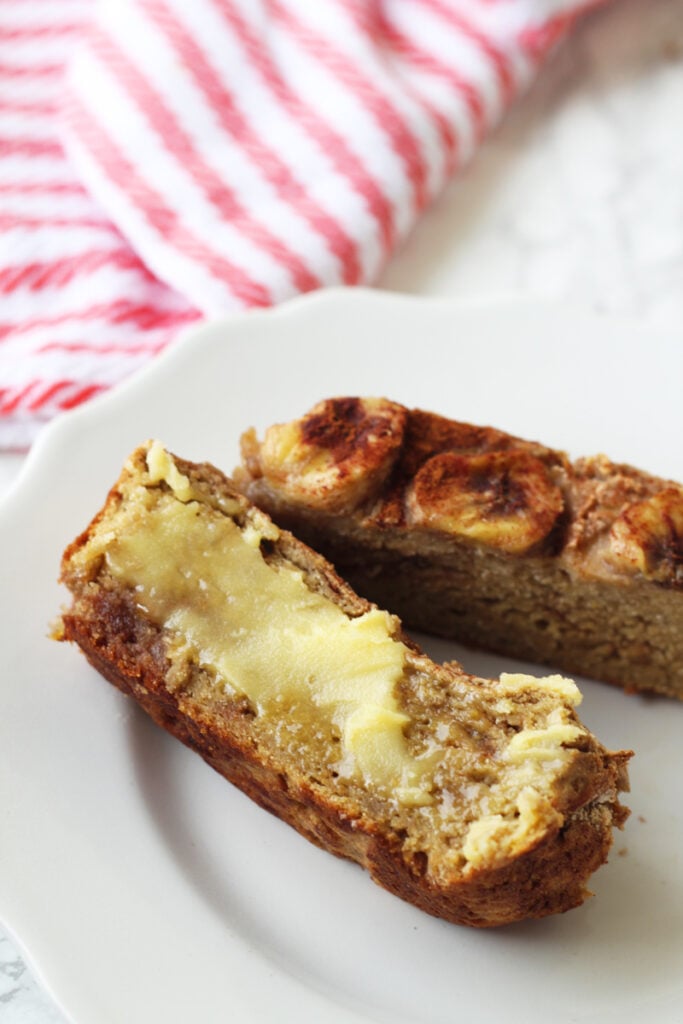 Be still my heart.
I like banana bread out of the oven after it's cooled for a bit, and my husband likes to slice it thin and toast it under the broiler! Either way, we both love adding ghee to it.
This bread is easy to make, it holds together wonderfully, and has a subtle flavor that even non-AIP folks will love!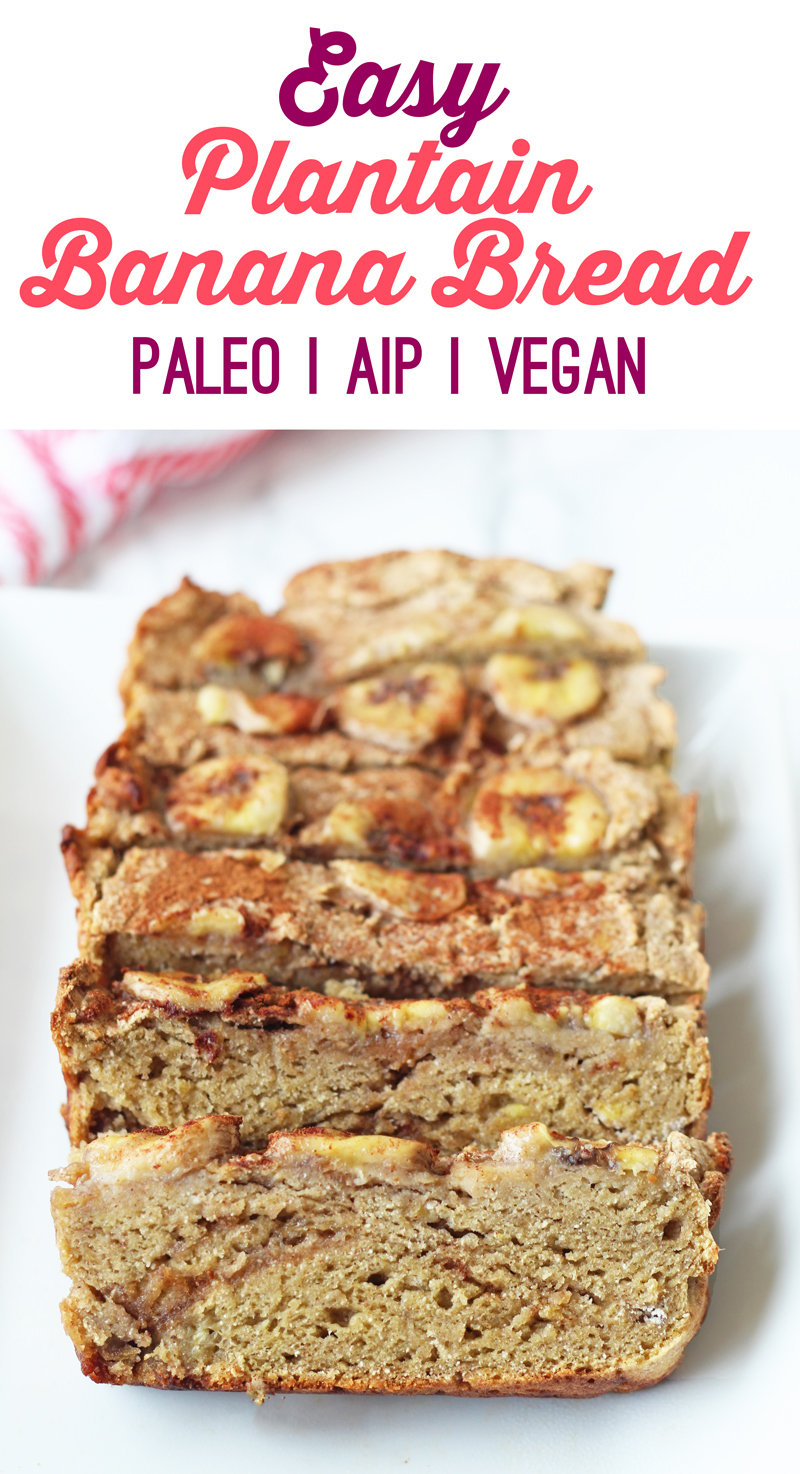 Print
Plantain Banana Bread (Paleo, AIP, Vegan)
---
2 yellow plantains with black spots
2 very ripe bananas
1/2 cup coconut flour
1/4 cup cassava flour
1/4 cup tapioca starch
3 tbsp coconut oil
2 tbsp coconut sugar
1 tsp cinnamon
3/4 tsp baking soda
Optional:
1 sliced banana (not overly ripe) to top the bread
Extra sprinkle of cinnamon
---
Instructions
Preheat the oven to 375 F
Line a loaf pan with parchment paper and grease it with coconut oil
Add the plantains and bananas to a high speed blender or food processor to thoroughly combine and mash
Scoop out the plantain banana mixture into a mixing bowl and add the remainder of the ingredients
Stir to combine
Pour the dough into a loaf pan and smooth out to where the top if flat
Add optional toppings like sliced banana and cinnamon, etc.
Bake for 40 minutes
Remove from the oven and allow to cool before serving
Serve warm with a spread or simply by itself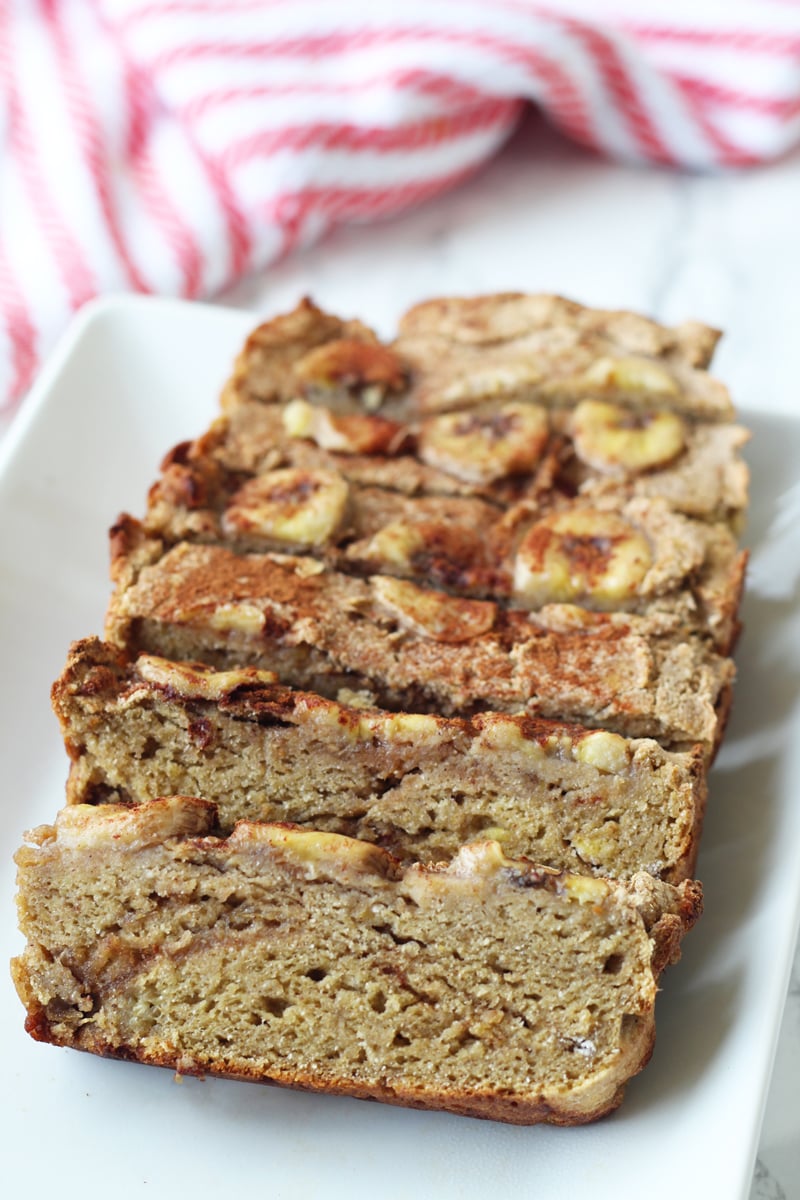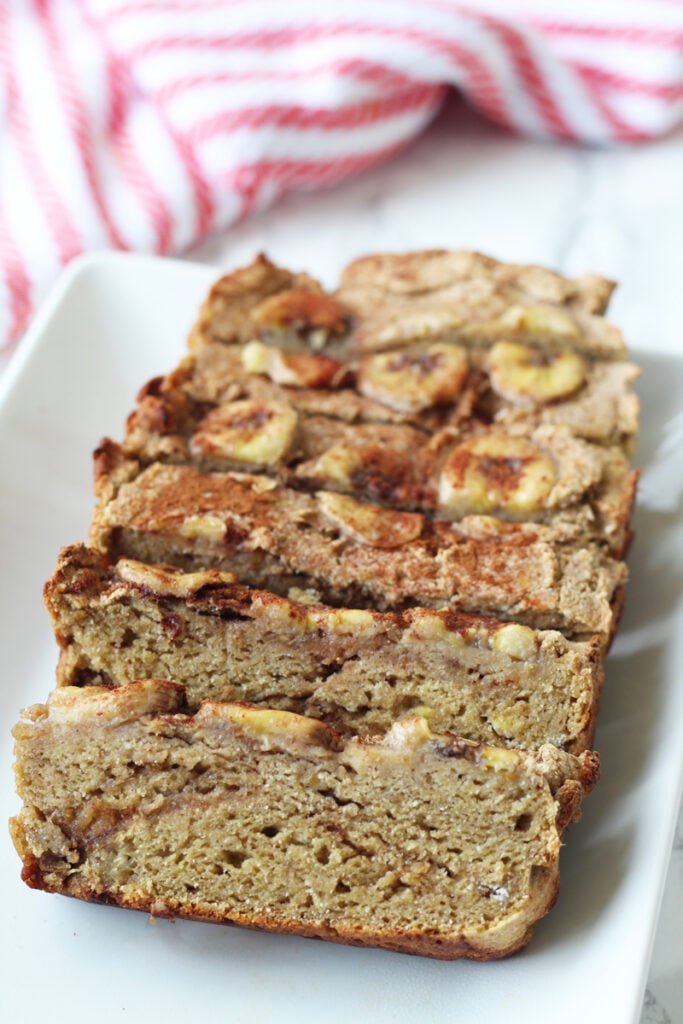 And that's all there is to it! Sweet, cinnamon-y goodness that'll make you feel super nostalgic!
Enjoy <3