Oven Roasted Red Cabbage (AIP, Paleo)
On my ever evolving journey to try to eat more vegetables, cabbage was one of the last things that I tried. Something about the entire head just intimidated me. I have to cut up and eat all of that? Eventually, I realized that if I could do it with a spaghetti squash, I could do it with a cabbage. And I'm so glad I did. Red cabbage has quickly become one of my go-to veggies every week.
So, why red cabbage? I'm sure you're used to seeing green cabbage more often, but I promise you that it's not for lack of deliciousness on red cabbages part. I just don't think it's as common in American cooking. My Hungarian mother always appreciated red cabbage and I just fell in love with how it looks. It's so beautiful, that I couldn't help but eventually try it on my own as an adult and fall in love with it. I'm a huge fan of eating with your eyes, and red cabbage is one of those foods that just delights my eyes!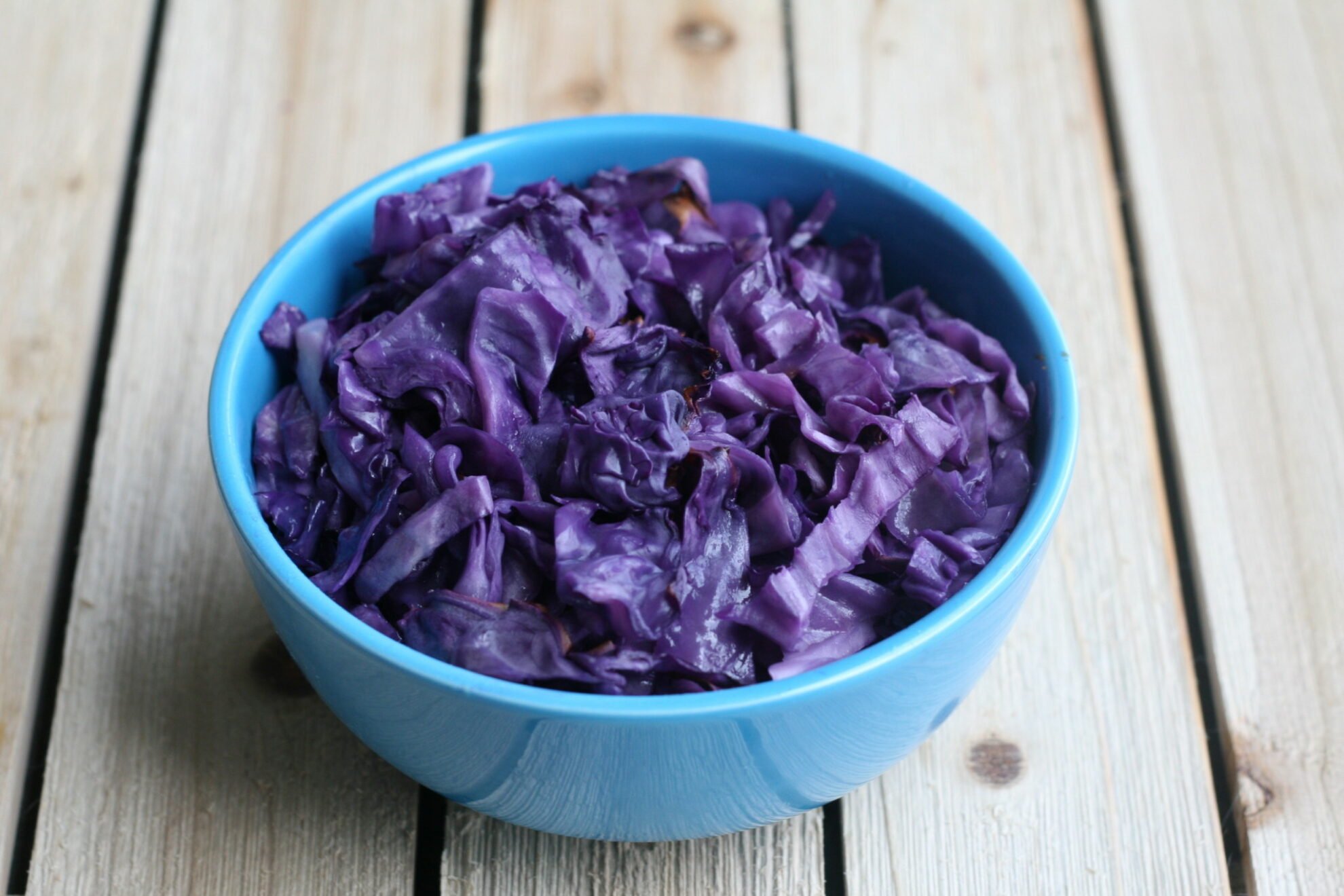 Cabbage is indeed part of the cruciferous family which makes it high in sulfur and potentially harmful to those with thyroid issues. However, I assure you, cooking your cabbage and sharing it rather than eating tons of it raw way lowers your risks of it harming your thyroid. I have Hashimoto's and am cognizant of cruciferous veggies, but also accept that sometimes there are ways around it, and cooking your cabbage rather than eating it raw is a much safer bet.
Print
Oven Red Roasted Cabbage (AIP, Paleo)
---
1 medium head of red cabbage
1 tbsp coconut oil (or ghee if reintroed)
1 tsp sea salt
---
Instructions
Preheat the oven to 375 F
Slice the cabbage as if you were making cole slaw, shredding it into long strips
Discard the thick white veins in the center
Lay the cabbage on a baking sheet and top with cooking fat and sea salt
Bake in oven for 20 minutes or until just a few pieces are barely crisped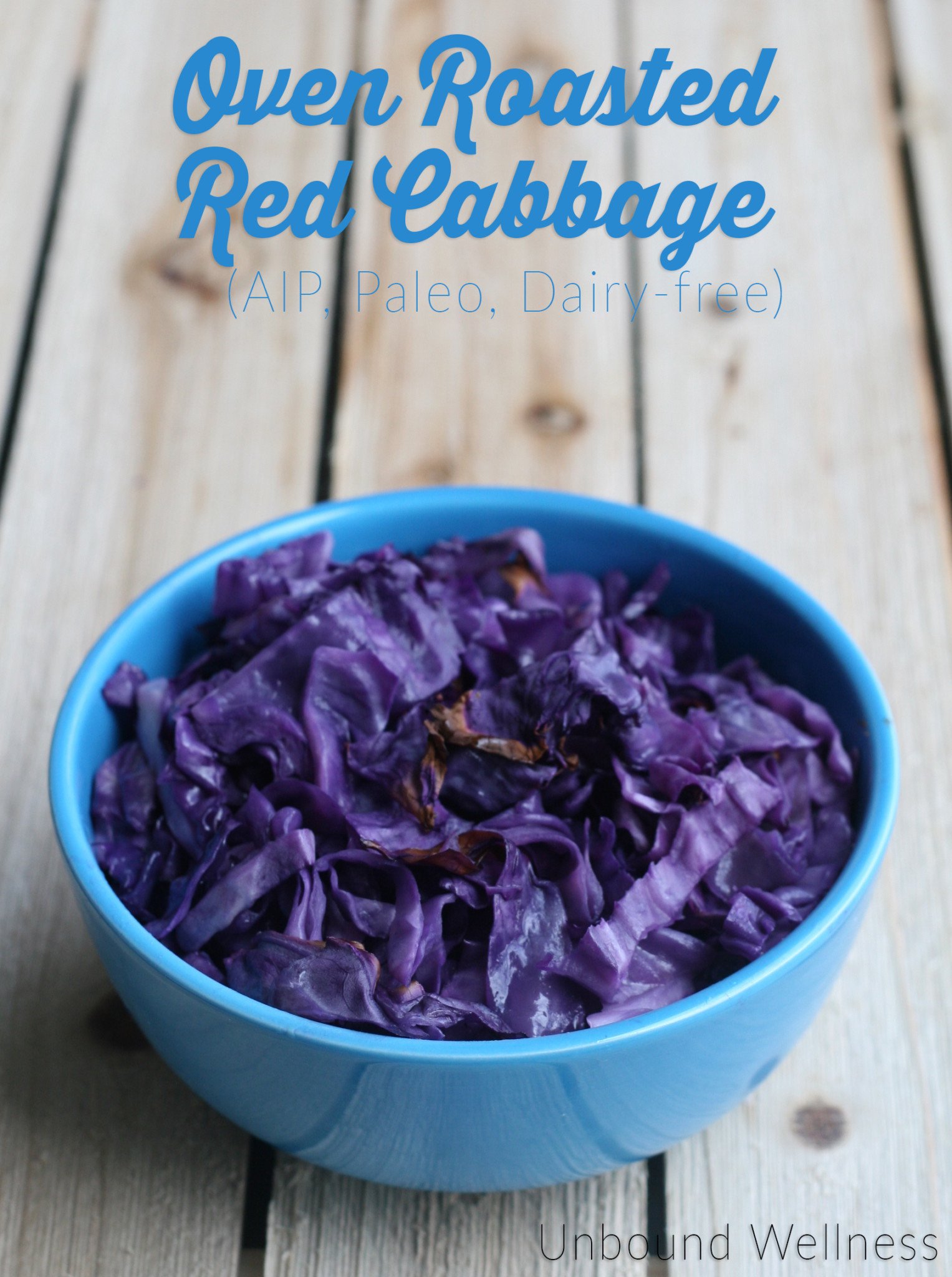 I serve this recipe alongside a bunch of different dishes. Whether it be fish, beef, or just a little veggie snack by itself, I love it. I think it's so important no matter how you eat to have an arsenal of just good veggies on hand so you can prepare quick, nutrient dense meals by just pairing veggies with protein without all of the hassle.
Hope you enjoy, friend!