How To Set Sustainable Health Goals for the New Year
Thank you Artisan Tropic for sponsoring this post! All opinions are my own.
The New Year is here, and thus, new health goals! The holidays are packed with treats, stress, and tons of breaks from our normal routine, so it's no wonder that resets and reboots are so popular this time of year. In reality, there's nothing wrong with a little reset to get things going with your health. However, what's really important is setting longterm sustainable goals for health all year… not just in January! This is especially true for those of us dealing with chronic illness, or autoimmunity.
"Resolution" get a bad reputation. Many folks don't like the idea of just making a short term goal for 2-3 weeks and then going right back to your old life soon after. However, it doesn't have to be that way. We can make goals today that are sustainable enough last us throughout the year!
Here are my tips for setting sustainable health goals for the new year…
1. Define your goals and have an action plan
You can't reach your goals unless you clearly define what they are. We all want to be "healthy", but what does that really mean for you? How do you quantify it?
Dig deeper than just "heathy" as a goal and give actionable goals like…
Improving your blood work
Being able to tolerate more foods
Lessening of pain or inflammation
Fitness benchmarks like completing a 5k, going on a big hike, etc.
Now, goals are one thing. We all have goals. However, what we don't always have is a plan on how to achieve them!
Rather than just defining high level goals, my husband and I sit down every new year to evaluate where we want to be in the next year, five years, ten years, and beyond, and what our action plan is to get there. Don't know what it will take to get there? Start from square one and just work up from there!
For example… years ago, my goal was to put my Hashimoto's into remission. The initial plan back then looked something like this….
Research Hashimoto's online
Experiment with different diet protocols
Read new books on autoimmunity
Find a new holistic doctor
Join some online communities
That was just the start! Then from there, I was able to flesh out my plan even more as time went on.
2. Find your favorite healthy staple meals and recipes that you can always lean on
Cooking and trying new recipes is fun! I love cracking open new cookbooks and making new creations. However, it can also be time consuming. Though it sounds glamorous, it's just not sustainable to cook a brand new recipe every single evening.
Rather than pulling out a fancy cookbook several times a week, find your 4-5 staple recipes that you love and can lean on in a pinch. That way, you'll able to still have fun and delicious recipes that you love without feeling like a fish out of water for ever meal. Reserve the fancy stuff for special occasions. For tons of ideas, check out my recipe page!
3. Find healthy snacks and treats that you love rather than restricting year round
I get the feeling of wanting a reset or a detox once January hits. Trust me! I enjoy my holiday indulgences as much as the next foodie. I've had plenty of sugar hangovers and stomach pain after one too many bacon wrapped dates.
However, we can't live in reset mode 365 days a year. Balance is hard to find, but the best place to start is finding real food snacks and treats that you love that won't wreck your health goals! There are endless recipes online that fit those qualifications, however, having convenience snacks that you love is always an amazing option.
One of my favorite snacks that don't leave me feeling like I need a detox afterwards are plantain chips!
The plantain & cassava strips from Artisan Tropic are paleo and AIP compliant, made with real food ingredients, and are the perfect way to indulge in a healthy snack. The plantain chips come in a few different flavors like a basic savory chip, a naturally sweeter chip, and a cinnamon plantain chip for when you have a bit more of a sweet tooth. The Artisan Tropic Cassava Strips are basically the closest things I've had to potato chips since I've gone AIP and nightshade free!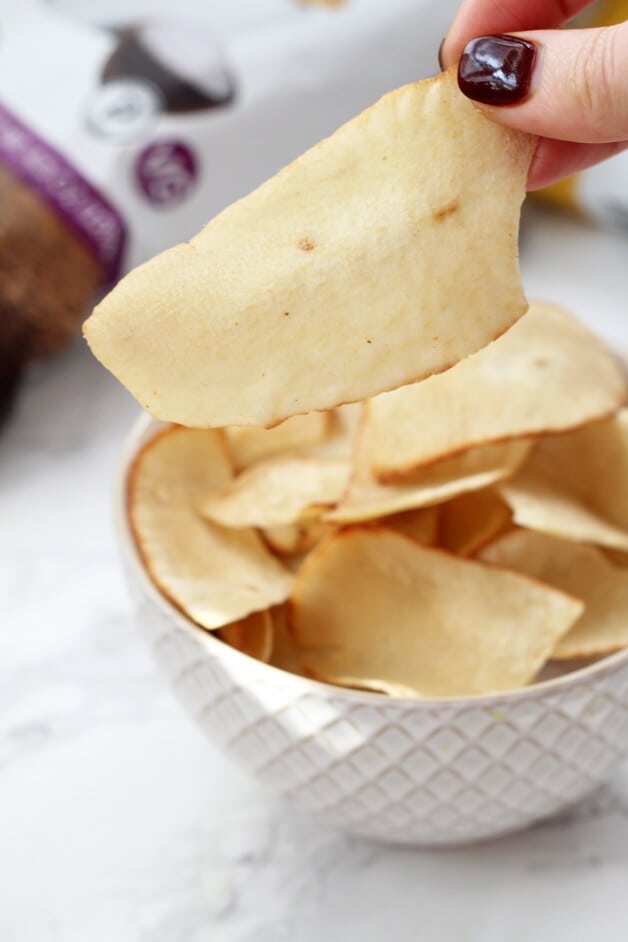 The first time I had these was when I went on a business trip to Indonesia in 2016 and brought along all of my own healthy snacks. I broke into the bag on my way to Singapore and was blown away that they were actually AIP! The didn't make me feel like junk, and they tasted so incredible! I tried to save some to share with my husband when I got back… but it didn't happen that time around 😉
Plus, all of the Artisan Tropic Plantain and Cassava Strips are so tasty that they're great for sharing! One of the biggest concerns that I hear from readers and clients when they're transitioning to a healthier lifestyle or an AIP diet is that they won't be able to indulge at social events. My answer is always to bring along yummy foods that everyone will love, and these plantain strips fit the bill!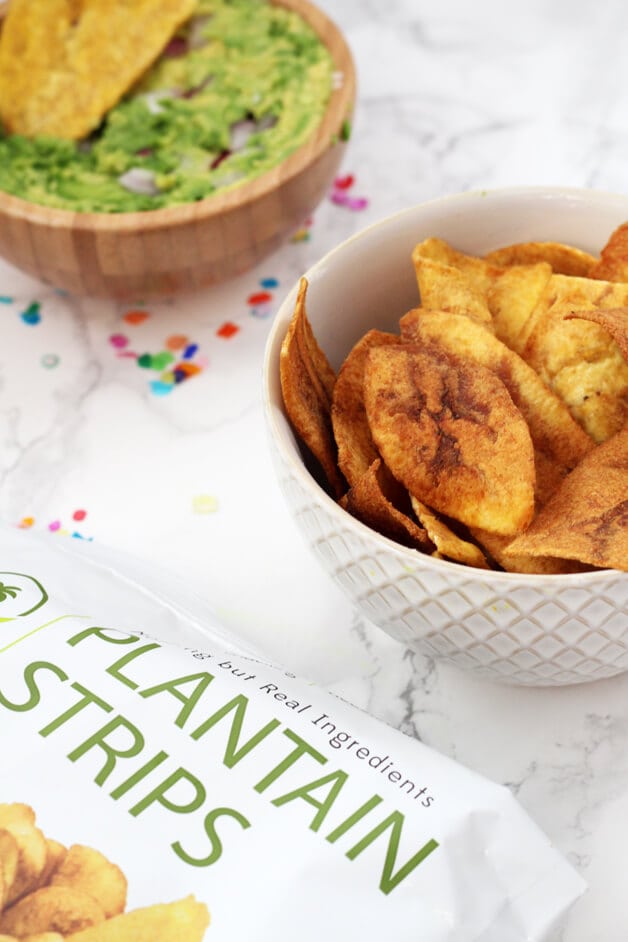 4. Commit to movement that you actually want to do
Movement is a privilege… not a punishment!
All too often, we choose work outs that are oppressive and just too hard to keep up with throughout the year. Speaking as someone who's been burnt out from crazy workout routines in the past, trust me, you don't need to go down that road to stay healthy!
Rather than punishing yourself with gym routines that you hate, find movement that you actually love and want to stick to. It could be as simple as just walking for 30 minutes after work, or you could take up a new sport, yoga practice, or light weight lifting. Whatever it is, make it something that you actually love to do.
5. Lean on Community Support to Keep You Accountable
One of my favorite things to come out of my blogging journey has been the community here in this health community! I've been able to connect with so many friends and colleagues online that have supported me through rough patches, inspired me, and listened to me when I needed an ear. I created a Facebook community specifically for Gut Healing Support to serve as a safe place for community support to keep eachother accountable, and inspired!
I hope these easy tips help you along in making your New Years goals more sustainable for all of 2018!