Anytime the temperature falls under 90 F degrees at any given time during the day in Dallas, I'm all like, "Leggings, and PSL's, and chunky socks! Let's do this!". 89 F in the middle of September is far from what I grew up with in Long Island, NY but it will have to do. Craving warm, hearty dishes is a by product of my fantasy world of crunchy leaves. Though I wasn't quite ready for stew, I'm always ready for sweet potatoes. I couldn't bear the thought of making yet another summer burger from the frozen ground bison in my fridge, so I went a different route and created simple, satisfying bison stuffed sweet potatoes. A perfect game day AIP recipe, or a no-fuss Sunday dinner, you'll love these warm, tasty taters.
I was hesitant to try bison when I switched over to my real food, AIP / paleo lifestyle. For some reason, I had some weird aversion to it though I can't remember ever having it before. I thought it as gamey and unappetizing. I was so wrong. If you've never had bison before, stop reading this and go get some now. … Now that you're back, it has a wonderfully light flavor that's low in fat, and makes for an excellent fall protein. I usually find bison frozen, but if you find it fresh, never frozen, grab it! Either way, it's one of my new favorites.
[yumprint-recipe id='11']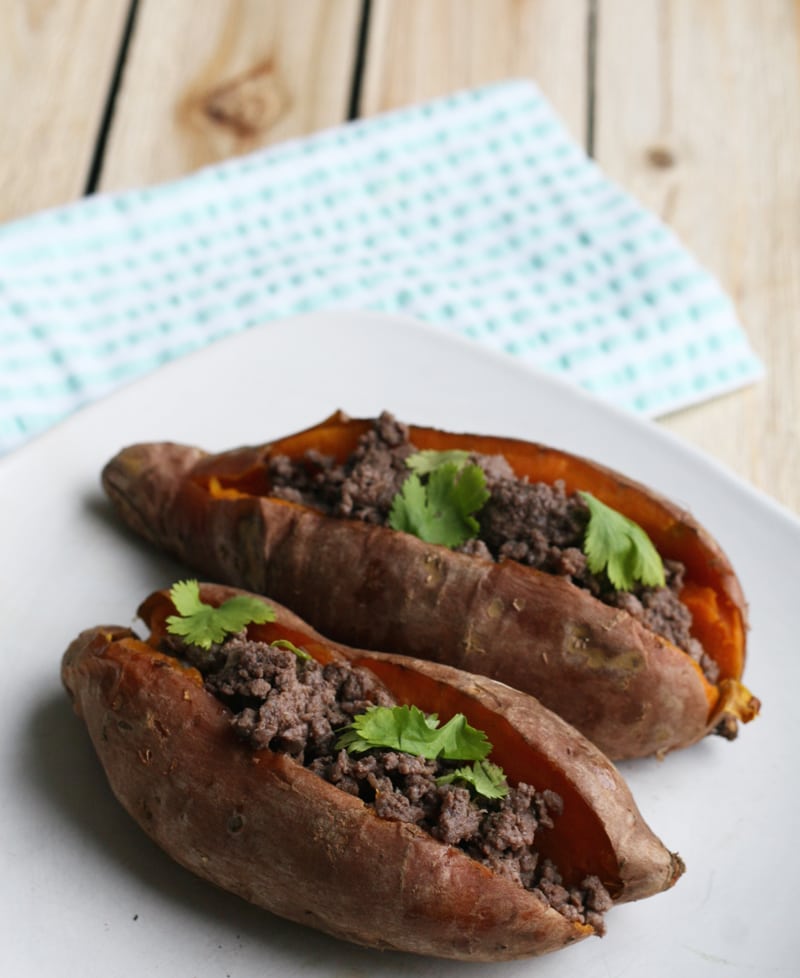 And that's all there is to it! Simple and delicious.
Do you like bison? What's your favorite way to eat it?