My Favorite Non-Toxic Makeup
Some of the links in this post are affiliate links. Learn what that means here.
Along with cooking, makeup has always been one of my favorite creative outlets. Nobody needs makeup to be beautiful… but it's fun, and it's just as much of a personal style choice as clothes or hair. My love for makeup exploded in college when I got into Youtube beauty videos. I quickly went from a drug store girl that would just get whatever my mom got me as a teen to a full blown Sephora addict with stacks of palettes  and mac lipsticks. Oh the mac lipsticks. I was obsessed.
A few years ago, I started to realize a huge change in how I would feel when I'd apply lipstick. I'd go from having a normal day to all of a sudden feeling fatigued and flushed just from applying lipstick. I had no idea what was going on… until I actually read the ingredients. Soy, wheat, sesame, mystery coloring, and so many horrible additives that I didn't even know anything about.
After doing some more search on how the beauty industry is highly unregulated and filled with just as much junk as the conventional food industry, most of my makeup went in the trash. Hundreds of dollars of lipstick gone just like that. Not only was the money wasted, but one of my favorite creative outlets was gone in an instant. I went back to a very few cleaner basics and even held on to some of my more toxic favorites as I was at a total loss of what to do.
Transitioning your lifestyle to a cleaner on takes time! It's expensive, and it doesn't happen over night. That's why it took me so long to clean up my makeup. However, this was my year that I was finally going to figure it out. I still have more searching to do, but I'm so happy to share that I have basic non-toxic beauty favorites to share!!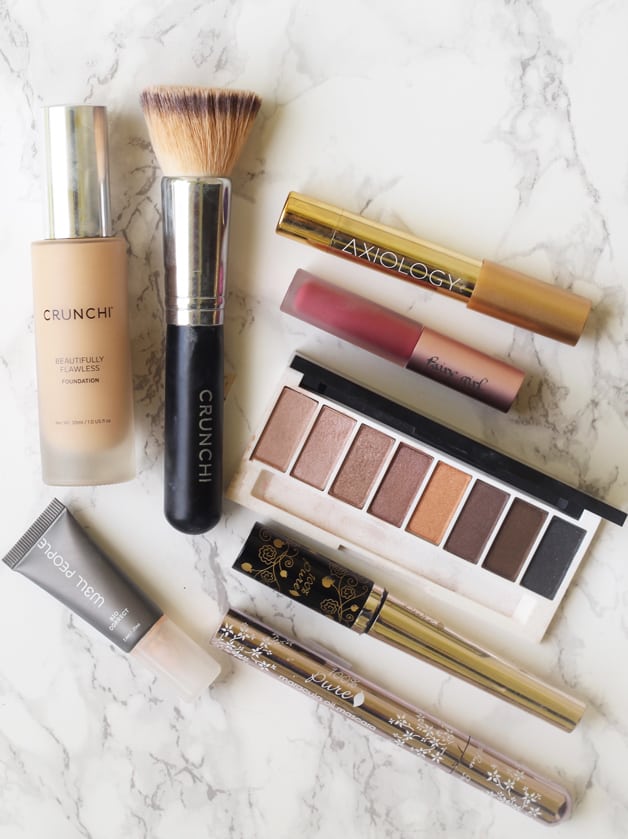 Crunchi Foundation
As someone who had terrible skin as a teenager (hello, gut health) I got hooked on a full coverage, matte liquid foundation pretty early on. Though my skin has improved a lot as my health as improved in general, I still like a good liquid foundation.
When I asked my Instagram friends about brand recommendations, crunchi was a clear leader. And it's very, very clear why everyone loves it so much. This foundation is hands down one of the best I've tried period. Not just out of the "cleaner" brands, but I'm counting the high end conventional brands as well.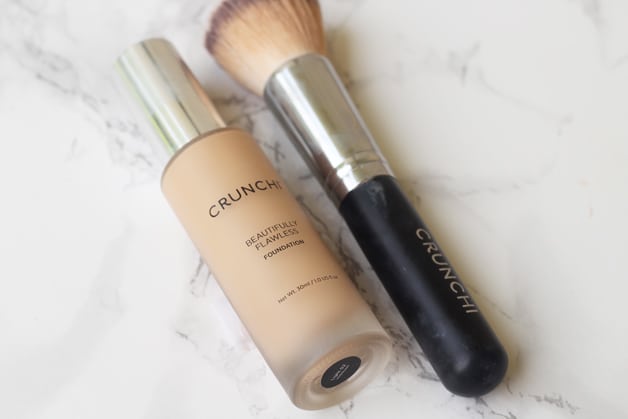 The coverage is amazing, it stays on all day, and crunchi is an amazing company overall who I really trust with a great ingredients glossary and blacklisted ingredients. I got the foundation brush to go along with the crunchi liquid foundation (I'm shade 02).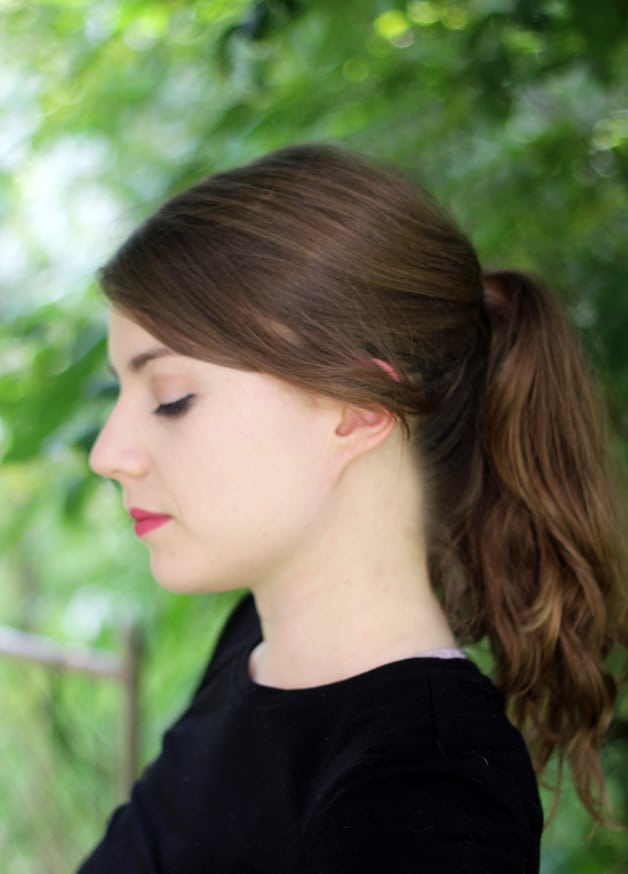 W3LL People Concealer
I almost wound up getting the crunchi concealer which I also heard good things about, but after so many people recommended W3LL people, I really wanted to give it a try.
I'm very, very picky with concealer. Your girl definitely has some dark circles and I want my concealer to work. The W3LL people bio correct concealer (I'm the lightest shade) has amazing coverage! It's great for spots as well as dark circles.
Lily Lolo Laid Bare Eye Palette
The Laid Bare Eye Palette was another huge stand out in this line up, and one that I never thought I would find. I was a huge, huge Naked Palette by Urban Decay girl for 5-6 years or so and I refused to use anything else. I've tried other cleaner beauty brands eyeshadow and was disappointed by the pigmentation. I want an eye shadow that pops and stays on all day. This one delivers.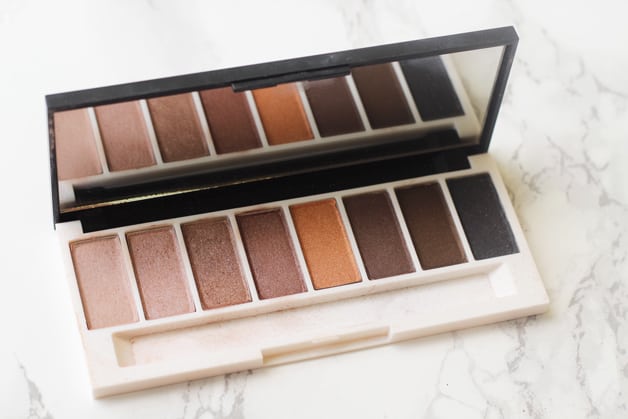 Lily lolo has a few different palettes that all look amazing with great basic colors. Laid Bare is pretty comparable to the original Naked palette with nude tones and some darker ones as well.
I hung on to my Naked palette to do a swatch comparison between the two, and the results were fire! Here's a swatch of half baked from the Naked palette, and Lady Godiva from the Laid Bare palette.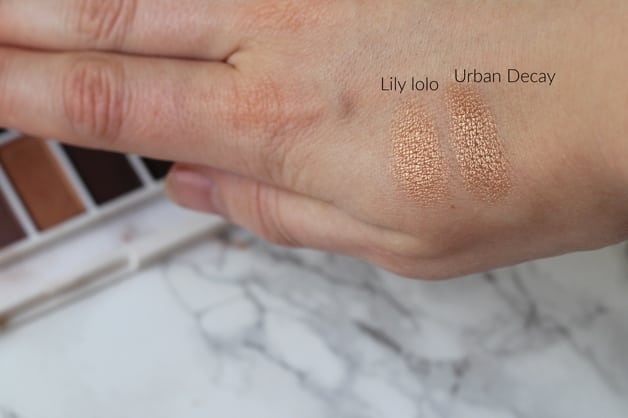 Isn't that amazing? The urban decay colors are a bit darker across the board, but the pigmentation and the staying power of the two palettes are super similar.
I am thrilled that I found this palette and will be getting more from Lily lolo!
100% Pure Liquid Eyeliner
Eyeliner is always part of my signature look. I'll leave the house without my wallet before I leave without eyeliner on. I've been loyal to Stilla for years until I read the back… yup… parabens.
I'll be honest that the quality of Stilla is hard to match, but 100% Pure does a great job with this eyeliner. It goes on pretty wet and takes a few minutes to dry, so you have to be strategic with when you put it on to make sure it doesn't smudge, but it defiantly stays on all day and produces a great look.
Fairy Girl Liquid Lip Potions
I found Fairy Girl on Instagram and was really drawn to their colors and their bundle deals. The ingredients are free of parabens, gluten, soy, etc. and the staying products are incredible! The colors are so beautiful, and they stay on for hours.
The color that I'm wearing in the picture is Cherish, but I also really love Faith.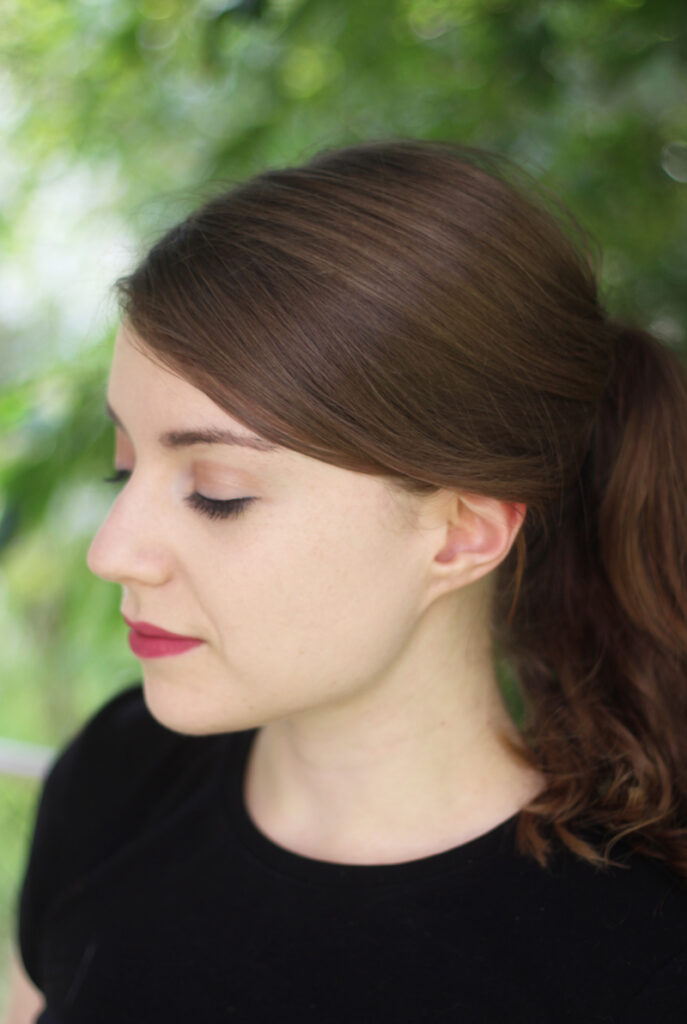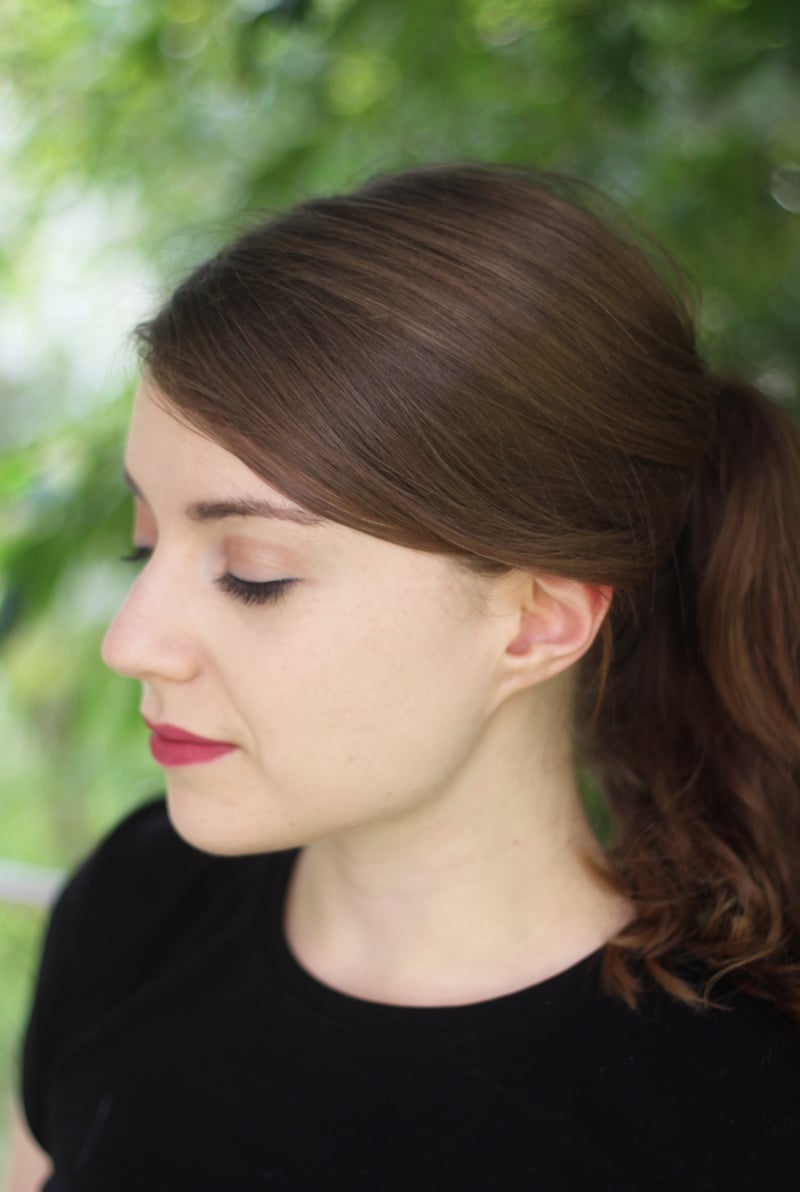 Axiology Lip Crayons
Did you really think I could really keep it to just one lipstick? I just had to give axiology a shout out!
I was blown away by how clean the Axiology ingredients are! Avocado, coconut, castor oil, and other essential oils are just some of the awesome ingredients in these lip colors. So far, the only color I have is Enchant, and I love it. Highly recommend checking them out.
100% Pure Maracuja Mascara
This mascara was one of the very first cleaner beauty swaps that I made, and it made me a 100% percent pure fan over night. The mascara is colored with black tea, and as someone coming off of the They're Real mascara from Benefit, I didn't miss a beat with this one. It's an amazing product!
What about other popular brands?
I've tried many other brands, but these just wound up being my favorites as of right now. That doesn't mean I have anything against any brand that I didn't mention in this post, this is just my personal preference for now!
For example, when I was into conventional makeup, Benefit and Urban Decay were some of my go-to brands. That didn't mean that I thought Nars, Too Faced, and Smash Box were bad… they just weren't what I gravitated towards.
What about bronzer, primer, blush, highlight, etc.?
Like I said, replacing all of your makeup is expensive and it takes time! Every single product you see here I paid for out of pocket on my own… no one is sending me free makeup to review (at least as I type this in 2017).
These are the products that I use every day and were the highest priority for me to switch over. I intend to keep building my collection and keeping you updated as I do, but this is it for now!
I hope this post was helpful! I look forward to sharing more about holistic beauty soon!