Johnson's Backyard Garden Organic Farm Tour and Fall Potluck
Being married comes with a lot of perks… like having a default friend to do things with you. When Daniel and I had our civil ceremony back in January (our big wedding is this Sunday, what?!), we vowed to be each others "best friend" which he though was terribly corny, where as I took it as a cue to make him do random funsies with my forever. So, when I saw an Instagram post for the Johnson's Backyard Garden fall potluck and farm tour, I knew just who to ask.
Though I'm not a CSA member due to my multiple food intolerance and autoimmune protocol vegetable restrictions, I get a good bulk of my vegetables from Johnson's Backyard Garden when I visit them at the Farmers Market every Saturday. Their vegetables are always fairly priced, and the quality is far superior to that of the grocery store.
Even just a few months ago, I couldn't be bothered to consider buying local for either my produce or my meat. I thought it was expensive, a hassle, and would make no impact on my health. However, I believe that everyones health journey comes in stages that we need to take at our own pace. As I continue to assimilate into this real food lifestyle and study to become a Nutritional Therapy Practitioner I see the value of buying local and now buy all of my meat local, pastured, and grass-fed and the bulk of my produce with the occasional frozen mango and such here and there (because, yum, sorry). If I'm buying my squash from the grocery store, it's most likely grown in another state, packed onto a truck, driven/flown across the country, and stocked at a store which marks up the price. Not only am I paying the store markup, but I'm also paying for the travel cost and making a bigger impact on the environment just from a puny squash where as I don't do that if I buy local.
Not only is there an extra cost in dollars, but the nutrient value continues to deplete with the travel time, and poor handling. Think of our paleo ancestors. Did they go to Costco to get bacon from CAFO pigs raised in Michigan and chemical soaked baby carrots in a bag grown in Chile? No. They ate what was in season, available, and local to them. It's healthier, more natural, and the way that our bodies are designed to eat. Not to mention it tastes better!
By buying local, I'm supporting my community, I can meet the farmer who actually raised my meat or grew my food, and in this case I was able to have the privilege of seeing it!
Johnson's Backyard Garden is a Texas CSA that is headquartered in Austin, but my local farm is in Denton. They hosted what they said was their first ever potluck, and the turn out was great! Guests were asked to bring a dish and their own silverware for less waste.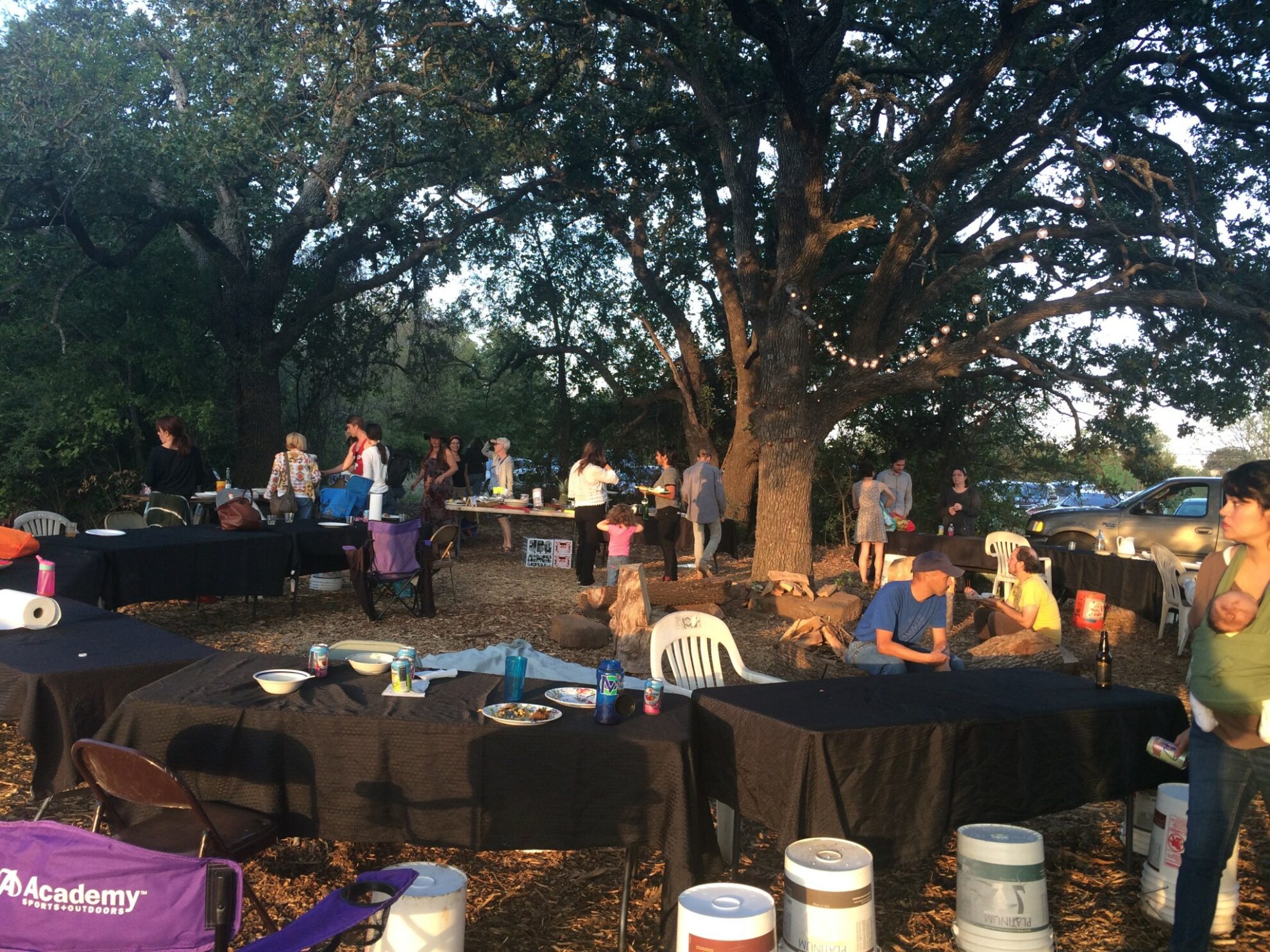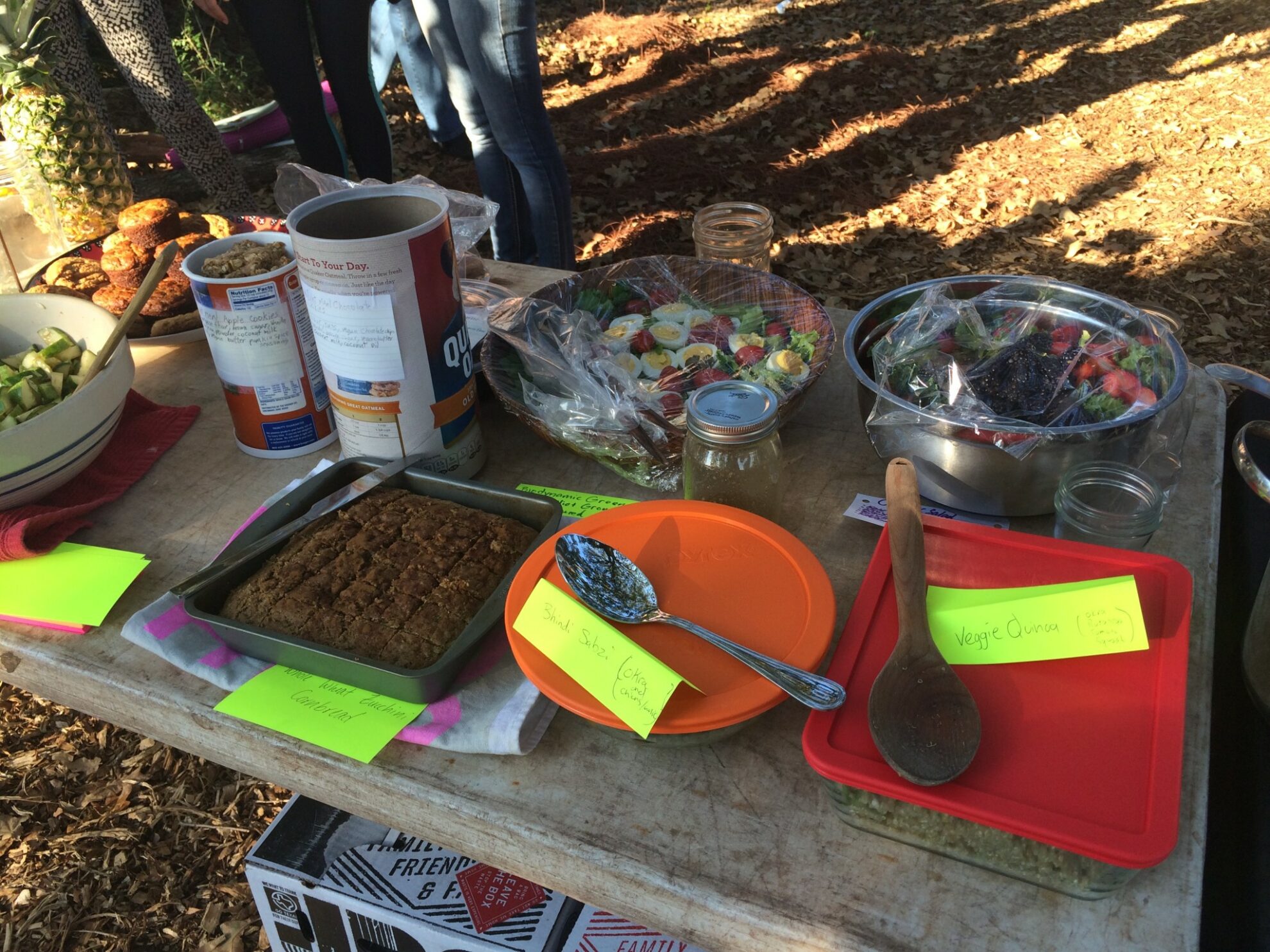 I brought paleo crepes with that I made from local, pastured eggs and a blueberry sauce from frozen blueberries (again, sorry… Texas isn't that great for blueberries).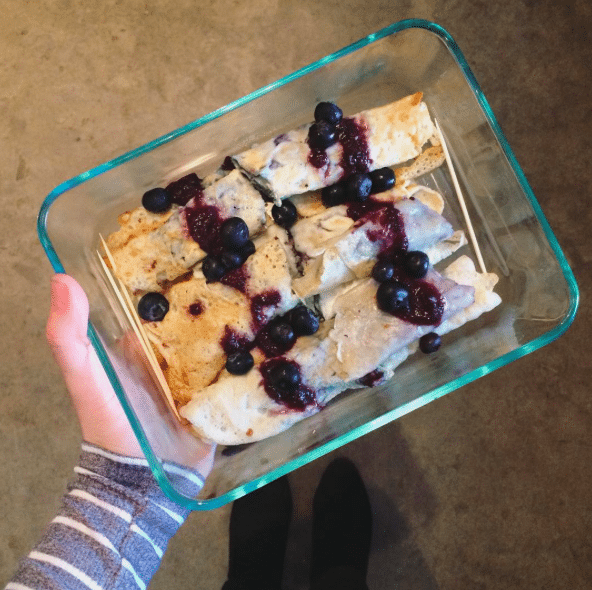 When it came time to eat, I figured I'd still be limited as I'm following the autoimmune protocol with some reintros… there was a lot of nightshade action going on that I unfortunately couldn't indulge in. So, I brought my own grassfed burger that I had frozen in my fridge along with some parsnip fries, and I enjoyed some of my own crepes.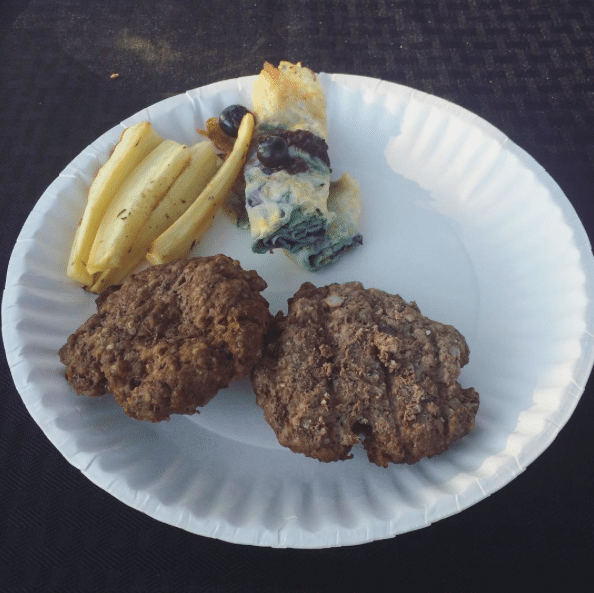 After dinner, it was time for the farm tour. JBG is on 5 acres of land, where a few full-time employees and lots of volunteers grow and harvest tons of delicious veggies.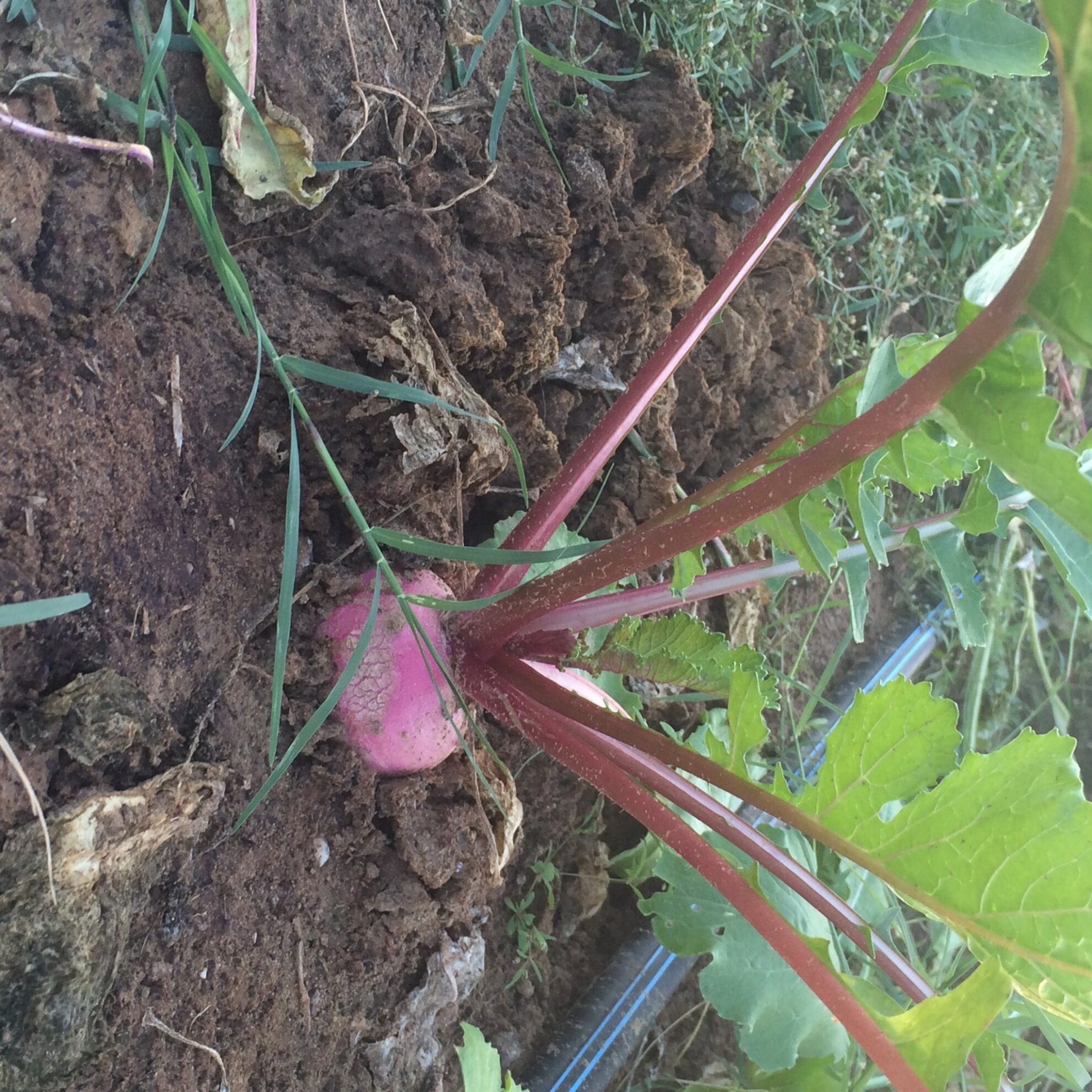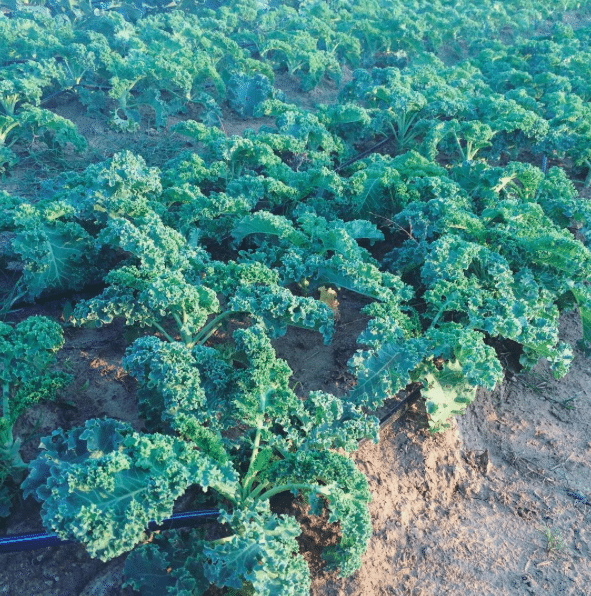 I saw these cucumbers at the Farmers Market earlier that morning, but didn't snap a picture at the time or get them. Glad I got my chance, because they were pretty awesome.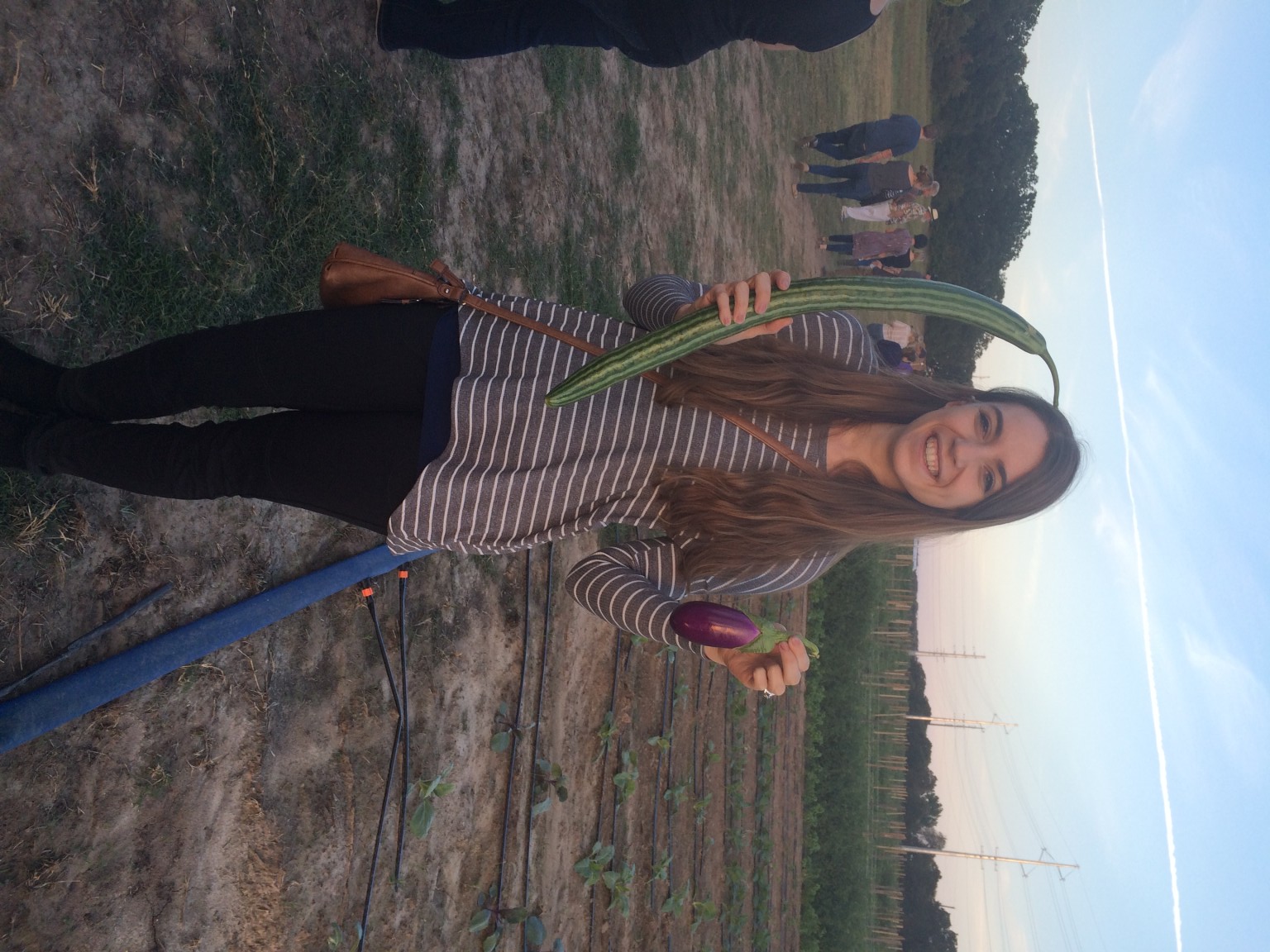 Another especially fun part of the evening involved the nearly out season honeydew melons which we were welcomed to throw. The picture look a lot cooler than I actually did in real life after only throwing it maybe 15 feet. Oh well… I'm intolerant to honeydew anyway, so let's just somehow blame it on that.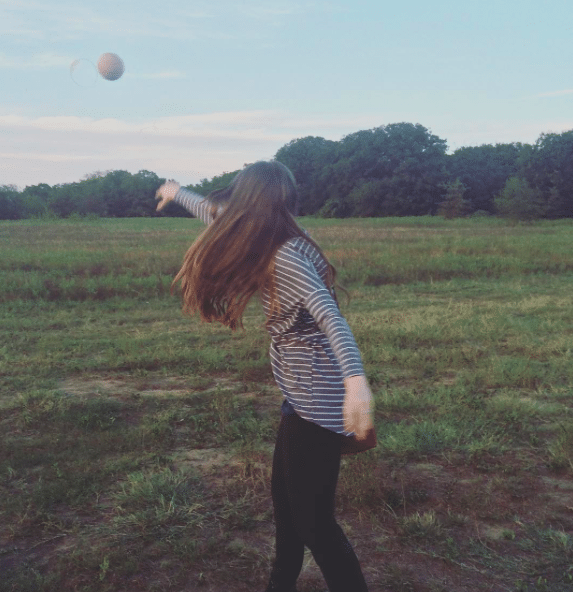 With one week out to our wedding, it was great to have time to step away from all of the stress of planning and preparation and have a date night with Daniel.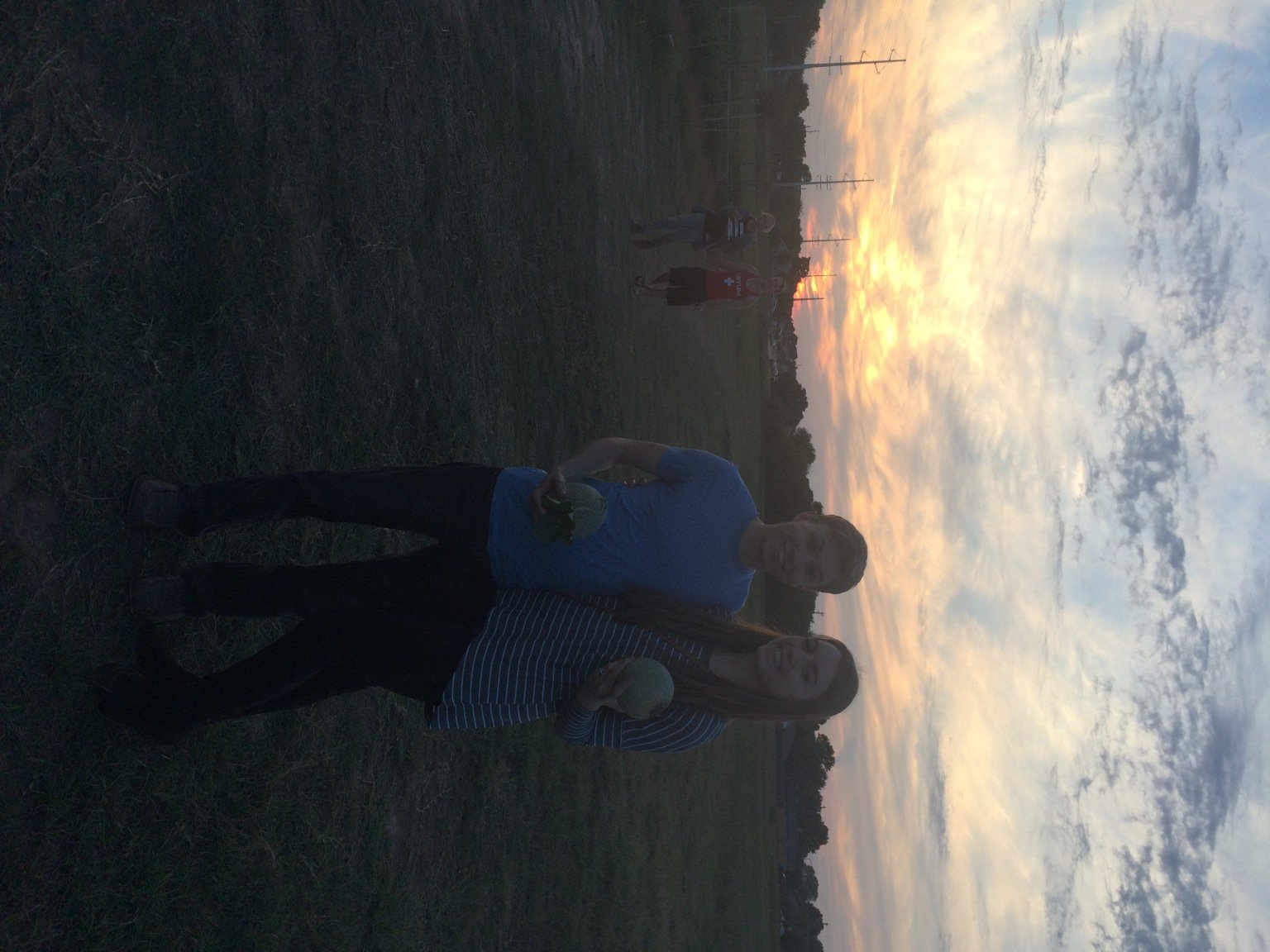 A big thanks to Johnson's Backyard Garden, Denton for always having delicious produce and hosting such a fun evening!
On that note, be sure to check out my guest post on Real Food Diets featuring a paleo acorn squash recipe made with squash that I got from JBG Denton. We've come full circle…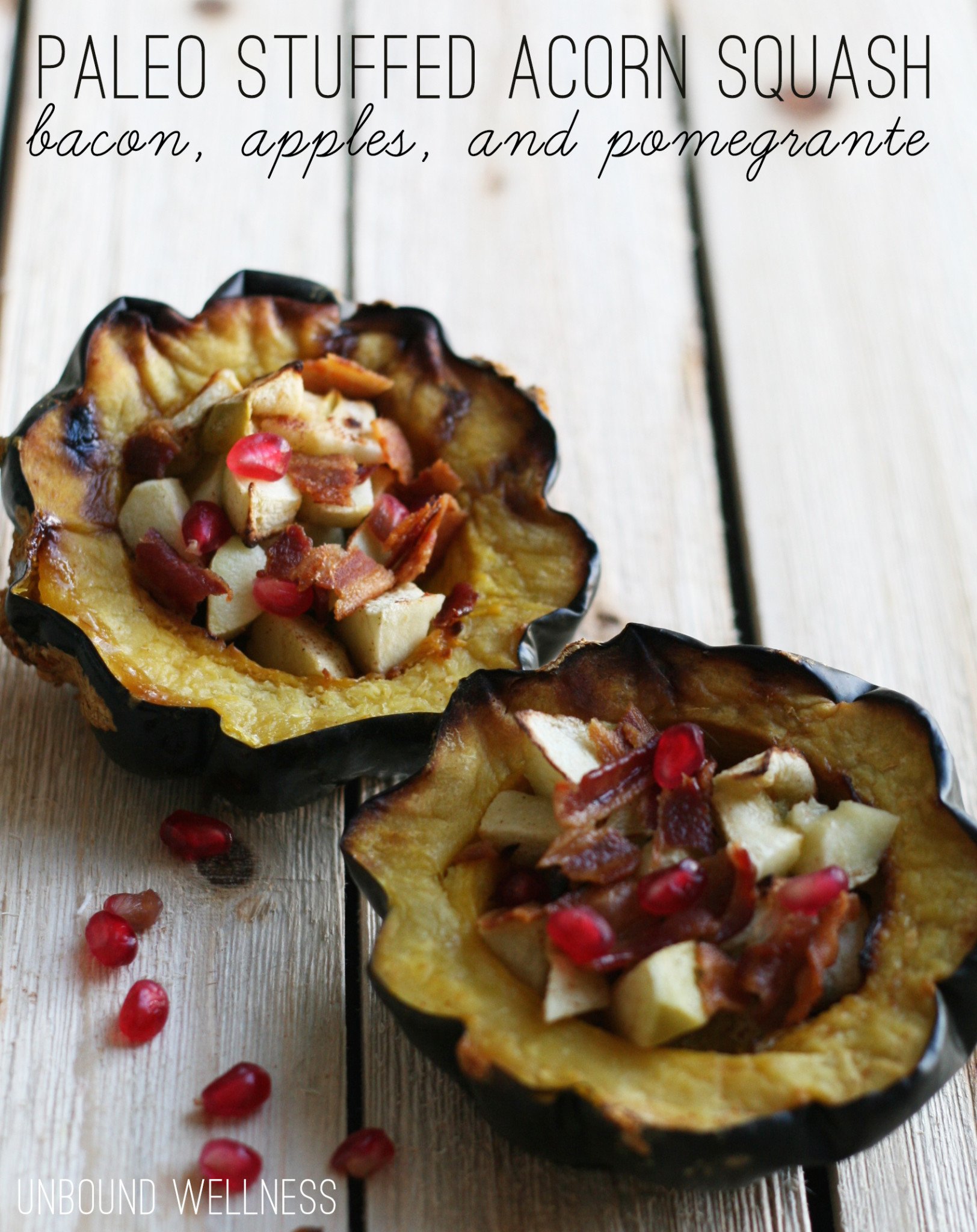 Have you ever volunteered on a farm or been on a farm tour?