Pumpkin Spice Bacon Wrapped Apples
I've said it before and I've said it again… I love pumpkin spice. It's just the ultimate seasonal thing, so I like to take advantage of it as much as I can. So what makes pumpkin spice even better than pairing it with a warm beverage like a latte? Pairing it with bacon. Yes, I said bacon. So, Pumpkin Spice Bacon Wrapped Apples are my food favorite right now. Note that not only are these paleo, but the spice is autoimmune protocol friendly as well.
Oddly enough, I've never really liked bacon. I know, I know, it's unheard of, but I just don't like greasy food as it reminds of fast food. However, just a couple of weeks ago I started craving crispy bacon like no other. I literally had a dream about going to the store to go get bacon. I made the connect this past week when reading Nourishing Traditions for my schooling to become a Nutritional Therapy practitioner when Sally Fallon reminded me that bacon is a good source of choline, a vitamin that's essential to our nervous system and brain health. Basically, my brain wanted bacon on multiple levels. So, I satisfied it.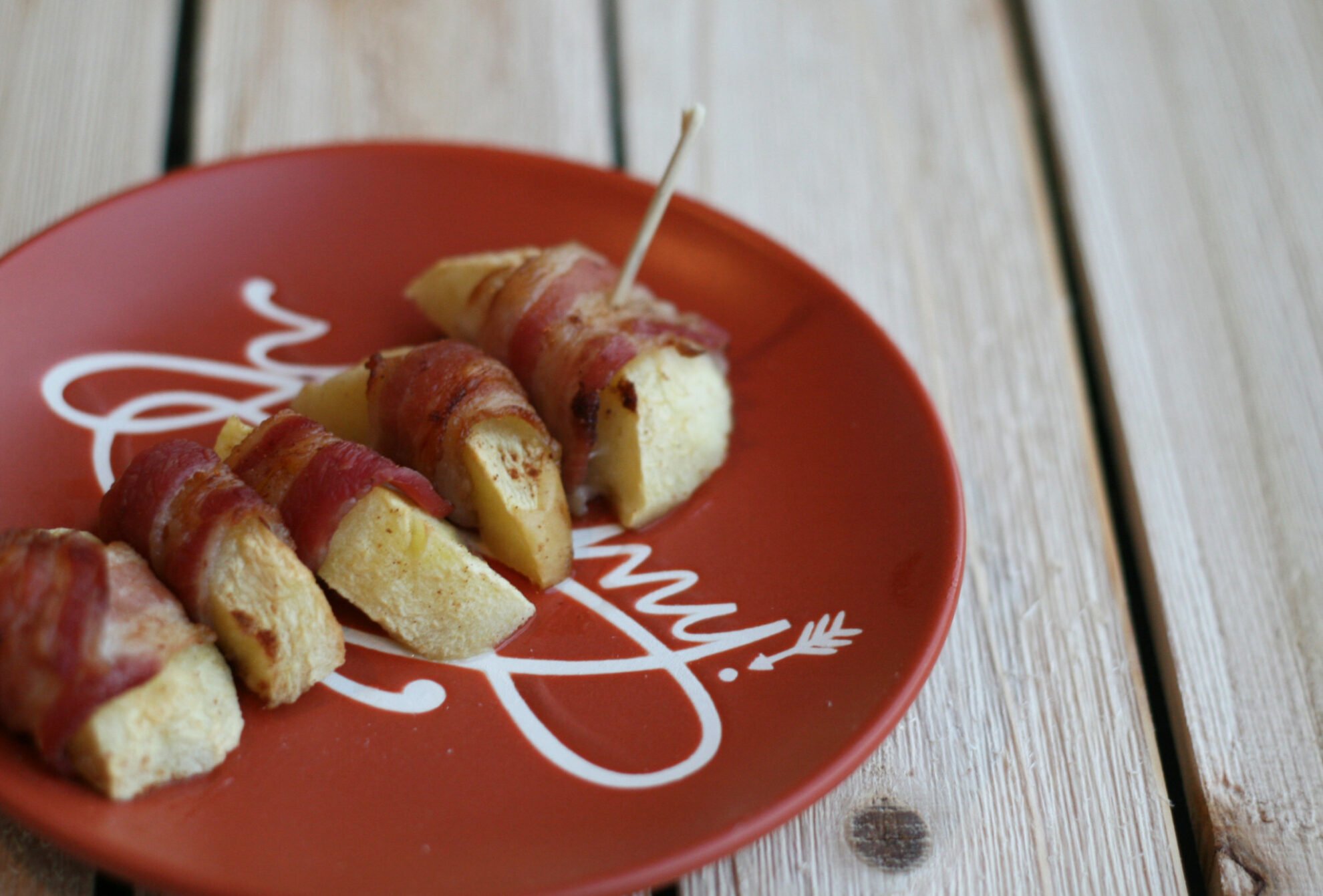 I've seen bacon wrapped apples before, and I've made cinnamon baked apples a dozen times. Why not marry all of the flavors and take it the extra mile with pumpkin spice?
Print
Pumpkin Spice Bacon Wrapped Apples
---
Author:
Total Time: 40 minutes
5–6 slices of bacon (pastured source preferred)
3 granny smith apples (gala apples work well too)
1/2 tsp cinnamon
1/8 tsp mace
1/8 tsp ground clove
1/8 tsp ginger
---
Instructions
Preheat the oven to 375 F
Make the spice blend in a small bowl and set aside
Peel and slice the apples into about 8 pieces each (give or take depending on size of apples)
Lay the apples onto a baking sheet
Lightly sprinkle the spice blend onto the apples and turn to make sure they're coated, and save a bit of the blend for later
Take the bacon slices and start wrapping the apple slices. Depending on how thick the bacon is, you can slice it down the middle. Wrap the apple slices all the way around.
Sprinkle the last bit of spice on the bacon wrapped apples
Place in the oven and bake for 15 minutes
Remove from oven, turn with tongs, and bake for another 15 minutes or until apples are soft and bacon is cooked and moderately crispy
Prep Time: 10
Cook Time: 30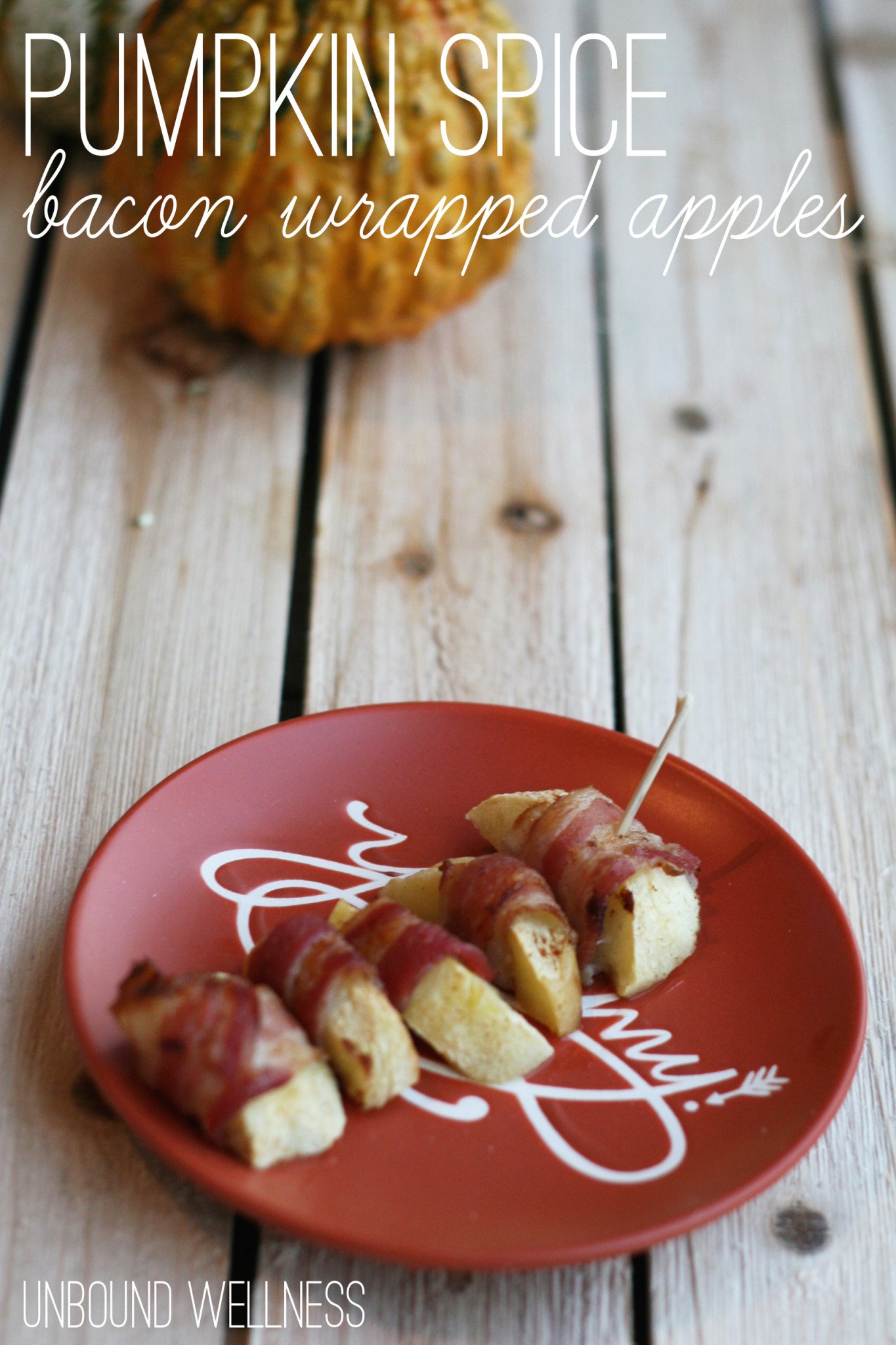 I already see myself serving these at Thanksgiving, and bringing them as a fun finger food to other fall gatherings! My husband and I loved pairing these with a sunday dinner of acorn squash and sausage.
How do you like you bacon? Crispy? Bendy? Wrapped around pumpkin spice apples?