Paleo Cranberry Bliss Bars (AIP, Starbucks Copycat)
These paleo cranberry bliss bars are a delicious Starbucks copycat! They're gluten-free, AIP, and free of refined sugar.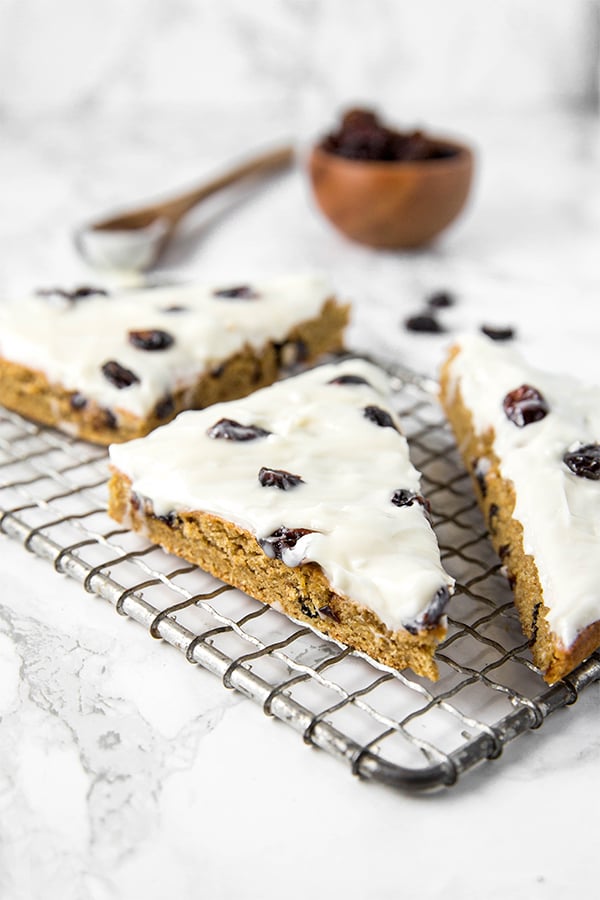 When I decided that I was doing #UWCranberryWeek this year with a whole week of new cranberry recipes on the blog, I knew that I had to do a cranberry bliss bar! Never had a cranberry bliss bar before? They're these delicious little seasonal bars that have a base similar to shortbread with a yummy frosting… and cranberries of course. Needless to say, they don't exactly scream healthy. They're loaded with refined sugar, white flour, and more. Not this version! Now, these are still a treat and not a health food, but these Paleo Cranberry Bliss Bars are a far cry from the conventional!
These paleo cranberry bliss bars are perfect for bringing to a holiday gathering and sharing with friends! I made sure we shared these when I first made them and they were loved by everyone of all different types of diets! I mean… who wouldn't still love these?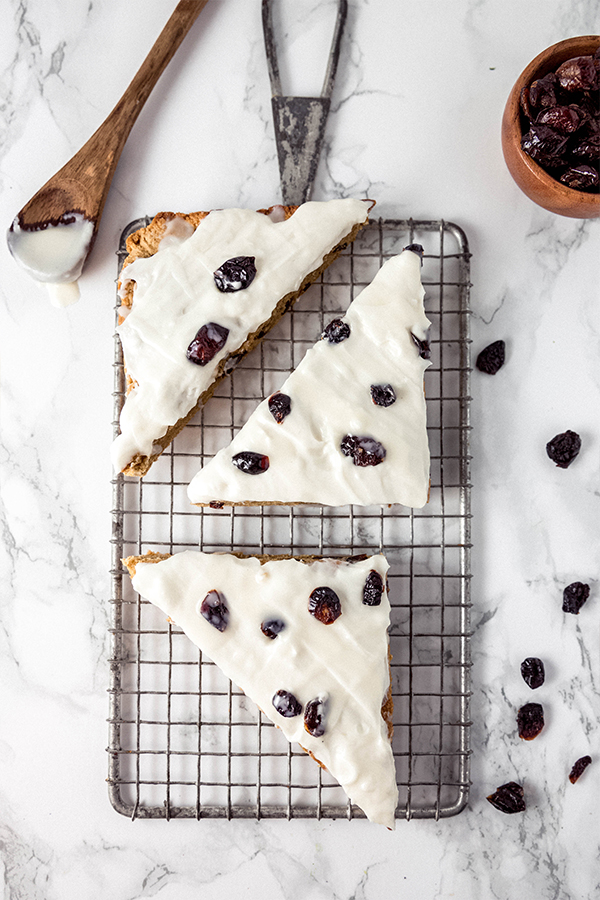 The Ingredients You Need For The Paleo Cranberry Bliss Bars
Tigernut flour, tapioca starch, and coconut flour
This is the flour combination that I've found works best for these bars. I can't recommend any substitutions as I haven't tried them myself.
Coconut sugar
You only need 1/4 cup of coconut sugar for these whole bars.
Dried cranberries
Gotta have the dried cranberries! Make sure to get cranberries without any added sugar or oils like these!
Palm shortening, coconut cream, and honey
This is the mixture that makes the icing. You can use other types of icing that you tolerate like the Simple Mills icing if you're willing to have the real sugar.
If you like this recipe, check these out…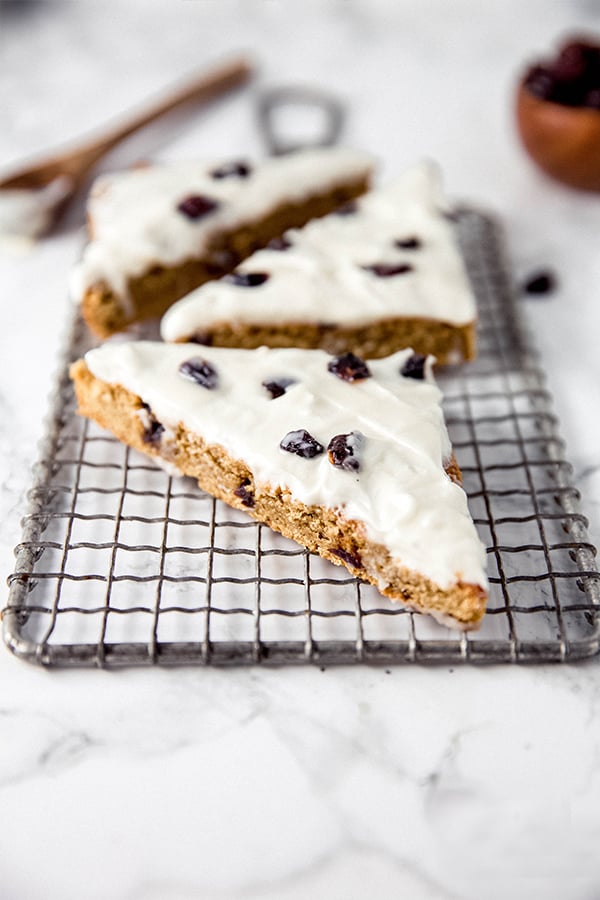 Print
Paleo Cranberry Bliss Bars (AIP, Starbucks Copycat)
---
For the frosting
3/4 cup palm shortening
1/4 cup coconut cream
2 tbsp honey
For the bars
1 1/2 cup tigernut flour
1/4 cup tapioca starch
2 tbsp coconut flour
1/4 cup coconut sugar
1/8 tsp baking soda
1/2 tsp cinnamon
1/3 cup coconut oil
1/4 tsp vanilla extract
1/4 cup dried cranberry (plus 2 tbsp for topping)
For the gelatin egg
1/2 cup water
2 tbsp gelatin
---
Instructions
For the frosting
Combine the ingredients in a bowl and whisk together until fluffy and combined. Set aside in a cool place.
For the bars
Preheat the oven to 350 F and line an 8×8″ baking pan with parchment paper lightly greased with coconut oil.
Combine the tigernut flour, tapioca starch, coconut sugar, baking soda, and cinnamon in a large mixing bowl until well incorporated.
Stir in the coconut oil and vanilla extract.
For the gelatin egg (sub 2 regular eggs if tolerated) add the water to a small sauce pot and slowly pour over the 1 tbsp gelatin. You don't want any clumps, so lightly mix if needed. Allow the mixture to rest and bloom over 2-3 minutes. Place the pot on the stove and turn in on low heat. Slowly melt the gelatin and remove from heat. Vigorously whisk the gelatin egg until it becomes frothy. Add the gelatin egg to the mixture immediately and mix to combine.
Fold in the dried cranberries into the dough until evenly dispersed.
Add the dough to the baking pan and evenly flatten. Bake in the preheated oven for 25 minutes, or until the base is fully cooked.
Remove the base of the bars by carefully transferring the parchment paper to a cooling rack. Allow the bars to cool to touch.
Top the bars with frosting and the remainder of the dried cranberries.
Slice the bars into triangles by slicing the sheet into four squares, and slicing each square diagonally.
Notes
All nutritional facts are estimations and will vary.
Nutrition
Serving Size: 1 bar
Calories: 560
Fat: 36.9g
Carbohydrates: 39.2g
Fiber: 2g
Protein: 5.4g