Sparkling Cranberry Mocktail (Paleo, AIP, Non-Alcoholic)
This sparkling cranberry mocktail is a non-alcoholic seasonal drink that everyone will love! It's paleo, AIP, and kid-friendly.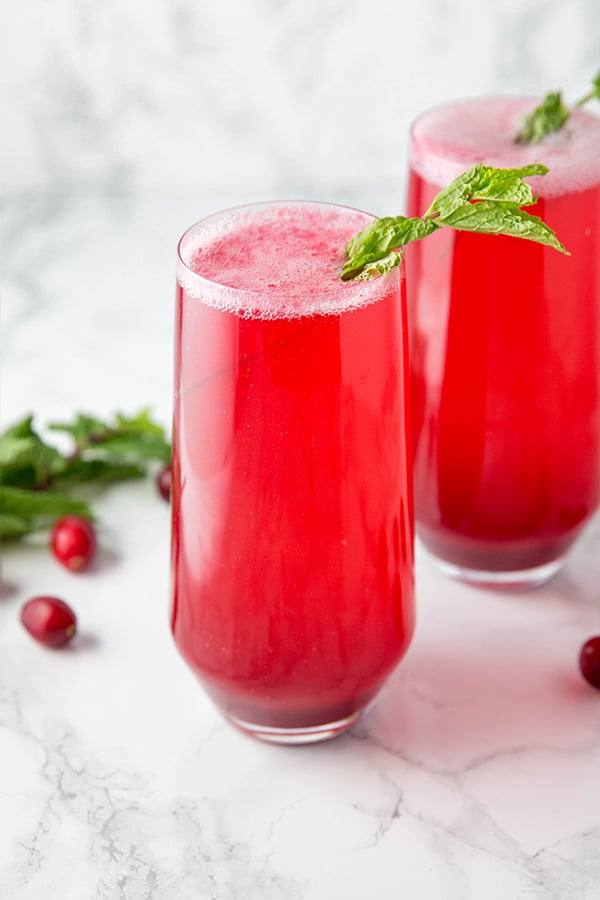 Mocktails are underrated. If you're abstaining from alcohol, or can't drink for health reasons mocktails are just so much more fun than just drinking water! I mean, we've come a long way with all of the great sparkling water options on the market that are incredibly tasty and convenient, but making your own really gives you a lot of control and impresses your party guests to boot!
This sparkling cranberry mocktail is perfect for the holidays season. It's festive, delicious, and is really quite simple and hands off to make. You can scale the recipe up or down depending on how many party guests you have, and both kids and adults will like it! I loved having a fun, fancy drink as a kid and this is perfect for that.
But let's be real… if you can tolerate a bit of alcohol and want to add a little shot of vodka or something like that to this drink, it will totally work!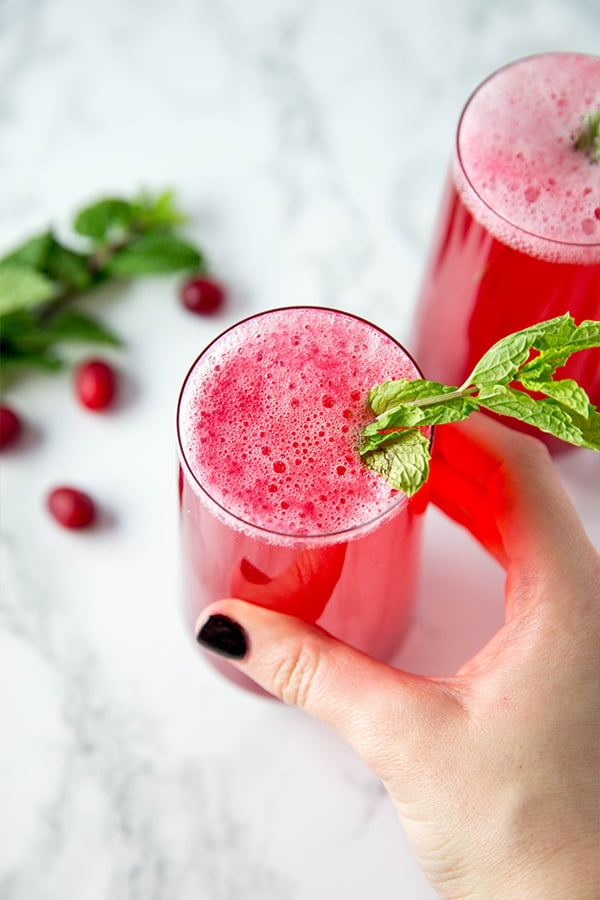 The Ingredients You'll Need
Fresh cranberries
You can likely use frozen cranberries as well but be sure to adjust the liquid as needed.
Fresh mint
The flavor is subtle but it really adds some nice flavor.
Honey
Technically, you can use another sweetener or just leave it out all altogether.
Fresh Lime
Just a little bit of lime adds some nice acid and flavor to the drink.
Sparkling water
Any unflavored sparkling water you have will work!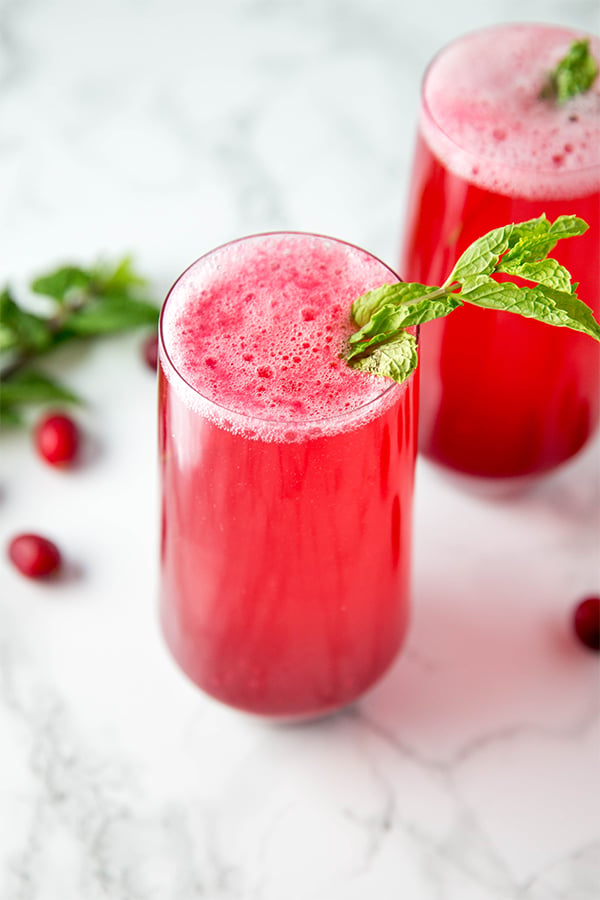 Print
Sparkling Cranberry Mocktail
---
Author:
Total Time: 25 minutes
Yield: 2 servings 1x
2 cups fresh cranberry
2 tbsp fresh mint
1 tbsp honey
1 cup fresh water
Juice of half a lime
14–16 oz of sparkling water
---
Instructions
Using a medium-sized sauce pot, combine the cranberries, mint, honey, and 1 cup of fresh water. Stir to combine and increase the heat to a low simmer. Stir often for 10-12 minutes until the cranberries all pop and the mixture reduces. Allow cooling for 10-15 minutes until the mixture is cooled to the touch.
Use a nut milk bag or cheesecloth to strain the cranberry mixture. You should have about 1/2 cup.
Divide the mixture between two glasses and add the lime juice and sparkling water to each glass.
Mix well and add fresh mint to serve if desired. Serve immediately.
Notes
All nutritional facts are estimations and will vary.
Prep Time: 5
Cook Time: 20
Nutrition
Serving Size: 1 serving
Calories: 82
Fat: 0.2g
Carbohydrates: 21.7g
Fiber: 3.8g
Protein: 0.6g