Socca (Easy Chickpea Flatbread)
This chickpea flatbread is an easy traditional recipe, called Socca. It's gluten-free, grain-free, egg-free and is made with extremely minimal ingredients.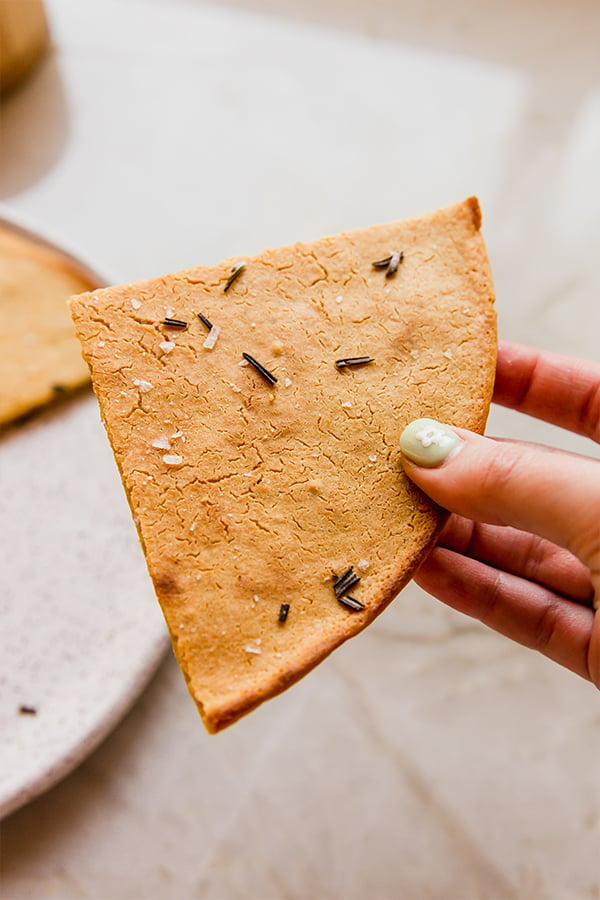 What is Socca?
Socca is a traditional recipe in the South of France and neighboring regions of Italy. It's a rustic, chickpea flatbread made with very simple ingredients and a simple method.
If you're grain-free, egg-free, and love an easy recipe, this one is for you! It's perfect for appetizers or sides with Italian or French dishes.
Why you'll love this Socca
It's just a few ingredients. This socca tastes delicious, but takes just a few ingredients to make.
It's so versatile! Eat it as an appetizer, a side, or a snack. It can also be mixed up with different dips!
The Ingredients for Socca
Chickpea Flour.
Salt and Black Pepper.
Water.
Olive Oil.
Fresh Rosemary. This tops the socca after baking to add flavor!
How to make Socca (Chickpea Flatbread)
Step One. Combine the ingredients and mix.
Step Two. Cover the bowl and allow to sit for an hour.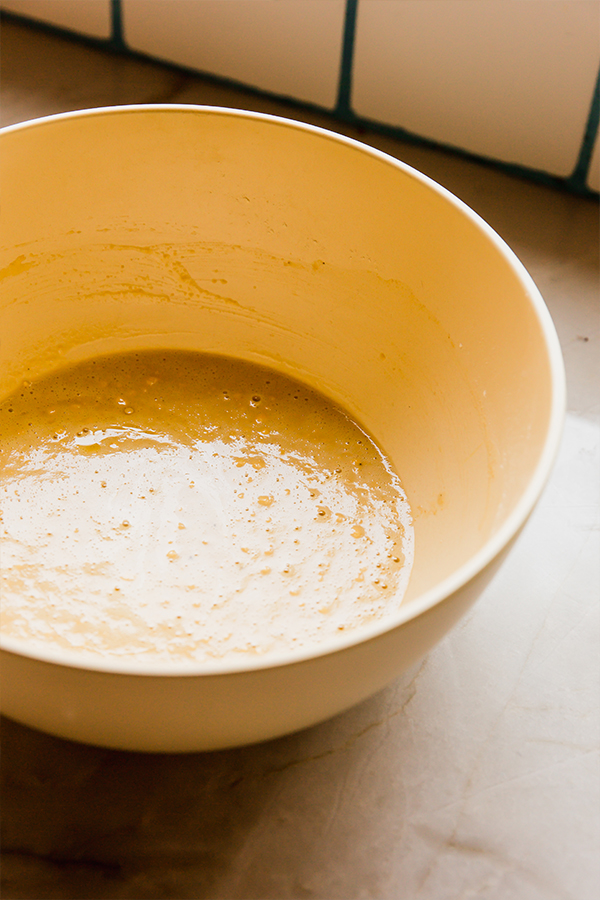 Step Three. Preheat the oven and heat the cast iron pan.
Step Four. Pour the chickpea batter into a heated pan and bake.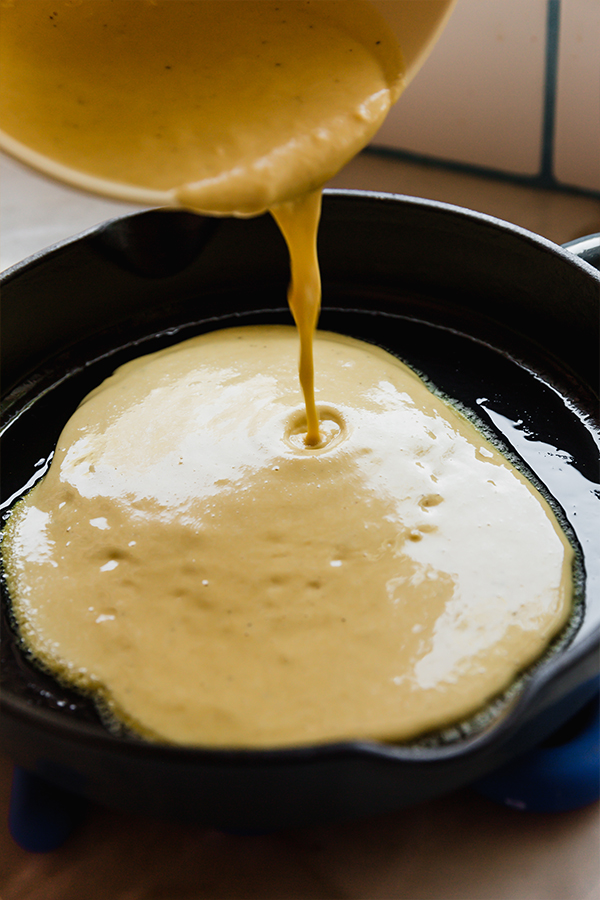 Step Five. Remove from oven and top with fresh rosemary and salt.
Step Six. Slice and enjoy with dip of choice!
Tips & Tricks
Serve it with a dip! See below for suggested dip options!
Get the socca nice and crispy. It's best when there's a good crisp on top. Keep an eye on the oven to make sure you get a crisp.
How to eat and serve Socca
This socca is best fresh out of the oven! You'll want to eat it hot/ warm and serve it with a dip like…
Olive oil and balsamic
Olive tapenade
Pesto
etc!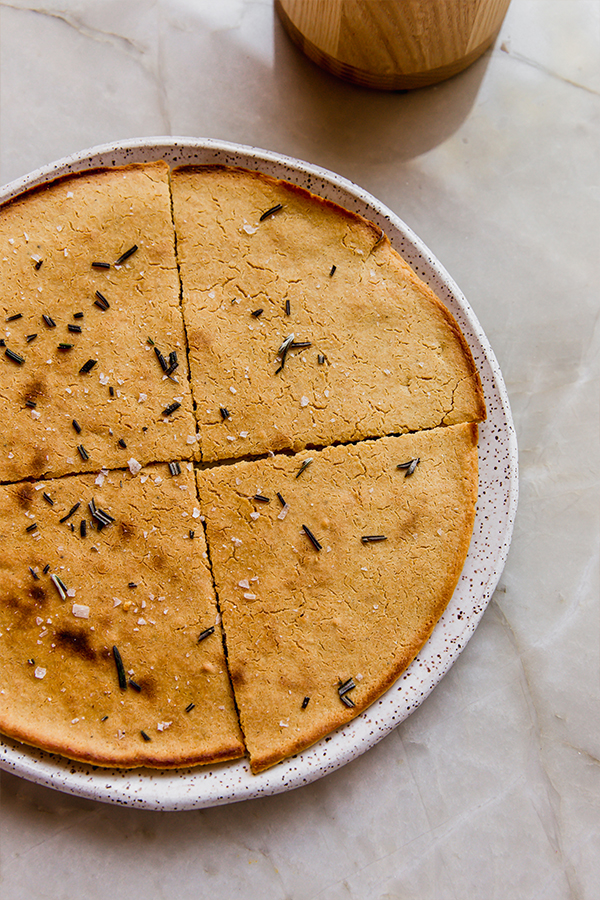 You'll also like…
Print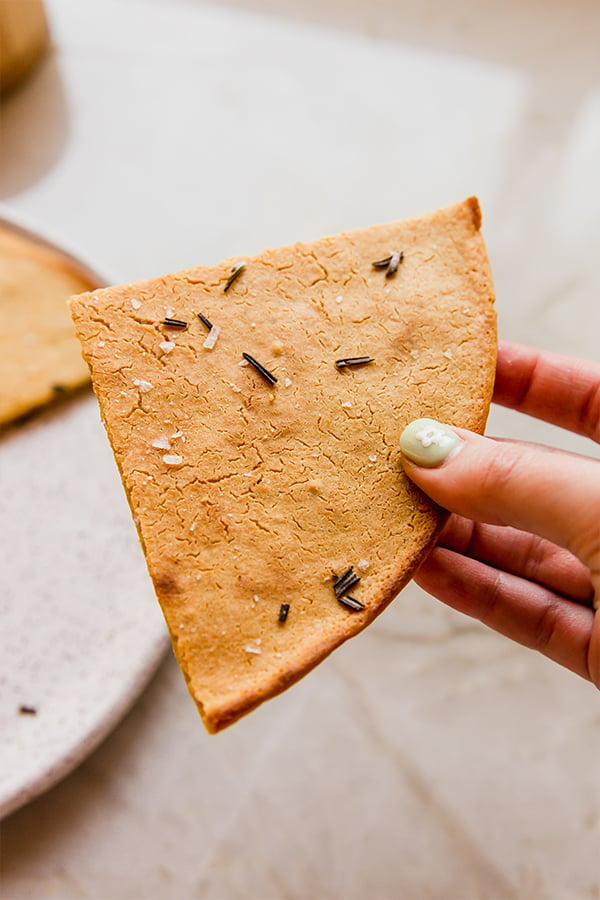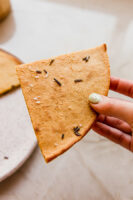 Socca (Easy Chickpea Flatbread)
---
Author:
Total Time: 75 mins
Yield: 4 servings 1x
Diet: Gluten Free
1 cup chickpea flour
1/2 tsp salt
1/4 tsp black pepper
1 cup water
1 1/2 tbsp olive oil (plus extra for greasing the pan)
Fresh rosemary
---
Instructions
Using a large bowl, whisk the chickpea flour, salt and pepper together. Pour in the water, and olive oil and stir to combine. Cover the bowl with a clean dish towel and allow to sit at room temperature for an hour.
Preheat the oven to 450 F. Transfer a 10″ cast iron pan to the oven and allow to heat for 10 minutes.
Carefully remove the pan from the oven and grease it with about 1 tbsp of olive oil. Add the chickpea batter into the hot pan. Transfer to the oven and bake for 15-17 minutes. Turn the oven on broil and broil for another 2 minutes to crisp.
Remove from the oven and allow to cool for 5-10 minutes before transferring to a cutting board.
Top with fresh rosemary and salt to taste. Slice into 4 pieces and serve warm with a dip if desired!
Notes
All nutrition facts are estimated and will vary.
Prep Time: 60 mins
Cook Time: 15 mins
Cuisine: Global
Nutrition
Serving Size: 1 serving
Calories: 134
Fat: 6.8g
Carbohydrates: 13.4g
Fiber: 2.5g
Protein: 5.2g