Paleo & AIP Irish Soda Bread
This post contains affiliate links.
This paleo Irish Soda bread is perfect for St. Patricks Day! It's made without grains, dairy, nuts, and can also be made egg free.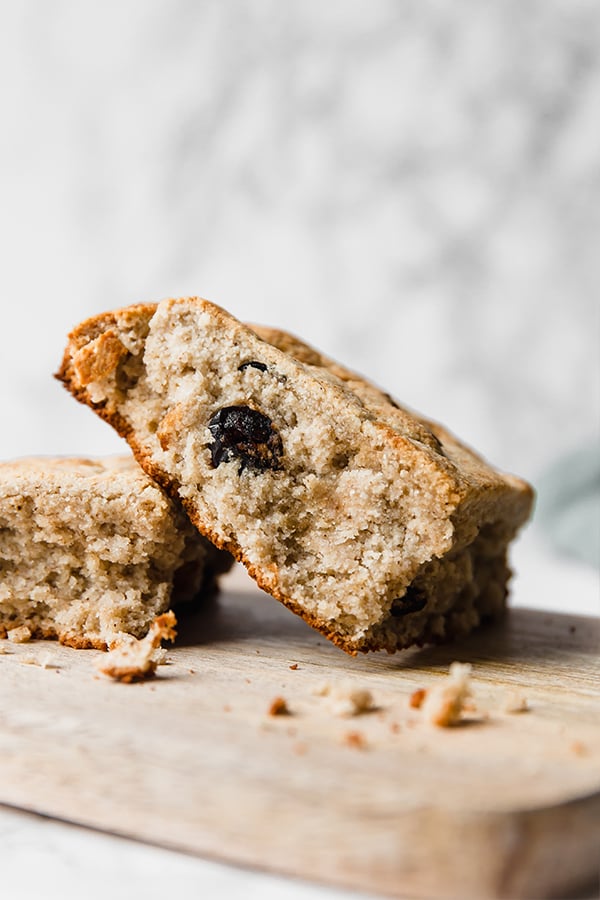 I'm not Irish myself, but I grew up on Long Island where St. Patricks Day was always a huge celebration! I loved going to the parade every year and looked forward to everything that St. Patricks Day had to offer. The bagel shop near my house would literally serve green bagels for the holiday, and my family was all about it. I had plenty of those, but I never had Irish Soda bread! I was seriously missing out.
I did a lot of research about what goes in a traditional Irish Soda Bread, and decided to make it paleo & AIP! It feels like a serious treat to bake a big loaf of bread that's AIP friendly. While it feels more like a dessert than a loaf of sandwich bread, I'm not complaining.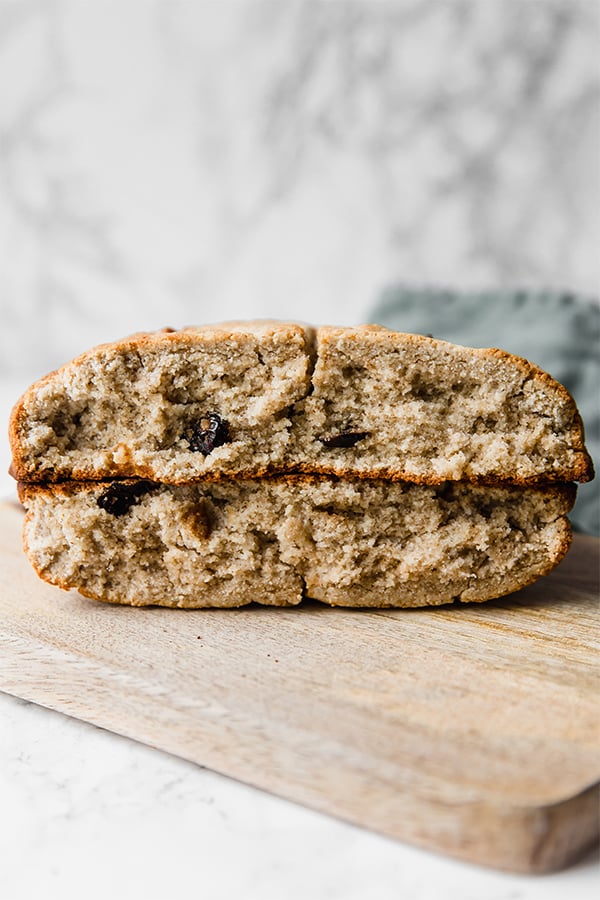 The Ingredient's You'll Need
Tigernut flour, coconut flour, and arrowroot starch
I found this made a nice soft of crumbly and crispy texture for the bread. I have not tried other flours like cassava, but tapioca can likely be used in place of arrowroot. The coconut flour helps absorb the moisture from the milk, so I wouldn't swap that out.
Coconut milk and apple cider vinegar
Traditionally, this recipe has buttermilk, so this creates that same flavor!
Palm shortening
I find palm shortening makes a better cakey texture than coconut oil in recipes like this. I haven't tried to swap it out in this recipe. 
Egg (or gelatin egg for AIP)
This recipe is made with a gelatin egg to make it AIP and egg free, but a regular egg would work too.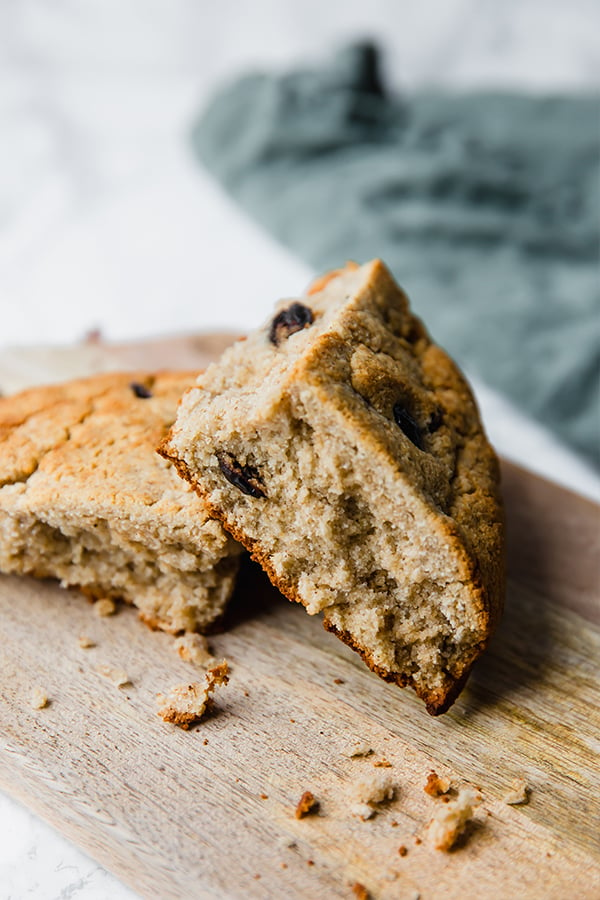 If you like this recipe, check these out…
Print
Paleo Irish Soda Bread
---
Author:
Total Time: 55 minutes
Yield: 4-6 servings 1x
---
Instructions
Preheat the oven to 350 F and line a baking sheet with parchment paper.
Mix the coconut milk with the apple cider vinegar and set aside.
Combine the dry ingredients in a large mixing bowl.
Cut in the palm shortening and combine well.
Mix in the honey and coconut milk mixture and stir well to start to form a dough.
Mix in the egg, or prepare the gelatin egg and mix in the gelatin egg. See notes.
Fold in the raisins until evenly incorporated in the dough.
Place the dough onto the baking sheet and form into a round loaf. Use a knife to score a cross shape in the bread. Bake in the preheated oven for 23-25 minutes or until the dough turns a light golden brown.
Carefully transfer to a cooling rack and allow to cool completely for 20 minutes or so before enjoying
Notes
For the gelatin egg substitute – Add 1/4 cup water to a small sauce pot and slowly sprinkle in 1 tbsp of gelatin. Use a fork to gently mix in any clumps. Set aside and allow the mixture to harden for 2-3 minutes. Place the pot on the stove and turn the heat on low heat. Slowly melt the gelatin over 1-2 minutes. Immediately remove from heat once the gelatin has melted and the mixture has returned to liquid. Vigorously whisk the liquid until it becomes frothy. Pour it into the breadstick mixture immediately to swap for an egg.
Prep Time: 30
Cook Time: 25
Category: bread
Method: baked
Cuisine: Irish
Nutrition
Serving Size: 1 serving
Calories: 328
Fat: 20.7g
Carbohydrates: 30.3g
Fiber: 11g
Protein: 7.8g