Paleo Shamrock Shake Smoothie (AIP, Dairy Free)
It ain't St. Patrick's Day unless everything is green! Green shirts, green foods, green treats, and more. When I was growing up in New York, my mom once brought home green bagels from the deli.. yes.. green bagels. I don't even want to think about what was in there. And of course we can't forget the Shamrock Shake! Everyones St. Patrick's day fast food favorite. So why not make a real food version with a Paleo Shamrock Shake Smoothie??
This smoothie is AIP, totally dairy free, and so tasty! It's creamy, just the right amount of minty, and made with only fruit and vegetables… no added sweetener. My husband had already eaten lunch when I offered to share this smoothie with him. At first he said he was full, but after he tasted it, it was gone in a matter of minutes!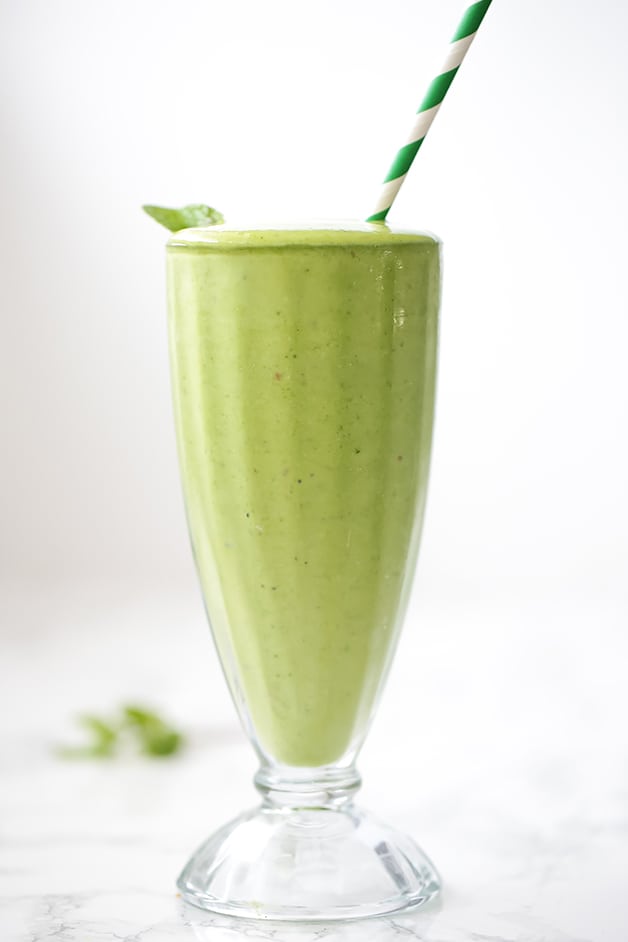 The Ingredients You'll Need For the Shamrock Shake Smoothie
Frozen banana
This makes the smoothie super creamy! No, it's not the lowest sugar fruit, but this is more of a treat smoothie.
Frozen peaches
These help balance the banana flavor.
Spinach
Spinach blends really nicely in this smoothie and much less harsh than kale.
Mint
Fresh mint is key!
Dairy free milk
Coconut milk is what I used, but you can also use almond if you tolerate it, or even just water.
Coconut butter
Not only does it make the smoothie more creamy, but it adds healthy fats to make it more satiating and help balance your blood sugar more .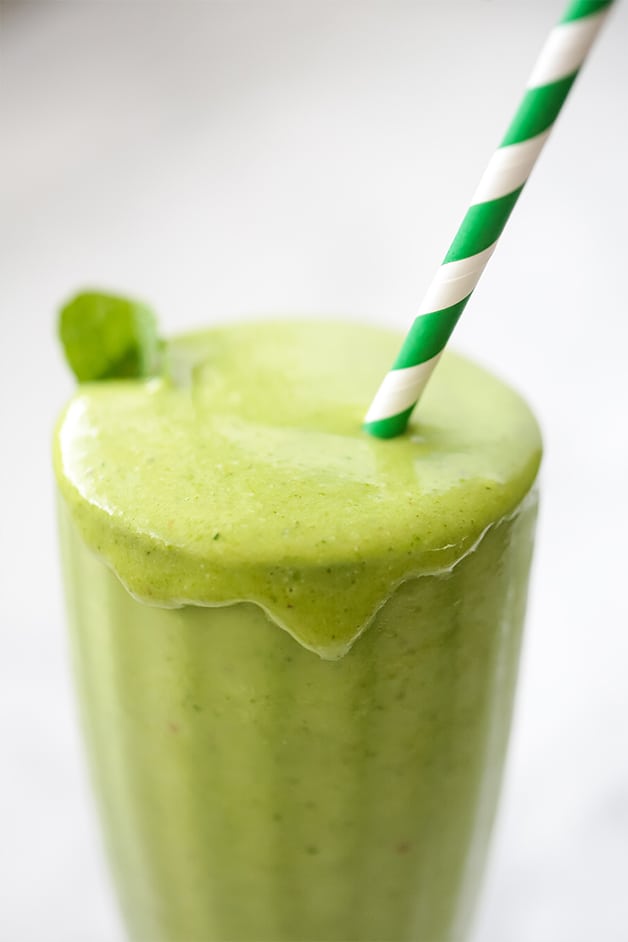 Print
Paleo Shamrock Shake Smoothie (AIP, Dairy Free)
---
Yield: 1 large smoothie (or 2 small) 1x
1 cup fresh spinach
2 tbsp fresh mint leaves
3/4 cup coconut milk (optional, 1/4 cup extra for a thinner smoothie)
1 1/4 cup frozen banana
1/2 cup frozen peach
1 tbsp coconut butter
Optional – 2 tbsp collagen peptides
---
Instructions
Using a high speed blender, blend the spinach and mint with the coconut milk to ensure they're fully incorporated
Add in the remainder of the ingredients and blend until creamy, adding 1/4 more of coconut milk if a thinner smoothie is desired.
Serve chilled and enjoy!
Notes
All nutritional information are estimations and will vary. Estimations do not include optional ingredients.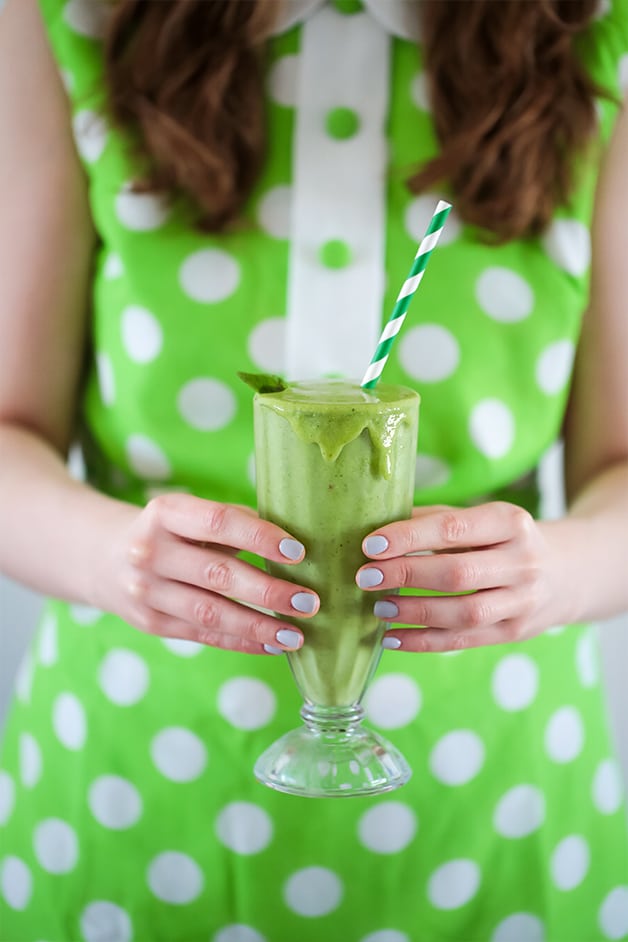 This smoothie gives me allll of the festive feels! So great for the holiday weekend, or when you're wanting some minty flare.
Enjoy, and be sure to tag me on social media if you make this!