Paris Trip & A Sweet Feast Food Photography Workshop Recap
I never thought I would really want to go to Paris. I loved the Parisian style and culture, but I honestly thought that it would be just another crazy hectic city. I far prefer chill suburbs and mountain retreats. But it only took a few hours in this breathtaking city for me to totally and completely fall in love with Paris!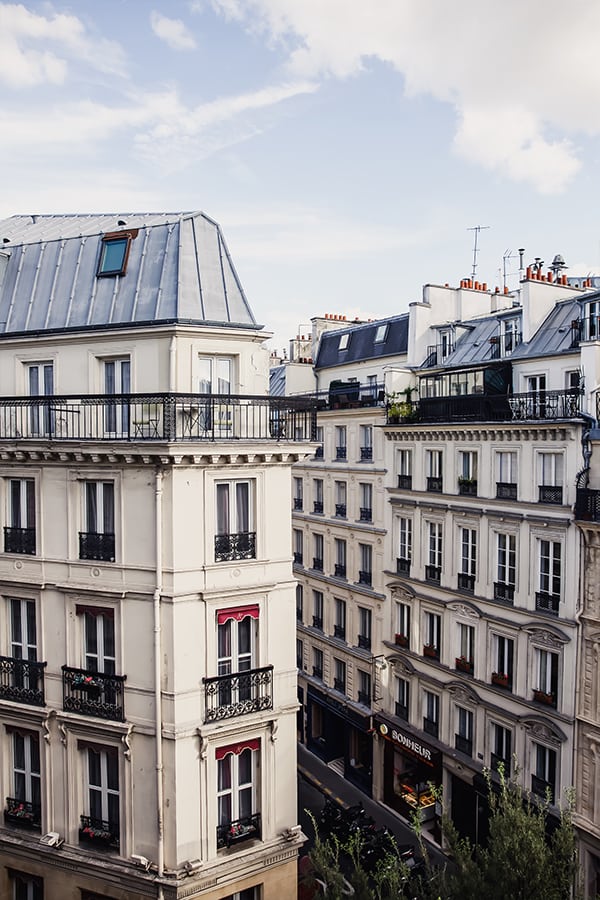 This trip started for me when I was writing down my goals for 2018. My husband I write down our goals annually (which I highly recommend doing if you don't currently) and attending a food photography workshop was at the top of my list. It's actually been on my list for about 3 years, and I've been saving for the chance for a while. The majority of my food photography skills were self-taught and I never got any hands-on experience. The problem was that there wasn't really a lot of in-person workshops scheduled in the US for 2018.
That's when I found the Sweet Feast Food Photography Workshop. It was taught by two amazing photographers, and the schedule sounded like a dream. Oh, and it was in Paris! I needed some convincing to take the leap to actually get on a plane to Paris. It was a huge commitment, both time-wise and financially. But at the end of the day, I realized that I'd much rather take a chance on a crazy fun trip and learning experience than regret not going years from now. So, off I went! Here's what I thought of the food photography workshop and the rest of my trip to Paris…
A Sweet Feast Food Photography Workshop Review
This workshop is taught by Olaiya Land who is a photographer, blogger and an amazing tour guide, and Yossy Arefi, who is also a photographer and blogger as well as an author. Yossy and Olaiya were incredible hosts, and the schedule for the workshop was the perfect mix of educational and fun.
During the workshop, we had time for lectures on things like camera settings, how to use a tripod, styling sessions, hands-on styling and photography sessions, and one on one feedback. On top of that, the hotel is also included in the rate, as well as meals out, and our hosts treated us to amazing home-cooked meals. We also had free time built into the schedule, as well as time for walking tours, and even food photography prop shopping!
I let Yossy and Olaiya know about my restrictions before arriving, and they were so accommodating. All of my meals were nightshade free, and all around outstanding. I did splurge here and there on foods like I usually wouldn't eat at home but can tolerate in moderation (like cheese… so much cheese) but overall I felt nourished and really enjoyed the meals.
Right now, they don't have any workshops on the calendar, but you can sign up here to be the first to know for 2019!
Overall, I learned so much at this workshop, but here are the top 4…
Top 4 things that I learned…
In-depth review of camera settings. This is something that I had a basic knowledge of, but apparently, I knew way less than I thought I did! We talked about camera settings, shooting in raw, adjusting focus points, and more.
How to shoot tethered on a tripod. This was a game changer for me. I always shoot handheld and though it's convenient, it can be a real pain when things don't turn out. Olaiya taught us how to shoot tethered on a tripod which was huge.
Don't be afraid of anything other than white dishes and black backgrounds!
Styling takes a long time, and you have to be incredibly intentional when you do it. Don't just throw food on the plate, but think about the whole scene of your shot.
Some of my photos from the workshop…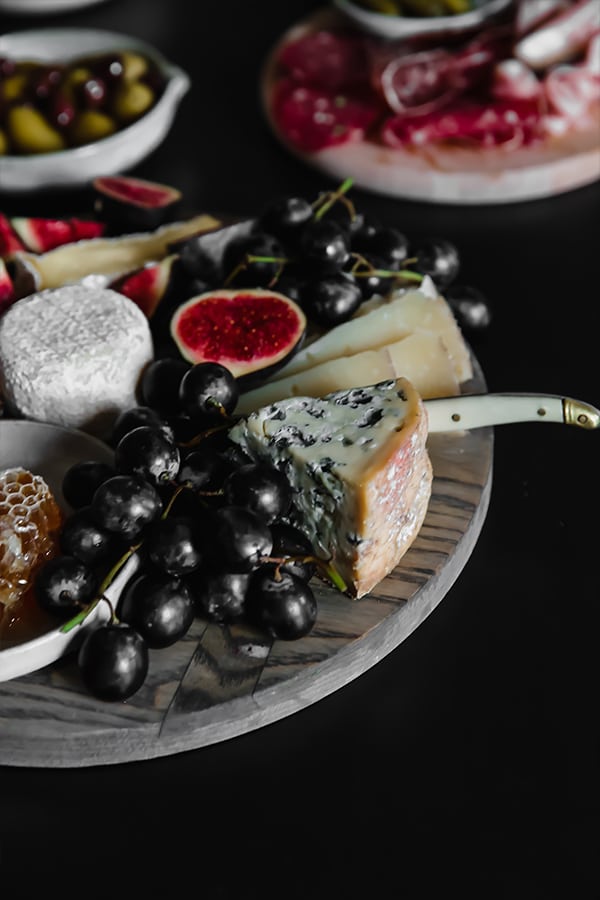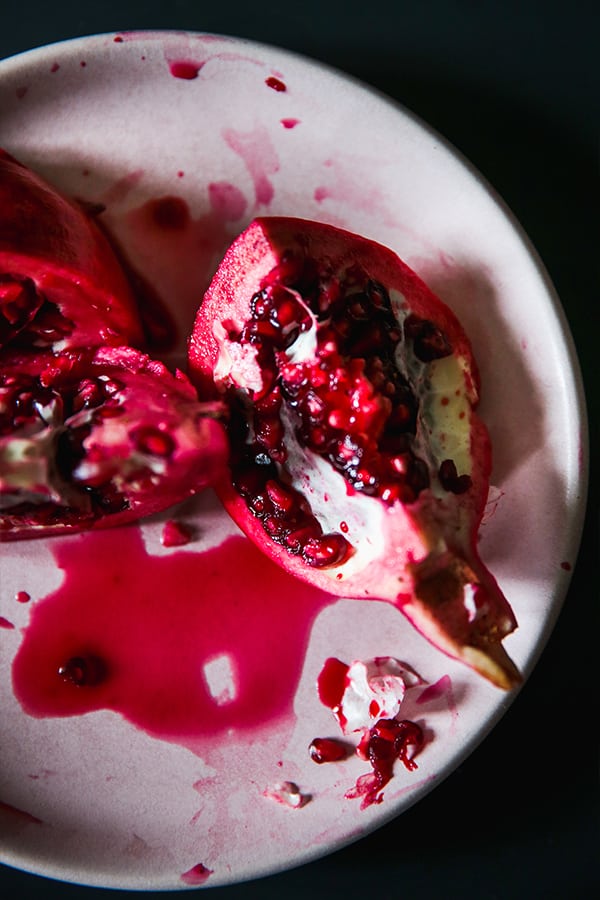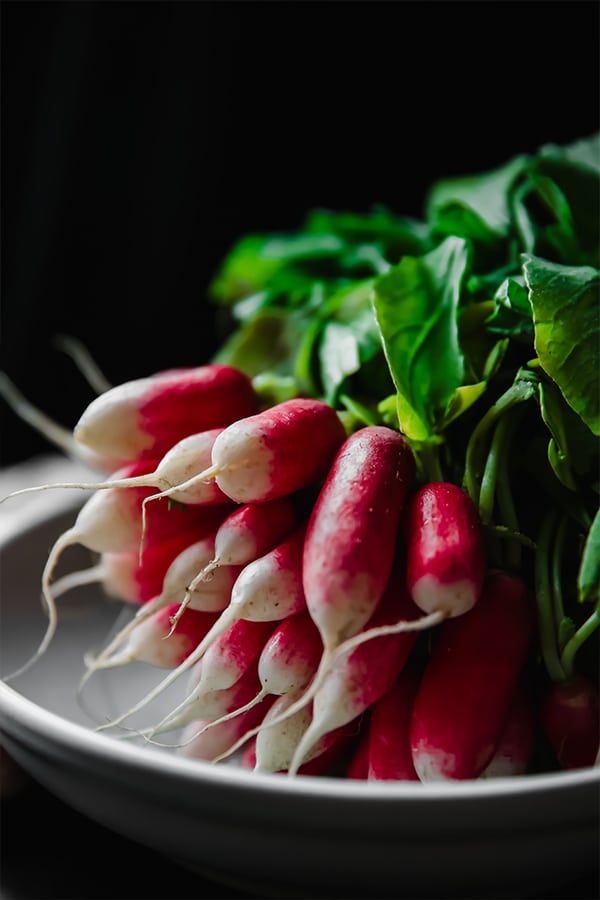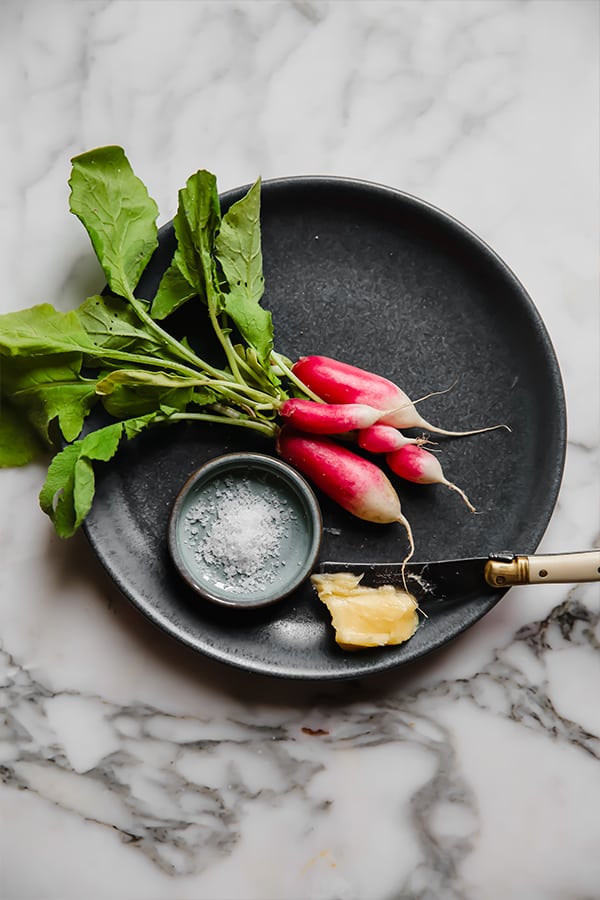 Paris Recap & Recommendations
Healthy restaurants
Noglu. A gluten-free restaurant! Not paleo, or AIP, but gluten-free. I'm sure you could make substitutions to make things paleo if you did some research ahead of time.
Wild and the moon. A gluten-free and plant-based cafe where you can get treats, juices, smoothies, and more.
La Cantine Merci. This is not a paleo/AIP restaurant, but it had amazing fresh options that could be modified. I had a cold salmon marinated in lemon with dill and chives on a bed of greens with grapefruit and basmati rice. No, the rice is not paleo but I've reintroduced white rice in moderation. You could simply ask for no rice.
Another option with eating in Paris is to just get an airbnb with a kitchen and cook for yourself! This is something I do 95% of the time when I travel. The only reason I didn't do it for this trip is that lodging was included in the rate of the workshop. The produce in Paris is absolutely incredible, and you easily make yourself allergen-friendly meals from what you buy at markets and grocery stores.
Crazy tasty treats
Amorino. This is a gelato shop that had fruit-based sorbet.
Laduree. They have the best macarons in the city! Macarons are made from almonds, not wheat flour. So yes, they have sugar and dairy, but I tolerate these things in moderation. If you have reintroductions and are looking to splurge, these are incredible.
Shopping
Merci. This is a 3 story concept store where La Cantine Merci is located. They sell housewares, linens, clothes, jewelry and more!
La Trésorerie. I got tons of cute dishes for photography here! They have a wide variety of options for great prices.
Sightseeing
There's nothing but amazing sights in Paris. The Eiffel tower, Notre dame, Arche de triomphe… see it all! Seriously it's all amazing. I think my favorite was walking down the Seine River to see the Eiffel Tower.
Photography experience
So, this is me getting extra but I decided to book a session with a photographer while in Paris! I use photos like this for social media to add more of myself to my blog, and I thought it would be a really fun opportunity and unique souvenir to do it in Paris. I had no idea who to hire, so I took to Airbnb to search their "experience" section. I've never used it before, and there were tons of photographers to choose from. After seeing his work and reading the rave reviews I decided to go with Jon.
Jon was an amazing photographer and took me to spots like the Louvre and other gardens and statues around Paris. It was such a fun experience, and I highly recommend working with Jon if you're in Paris! Here are a few of the photos…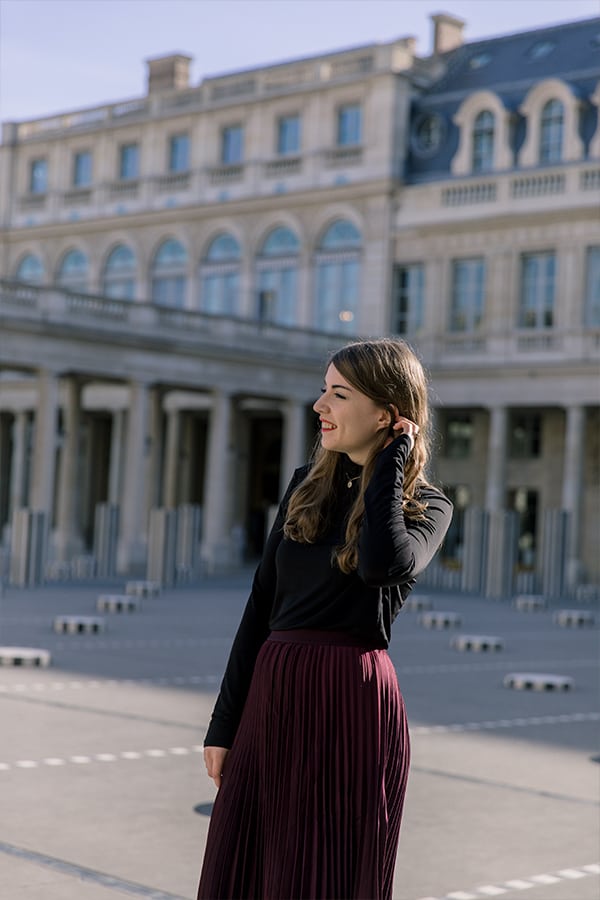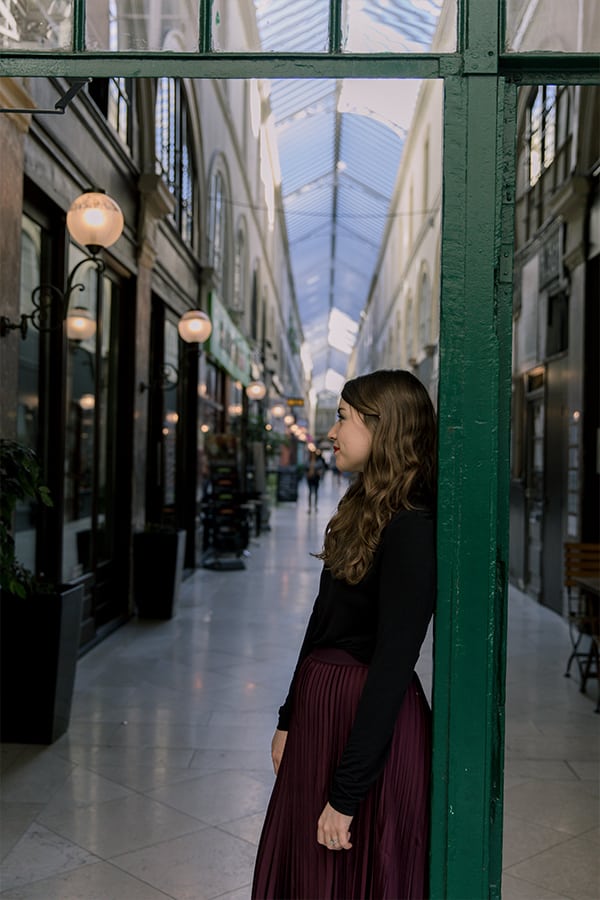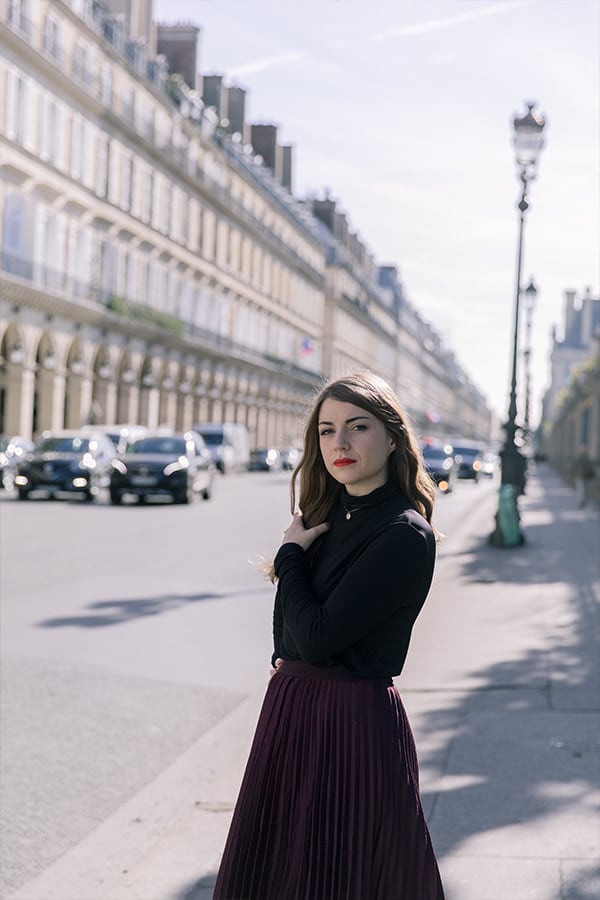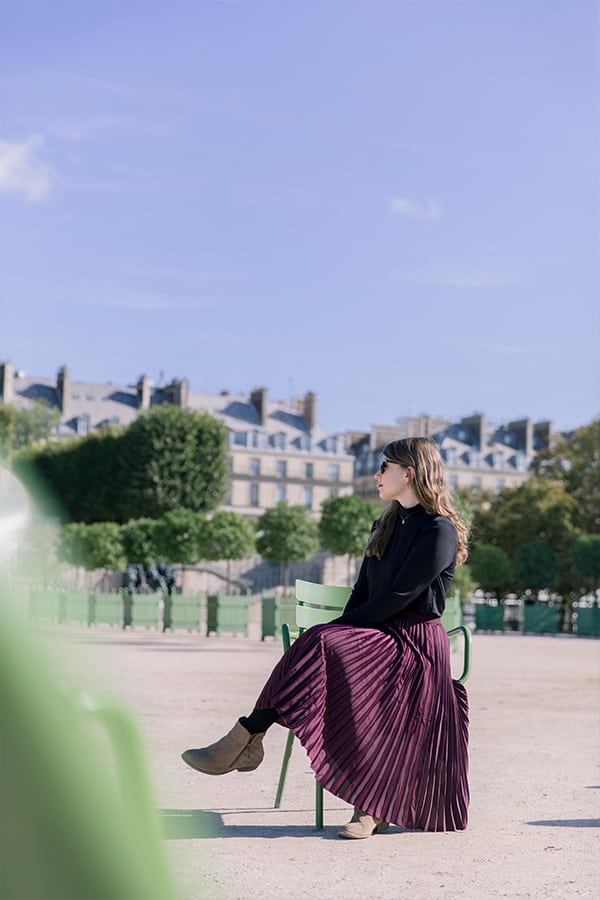 So, I think it goes without saying that I'm already planning a trip back to Paris with my husband 😉 If you have the opportunity to go, do it. Seriously… life is short. Go to Paris.