10 Paleo & AIP Ground Beef Recipes To Make For Dinner
This post contains affiliate links. 
These 10 Paleo & AIP Recipes made with ground beef are cheap, easy and convenient to make for dinner, or serve for leftovers!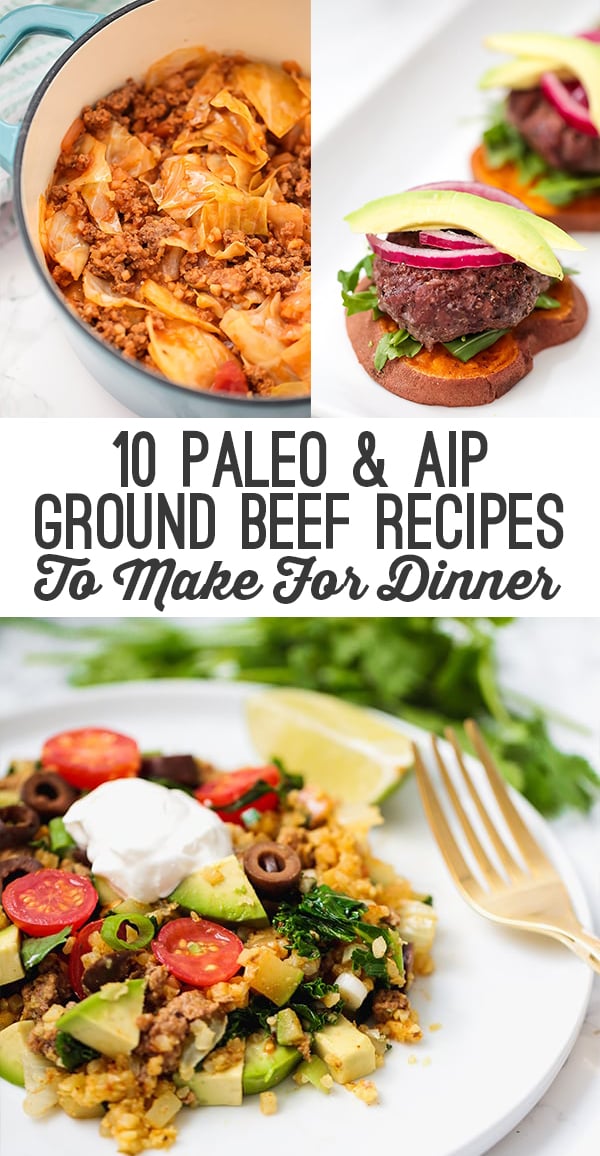 When I first started going paleo and AIP, I was incredibly nervous about my grocery bill. I never really ate much meat, to begin with, and I had no idea what my budget would even look like if I all of a sudden started buying fancy meats every week. It may seem like it'll break the bank, but it doesn't have to! You don't have to buy expensive cuts of meat for every single meal. That's where ground beef and these paleo ground beef recipes come in!
I love cooking with ground beef because it's relatively inexpensive, it's flavorful, and it keeps you full! I never go without a pound of ground beef in my freezer. Both my husband and I enjoy it, and it's incredibly versatile!
Some of my favorite sources to get ground beef are local sources at the Dallas Farmers Market, or from ButcherBox! I love my local sources, but I can't always make it out to the farmers market so that's where ButherBox comes in. ButcherBox delivers grass-fed, organic meat to your door once a month (or less if you want). They have amazing, delicious beef as well as chicken and pork. If you don't have a good meat source in your area, or you're just looking to offset some cost and try something new, ButerBox is a great option.

Right now, ButcherBox is offering 2 lbs of ground beef for free in every single one of your boxes if you sign up to try it by September 30th! This is the best, and highest value gift that I've seen them offer, so if you've been thinking about trying it, now is an amazing time!
Now, let's get onto the recipes…
10 Paleo & AIP Ground Beef Recipes to Make for Dinner
This one-pan taco skillet is so easy to make! Leave off the tomatoes and follow the modifications to make it AIP.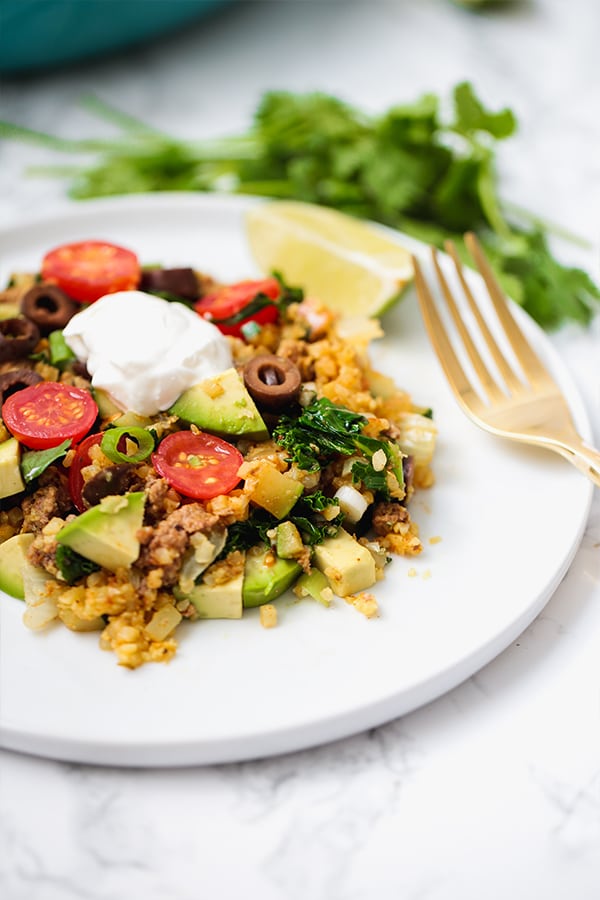 2. Instant Pot Chili
I love making this instant pot chili when I'm in a time crunch and want maximum flavor. Plus, it's nightshade free!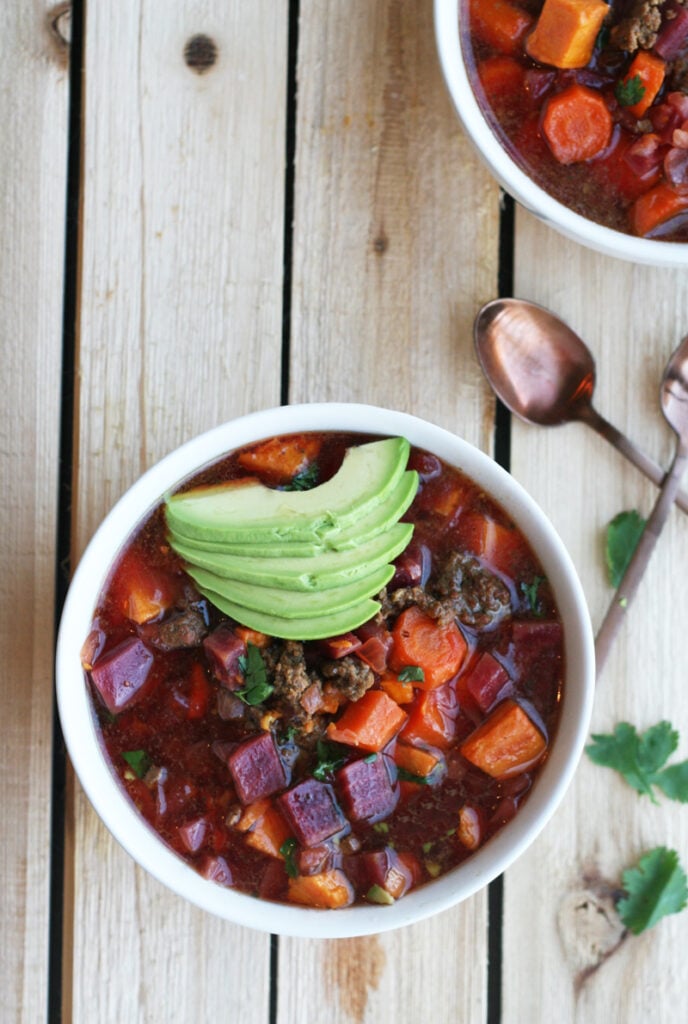 3. Sloppy Joe Skillet
This sloppy joe skillet is a real food spin on a comfort food classic.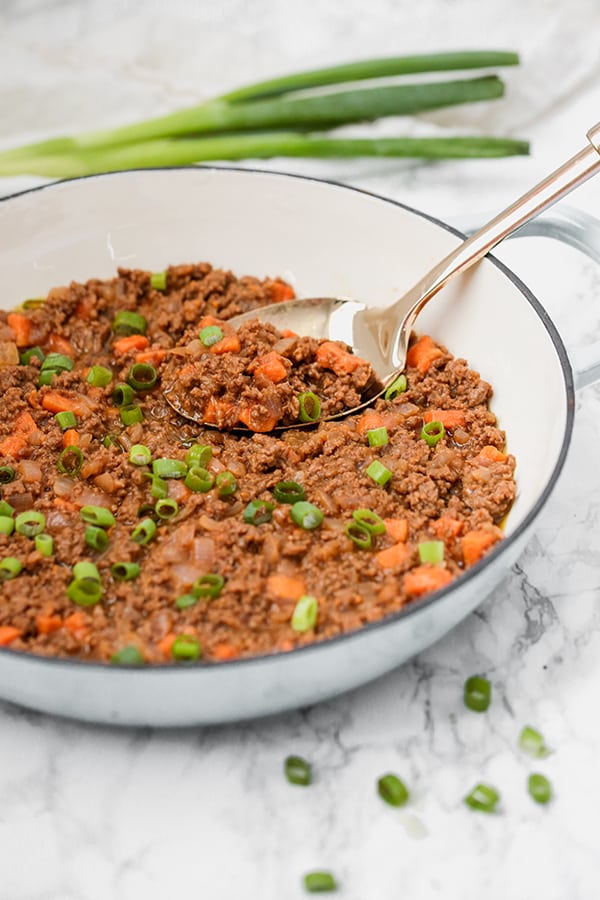 4. Sweet Potato Sliders
These sweet potato sliders are an awesome burger alternative!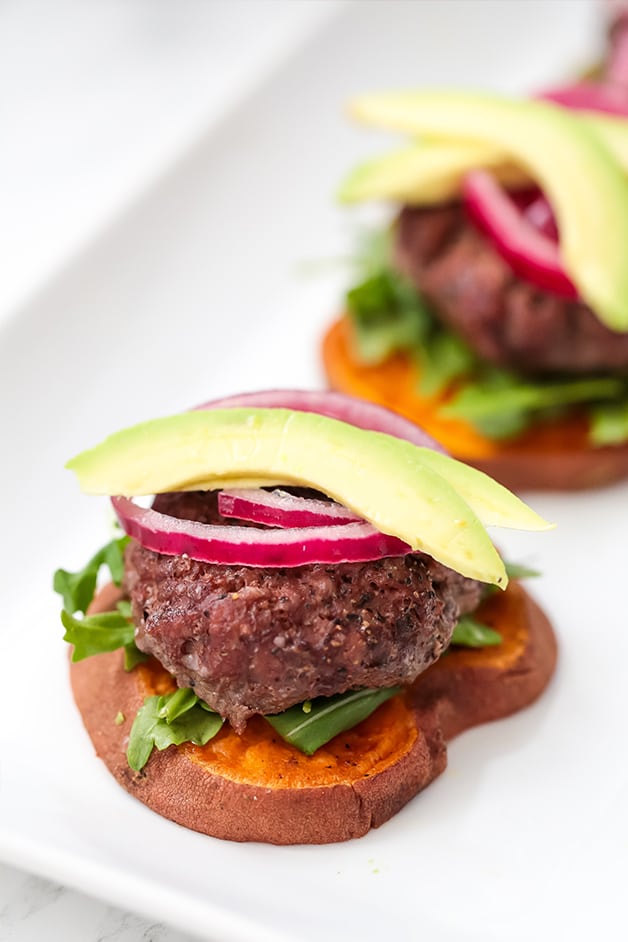 5. Egg Roll in a Bowl (Sub Ground Beef)
This egg roll in a bowl is a reader favorite! The original recipe uses pork, but you can swap it out with ground beef as well.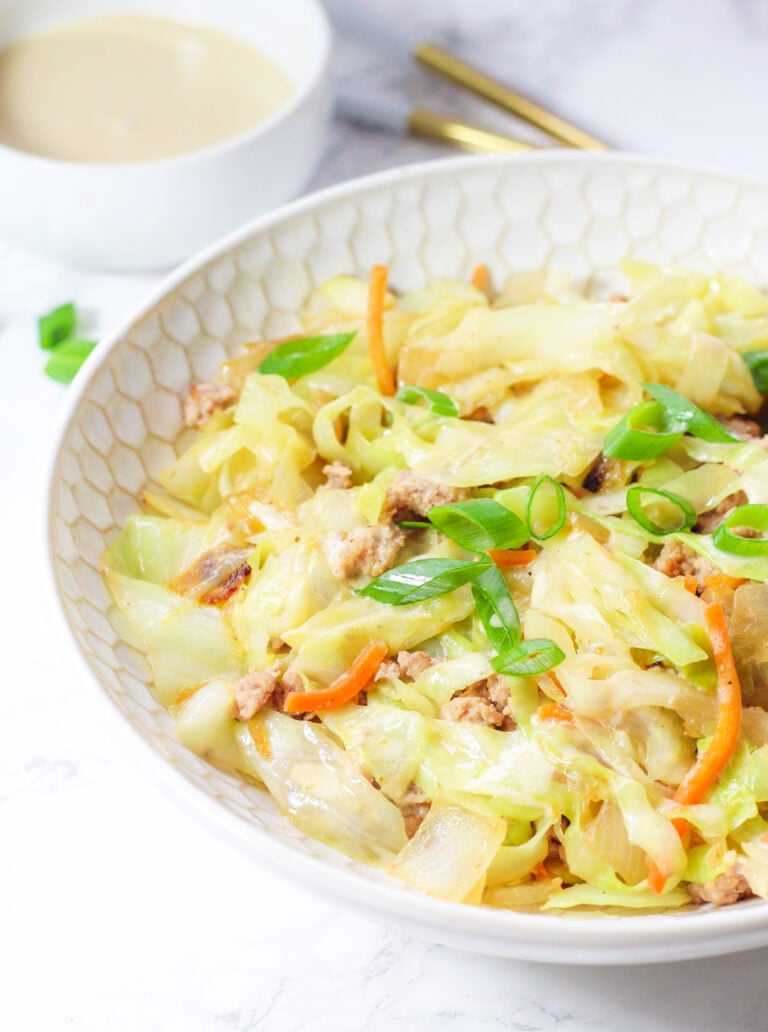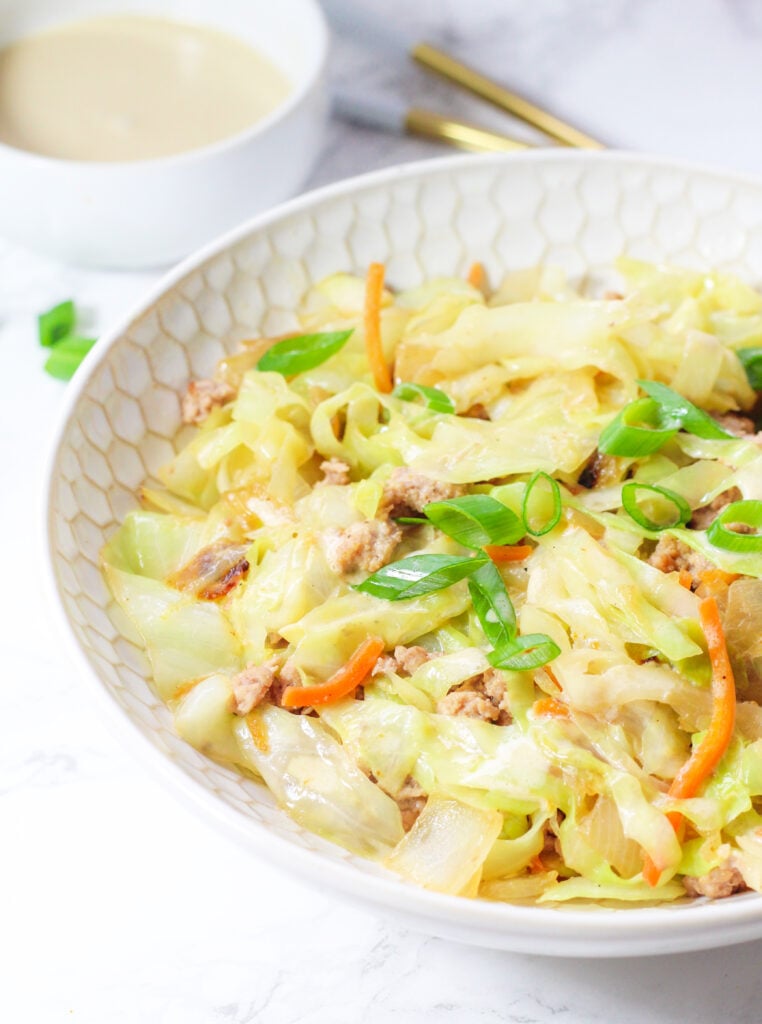 6. Cabbage Roll in a Bowl
This cabbage roll in a bowl is a cozy, and cost-effective dinner!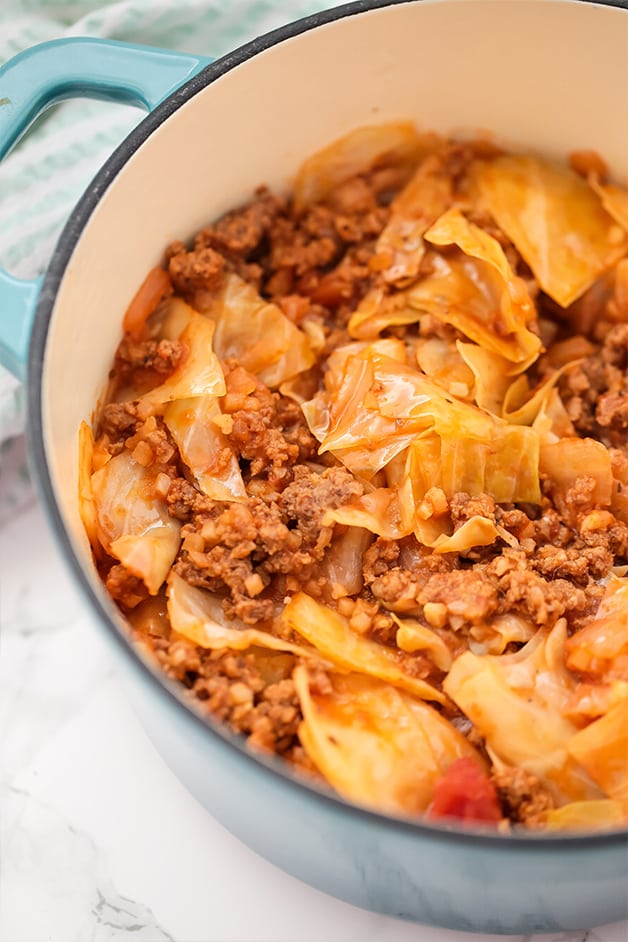 7. Plantain Sliders
These plantain sliders are another great burger alternative.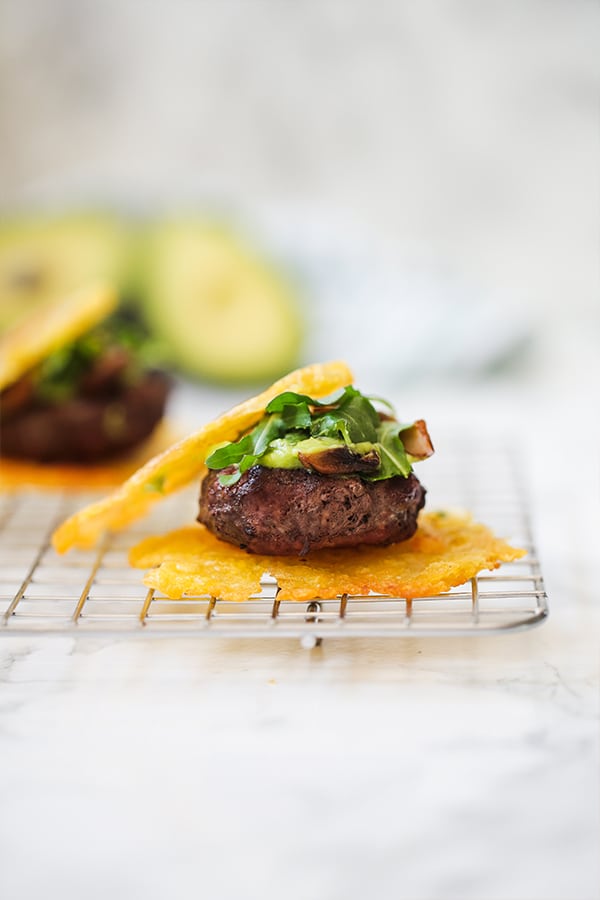 8. One Pot Lasagna Skillet
One Pot Lasagna skillet is such an easy and flavorful dinner! No layering, dairy, or nightshades required. Just leave off the tomatoes to make it AIP!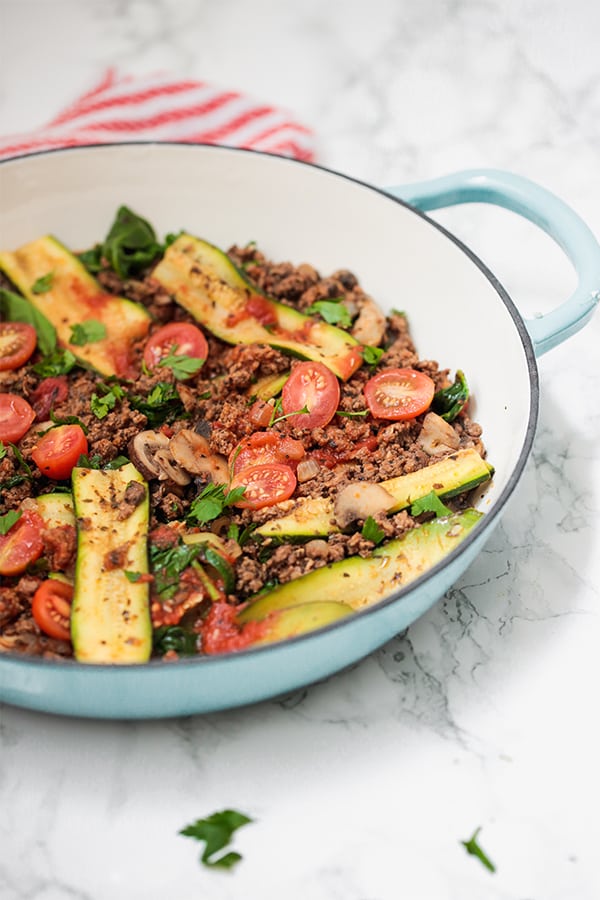 9. Spaghetti Squash Pizza Casserole
Yes, this spaghetti squash pizza casserole is paleo and AIP! It's made with spaghetti squash, ground beef, nightshade free sauce, and classic pizza toppings.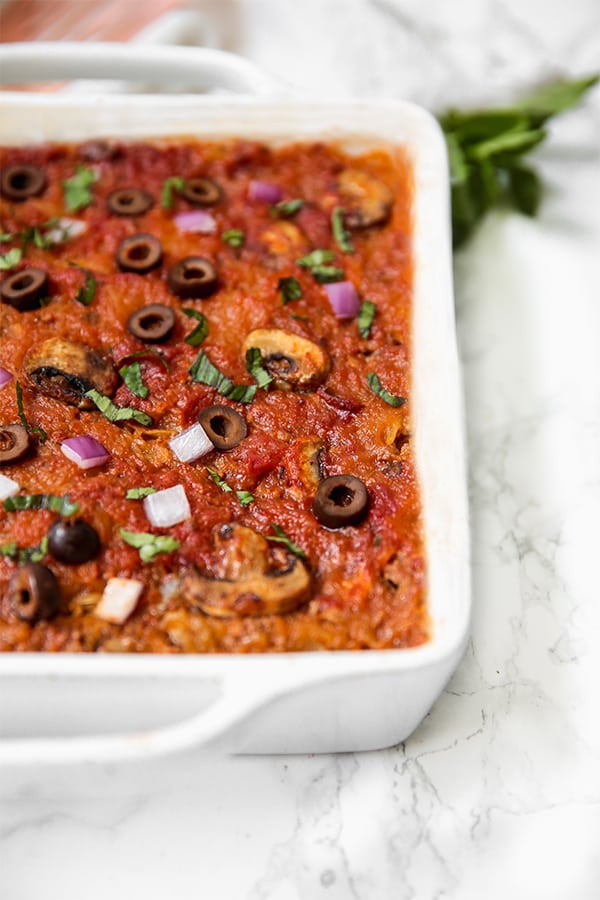 10. One Pot Mexican Breakfast Skillet
Breakfast for dinner anyone? This one pot Mexican breakfast skillet is great for either meal!!