Ten Things You Didn't Know About Me
So, it's official. I've been blogging at unboundwellness.com for a year. It's my blog birthday! ????
Unbound Wellness isn't my first blog, but it's the one that I know I've spent years and years, mentally, academically, and emotionally preparing for. It's been where I've been able to share my health story, my favorite recipes, and make tons of new internet friends. It's been my driving passion for the past year, the platform that I'm launching into my nutrition counseling, and a dream that I've had for years! Basically… I'm excited what life has in store and how this blog plays into that.
To celebrate my blog birthday, I wanted to get a little personal and share 10 Things You Didn't Know about Me!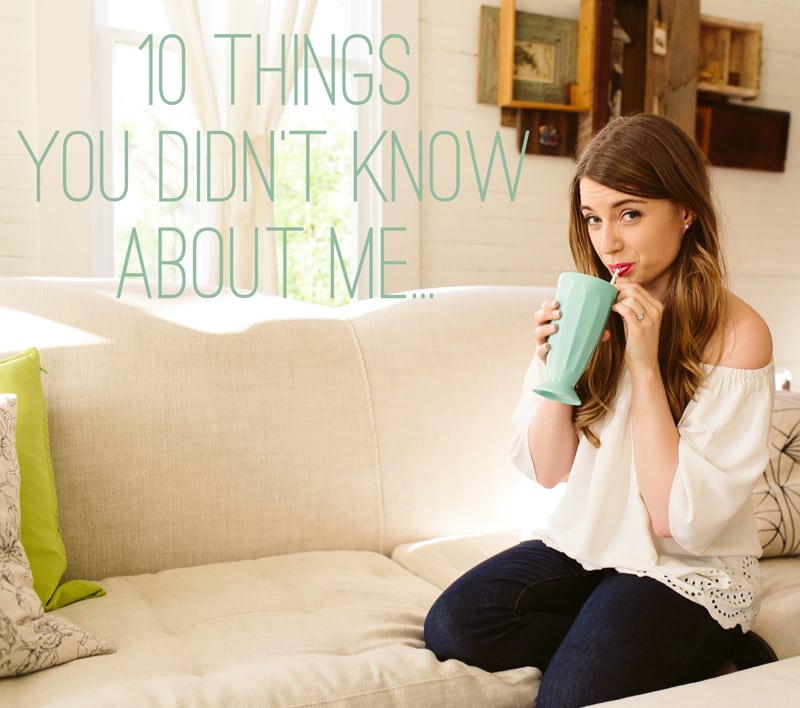 1.I never ate meat as a kid.
Sadly, I was not a noble vegetarian who's heart cried for veal and chickens, nor was I eating vegetables by the pound. I literally just had the worst meat aversion from my digestion being so poor. I would gag eating cheeseburgers and refused to come anywhere near a bacon. Yes, even bacon.
Needless to say, I was super anemic and a crazy carb addict who showed signs of hypoglycemia and adrenal fatigue in middle school, and was so mineral deficient that I was convinced I had no sense of smell. I thought it was normal to just not like foods, and I refused to change my ways. I even carried on with these patterns during my first round of gut healing protocols that ultimately failed… likely due to lack of nutrition.
At 23, I desperately adopted yet another healing diet and was determined to make it work. I very slowly began adding in beef about once a week in the form of meatballs and broth, and eventually graduated to bacon, and even liver!
2. I am not athletic.
As a kid, I tried soccer, tennis, basketball, volleyball, golf, and my mom even randomly signed me up for a boys baseball team (awkward) and I was terrible at all of it. Like really bad. I literally had so much shame over how uncoordinated I was. After growing up and realizing that there are literally a million different things to be good at, I got over it. Sorry bout it, PE coach. You didn't break me.
It's not to say that I'm not an active person, but I even kind of suck a hiking… somehow. Luckily, I have a halfway decent knack for weight lifting and yoga which keeps me off the couch. Your girl can also walk in a straight line (most days) so good ol' walking is always welcome.
3. I became obsessed with writing on the internet in elementary school and haven't stopped since.
It started with poetry forums, then I graduated to xanga (throwback), then blogspot, and finally wordpress. I would write books on my moms desktop computer and squirrel them away in my room. Yes, I am the author of Smithtown, NY Time Best Selling Titles such as "Area 51: 911" and "The Return of the Mermaids". I'm kind of a big deal. They all had weird Scifi themes for some reason.
Regardless of how silly and borderline cute it is to look back on, I'm so grateful for the creative outlet the writing online has given me throughout the years, and having this blog where I can reach thousands has only made me more grateful.
4. I named my cat, "Stinky".
I'm a bad parent.
Stinky came into our lives completely unannounced during an ice storm. My mom was leaving work and this poor, stray cat burst in through the door. She didn't have the heart to leave him in the cold, and I offered to take him in for the night. He went nameless for quite sometime until my husband, Daniel called him "Stinky" and it stuck, because I'm a bad parent. We tried to give Stinky away and he hoped around between families after thinking that we weren't ready for a cat at the time, but who were we kidding?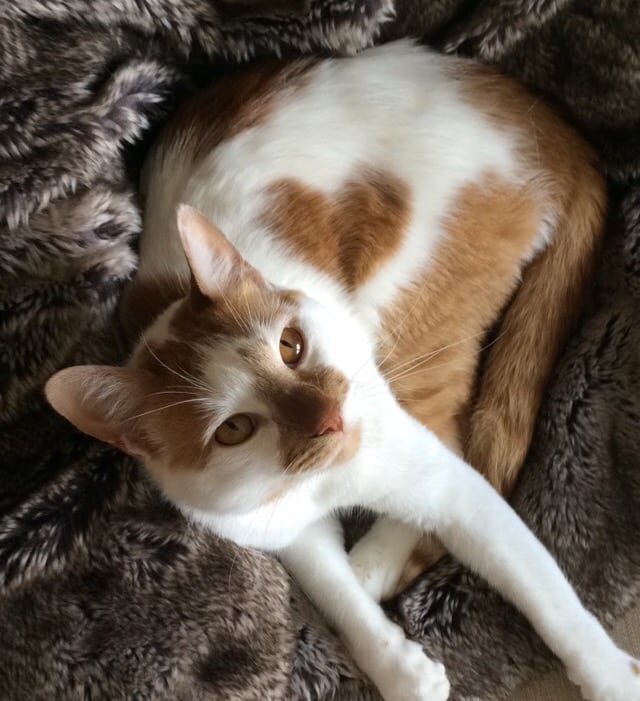 He has a little heart on his side and is literally the most lovey, needy cat ever <3
5. I'm a digital marketing consultant full-time (and a nutritional therapy practitioner part-time).
On top of being a nutritional therapy practitioner, my full-time job/side hustle is in digital marketing. I guess you could say it all started when I became obsessed with writing on the internet and never stopped. I pursued a degree in Emerging Media and Communication in college after deciding the RD route wasn't for me and I switched my degree from Dietetics.
I specialize in content creation, marketing strategy, and growth marketing. My full-time job is in advertising, plus I work with other health professionals to help them shine online! You can also reach out to me if you're a nutritionist/health professional interested in digital help ☺️
6. I interned at Disney World and Gas Monkey Garage.
I had no intentions of winding up in entertainment, but Disney World had a college program, and Gas Monkey Garage needed social media help and I was off! If you're not familiar with Gas Monkey, they're a Dallas garage with a show on the Discovery Channel called, "Fast N' Loud". I helped with their social media, twitter, and was actually in the background on one episode of the show. My .05 seconds of fame.
7. I had two weddings… to the same husband.
I couldn't wait. We eloped. It was actually super cute and intimate and I wouldn't take it back for the world. It was just us, our parents and siblings, and a cute mod cloth dress. Stress free!
Don't worry though, we made up for the lack of stress and lack of killer dress for a real wedding 9 months later. it was brunch themed and I made my mini Paleo crepe cake. Good times <3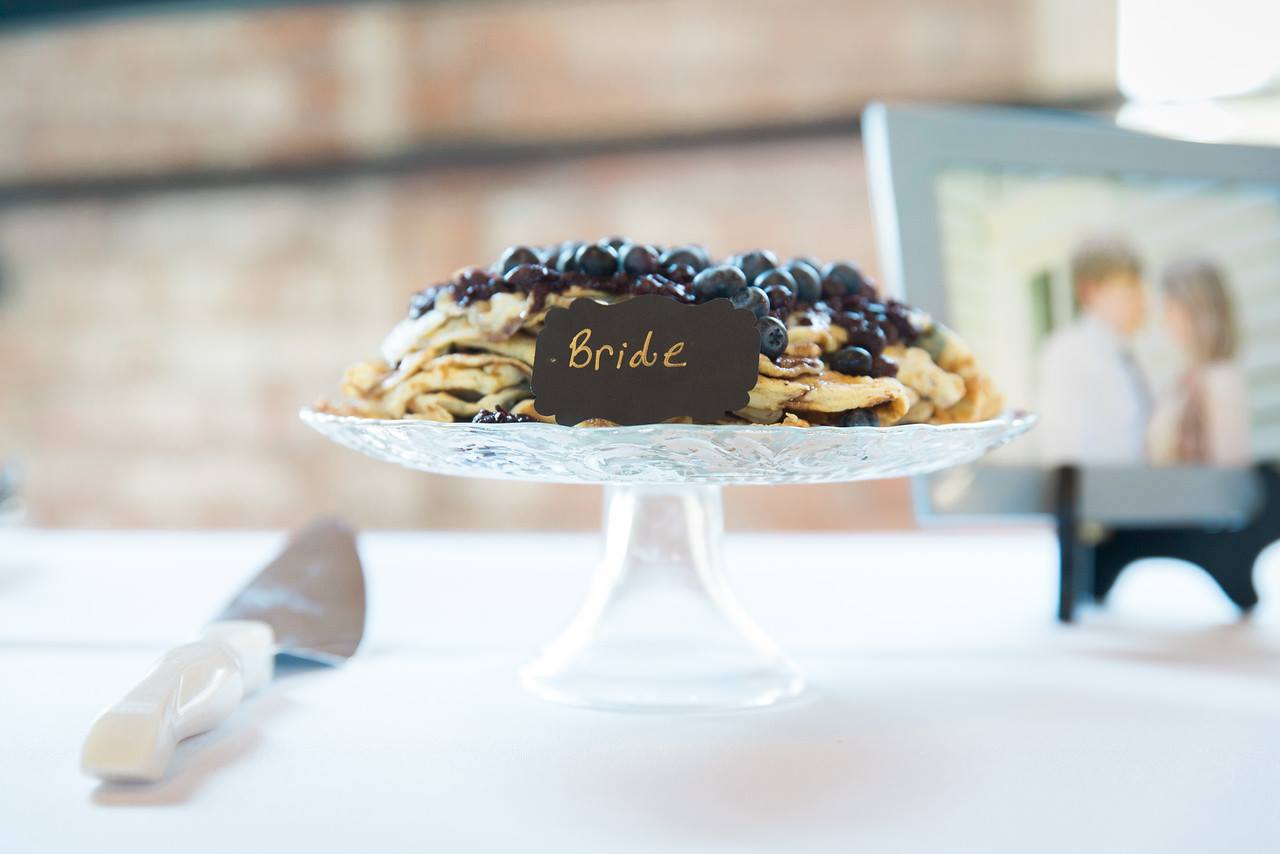 The actual, non-Paleo cake was also super hard to cut…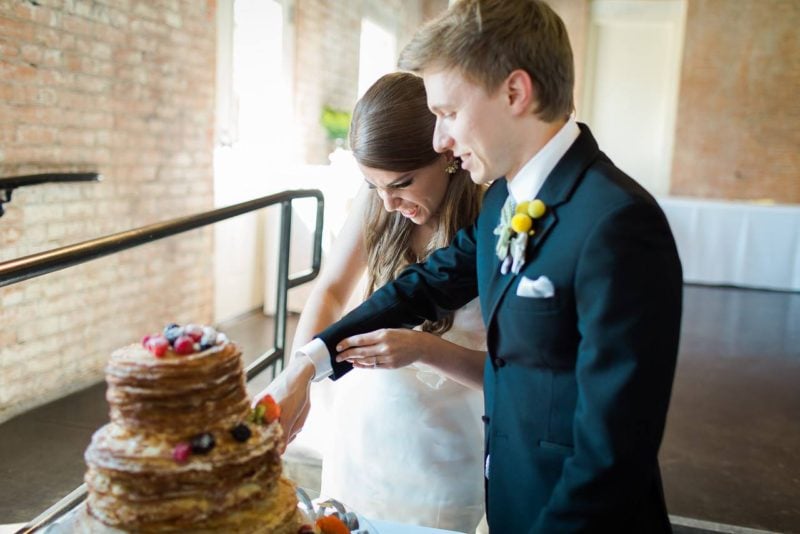 8. I scoffed at the Paleo diet like crazy.
"Cavemen didn't buy bacon at Costco!" After getting my intro to Paleo from CrossFit, that was my argument and perception when I was 18-19. No way was I cutting out my black beans and oatmeal.
I didn't take into account that it wasn't really all about cavemen, but more so about traditionally prepared foods and the removal of modern, processed foods. At the end of the day, I'm more of a Weston A Price, primal advocate, but I'm now a glad member of the paleo community and have a totally different perspective.
9. I was diagnosed with leaky gut when I was 20 and cut out most grains, nuts, and nightshades before I even knew AIP existed.
There goes that whole scoffing at the paleo diet thing, right? Funny how God surprises us.
Honestly, I found the Autoimmune Protocol through pinterest when I realized that all of the recipes that I could have were labeled "AIP". Intrigued, I dug into it more and committed to cutting out things like seeds, legumes, the rest of the grains, and more. I was shocked at how much better I felt on AIP and though I have several reintroductions, I still follow the general template.
10. A little over a year ago, I woke up knowing that I had to pursue my passion of working in nutrition.
When you know, you know… and boy, did I know. Like I said, I was originally studying to be an RD in college and knew that the route of an RD just wasn't for me. It was latent in food pyramid junk that I just wasn't interested in. However, In my heart, I knew that I always wanted to come back to nutrition.
A year ago, I was so sure that I wanted to go back to school. I did tons of research and found the Nutritional Therapy Association, and knew it was the one for me. I was so determined to start ASAP but didn't have the savings on hand. So last summer, while I was getting ready for my wedding, I took on a a digital marketing project and worked my butt of to earn tuition.. and I did. It's also no wonder I worked myself into a Hashimoto's flare that way. Honestly, not my recommended strategy but hey, it worked.
Today, I'm so happy and blessed and excited to say that I'm a nutritional therapy practitioner. Not only can I accomplish my dream of working to help people one on one get to the root of their health struggles with nutrition, but it's help me be that much more well rounded to work with digital marketing clients who are in the health space. God is good, and I'm grateful every day for Him leading me here.
So, those are the things! Thank you all for supporting me over the past year! Every email, every comment, every social media conversation has all been so invaluable to me. You all have no idea what your support and friendship has meant to me! I can't wait to hit next year, and the year after, and beyond ????