Limiting Stress & A Easy Autoimmune Protocol Salad | Kale, Kohlrabi, Avocado, Apple and Tuna
So, it's been a week since I boarded alane back to the US from my honeymoon in Italy. Though I'm happy to be home in my own kitchen, I'm still waking up at 4:00 am every day (which has made me much more productive as a by-product), and craving truffle everything. Apart from being able to spend lots of time with my husband, my favorite part of honeymooning was skipping the stress and just having time to relax.
Maybe I'm still in vacation mode, or maybe I discovered something vital to my long term healing… either way, I'm craving stress-free and easy these days. Don't get me wrong, I love a well cooked, flavorful meal with multiple components. But sometimes, I just want some veggies and a fork and to call it a day.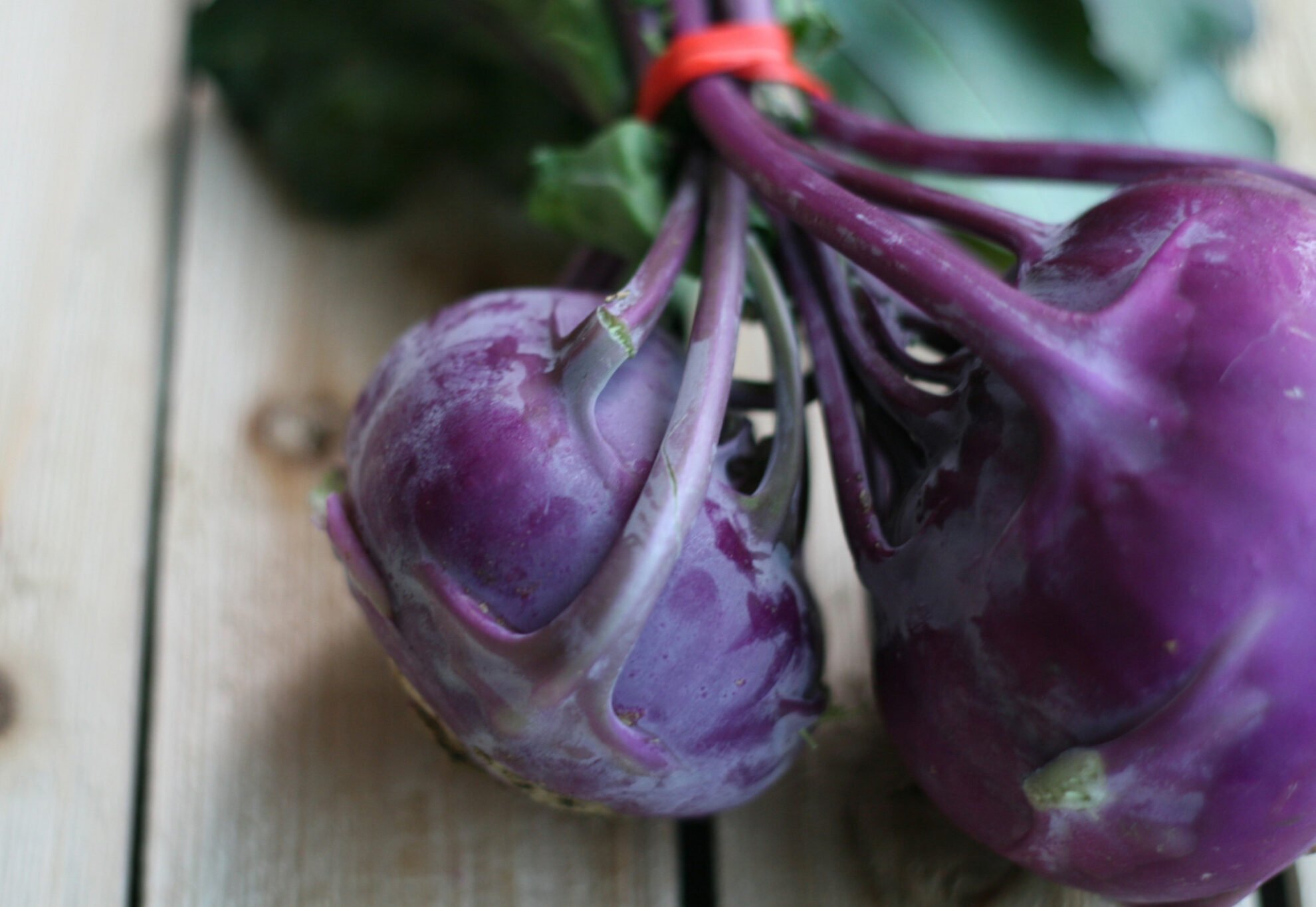 At it's core, one of the major elements of AIP and healing is reducing stressors to the body. From nightshades to NSAIDS, if it's inflammatory, it's not welcome. You know what else is stressful to the body? Stress!
So, how important is eliminating stress to longterm healing? Jo's really resonated with me on the Pheonix Healix podcast this week. When healing from psoriasis, Jo of Comfort Bites said that eliminating stress help build her strong healing foundation. Personally, I'm still working on this every day. Taking that time everyday to spend in prayer and mediation, as well as stepping up my yoga game has been a help, but as with everything else in my life, I still have a long way to go.
Stress reduction it's such an important discussion we need to have in the AIP space. What we put in our body in terms of food will always be foundational, but if we're sacrificing our emotional well being and stressing ourselves out with cooking hours and hours a week, it's time to call in reinforcements and make it easy!
In this case, my reinforcements were kohlrabi, kale, avocado, apple, and a big 'ol can of Wild Planet tuna.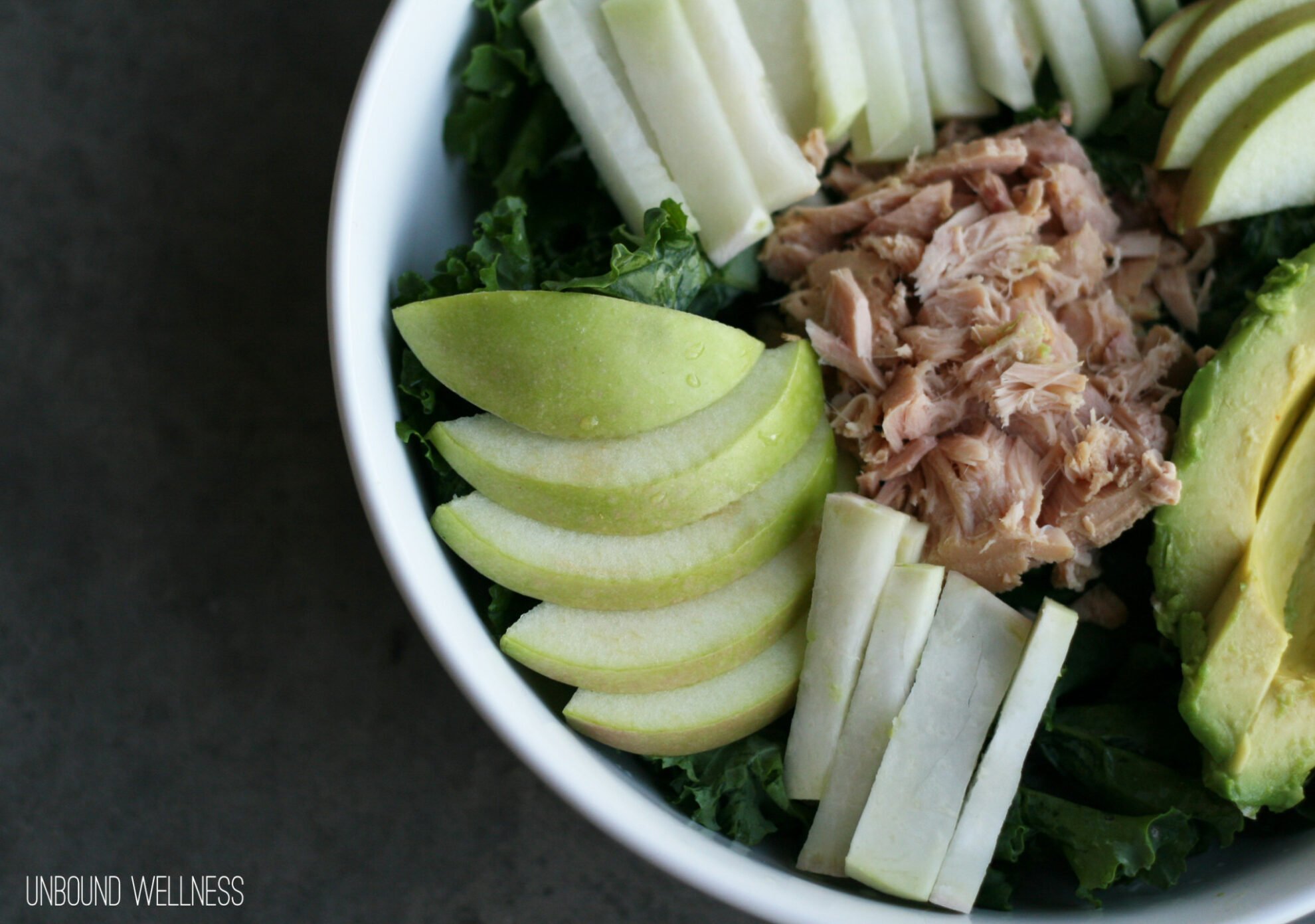 I got the kohlrabi at my local farmers market this weekend from JBG organic. It was actually my first time using it and I loved it. If you've never had it before, imagine a jicama that's a bit less crunch and a lot less intimating to chop up. The greens are also edible and taste really great cooked. Seriously, grab some of this seasonal tastiness.
I also got the kale from the farmers market and it was super fresh and crunchy! I also used avocado, organic granny smith apple, and wild caught, canned tuna from Wild Planet. All of which required no cooking, no fuss, and still packed all of the flavor and nutrient density of your average AIP friendly meal. This is probably my favorite easy autoimmune protocol salad that I've had in a while.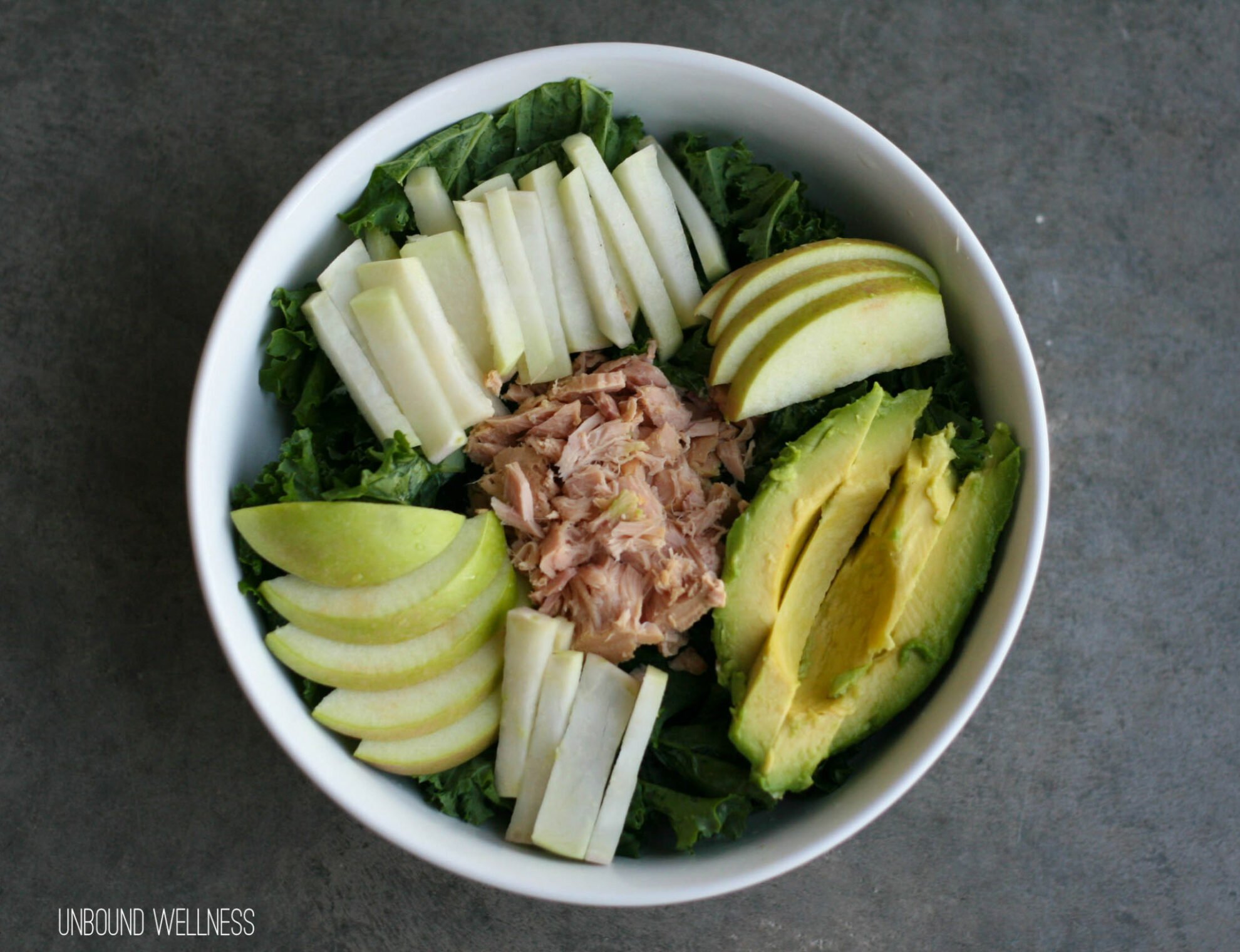 Print
Easy AIP Salad | Kale, Kohlrabi, Avocado, Apple and Tuna
---
1 small kohlrabi
4–5 large kale leaves
1/2 a medium avocado
1 small granny smith apple
1 can of wild planet tuna
2 tsp olive oil
1/2 tsp lemon juice (optional)
---
Instructions
Wash the kohlrabi, kale, and apple
Peel the kohlrabi and chop it into small sticks
Chop the apple, as well as the kale into bite sized pieces
Slice the avocado into 4-5 slices
Place the kale into the bowl and top with kohlrabi, avocado, apple, and wild planet tuna
Top with olive oil and lemon juice if desired
Enjoy!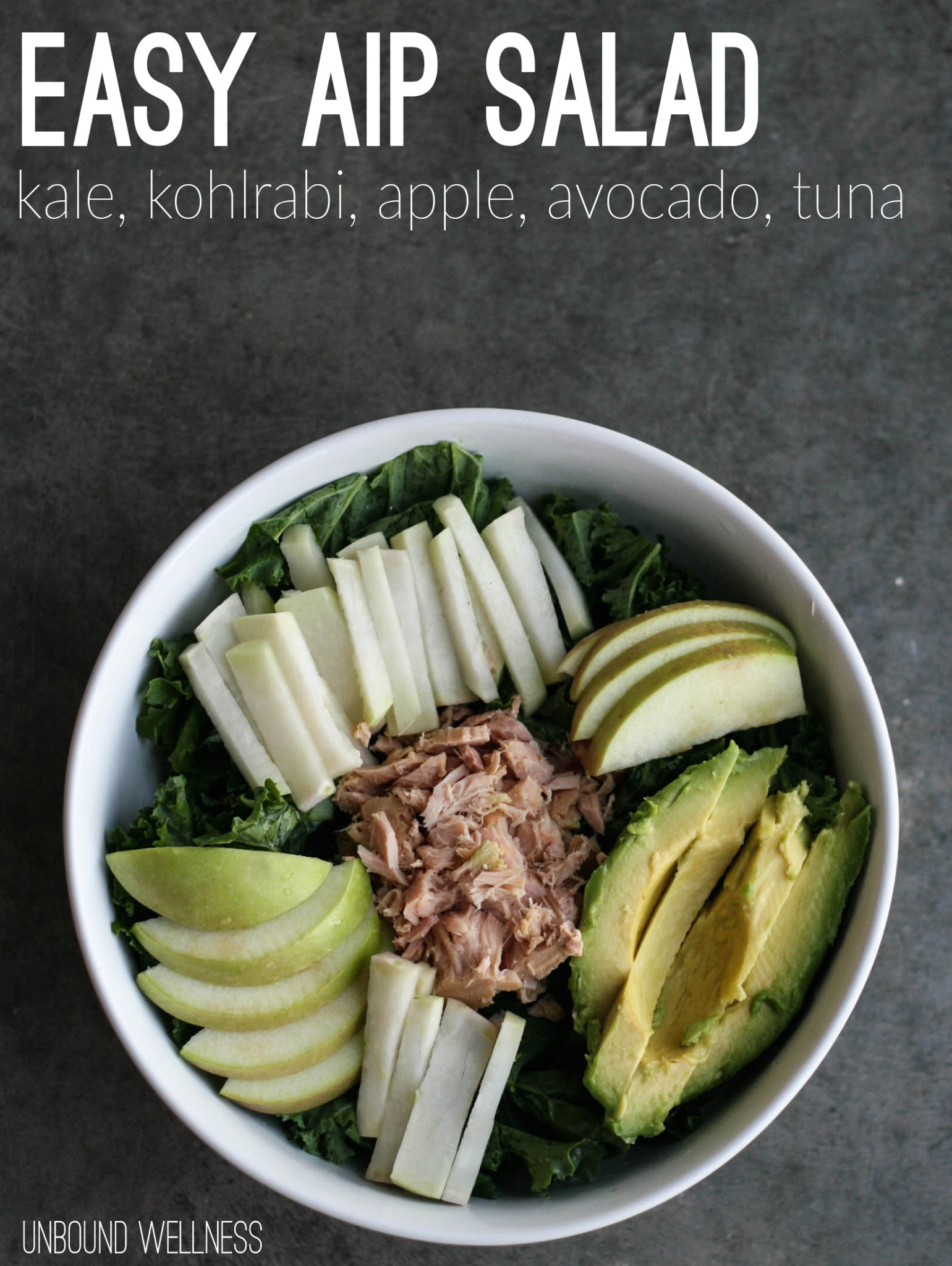 This week, I'm going to be challenging myself to keep things simple, stress-free and not get bogged down by overly fancy and complicated dishes. I hope and pray for a stress-free week for you as well!
So, what are your favorite easy salad ingredients? What's your go-to stress-free dish? 
This recipe was shared on the Phoenix Helix AIP Recipe Roundtable. Be sure to go check it out for much more AIP tastiness!