Frozen Pink Lemonade (Paleo, AIP, Refined Sugar Free)
This frozen pink lemonade is perfect for summer! It's refreshing, creamy, and just the right amount of sweet and sour. It's totally Paleo, AIP and free of refined sugar.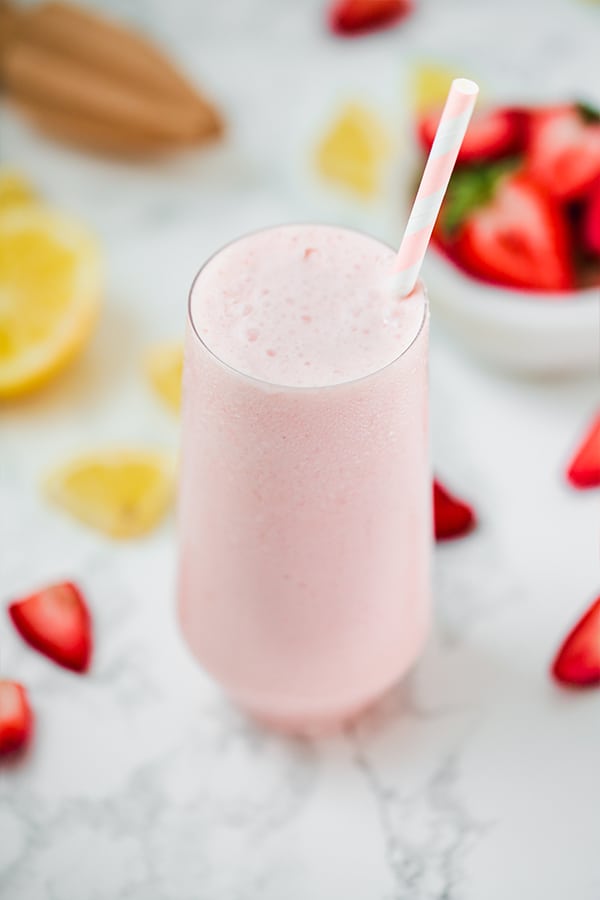 The only thing better than a refreshing lemonade on a hot summer day is pink lemonade! It was one of my summertime go-to's as a kid, and I always wondered how the heck they made it pink. The lemonade I was drinking was likely made pink from food dyes, so how the heck do you do it naturally without taking away from that sweet and sour flavor of lemonade? This frozen pink lemonade does just that!
This lemonade isn't like a slushie with all ice. Rather, it's creamy with coconut cream which makes it makes it more like a milkshake. When it comes to frozen drinks, the creamier the better!
The Ingredients
Fresh lemon juice
Fresh lemon juice works much better for lemonade than the stuff you get in a bottle! I recommend juicing fresh lemons either by hand or with a lemon juicer and chilling it in the fridge.
Cranberry juice
This is how you actually make pink lemonade! Not artificial food dyes, but cranberry juice.
Frozen strawberries
Strawberries add a bit more creaminess to the frozen lemonade and make it sweeter.
Coconut cream
Coconut cream makes this lemonade nice and creamy! You can place 2 cans of coconut cream in the fridge overnight and use the hardened cream, or you can use this which I prefer!
Honey
Just a bit of natural sweetener! You can also sub maple syrup here.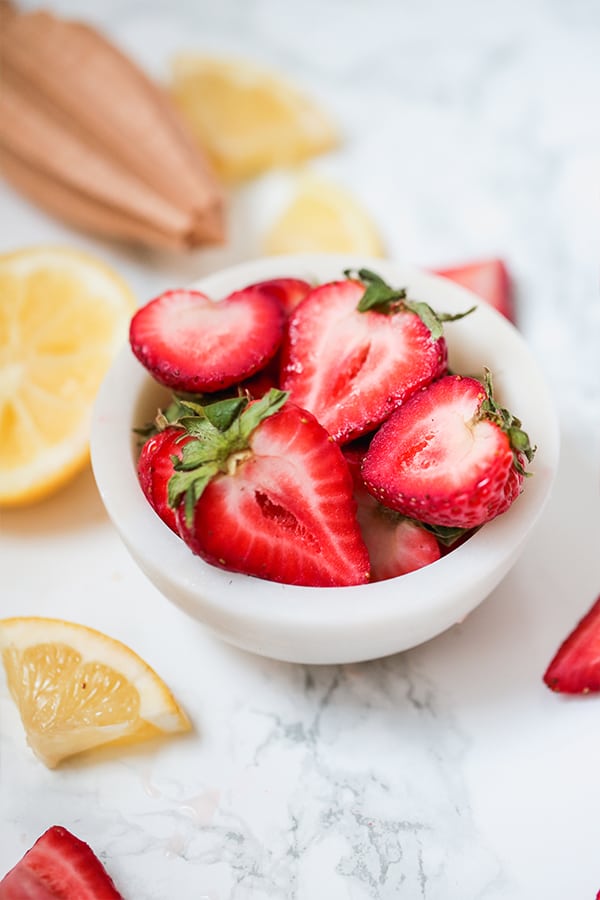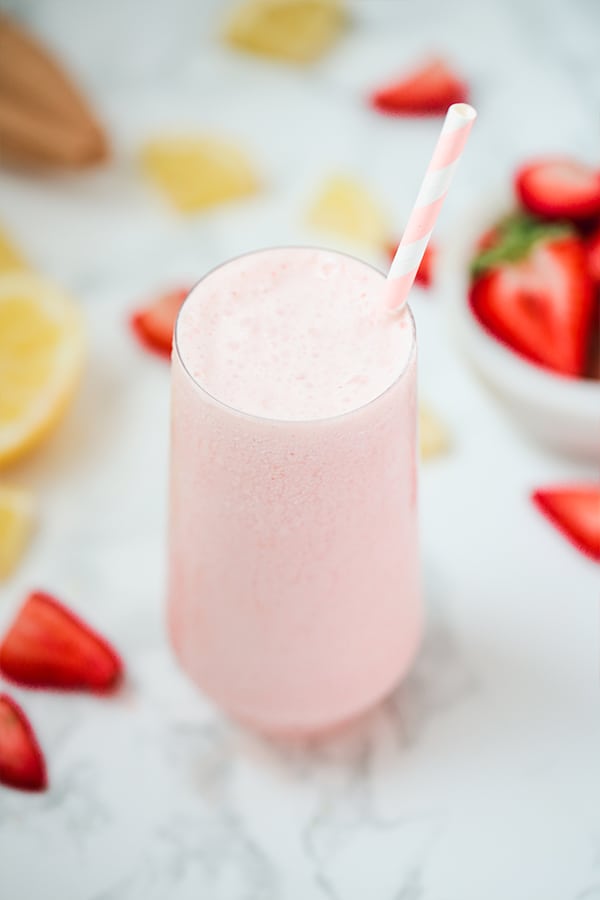 Print
Frozen Pink Lemonade (Paleo, AIP, Refined Sugar Free)
---
Author:
Total Time: 5 minutes
Yield: 2 drinks 1x
1 cup lemon juice
1/2 cup water
1/4 cup cranberry juice
1/2 cup frozen strawberries
2 tbsp honey (sub maple syrup)
1 cup coconut cream (this or the cream hardened from 1–2 cans of coconut milk left in the fridge overnight)
2 1/2 cups crushed ice
---
Instructions
Using a high-speed blender (like a vitamix) blend the lemon juice, cranberry juice, and frozen strawberries until fully incorporated.
Add the honey, coconut cream, and ice and blend for 20-30 seconds or until creamy.
Spoon the drink into two drinking glasses and serve immediately.
Notes
Chill all of the ingredients to ensure that the frozen lemonade stays cold!
All nutritional information are estimations and will vary. Estimations do not include optional ingredients.
Prep Time: 5
Category: Drink
Method: Blender
Cuisine: American
Nutrition
Serving Size: 1 serving
Calories: 381
Fat: 0.5g
Carbohydrates: 39g
Fiber: 1.8g
Protein: 2.6g
Keywords: lemonade, pink lemonade