Sicilian Watermelon Pudding
This Sicilian watermelon pudding is the perfect summer dessert! This version is dairy-free, and made with simple ingredients.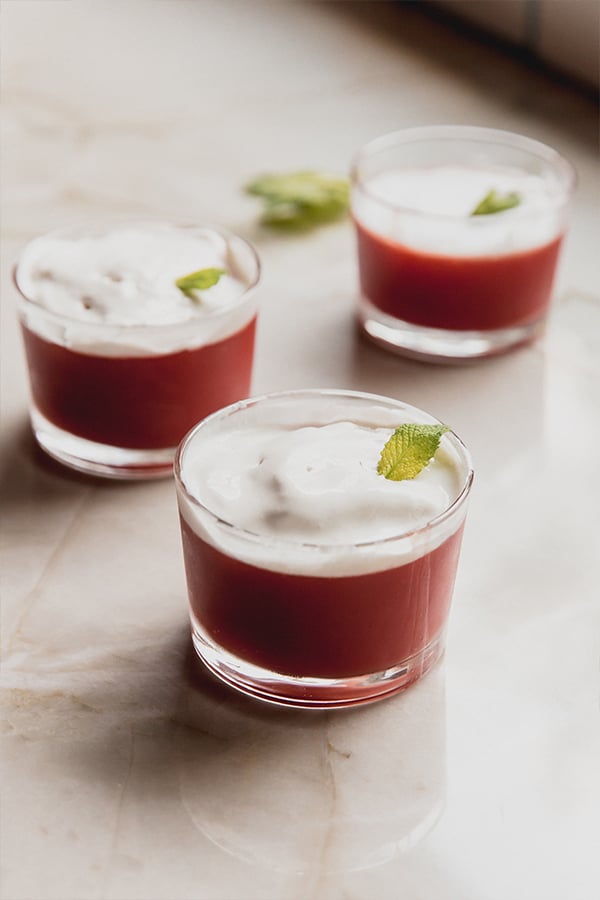 What is Sicilian watermelon pudding?
Sicilian watermelon pudding (or Gelo di Melone) is a pudding made with fresh watermelon juice, cornstarch, and sugar. It's sweet, refreshing, and super simple to make! The texture is similar to a pudding, but a bit closer to a thin jello. It's the absolute perfect summer dessert if you want something easy, unique, and that everyone will love.
This version is made without cornstarch or white sugar, and it's just as delicious and perfect!
Why you'll love this Sicilian watermelon pudding
It's easy to make. You don't need a juicer or any fancy techniques to make this recipe. Just a blender or food processor, and a little bit of time on the stove.
It's super refreshing. Watermelon is always refreshing in the summer, and turning it into a chilled dessert takes it to the next level!
The Ingredients for Sicilian Watermelon Pudding
Watermelon. Seedless watermelon is easier to work with for this recipe, but you'll strain out any seeds either way!
Arrowroot Starch. This is the cornstarch substitute in the recipe that thickens the pudding. You can also use tapioca starch.
Coconut Sugar. This recipe uses coconut sugar instead of white sugar. I haven't tried alternatives like honey.
Vanilla Extract and Lime Juice. These add a bit more of a punch to the recipe and more depth of flavor rather than just watermelon.
Whipped Coconut Cream and Mint Leaves. These are optional toppings.
How to make Sicilian Watermelon Pudding
Step One. Blend the watermelon and then strain out the pulp.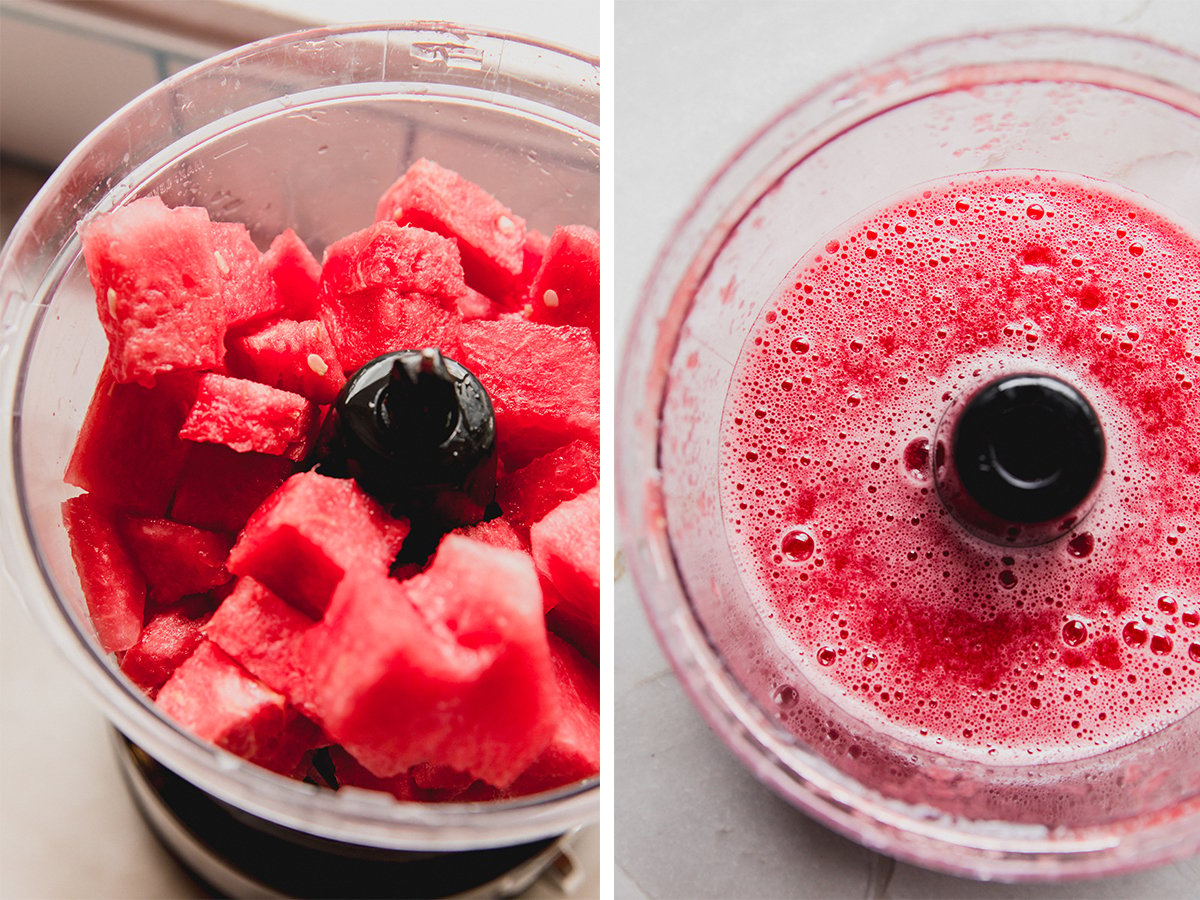 Step Two. Combine the watermelon juice with arrowroot, coconut sugar, vanilla extract and lime juice.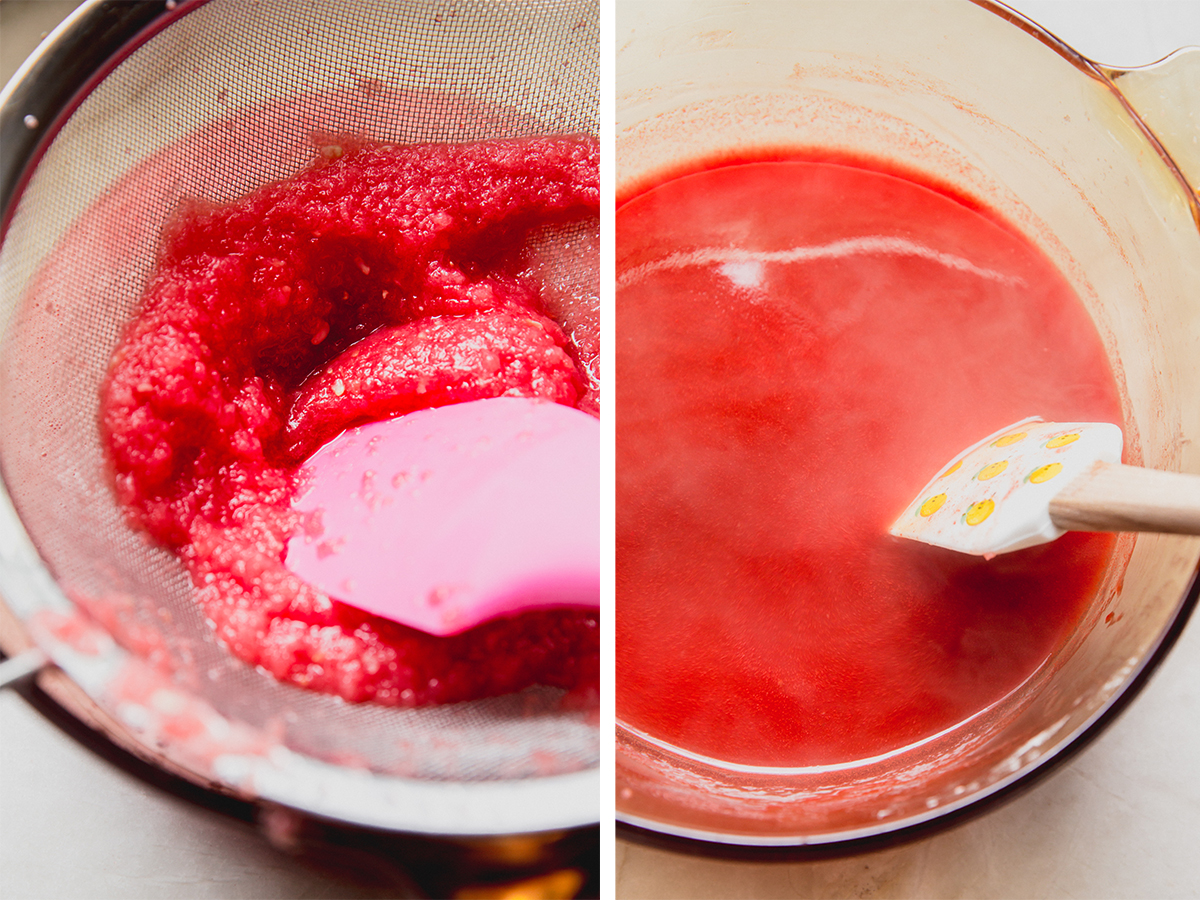 Step Three. Bring the mixture to a boil and allow to thicken.
Step Four. Allow to cool and pour into small dessert bowls.
Step Five. Allow to set in fridge.
Step Six. Serve chilled with toppings of choice.
Tips & Tricks
Save the watermelon pulp! You won't get a ton of pulp with this recipe, but don't toss it! Save it for a smoothie or a blended drink.
Make sure the mixture gets thick on the stove. You'll feel a difference in the texture when you stir it… that's what you're looking for! It'll thicken up more in the fridge as it sets, but make sure you also simmer it long enough on the stove to get the liquid thick.
Storage Instructions
Store it in the fridge, covered for 2-3 days!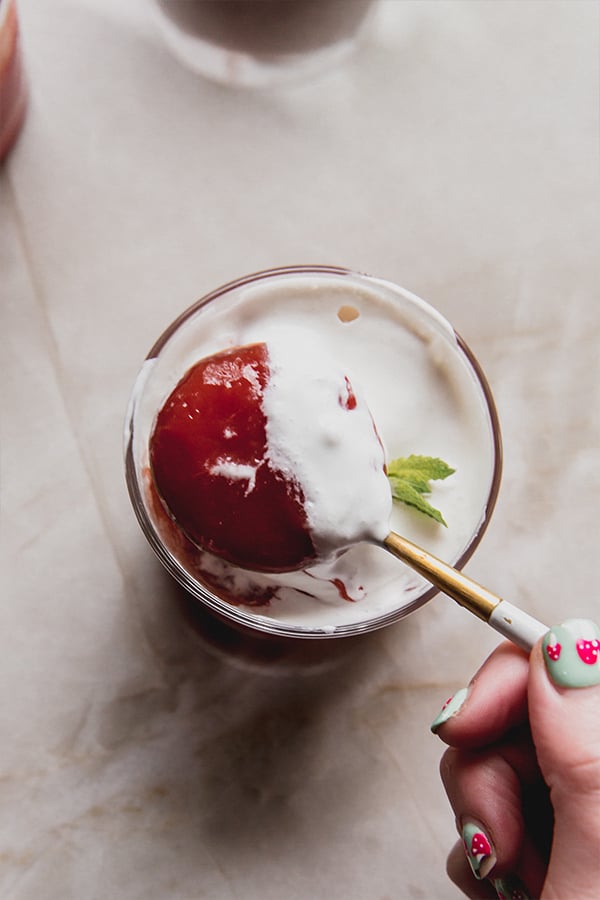 You'll also love…
Print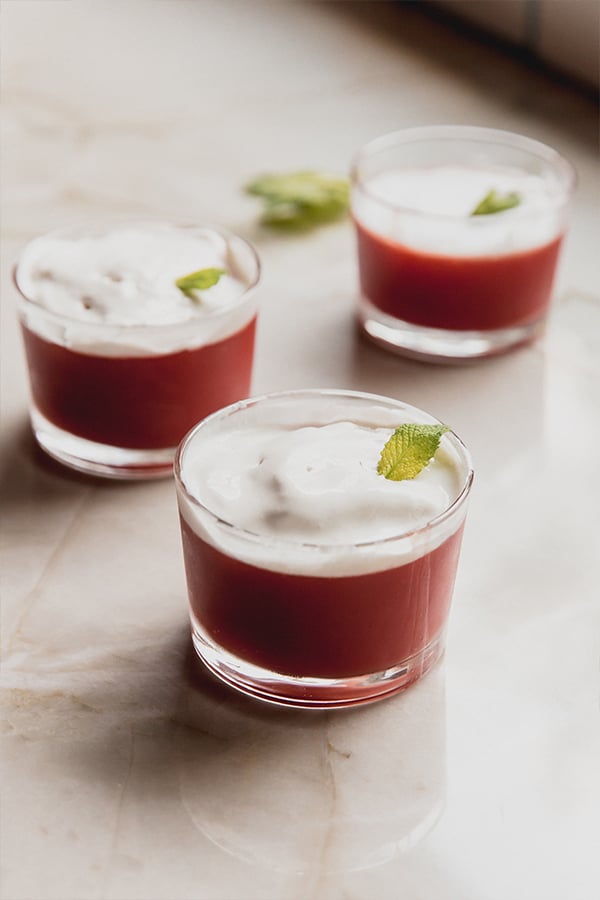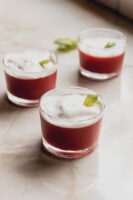 Sicilian Watermelon Pudding
---
Author:
Yield: 3 servings 1x
Diet: Gluten Free
4 cups watermelon, cubed
Juice of half a lime
3 1/2 tbsp arrowroot starch
3 tbsp coconut sugar
1/2 tsp vanilla extract
To serve
Whipped coconut cream (optional)
Mint leaves
---
Instructions
Add the watermelon to a blender or food processor and blend until fully liquid. Using a fine mesh strainer, strain out the juice using a silicone spatula to push down the watermelon pulp. You should have about 2 3/4 cups of watermelon juice.
Add the watermelon juice to a medium pot and stir in the arrowroot, coconut sugar, vanilla extract and lime juice. Whisk well until fully combined.
Set the stove to medium-low heat and place the pot over the heat. Bring to a low simmer, stirring often. Let the mixture bubble on low for about 3-4 minutes to allow it to thicken. Remove from the heat.
Allow to cool slightly before pouring into 3 or 4 small dessert bowls. Cover and transfer to the fridge and allow to set for at least 4 hours or overnight. The pudding should be thick, almost like a thin jello.
Serve chilled topped with whipped coconut cream and mint leaves if desired.
Notes
All nutrition facts are estimated and will vary.
Method: Stovetop
Cuisine: Global
Nutrition
Serving Size: 1 serving
Calories: 155
Fat: .3g
Carbohydrates: 39.2g
Fiber: 1.3g
Protein: 1.5g