Edible Holiday Gift Ideas (AIP & Paleo)
Gift specifically giving may not be the reason for the holidays, but let's face it… it's fun. Wrapping presents, picking out the perfect gift for someone that you love, and seeing their reaction when you give it to them! The only thing that makes it more fun is food… as always.
Edible gifts are the perfect stocking stuffer, host gift, office gift or last minute gift to give that hard to shop for person. What I love about giving edible gifts that are also AIP & Paleo is that I can taste test, and happily cook them in my kitchen without worrying about cross contaminating my own kitchen and cookware.
These AIP recipes from some of my favorite bloggers make the perfect edible holiday gifts!
Cookies
AIP Snowball Cookies from Grazed and Enthused
AIP Snowflake Cookies from Unbound Wellness
Apricot N'Oatmeal Cookies from Healing Family Eats
Blackberry Jam Thumbprint Cookies from Don't Eat the Spatula
Crispy Cinnamon Thin Cookies by A Squirrel in the Kitchen
Maple Bacon Snowballs from Adventures in Partaking
Paleo Ginger Snaps from Gutsy By Nature
Pumpkin Spice Dehydrator Cookies from The Paleo Mom
Sugar(less) Cutout Cookies from Don't Eat the Spatula
Sweet Potato, Coconut and Vanilla Cookies from Healing Family Eats
The Healthy Gingerbread House from He Won't Know It's Paleo (a wonderful gift to have prepared and let kiddos in the family decorate!)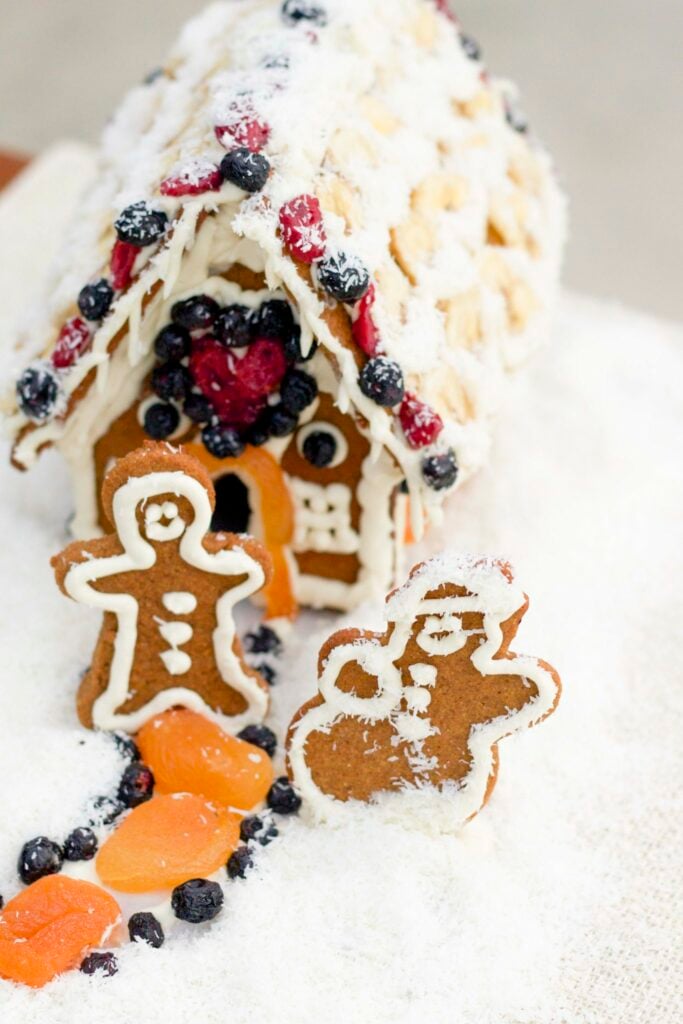 img. via He Won't Know It's Paleo.
Candies & Gummies 
Apple Cinnamon Gummy Candy from Phoenix Helix
Paleo Peppermint Bark from Unbound Wellness
Turkish Delight Gummies from Eat Heal Thrive
Fudge
Mint Chocolate Swirl Fudge by Eat Heal Thrive
Paleo "Chocolate" Carob Fudge by A Squirrel in the Kitchen
Sea Salt Carob Fudge by Eat Heal Thrive
Bars, Pies and Cakes
Raspberry and Vanilla Squares by Comfort Bites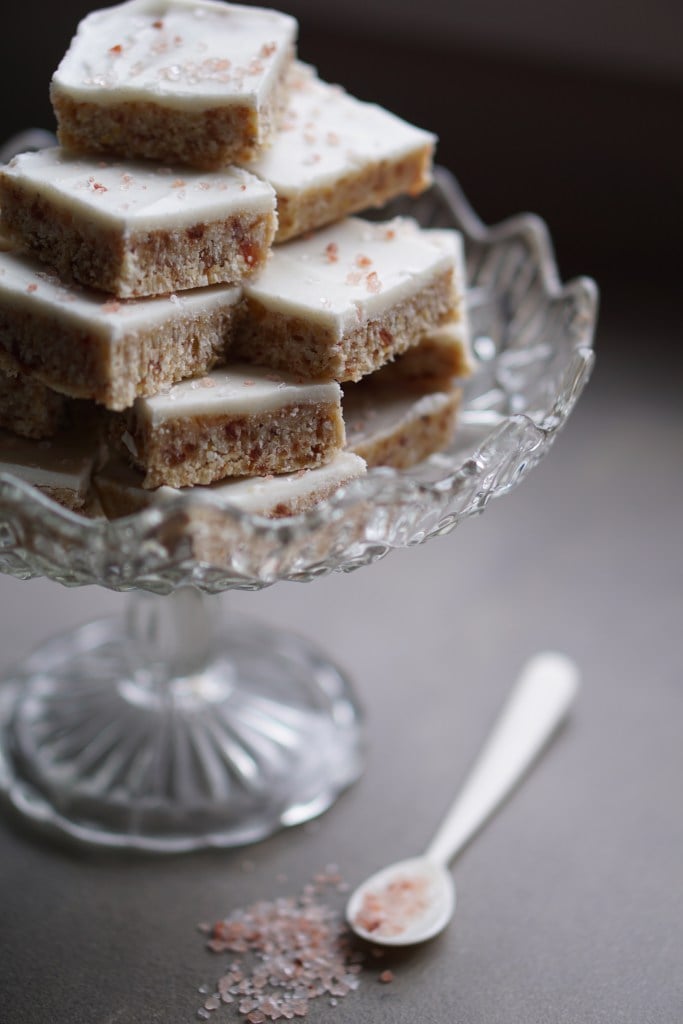 Raw Coconut, Orange and Date Bars with Pink Himalayan Salt from Healing Family Eats
Raw Tea Cake with Salted Chai Caramel Topping by Comfort Bites
Very Merry AIP Christmas Mince Pies from Joanna Frankham
Others (Bites, Marshmallows, and Granola!)
Bacon Rosemary Salt by Adventures in Partaking
Cinnamon Crispy Date bites from Lichen Loving Paleo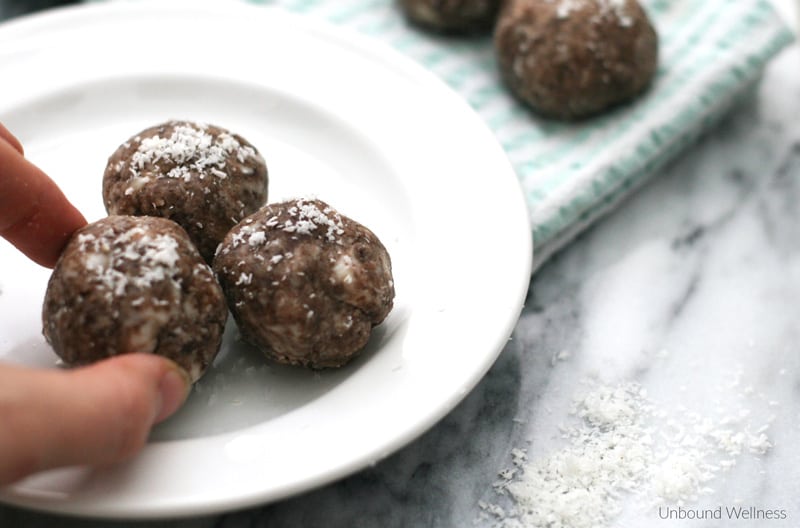 "Chocolate" Collagen Protein Bites from Unbound Wellness
"I Can't Believe It's AIP" Christmas Mince by Joanna Frankham
Lemon Herb Shortbread by Eat Heal Thrive
Peppermint Marshmallows by Enjoying this Journey
Vanilla Cinnamon Breakfast Granola from A Squirrel in the Kitchen
I hope that these ideas are helpful! Have a very Happy Holiday <3