Healthy Recipes to Teach Kids How to Cook
These tips and healthy recipes will help guide you along teaching your kids how to cook! All of the recipes are gluten-free, dairy-free, allergen-friendly, and kid-friendly!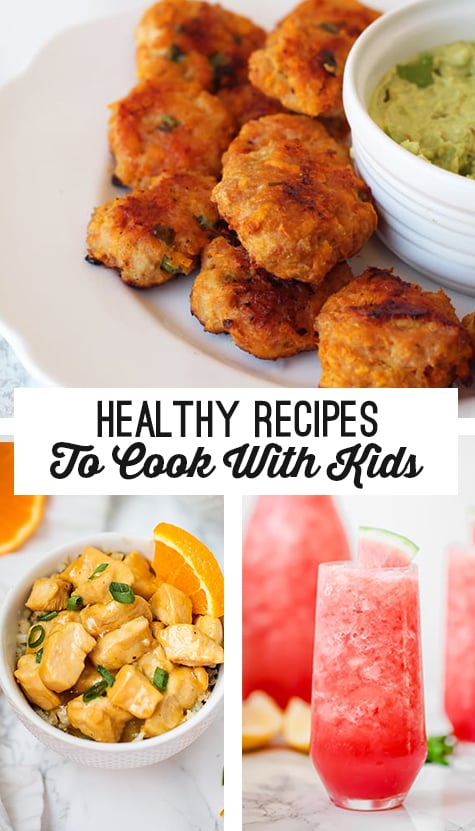 These are truly unprecedented times we're currently living in. With tons of kids out of school for the foreseeable future and more time at home, a lot of my readers have shared with me that they've been using some of their extra time to teach their kids how to cook!
Though I'm currently 9 months pregnant and still have my only kid in my belly 😉 I love cooking with kids myself, and can't wait to teach my son when he's old enough! I've done volunteer opportunities where I've lead kids in doing food crafts, and cooked with friends kids, and have actually been doing some research on it in preparation for my own son making his arrival soon. There are so many benefits, and it's a great time to get started!
What are the benefits of cooking with kids?
It's an amazing life skill to learn
Cooking is one of those life skills that every single person can benefit from. Cooking helps us eat healthier, save money, and provide for our loved ones in a meaningful way. Not all schools teach home economics (I certainly never took it) so learning at home at a young age is an amazing opportunity.
It's a fun way to teach simple math skills
Measuring ingredients and converting things like tbsp to cups, understanding the difference between cups and ounces, etc. are all great ways to teach simple math skills. These are the kind of easy math skills that kids will easily use in everyday life when making food for themselves! Plus, it's a much more gratifying to do math when you get cookies at the end of it!
Cooking teaches patience
It takes time to bake, slow cook, or cook on the stovetop. There's just no instant gratification with cooking from scratch. Making a recipe from start to finish is a great way to teach patience.
It's a fun activity
Cooking can be tons of fun! It's a productive and fun activity to do, that comes with a reward of a finished recipe for everyone to enjoy.
How do you make cooking with kids more fun?
Let them choose what to cook
Ask your kids what they want! Having that extra level of control over what they're helping with adds an extra layer of ownership.
Of course, it can be helpful to give them a few options to choose from. After all, you're still the one shopping for the ingredients and know what's accessible, financially reasonable, and so forth. But even allowing them to choose between two options is a great way to go!
Use fun tools like a cookie cutter to cut fruits and vegetables
If you're just doing something simple like slicing up fruit or vegetables for a snack plate use, try pulling out the cookie cutters to make eating fresh produce fun. I recently did this as an activity while volunteering at a school with 4th and 5th graders, and they really loved it!
Keeping food safety in mind
Explain the why's behind food safety
Actually sharing why you want to wash your hands after touching raw meat, why you don't want to cross-contaminate a cutting board with raw chicken when you intended to use it with raw vegetables later, and so forth is much more effective than when you don't explain the full reason.
Teach proper handwashing
Proper handwashing is always an important skill, but handling food is a great opportunity to reinforce good habits, such as…
Lathering well with soap and water
Washing hands for at least 20-30 seconds. Wash the front and back on your hands, between your fingers, and even get under your nails if you're working with something that could get stuck under there.
Use a clean towel to turn off the faucet and dry your hands well.
Always be mindful of sharp kitchen utensils and heat
Everything from knives to graters, to food processor blades, as well as the stove and oven. Always supervise and scale to your child's age!
Great Healthy Recipes to Cook with Kids
Main Dishes
These sweet potato chicken poppers are one of the most popular recipes on my blog, and they're perfect for kids! They're basically healthy chicken nuggets 😉 They have minimal ingredients and not a lot of steps.
Keep safety in mind such as washing hands after touching the raw chicken!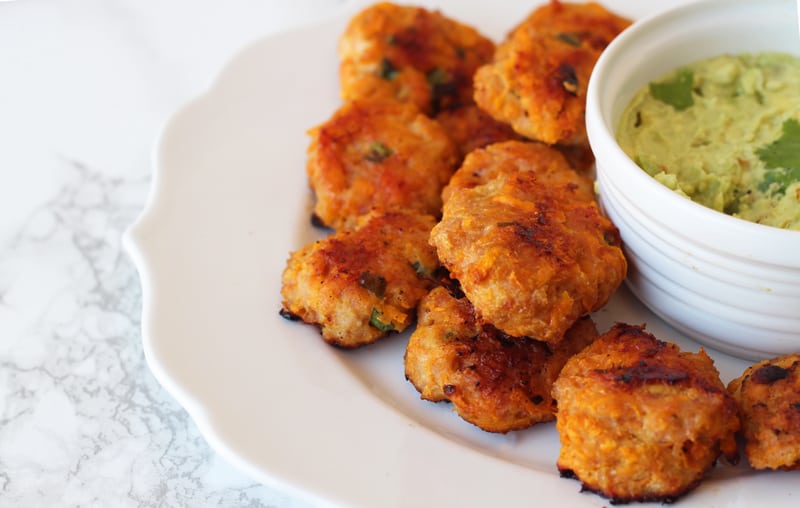 What kids can help with:
Measure the ingredients
Mix the ingredients together
Roll the chicken into nuggets and flatten into poppers
Build your own taco night is always a good time! Be sure to be careful with shredding the barbacoa if it's still too hot! Depending on how old your kids are, be sure to help with anything that involves a knife as well.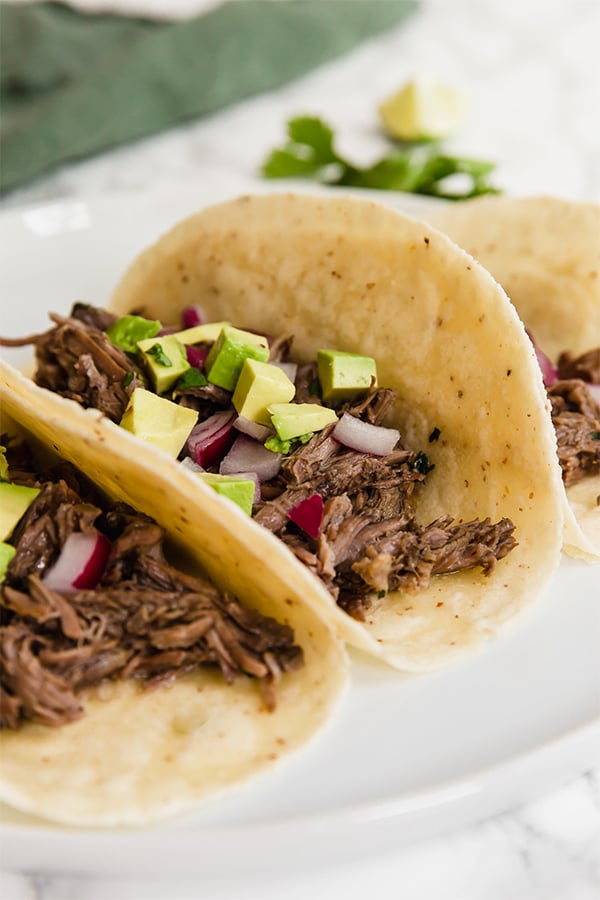 What kids can help with: 
Measure the ingredients
Shred the barbacoa
Pick their favorite ingredients for tacos and help prep
Assemble their own tacos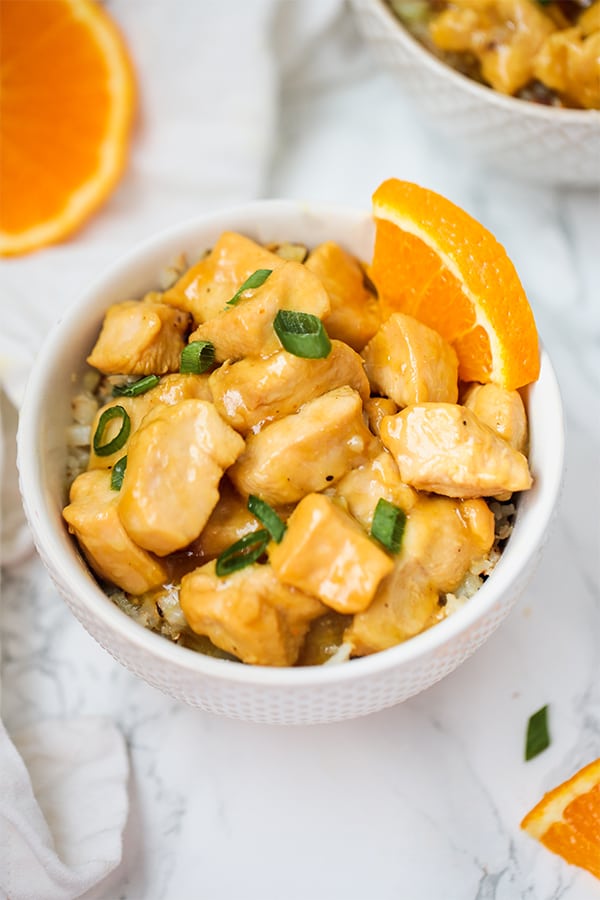 What kids can help with:
Measure the ingredients for the sauce
Mix the sauce together
Choose a favorite side dish (like cauliflower rice, broccoli, etc.) and help accordingly
Side Dishes
Tater tots are such a fun food that can easily be made into a healthy snack using real food ingredients.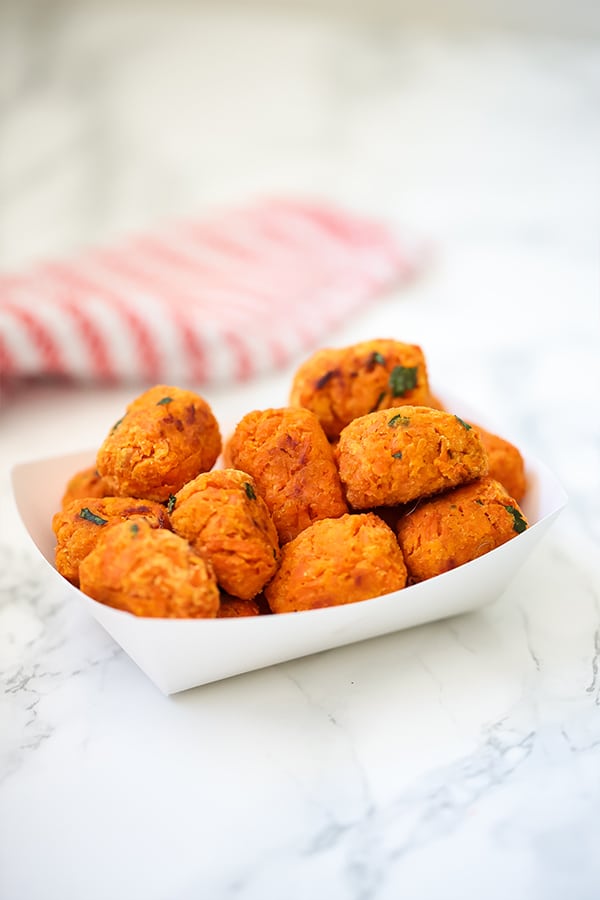 What kids can help with: 
Measure the ingredients.
Mix the ingredients together
Form the mixture into tater tots
Choose their favorite dips and serve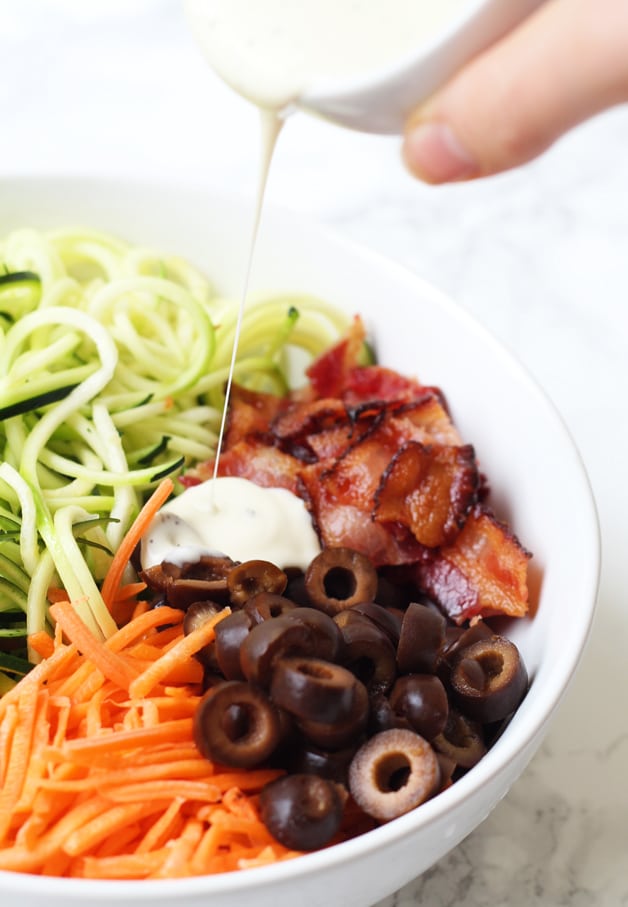 What Kids Can Help With: 
Measuring the ingredients for the pasta salad
Measuring the ingredients for the homemade ranch
Mixing the homemade ranch together
Combining the pasta salad and ranch
Snacks & treats
You definitely don't need a box mix to make pudding! Pudding is easy to make, and a great snack.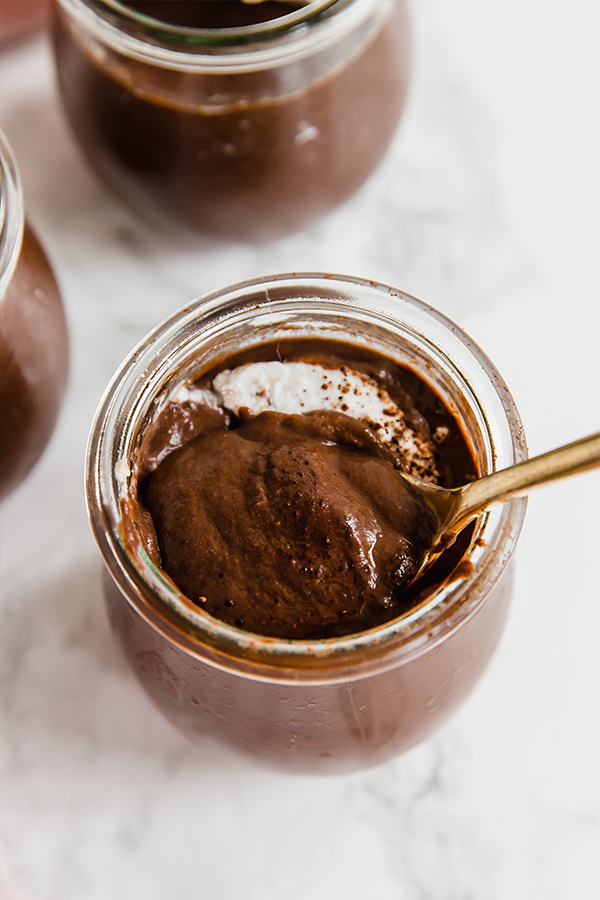 What kids can help with: 
Measure the ingredients
Add to the pot and whisk together (before the pot goes on the stove to avoid the heat)
Once cooled, pour into the jars
Let them choose their favorite toppings like berries, chocolate chips, etc. and top the puddings
This cookie dough snack is a no-bake recipe that's safe to eat raw!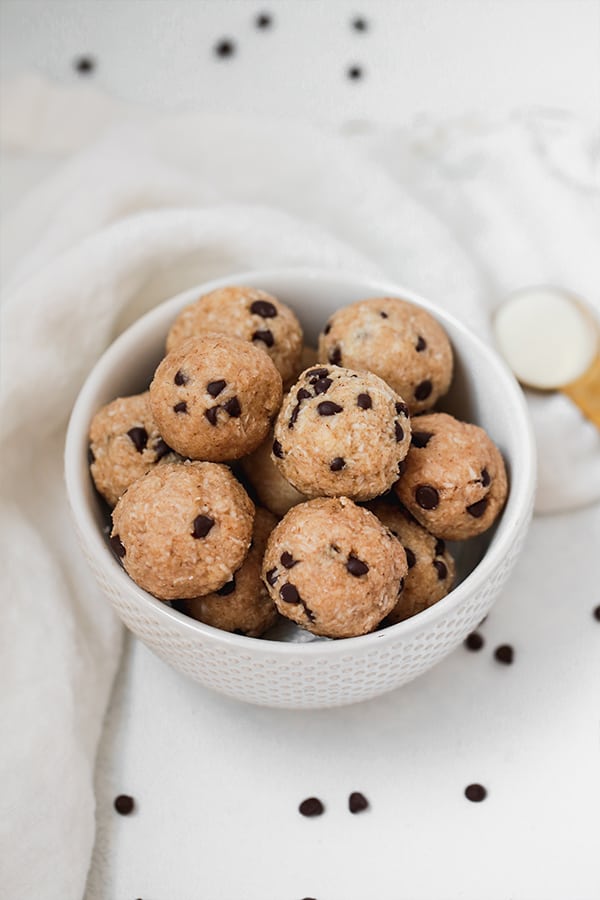 Measure the ingredients
Roll into cookie dough balls
Drinks
This simple drink is so perfect for summer days! Both kids and adults will love this one.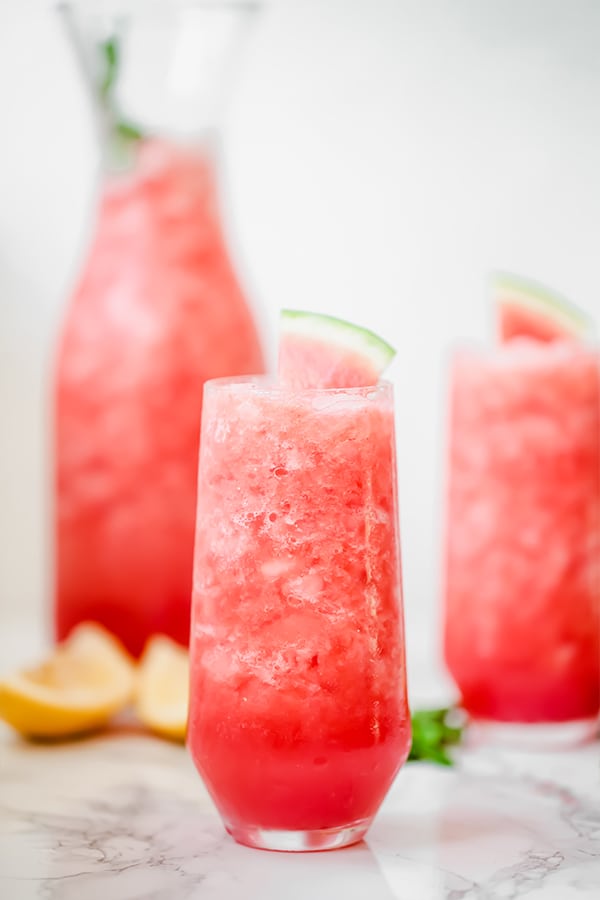 What kids can help with:
Measure the ingredients
Help add everything to the blender
Blend in the blender
Help with holding the strainer to strain out the seeds
I hope these recipes and tips were helpful! Happy cooking!