10 No Cook Summer Snacks
These no-cook snack recipes are perfect for easy, no-fuss summertime fun! They're paleo, AIP, and many are also whole30.
Summertime is for ice cream, grilling, and no-bake snacks! Anything that keeps the house cool, really. You guys know I love baking and cooking, and sometimes I still make exceptions in the summer, but no-bake snacks are a must in Dallas, TX. Not only do they keep the kitchen from warming up, but they're super simple to make, which is always a plus.
These 10 no-cook snack recipes are great for adding to your summertime menu for easy, delicious fun!
10 No Cook Summer Treats
Chocolate Avocado Protein Truffles
These chocolate avocado protein truffles are a no-bake treat packed with healthy fats and protein! They're paleo, and can be made AIP.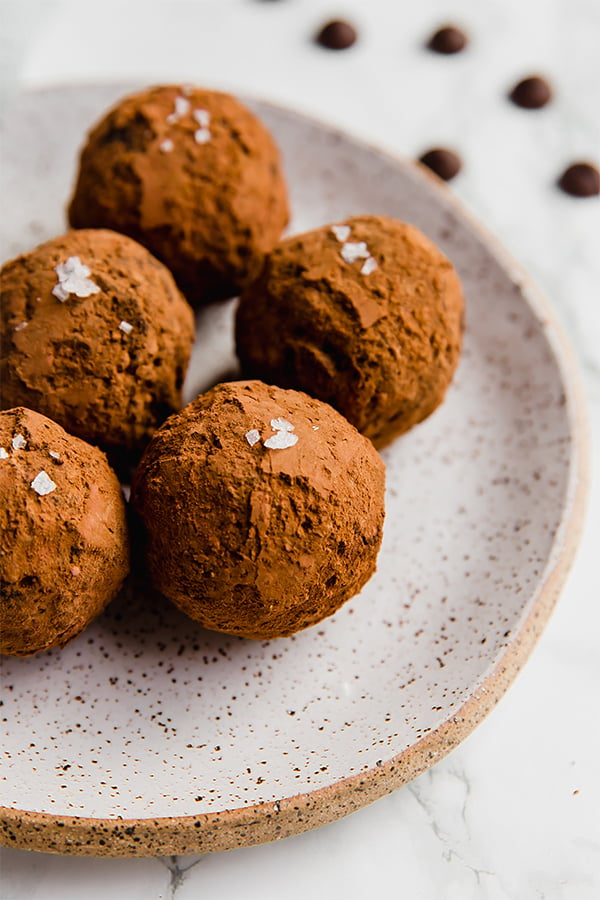 Mint Chip Banana Ice Cream Cups
Not only are these mint chip banana ice cream cups easy to make and share, but they're made from totally AIP, paleo, and vegan ingredients which makes them the perfect dessert to share at a summer gathering. And they even have a hidden veggie in them!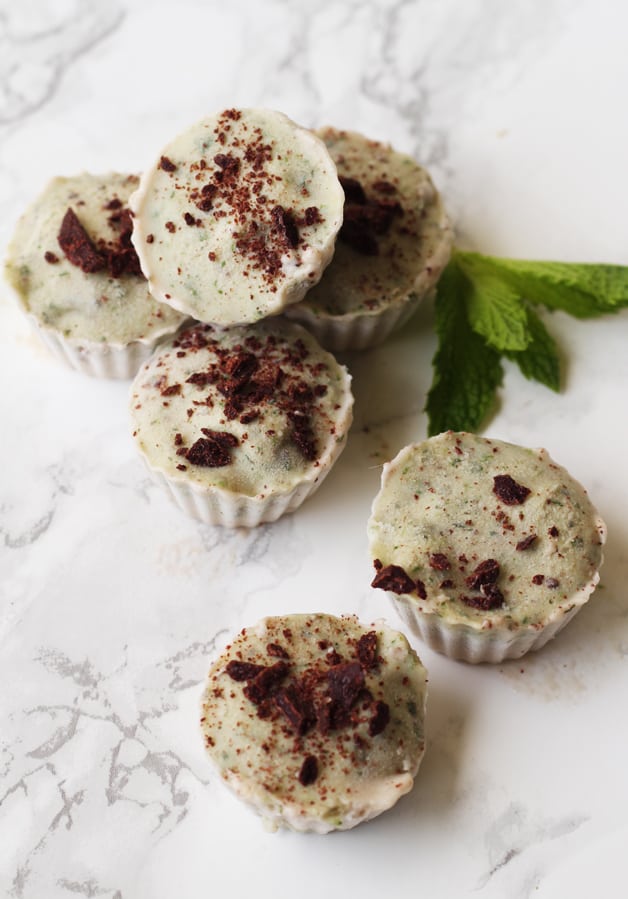 Edible Cake Batter
This edible cake batter has everything you love about cake but without having to bake it. It's the perfect no-cook option for getting a taste of vanilla cake! Plus, it's gluten-free and can be made dairy-free!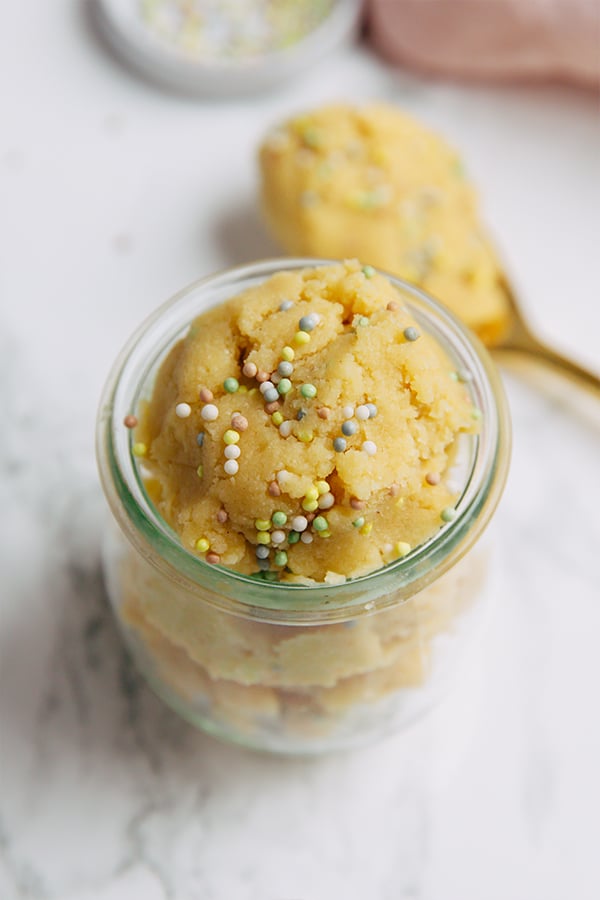 Strawberry Mango Salsa
This strawberry mango salsa is an easy, fresh, and flavorful side dish! It's made with all fresh fruit and can be served with tortilla chips.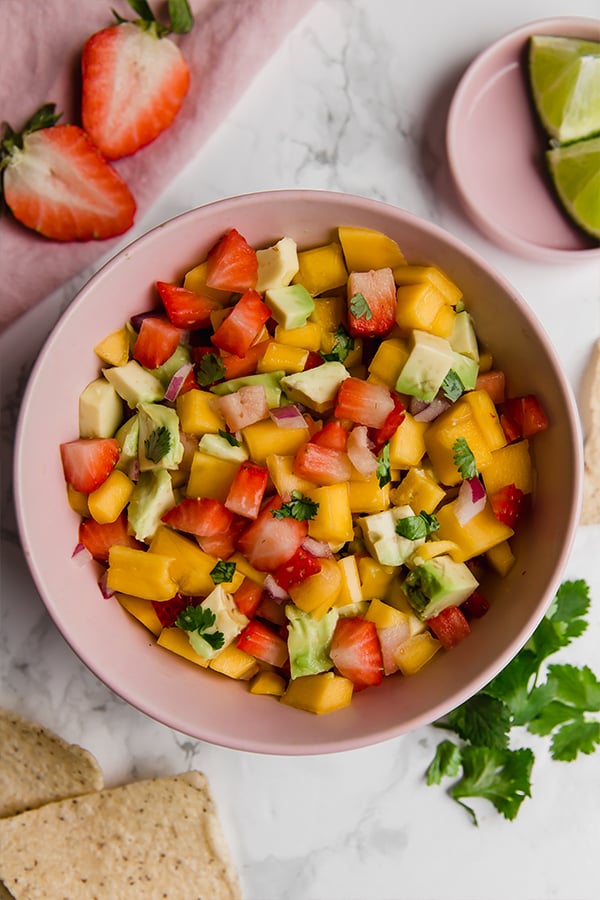 Samoa Truffles
These no-bake Samoa truffles are perfect for satisfying your girl scout cookie cravings! They're paleo, gluten-free, vegan, dairy-free and can be made AIP.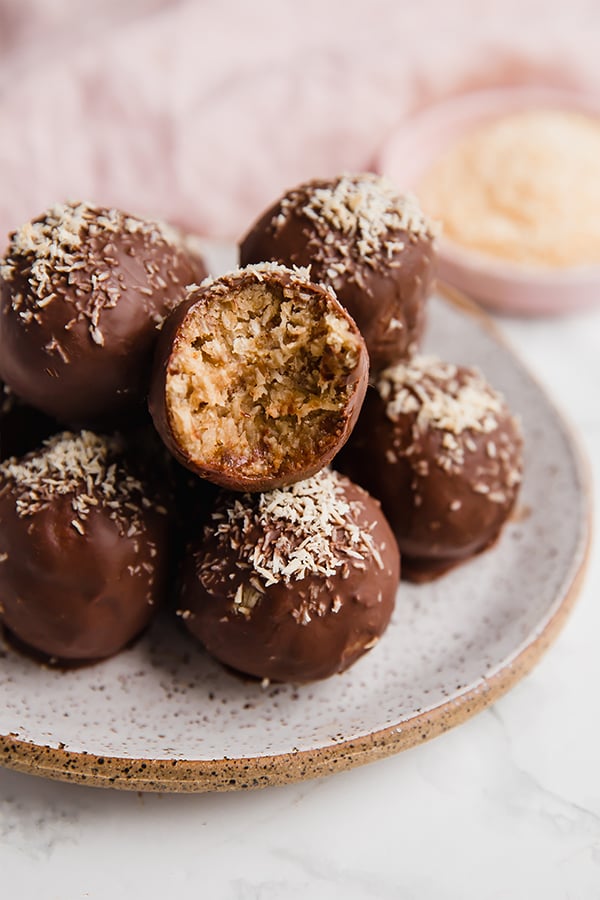 Honey Lime Mint Fruit Salad
This honey lime mint fruit salad is a simple summertime side dish or treat. It's made with fresh fruit, honey, lime juice, and mint for a light and easy snack.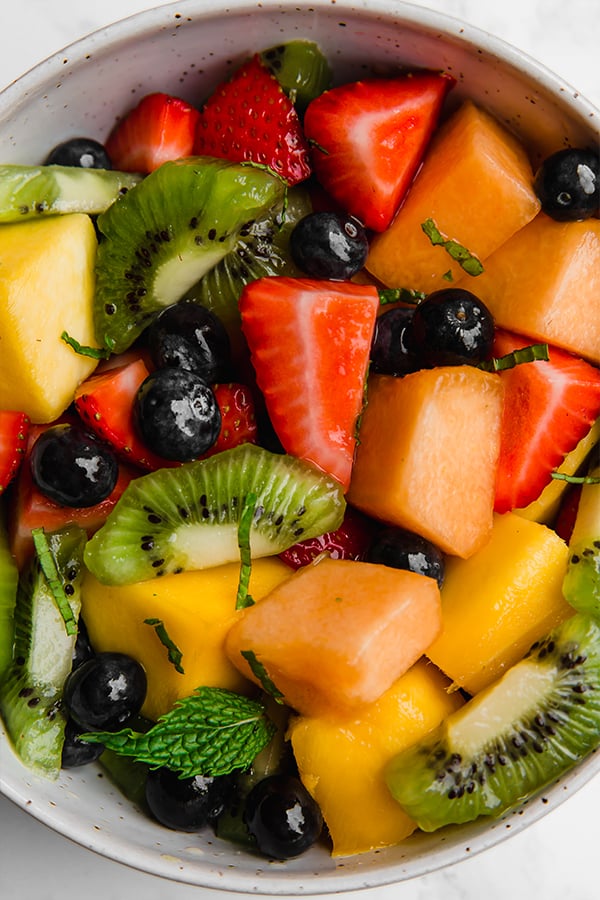 Sweet Stuffed Dates (2 Ways!)
These sweet stuffed dates are the perfect snack made from simple pantry staples! They require minimal ingredients and zero cooking.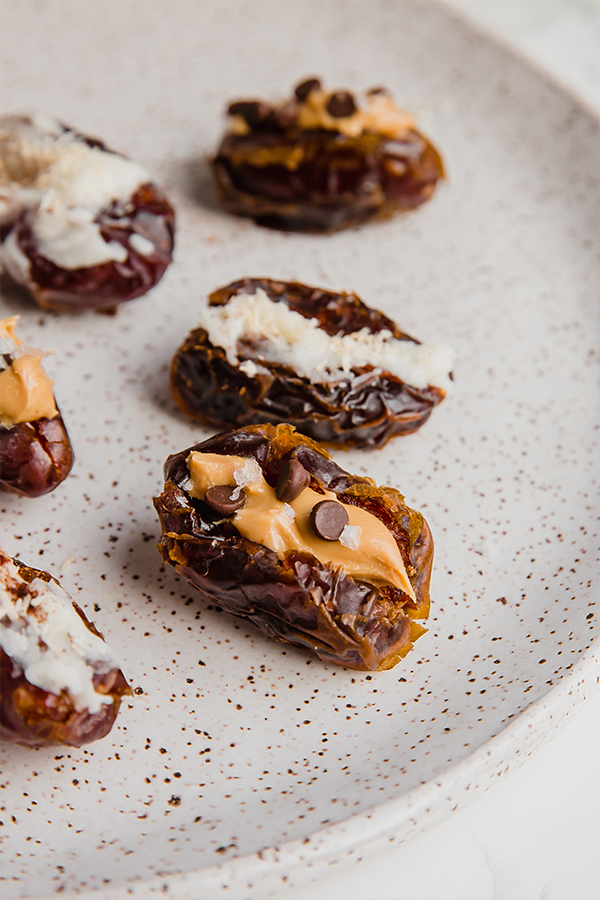 Grain-Free Granola Snack Bars
These no-cook paleo grain-free granola snack bars are an amazing snack on the go! They're naturally sweetened and have healthy fats and protein.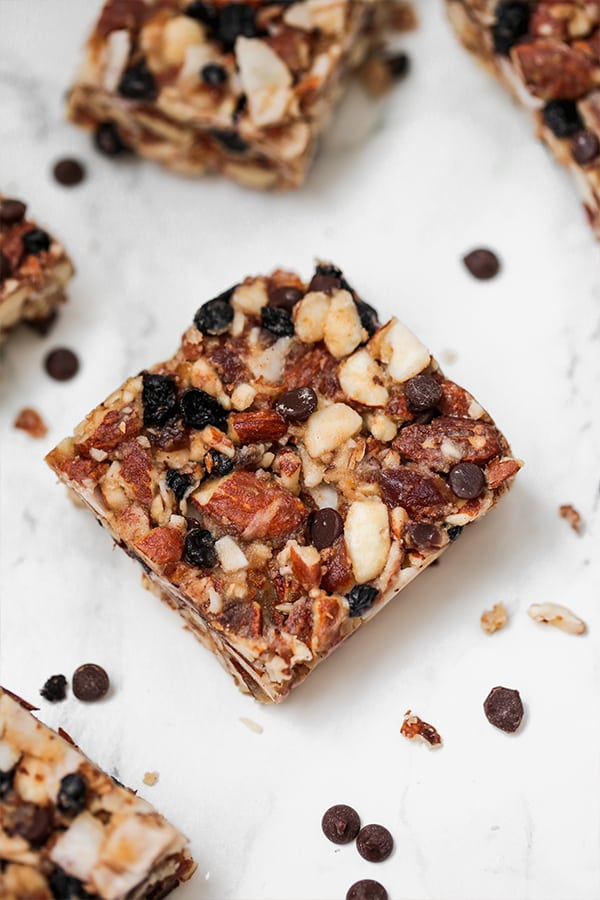 Strawberry Shortcake Bars
These no-bake strawberry shortcake bars have gotten rave reviews from all who have tried them so far. They're light and fluffy, not overly sweet, and are made with all real ingredients!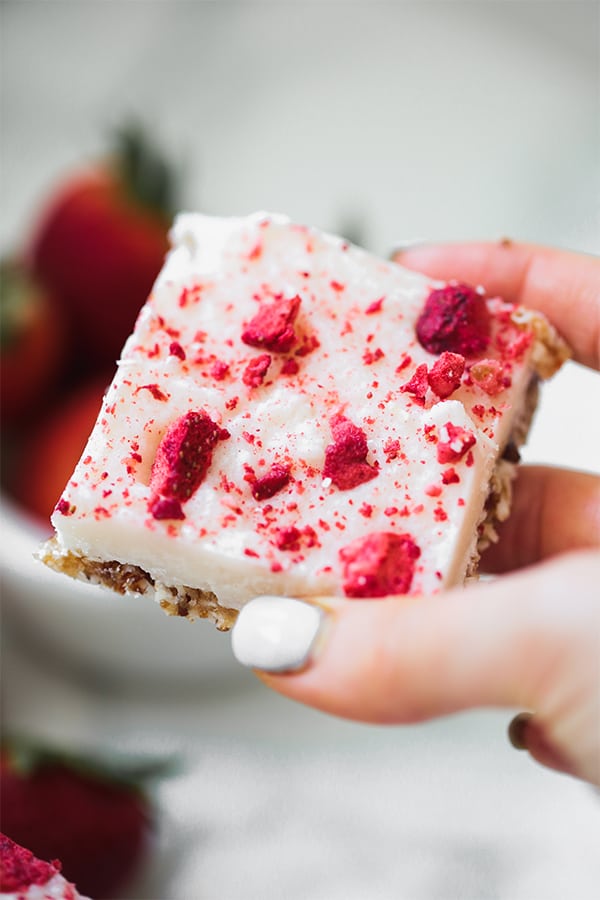 Edible Cookie Dough
Edible cookie dough is super easy to make! All you need is a few simple ingredients that you likely already have on hand, and about 5 minutes to put it all together. This cookie dough is paleo, gluten-free, and can potentially be made AIP as well.