Healthier Hot Dog & Veggie Hash
This healthier hot dog and veggie hash is a seriously good one-pan meal! It's made with grass-fed hot dogs, and is gluten, dairy, and nightshade free.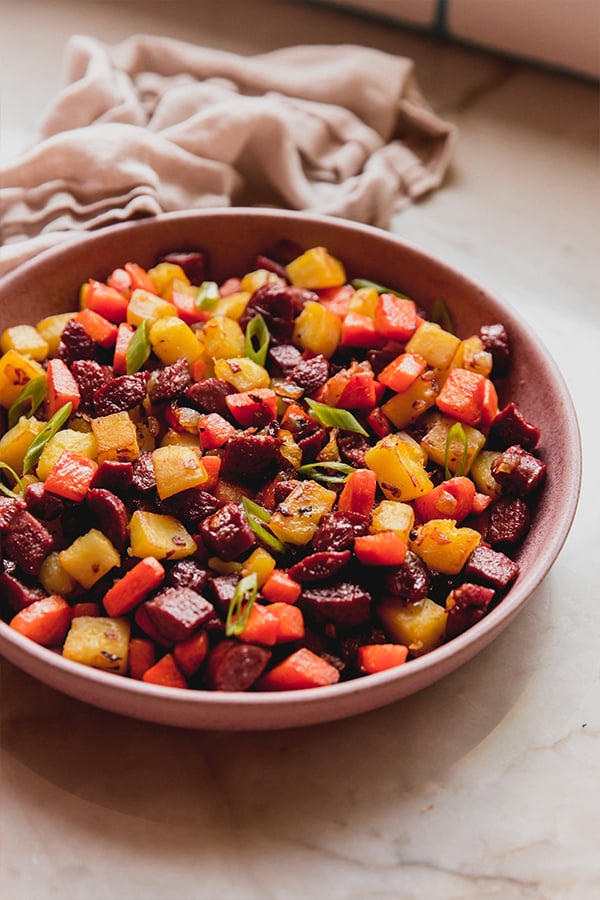 Hot dogs have been one of those foods that I've really missed since changing my diet. Nothing is quiet like a hot dog! It's comforting, nostalgic, and definitely not known as a healthier food.
When I finally found a hot dog that was nightshade free from Force of Nature, I was so excited to create this recipe! It's a healthier take on hot dogs, turning it into a yummy veggie hash with lots of added fiber and flavor.
Why you'll love this recipe
It's a one-pan meal. Less dishes are always a huge win!
Finally, a healthier hot dog recipe! These hot dogs from Force of Nature are so amazing! I've searched for a hot dog that's high quality and nightshade free for years. It makes this recipe a healthier version using a comfort food classic.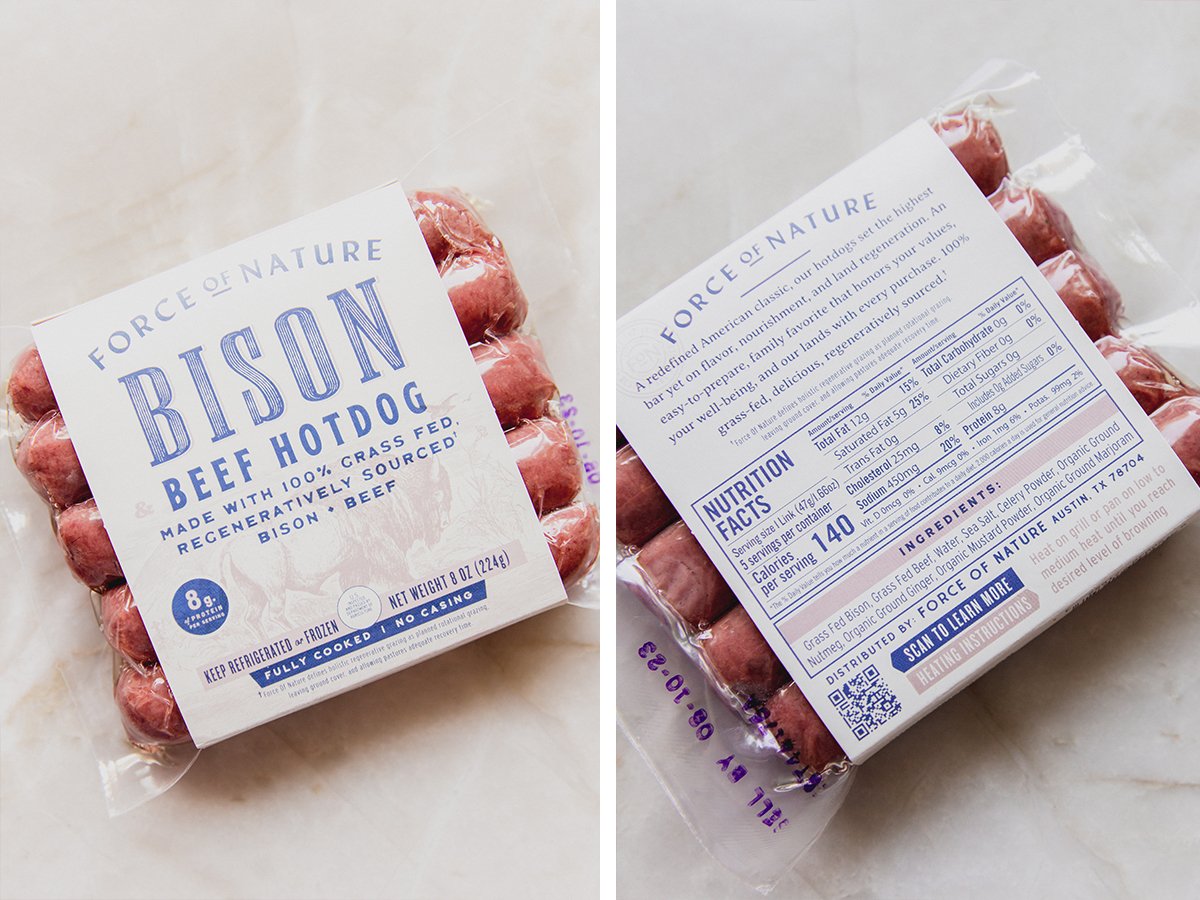 The Ingredients for the Hot Dog Hash
Carrots and White Sweet Potato. I love root vegetables in this dish! You can also go with regular sweet potatoes if you don't have white sweet potatoes on hand.
Onion. This flavor pairs well with the overall dish.
Hot Dogs. Any hot dog will work, but these hot dogs that I used from Force of Nature are magic! I was so excited to find it in stores recently! They're grass-fed, and nightshade-free, which is incredibly hard to come by in hot dogs. I found them at Natural Grocers.
Avocado Oil, Salt, Pepper, Garlic Powder, and Green Onion.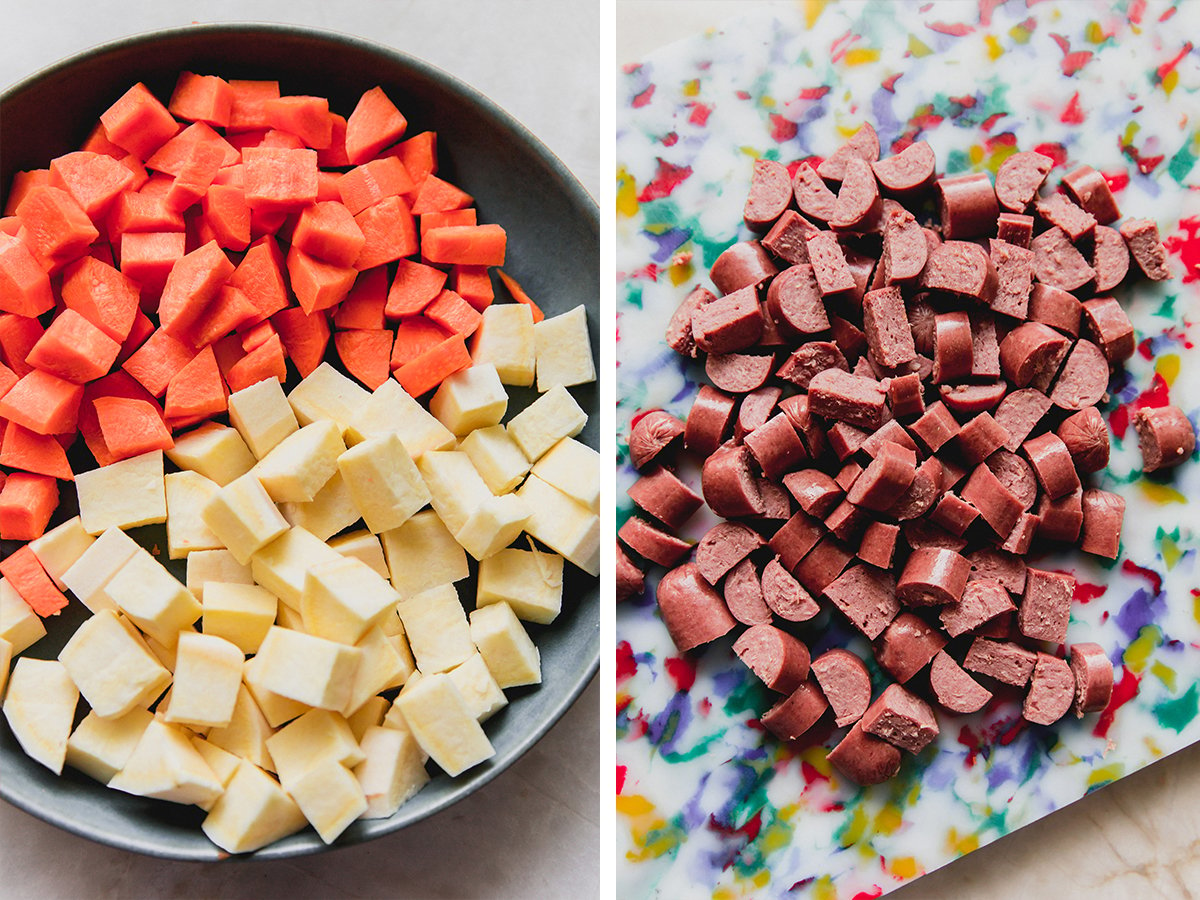 How to Make Healthier Hot Dog & Veggie Hash
Step One. Crisp the hot dogs and then remove from the pan.
Step Two. Add the onions to the pan and saute.
Step Three. Add the carrots and sweet potatoes and saute with the onions.
Step Four. Add the hot dogs back in and stir to combine
Step Five. Enjoy topped with green onions.
Tips & Tricks
Cook the hot dogs and veggies separately. I highly recommend keeping this as two separate steps! The reason is that this keeps the pan from overcrowding so they crisp properly.
Add a sauce! Good old fashion ketchup would be seriously good on this dish, as well as an aioli.
How to store and reheat this hash
Store the cooked hash in the fridge in a glass container and reheat on the stove for a few minutes or until warm.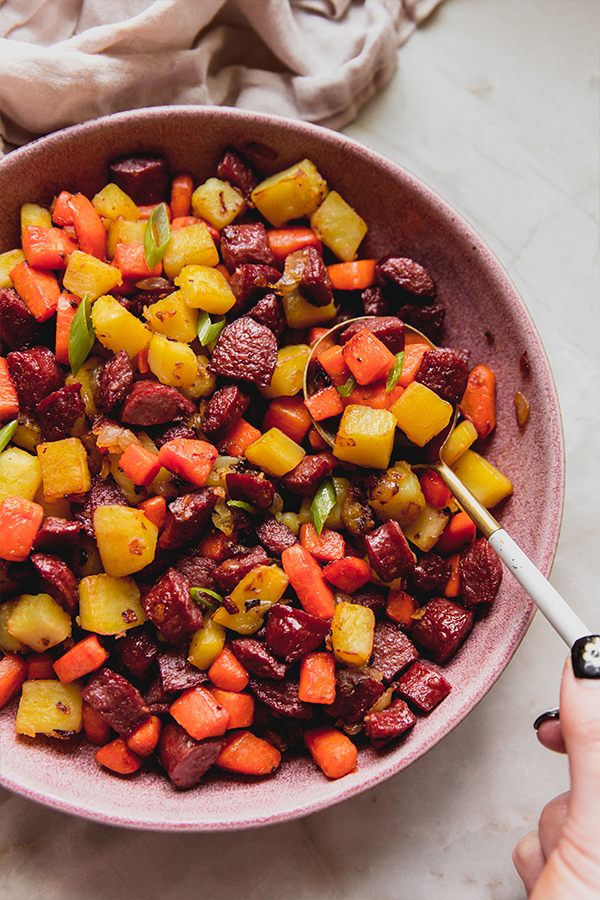 You'll also like…
Print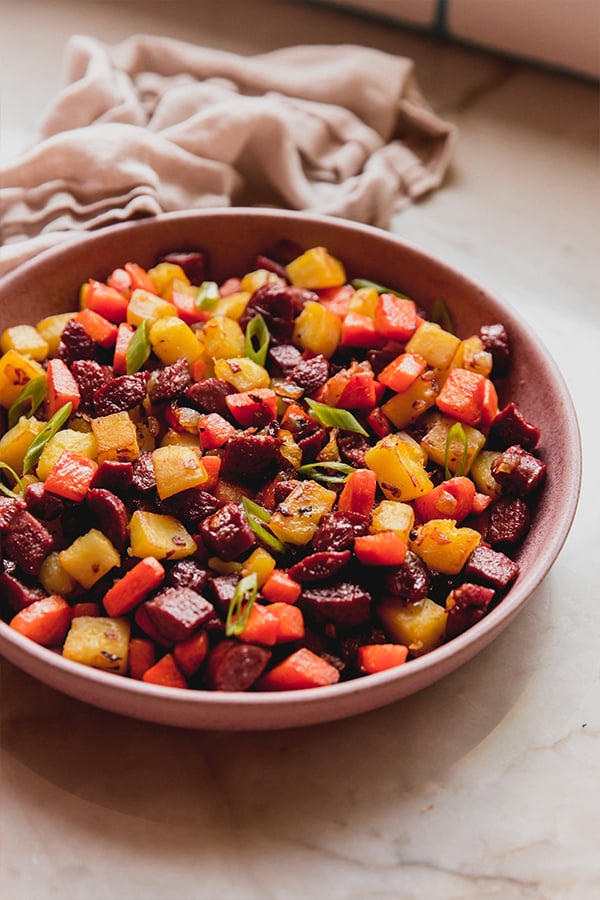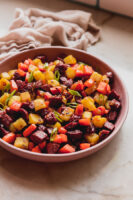 Healthier Hot Dog & Veggie Hash
---
Author:
Total Time: 40 minutes
Yield: 4 servings 1x
Diet: Gluten Free
2 tbsp avocado oil
1 8oz package of beef and bison hotdogs, chopped (I use these)
1/2 yellow onion, diced
1 1/2 cup carrots, peeled and chopped
1 1/2 cup white sweet potato, peeled and chopped
Salt and pepper
2 tsp garlic powder
2 tbsp green onion, chopped
---
Instructions
Using a large pan, heat the avocado oil over medium heat. Once the oil is shimmering, add the hot dogs. Cook for a few minutes on each side, until the hot dogs are crisp on all sides. Remove from the pan and set aside.
Add more oil if needed, and add the onion to the pan. Saute for 3-4 minutes or until the onions are lightly translucent.
Add the carrots and sweet potato to the pan and saute for 8-10 minutes, stirring often to avoid burning and evenly cooking the vegetables. Lightly salt midway through the cooking time and add pepper and garlic powder if desired. Add an extra tablespoon of oil during cooking if needed. The vegetables should be soft and lightly crisp.
Reduce the heat and add the cooked hot dogs to the pan. Stir to combine and reheat the hot dogs.
Serve topped with green onion.
Prep Time: 15
Cook Time: 25
Category: Main Dishes
Method: Stove Top
Cuisine: American
Nutrition
Serving Size: 1 serving
Calories: 529
Fat: 42.6g
Carbohydrates: 18.5g
Fiber: 3.4g
Protein: 17.8g