My Favorite Nourishing & Comforting Recipes
Disclaimer: This post is intended to simply share recipes, and not substitute for professional medical advice or treatment. Always refer to your own doctor and sources such as the WHO for up to date information on the current guidelines for prevention and staying healthy. 
These are some of my favorite recipes for staying nourished and comforted! These recipes are paleo, AIP, and many are whole30.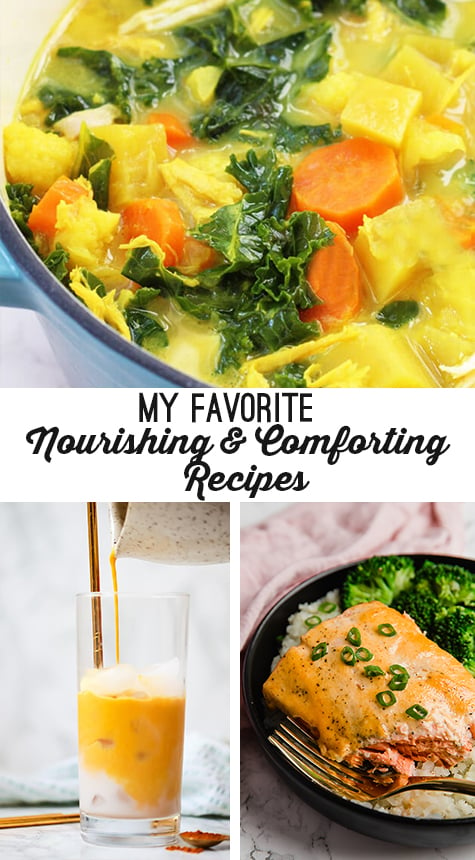 First, with all of the uncertainty in the world right now, I am sending tons and tons of love to everyone as well as praying for good health and comfort! Everyone is fighting their own battle that we can't always see each and every day, and showing grace and love is always important. We all deal with things differently, and I'd certainly be lying if I said I wasn't already feeling some extra feels these days being nearly nine months pregnant 😅
I started this website because I believe in the power of food and the impact that it has on our body, heart, and soul! I wanted to share a list of some of my favorite healthy recipes that help nourish and comfort from the inside out.
1. Turmeric Chicken Soup
This anti-inflammatory turmeric chicken soup is a nourishing and healthy meal that's packed with veggies and turmeric.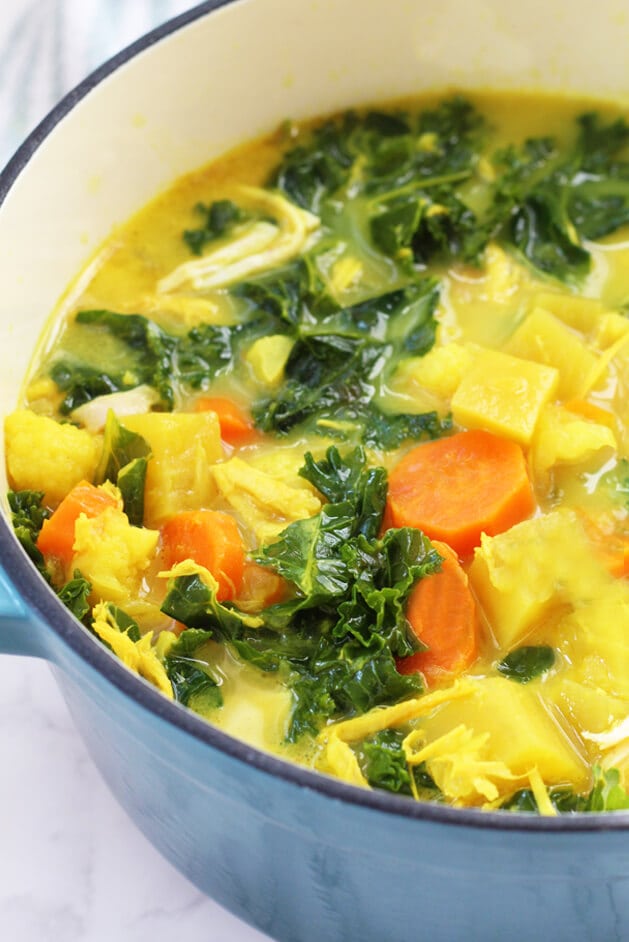 2. Turmeric Latte
Turmeric lattes are one of my favorite drinks for this time of year! You can have this hot or iced.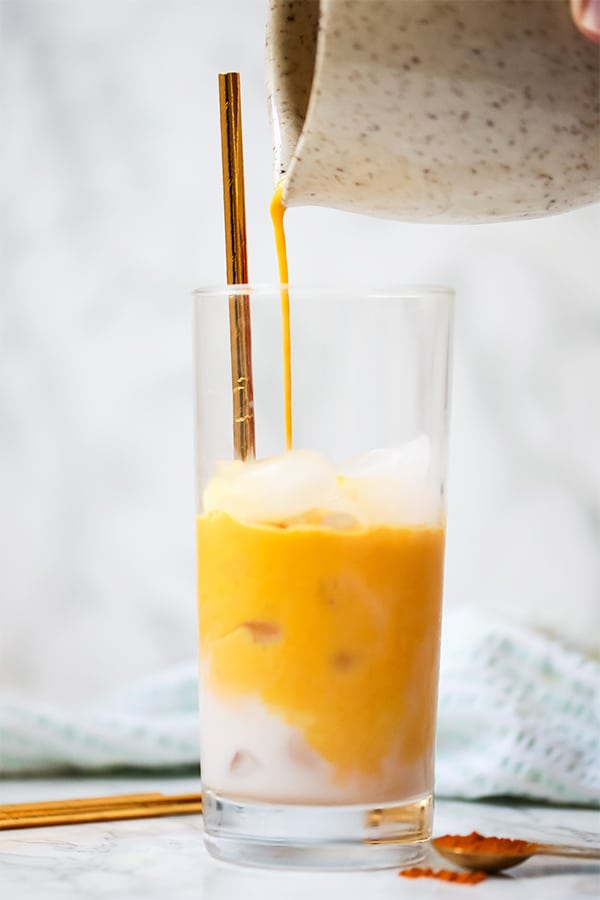 3. Egg Roll Soup
This easy egg roll soup is full of veggies and made with ginger!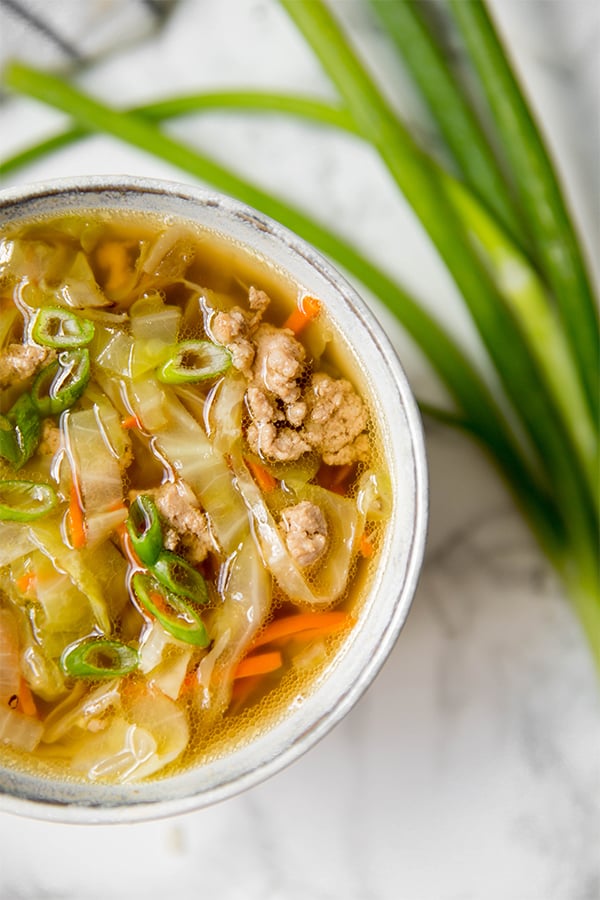 4. Homemade Bone Broth
Homemade bone broth is one of my favorite wellness hacks! It's packed with minerals, collagen, and nourishes our gut.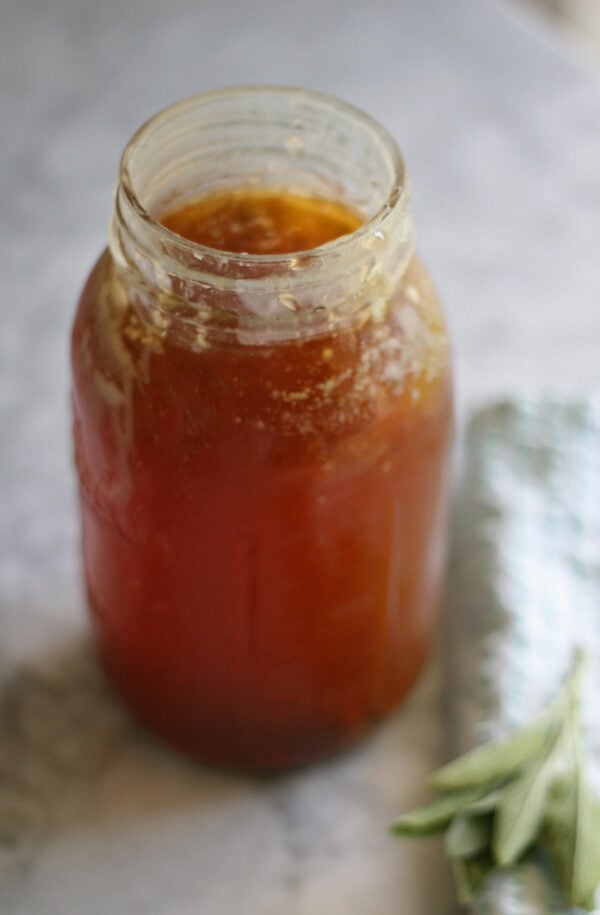 5. Apple Cider Vinegar Power Shots
These apple cider vinegar shots are meant to be diluted for a fermented drink that provides probiotics and can boost our digestive fire.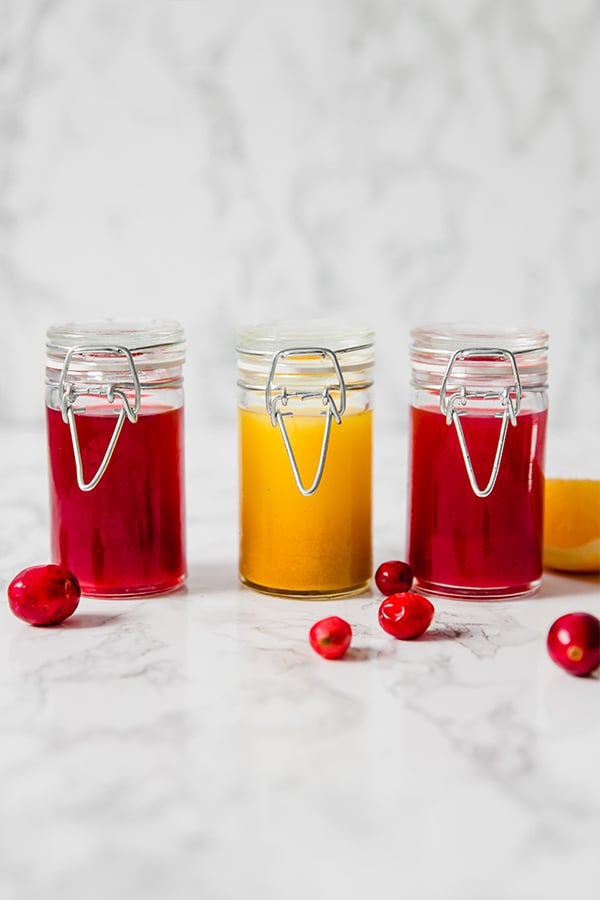 6. Gnocchi Chicken Soup
This gnocchi chicken soup is seriously good for the soul, which is an important piece of overall wellness!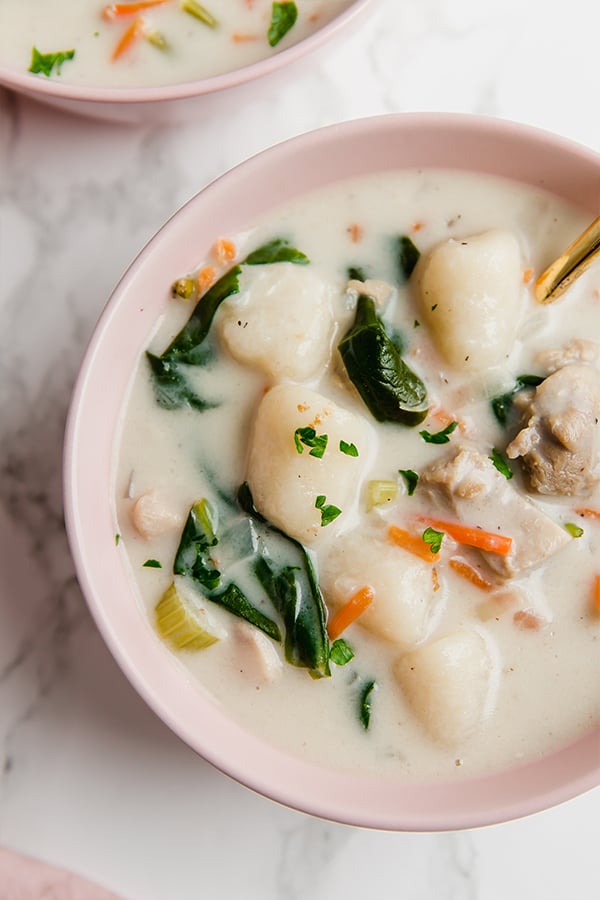 7. Paleo Beef Stroganoff
This comforting beef stroganoff is the perfect nourishing dish if you're needing some comfort food!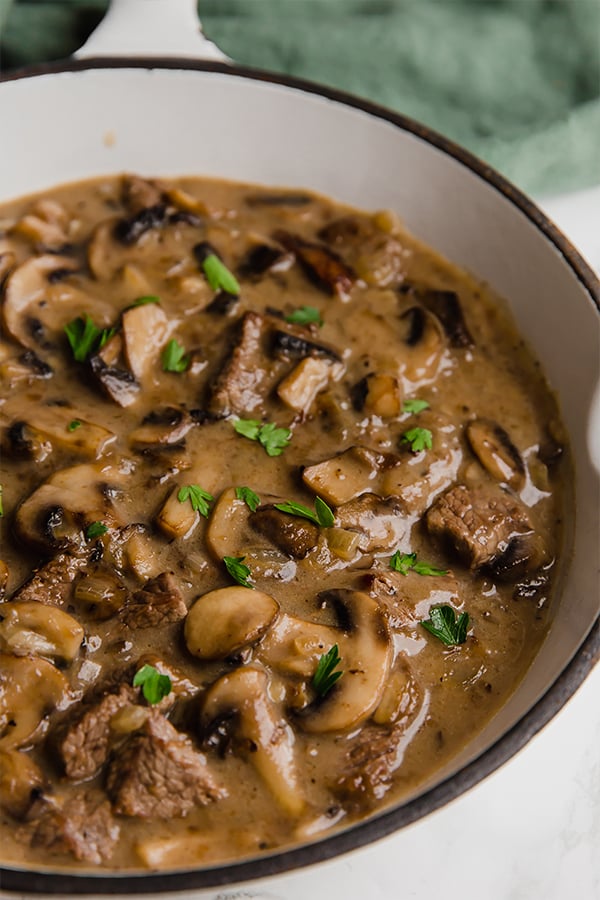 8. Mongolian Ground Beef
This simple Mongolian Ground Beef is made with minimal ingredients and tastes great served with veggies! It's one of those meals that you can throw together quickly with cheap and easy ground beef! We always stock our freezer with lots of ground beef to make meals like these.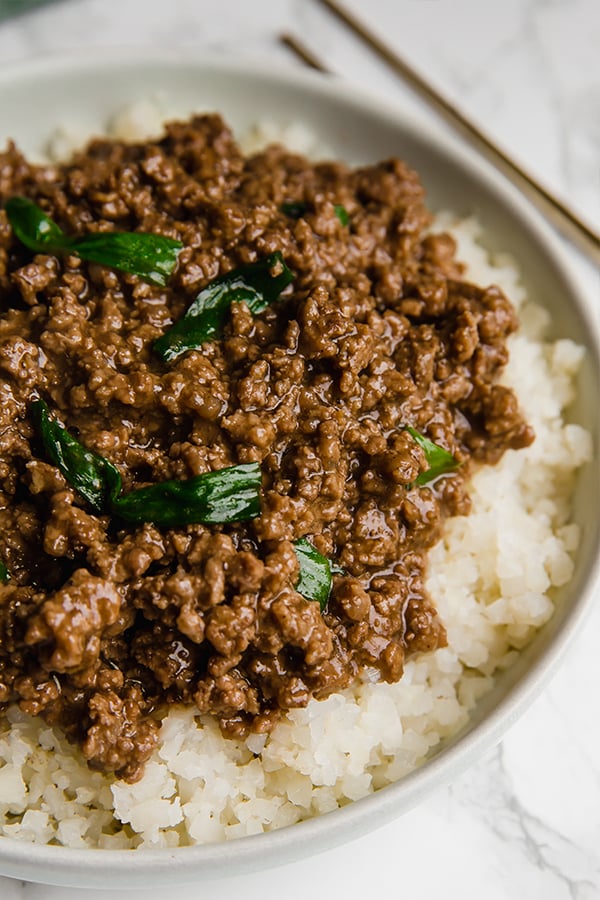 9. Bang Bang Salmon Bowls
Salmon is one of my favorite healthy proteins! These bang bang salmon bowls are made with healthy salmon, veggies, and a yummy creamy sauce.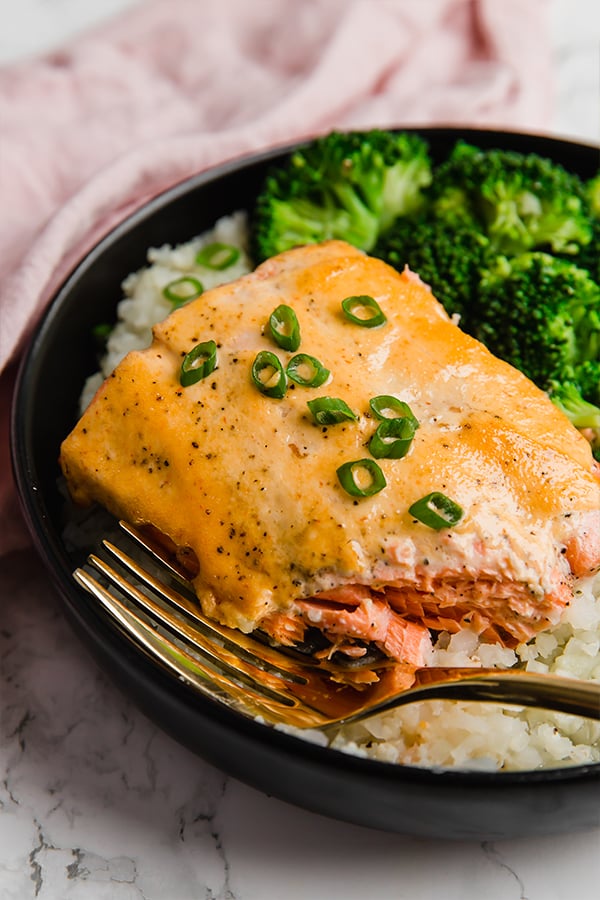 10. Turmeric Bars
These turmeric bars an easy no-bake treat made with zero refined sugar and a turmeric boost!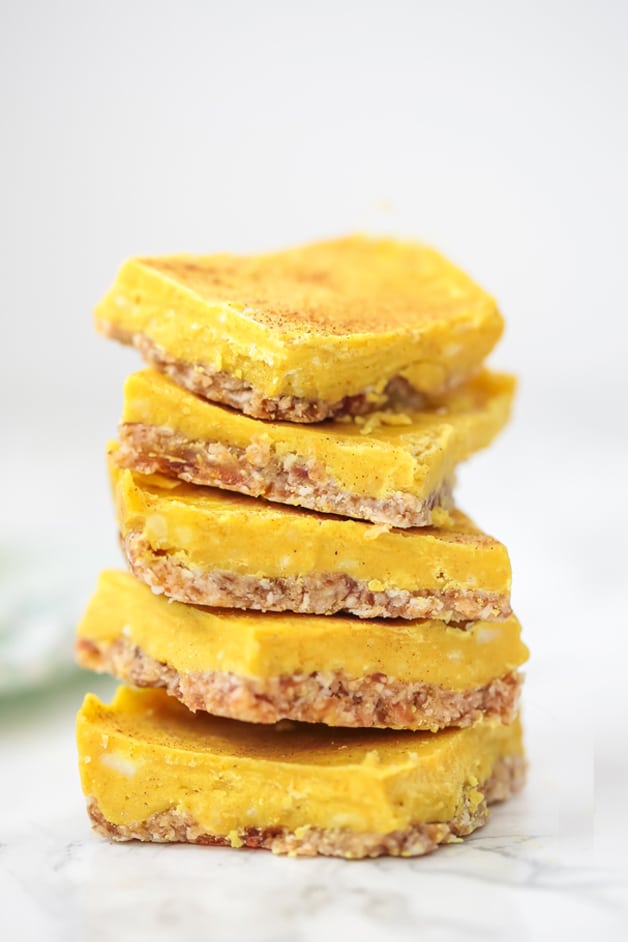 What are some of your favorite nourishing & comforting meals? 💜