Mother's Day Brunch Recipes To Make At Home
Mother's Day is just around the corner, and it's time to get to planning!
This year will be my first Mother's Day ever with Baby Boy Hoover, and there aren't enough words to explain how excited I am! Mothers day is a bit different this year, but that doesn't mean Mother's Day can't still be celebrated and made extra special at home! I wanted to share some of my favorite recipes that are both Paleo & AIP that are great for making at home for Mother's Day Brunch!
Mother's Day Brunch Recipes
Mother's Day Main Dishes
Carrot Bacon Breakfast Fritters
Veggies, bacon, and a yummy sauce! These crispy carrot bacon breakfast fritters are perfect for brunch.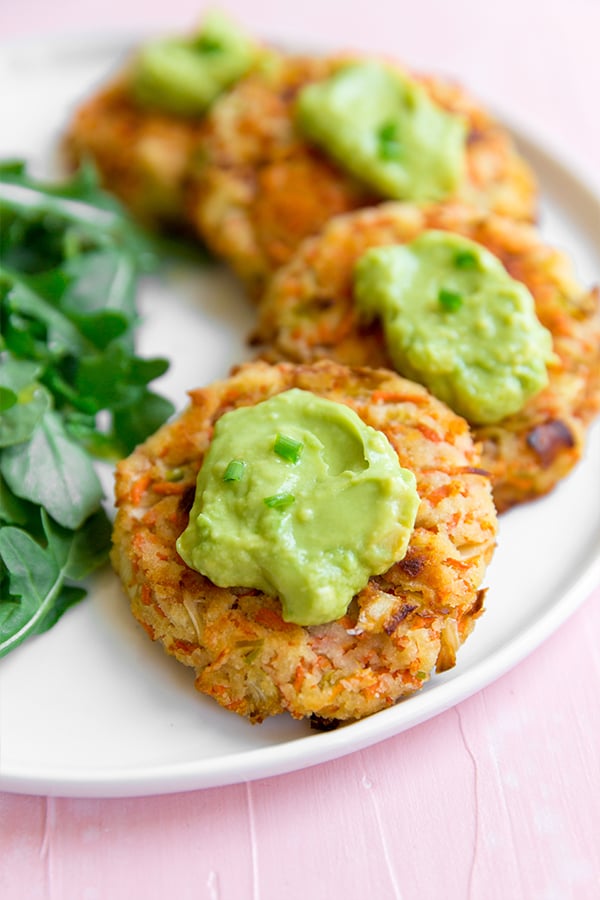 Everything Bagel Breakfast Nachos
I'll be making these everything bagel sweet potato breakfast nachos for Mother's Day brunch this year at my husband's request 😉
Cauliflower Everything Bagel Bites
These cauliflower everything bagel bites are made with minimal ingredients and topped with everything bagel seasoning to really round out the bagel flavor. They're perfect for snacking on at Mother's Day brunch!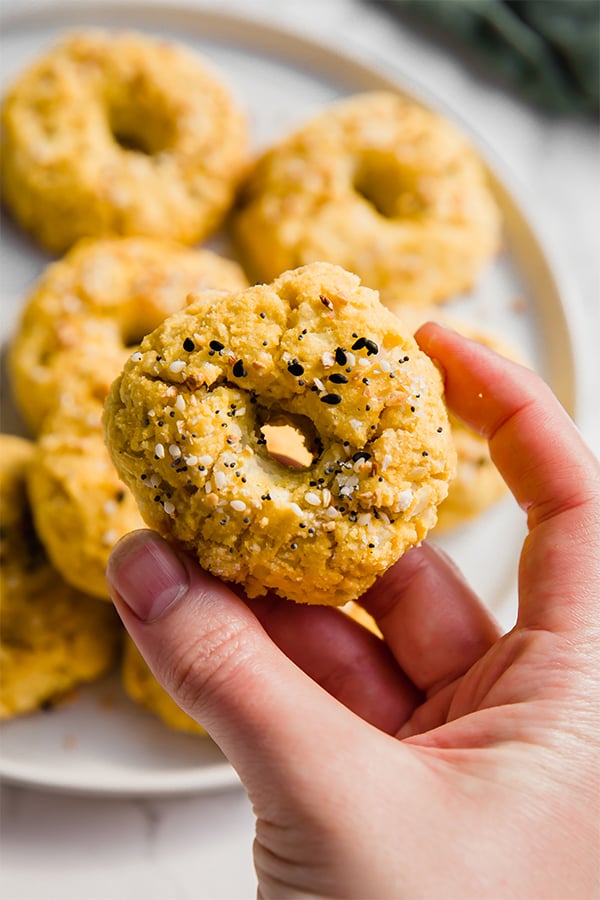 Blueberry Sweet Potato Turkey Sausage
These blueberry sweet potato turkey breakfast sausages are an amazing egg-free brunch option!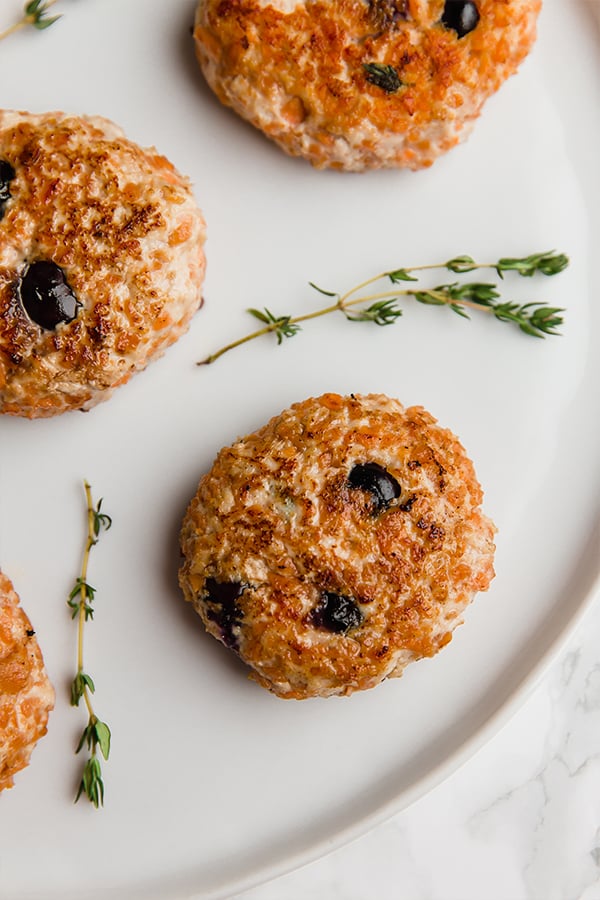 If you don't have blueberries or sweet potatoes on hand, you can easily make these delicious turkey maple breakfast sausages instead!
Chicken Bacon Ranch Casserole
This chicken bacon ranch casserole is a delicious main dish and brunch option! It's paleo, whole30, and AIP.
Mother's Day Soup & Salad
Crispy Chicken Salad
With fresh berries, crisp radishes, and an avocado ranch, this is the crispy chicken salad springtime salad!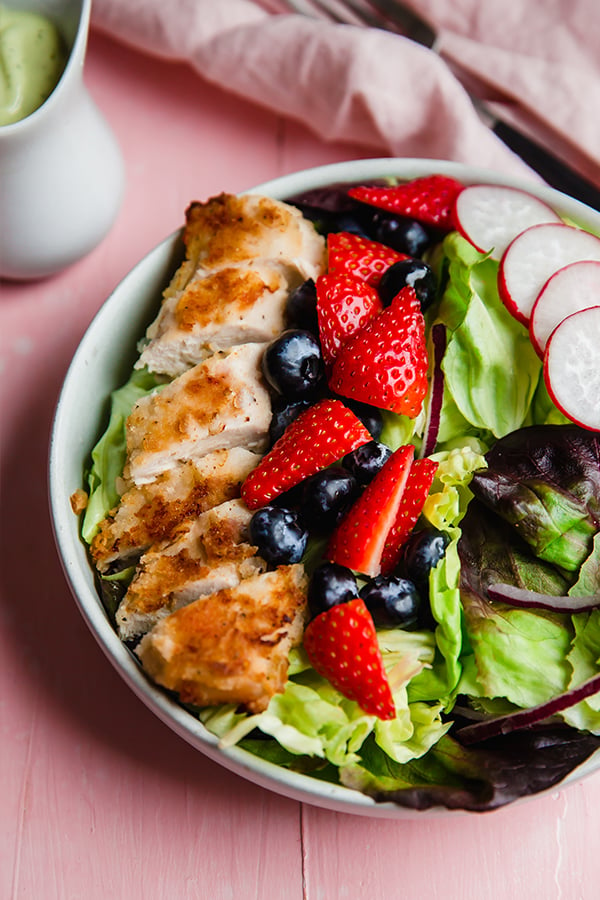 Wedge Salad
Who doesn't love a wedge salad? This shrimp wedge salad is made with romaine hearts instead of iceberg lettuce.
Carrot Turmeric Soup
This carrot turmeric soup is perfect for spring, and especially perfect for Mother's Day if you add the edible flowers!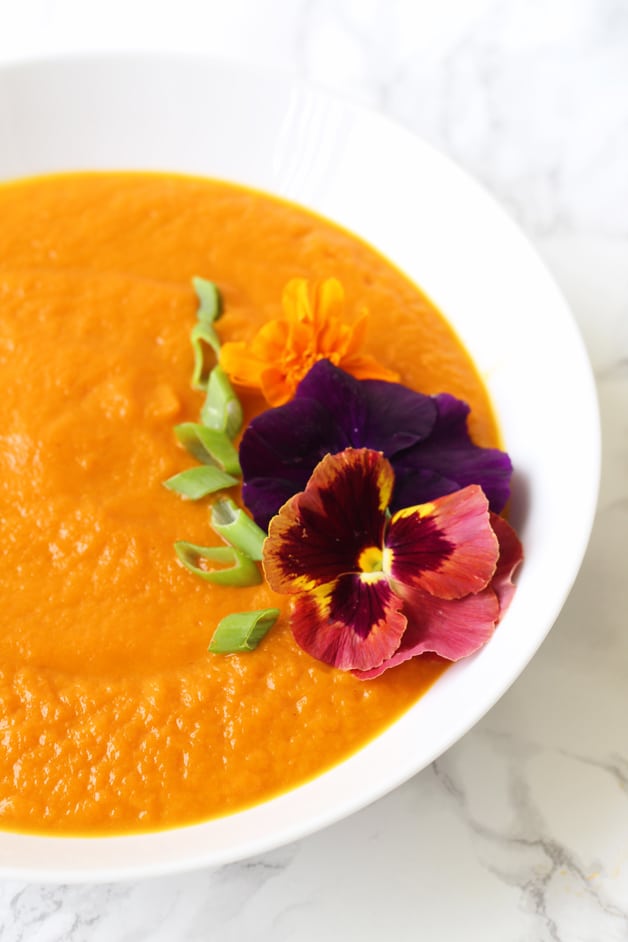 Mother's Day Side Dishes & Snacks
Scallion Pancakes
These scallion pancakes are a delicious flatbread snack, easily made with minimal ingredients & pantry staples! They're chewy, crispy, savory and are made to be gluten-free paleo, and AIP.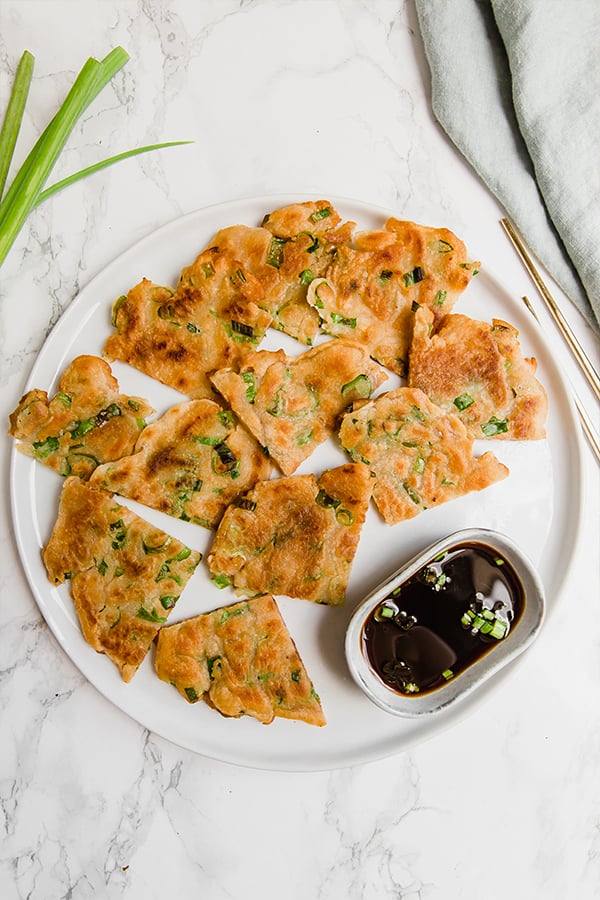 Purple Coleslaw
This purple coleslaw is a ridiculously easy & fun side dish! It's a beautiful, vibrant and delicious addition to your mother's day brunch.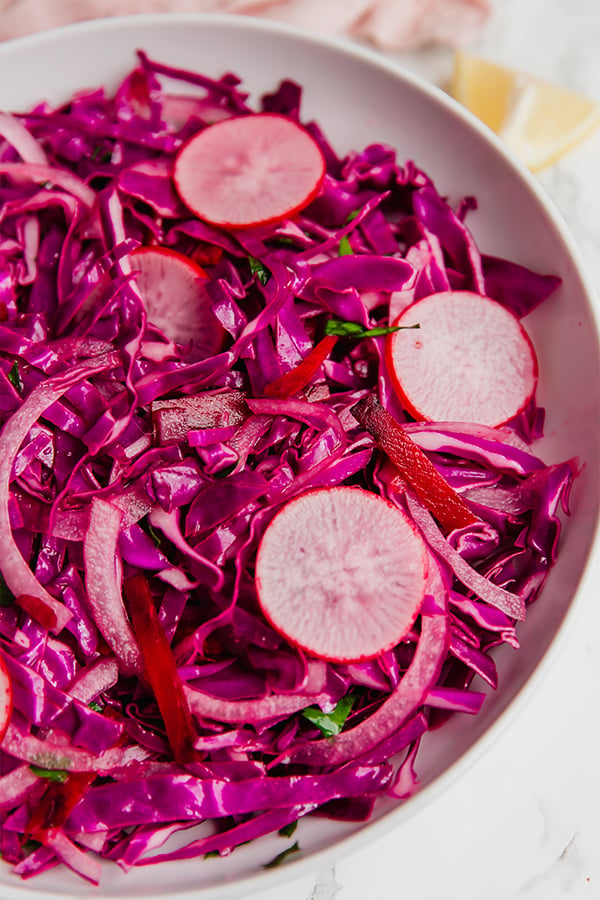 Honey Lime Mint Fruit Salad
This honey lime mint fruit salad is a simple warm-weather side dish or treat. It's made with fresh fruit, honey, lime juice, and mint for a light and easy snack.
Mother's Day Treats
Paleo Strawberry Shortcake
Who doesn't love strawberry shortcake? It's light and fluffy, creamy, sweet…. basically, perfect for Mother's Day brunch.  It's made especially easy with pantry staples!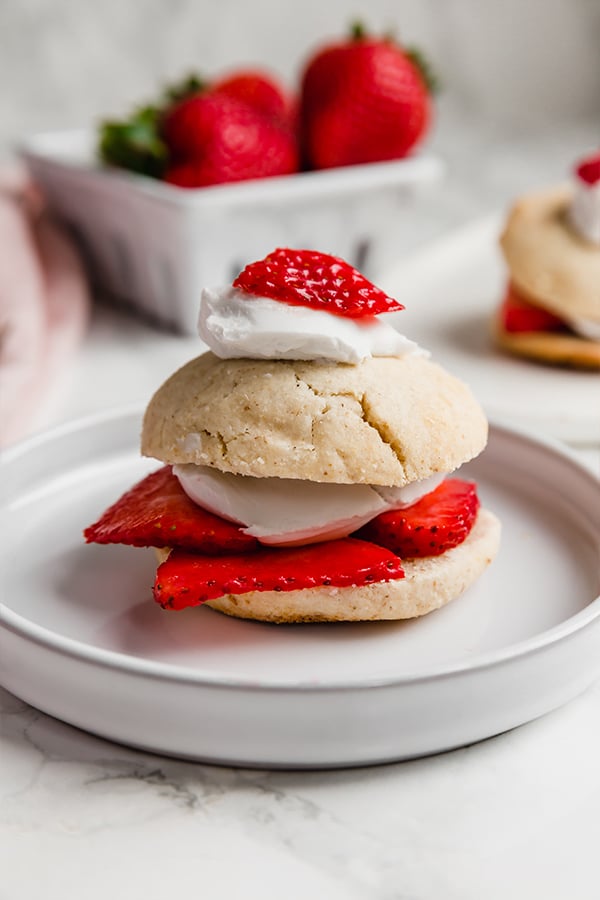 Olive Oil Lemon Cookies
These olive oil lemon cookies are allergen friendly with a light, fresh flavor.
Carrot Cake Muffins 
It isn't brunch without muffins! These carrot cake muffins are grain free, dairy free, and egg free.
Raspberry Chocolate Chip Banana Muffins
These raspberry chocolate chip banana muffins are a flavor match made in heaven! They're basically impossible to love. Don't be surprised if they all disappear right after you bake them!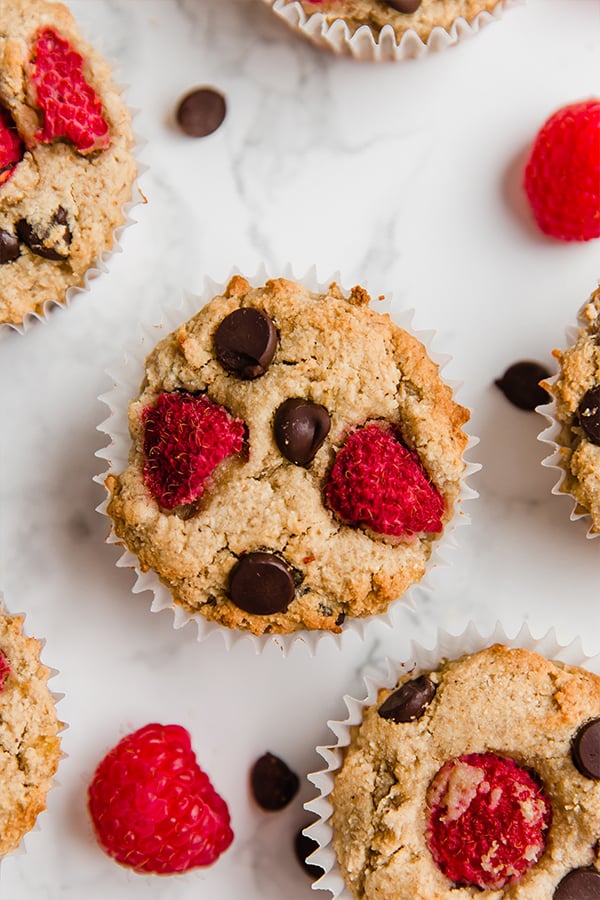 Sweet Stuffed Dates (2 Ways)
These sweet stuffed dates are the perfect snack made from simple pantry staples! They require minimal ingredients and zero cooking.
No-Bake Samoa Truffles
These no-bake Samoa truffles are my new go-to celebration treat! I had them at my baby shower, and you best believe that I'll be having these on Mother's Day too (let's hope I don't finish them all up myself! They're paleo, gluten-free, vegan, dairy-free and can be made AIP.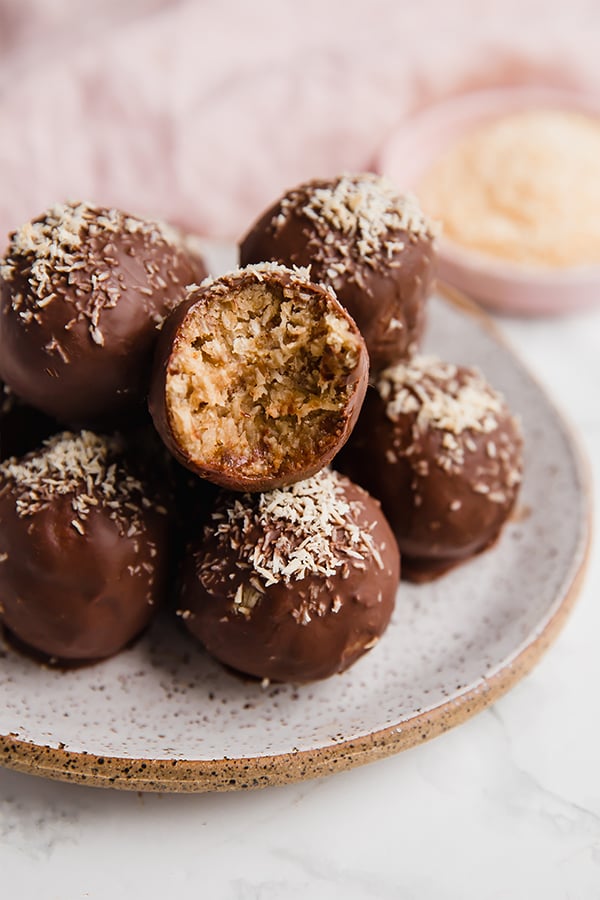 Mother's Day Drinks
Copycat Pink Drink
With a few simple ingredients that you can easily find, you can make this fun copycat pink drink in your own kitchen for Mother's Day Brunch. It's refreshing, it's yummy, and it's simple to make… not to mention, so beautiful!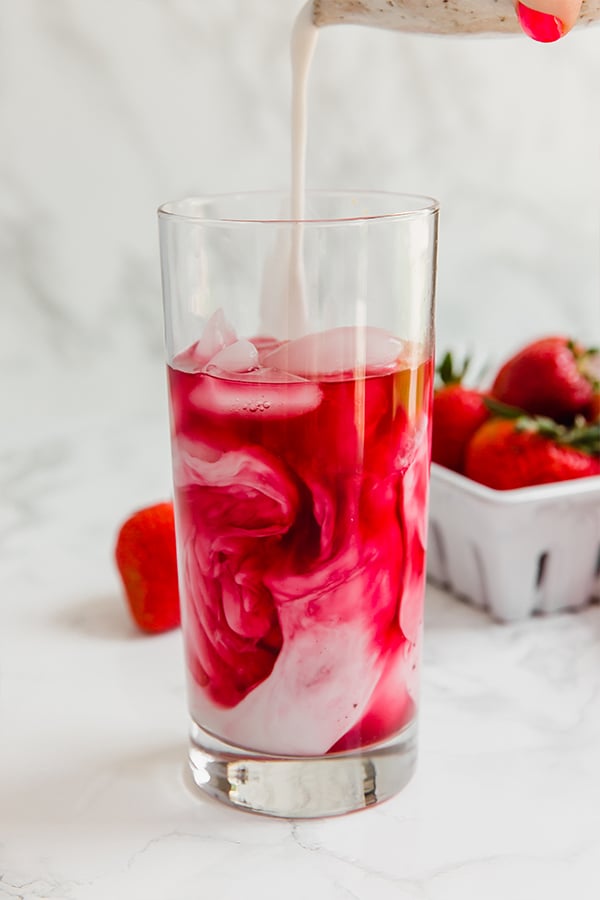 Watermelon Mocktails
These watermelon mocktails are a fresh and flavorful non-alcoholic drink to share with the whole family!
Infused Water
This ginger & fruit infused is a simple drink to serve to guests.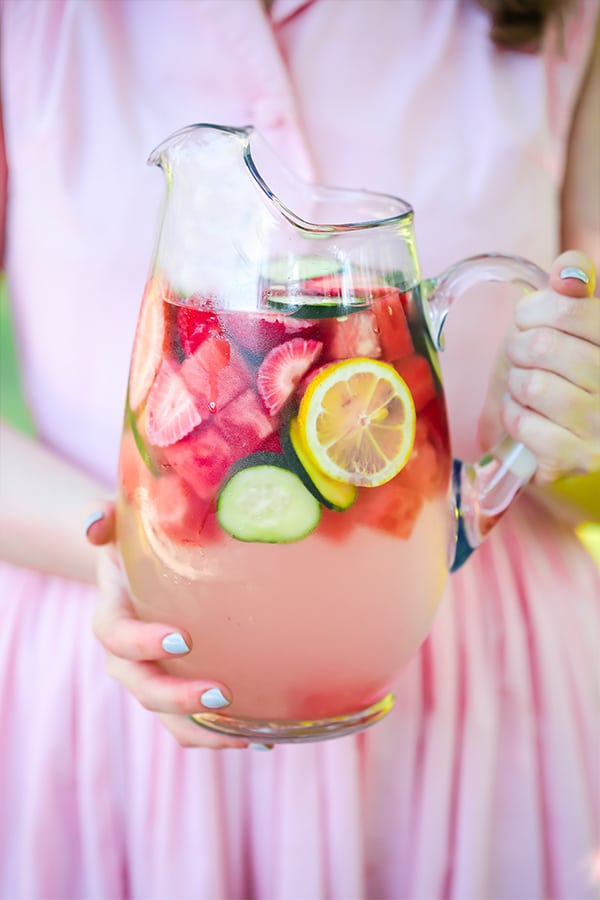 Pink Beet Latte 
This pink beet latte is caffeine free and non-alcoholic.