10 Comforting Soups to Make This Winter (Paleo, AIP & Whole30)
These nourishing and comforting soups are perfect for warming you up on those cold winter evenings! They're paleo, AIP, and whole30.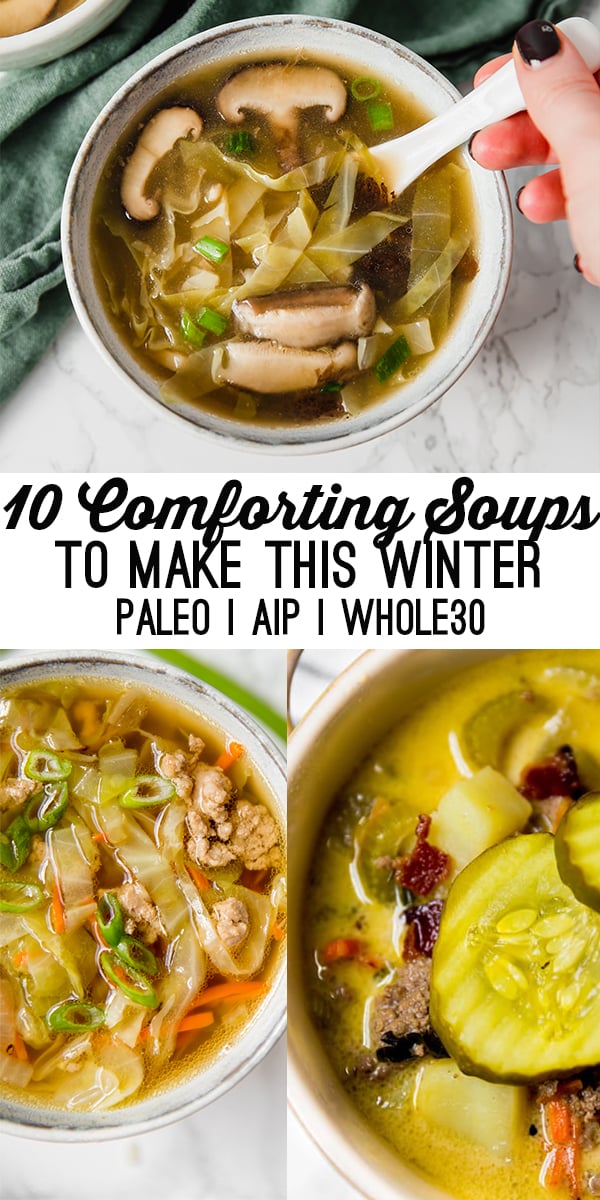 There's nothing like a big warm bowl of soup this time of year. Not only is it warming, but they can be incredibly nutrient dense, easy to make, and easy to digest. But if you're anything like me, you've struggled once or twice with just wanting to reach for the stuff in the can rather than make a soup homemade. Not with these recipes!
These 10 recipes are a thousand times better than what you'd get from a can while still being easy to put together. Not to mention they're all paleo, AIP, and even whole30 compliant!
Tips & Tricks for Perfect Homemade Soups
Get a crockpot or an instant pot.
Crock pots and instant pots make soup so much easier! Most soups can easily be adapted for both tools.
Or use a cast iron pot.
If you prefer traditional cooking methods, cast iron pots are a great investment.
Use good quality broth.
Having a good base for your soup is a necessity! Here is a simple recipe for making homemade bone broth.
10 Comforting Soups to Make This Winter
1.Bacon "Cheese"burger Soup
This bacon cheeseburger soup actually has zero cheese! It's different for sure, but it's so good!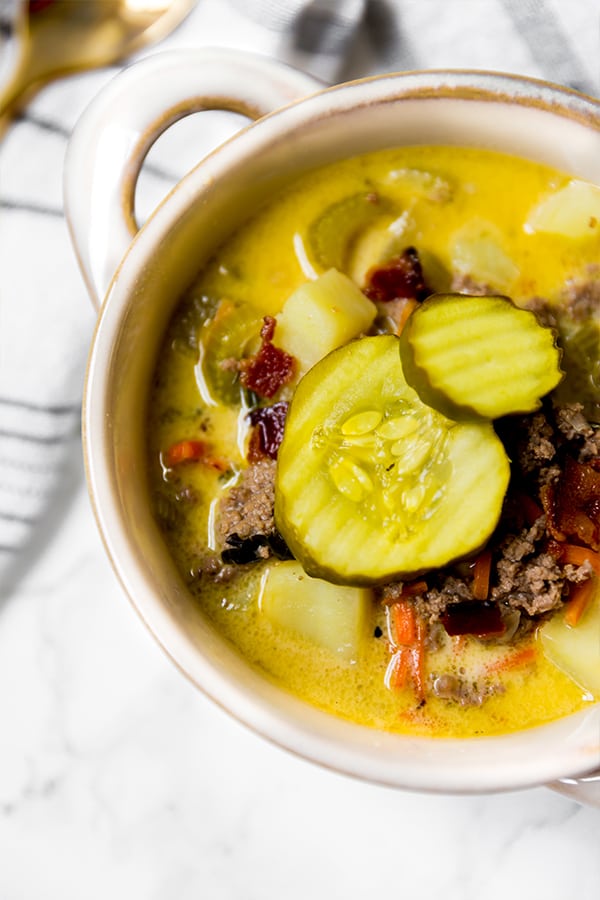 2. Egg Roll Soup
Love the flavors of egg rolls? Get all of the flavors of egg roll without the wrapper and in comforting soup form with this egg roll soup!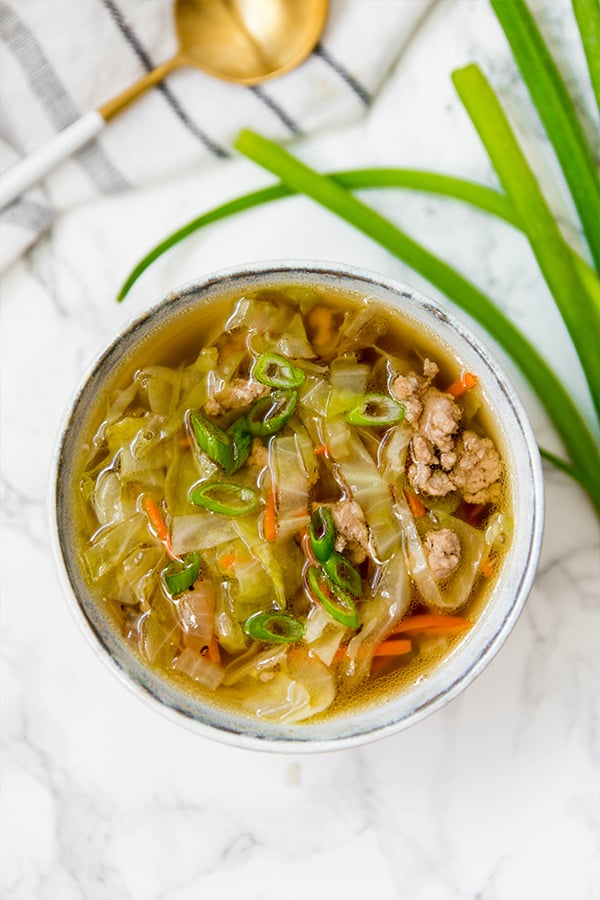 3. Anti-inflammatory Turmeric Chicken Soup
Feeling under the weather? This soup is a powerhouse of nourishing ingredients! This anti-inflammatory turmeric chicken soup features turmeric, naturally detoxifying golden beets, tons of veggies, and more.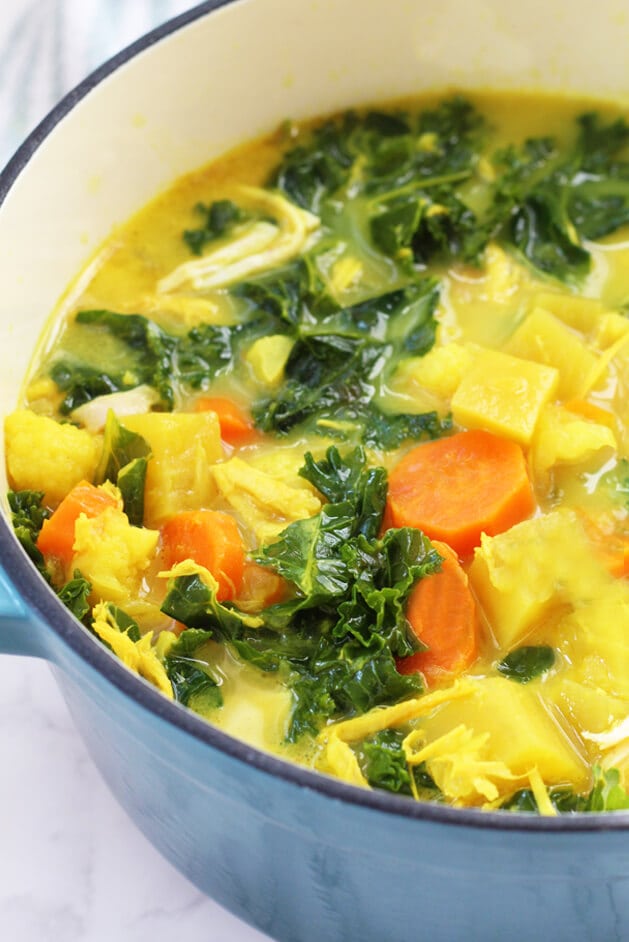 Easy, creamy, and nourishing. Who doesn't love a butternut squash soup?
5. Paleo & AIP Pumpkin Chili
Pumpkin can be savory too! This paleo & AIP pumpkin chili is nightshade free.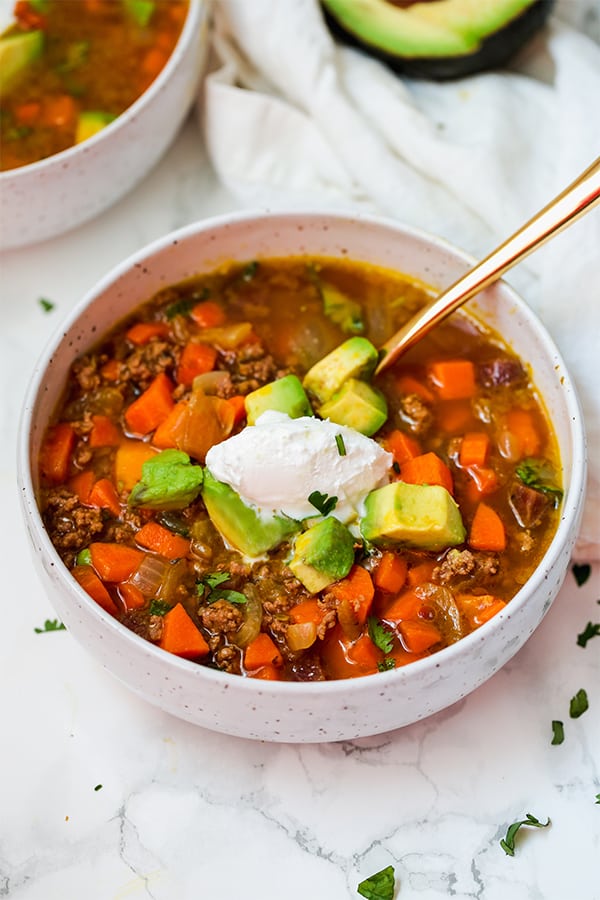 6. Paleo Minestrone
Can you really make a paleo minestrone? Yes, you can! This one is even nightshade free.
7. Hot & Sour Soup
This Hot & Sour Soup is a healthy version of the classic and features shitake mushrooms, cabbage, and more!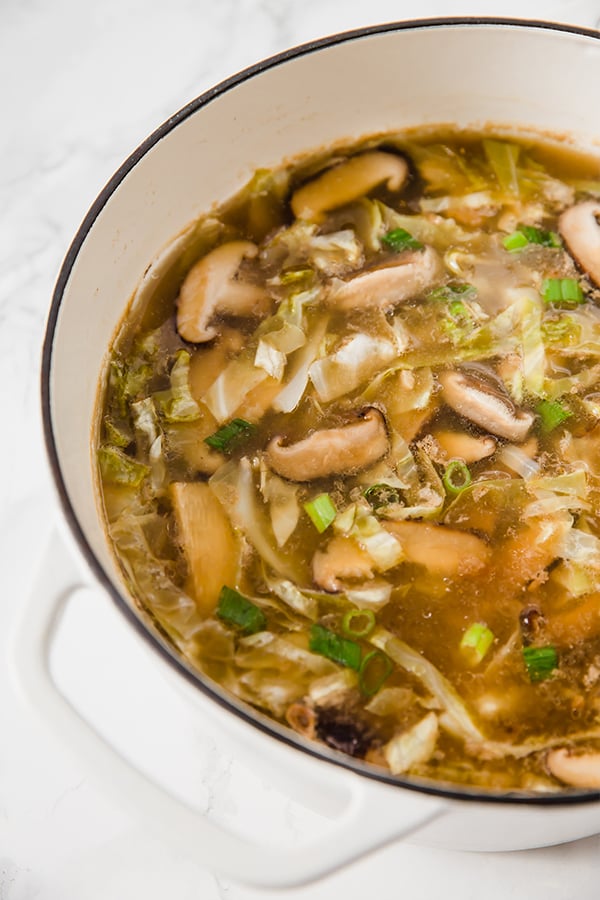 Move over Olive Garden. This Zuppa Toscana is paleo, AIP, whole30, and it's even made in the instant pot!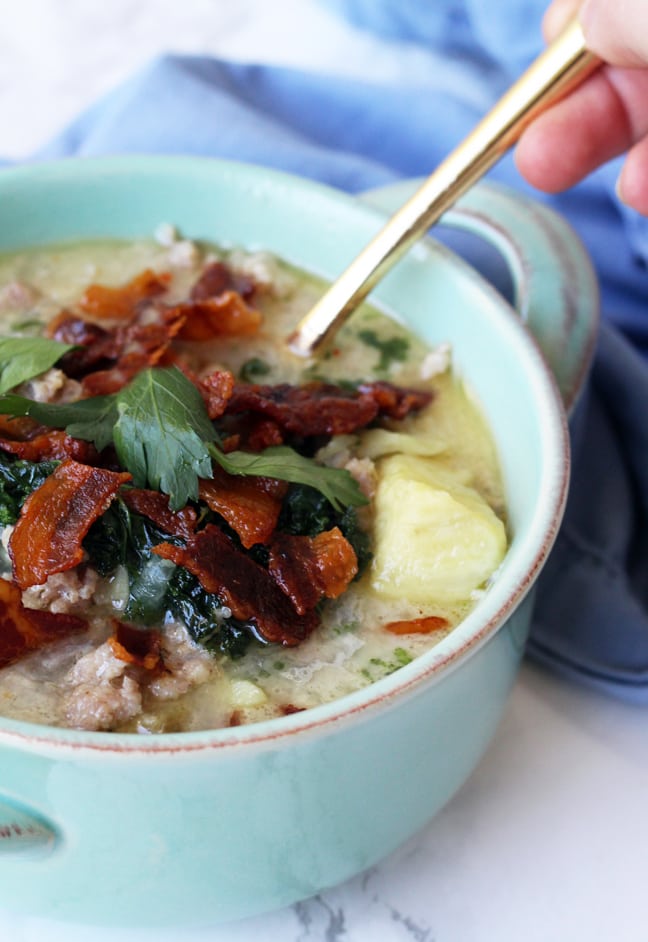 9. Greek Lemon Chicken Soup
This Greek Lemon Chicken Soup is my all-time favorite soup. It's been on repeat in our house ever since I adapted it to be paleo & AIP!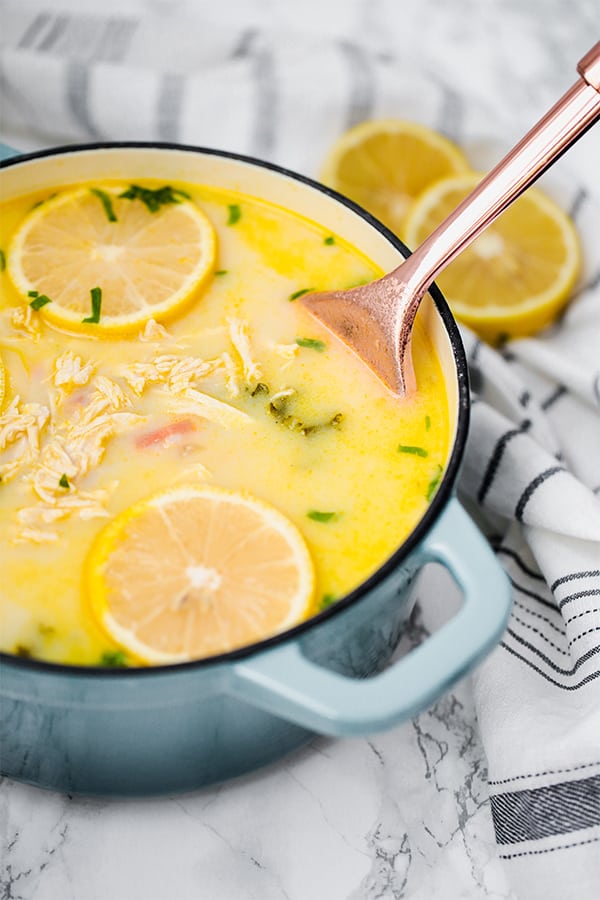 This recipe for AIP instant pot chili is one of my favorites that I contributed to the AIP Instant Pot cookbook!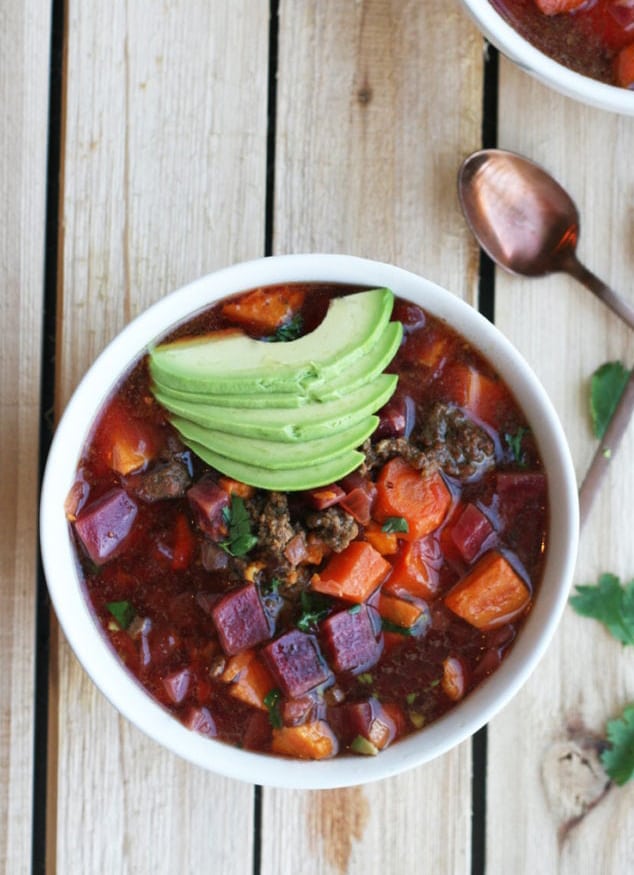 I hope this list gave you some fresh ideas!! What are some of your favorite soups to eat this time of year?