30 Healthier Back to School Recipes
These thirty recipes will have you covered for back to school, from breakfast to lunches, to snacks and dinners. All of these recipes are paleo, and many have whole30 and AIP options available as well!
Back to school season is so busy! Amongst all of the preparation for the school year, healthy eating for your precious kiddos is one of the most important parts. Getting healthy food on the table can be tricky, but I've got you covered with 30 delicious, easy, and nourishing recipe ideas for all meals of the day!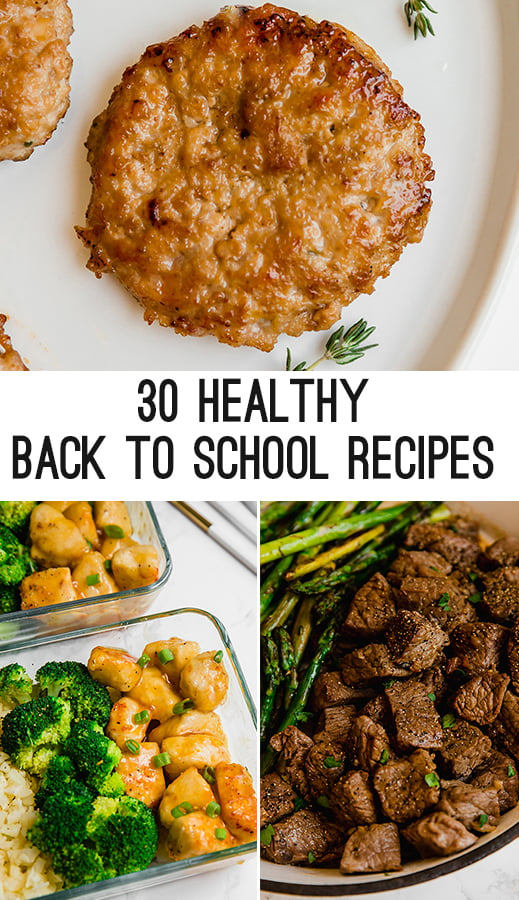 30 Healthy Back to School Recipes
Healthy Back to School Breakfasts
1.Breakfast Sausage Chicken Poppers
Who doesn't love breakfast sausage? These breakfast sausage chicken poppers are the perfect way to round out any breakfast and actually make it satiating! They are paleo, whole30 and AIP.
2. Chicken Bacon Ranch Casserole
This chicken bacon ranch casserole is a delicious, hearty option that can work as a breakfast or main dish! It's paleo, whole30, and AIP.
3. Carrot Bacon Breakfast Fritters
These carrot bacon breakfast fritters are such a yummy way to sneak some veggies into the kids' (or yours!} bellies… they'll never know what's coming! They're paleo, whole30, and easy to make egg-free and AIP.
4.. Pumpkin Blueberry Breakfast Bars
These pumpkin blueberry breakfast bars are one of my new favorite breakfast go-tos! They're gluten and grain-free, paleo, and AIP.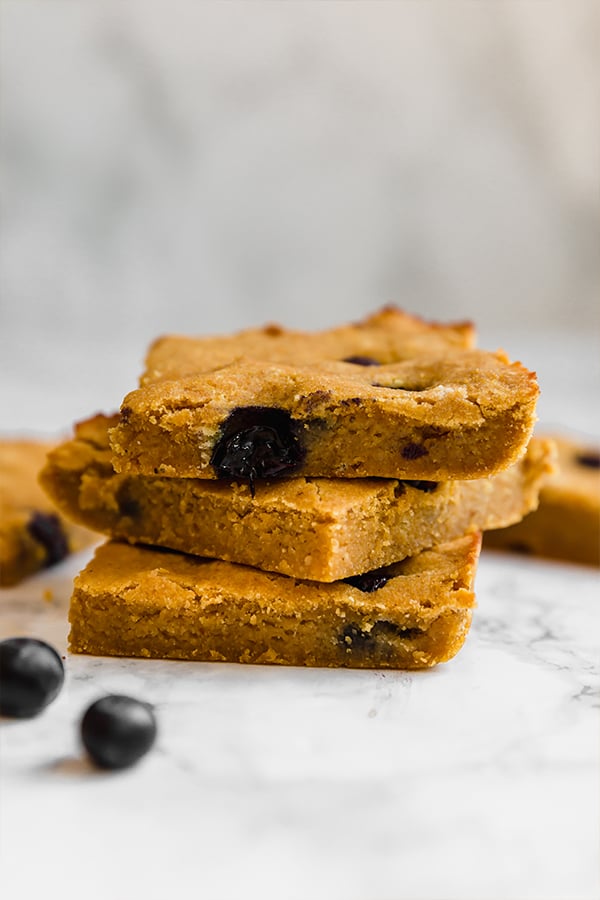 5. Turkey Breakfast Sausage 
These turkey breakfast sausages are made with turkey, herbs, and maple syrup. They're paleo and AIP.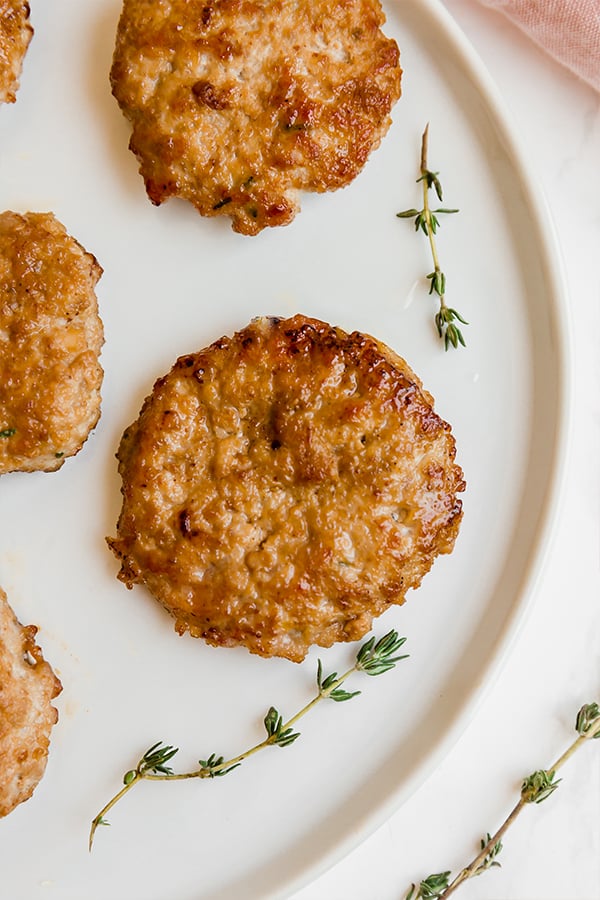 Healthy Back to School Lunches
6. Orange Chicken Meal Prep
This orange chicken meal prep is perfect for making on the weekend to have lunch throughout the week! It's gluten-free, paleo, and can be made whole30 and AIP.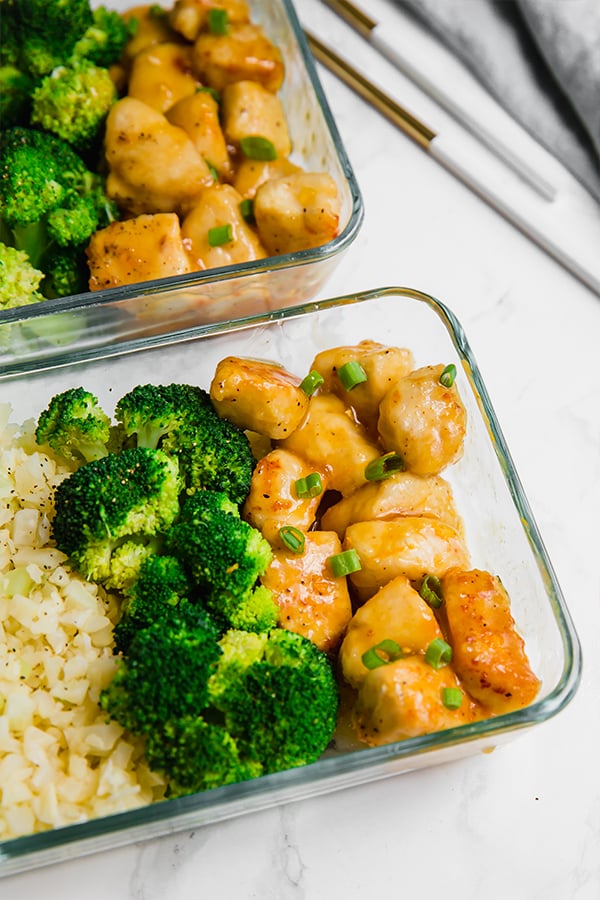 7. Bacon Ranch Chicken Poppers
With these bacon ranch chicken poppers, you've got veggies, healthy fat, protein, and that amazing ranch flavor all in one little nugget. They're paleo, whole30 and AIP!
8. 5 Meal Prep Mason Jar Salads
These 5 meal prep mason jar salads are an incredibly easy and delicious meal prep idea! These options are all paleo, whole30, and AIP compliant.
9. Copycat Chipotle Chicken Burrito Bowl
This chicken burrito bowl is the ultimate chipotle copycat – the kiddos won't even know the difference! It's whole30 compliant, paleo, and AIP.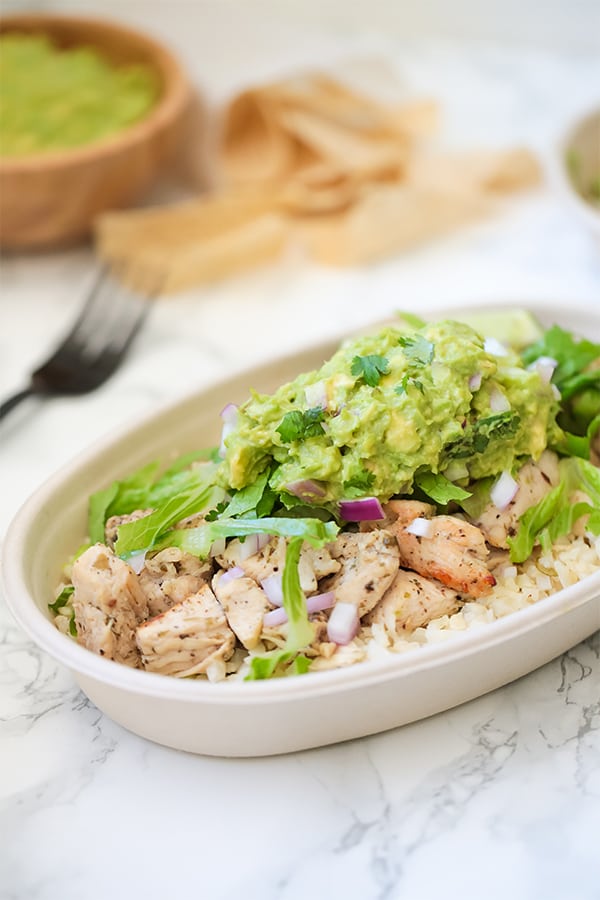 10. Healthy Beef & Broccoli Meal Prep
This beef & broccoli meal prep is an easy meal prep option that's made in one pan! It has tons of flavor, and it's paleo, whole30, and AIP compliant.
11. Teriyaki chicken meatballs
These teriyaki chicken meatballs are the perfect lunch to pack over the weekend and eat throughout the week!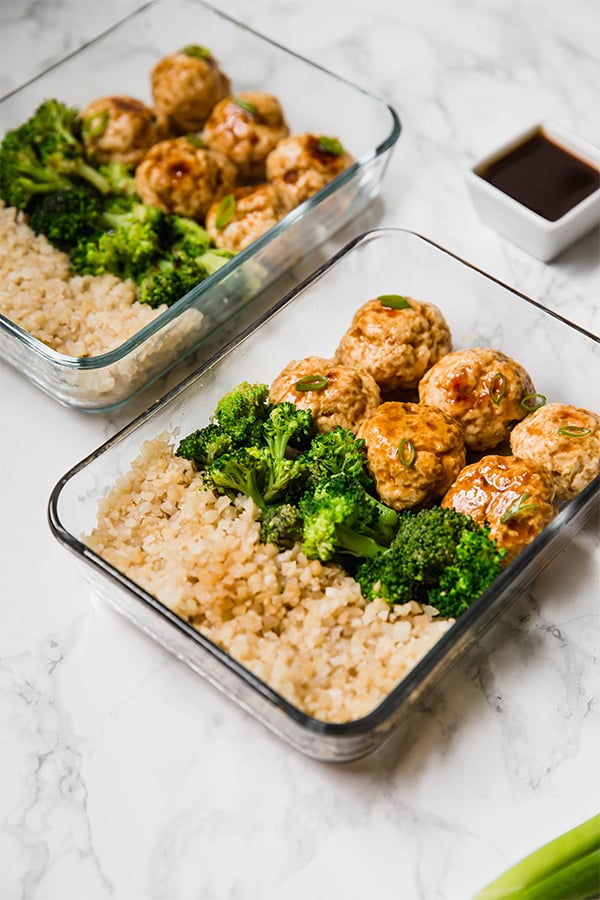 Healthy & Easy Dinner Recipes
12. One Pan Green Chicken Meal Prep
This one-pan greek chicken is the perfect dish for healthy meal prep! It's full of veggies, healthy protein, and features a dairy-free tzatziki. It's paleo, Whole30 compliant, and AIP with modifications.
13. Lemon & Asparagus Chicken Skillet
This one-pan lemon & asparagus chicken skillet comes together in under 45 minutes and uses seasonal ingredients like asparagus, and easy to find protein like chicken breast. It's Whole30, Paleo, AIP, and gluten-free.
14. One Pan Taco Skillet Dinner
This one-pan taco skillet dinner is so easy to make for a weeknight meal! It's packed with veggies, healthy fats and protein, and amazing flavor. It's dairy-free, paleo, whole30 compliant and can be made AIP when omitting the nightshades.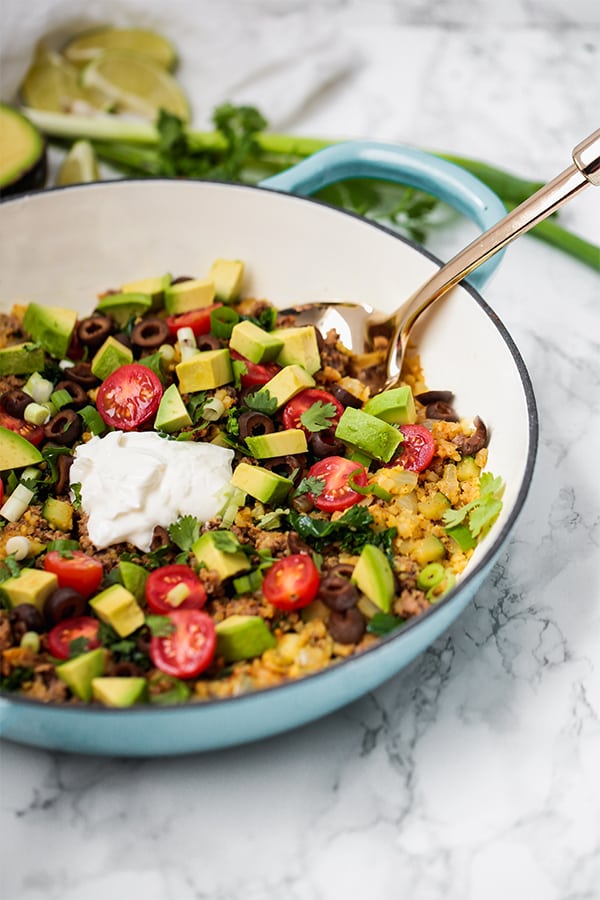 15. One Pan Meatloaf Dinner
This one-pan meatloaf dinner makes for an easy and healthy weeknight meal while packing in all the flavor of comfort food. It's paleo, whole30, and AIP compliant and made all on one sheet pan.
16. Garlic Balsamic Steak Bites & Asparagus
This garlic balsamic steak bites & asparagus are an easy and delicious way to enjoy steak. Make it a one-pan meal with asparagus or a vegetable of choice! They're paleo, whole30 and AIP.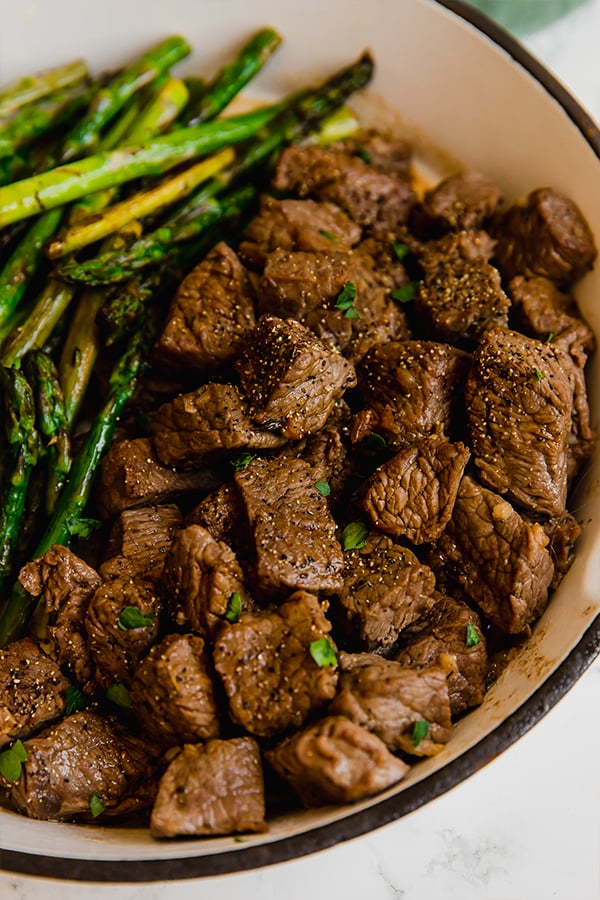 17. One Pan Chicken Pesto with Vegetables
This one-pan chicken pesto with vegetables is the perfect thing to make on a weeknight. It combines ease with incredible versatility and flavor! It's paleo, Whole30, AIP, and incredibly delicious.
18. Cuban Picadillo
This cuban picadillo is flavorful and nourishing, packing in all of the traditional cuban flavors without needing nightshades! It's easily adapted to be paleo, whole30, and AIP compliant.
19. Chicken Marsala
This chicken marsala has all of the flavors of the classic but is made to be paleo, whole30, and AIP compliant!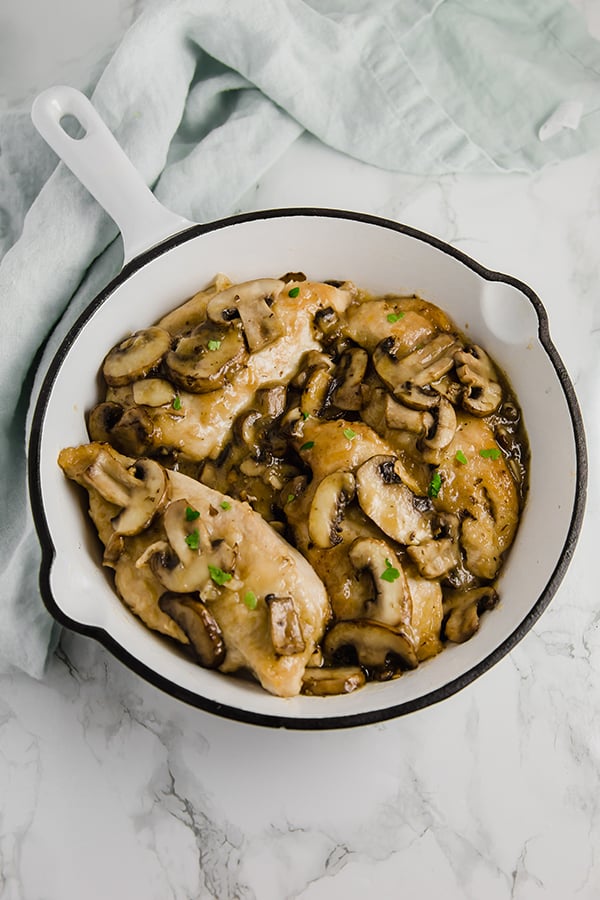 20. Ground Beef Stir Fry
This ground beef stir fry is easy, delicious and cost-effective! It's made without soy or gluten and is paleo, whole30, AIP, and easy to make keto.
21. One-Pot Lasagna Skillet
This one-pot lasagna skillet features everything you love about lasagna without the grains or dairy! It's the perfect one-pot meal for a busy weeknight that the whole family will love. It's paleo, whole30, AIP (when omitting the nightshades), and keto-friendly.
22. Cauliflower Shepherd's Pie
This cauliflower shepherd's pie is a comfort food classic made lower carb! It's paleo, whole30, and AIP compliant.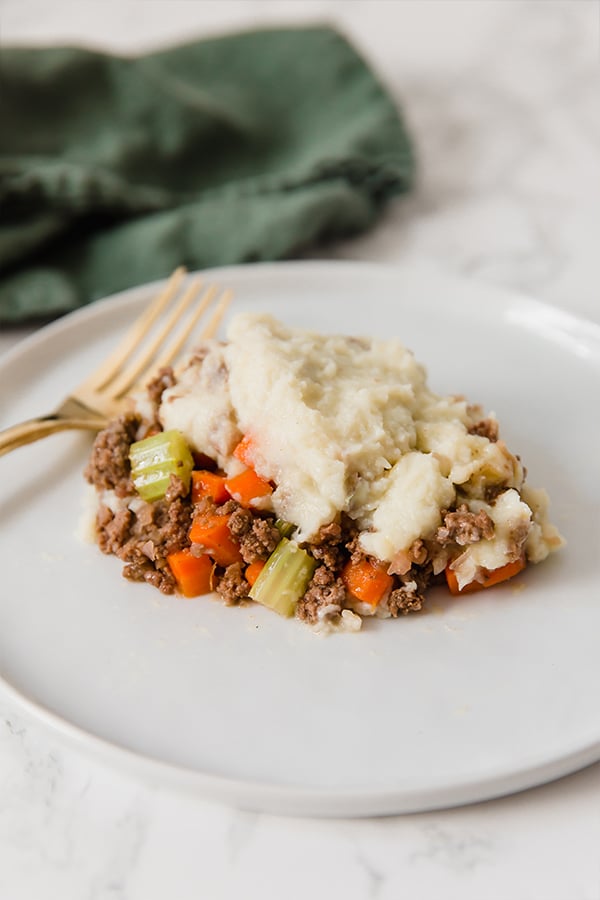 After School Snacks
23. Apple Cinnamon Sugar Donut Holes
These apple cinnamon sugar donut holes are more decadent than straight-up "healthy", but they're totally grain free, paleo, and AIP, and they're not fried or made with yeast! It's almost dangerous how easy and delicious these are. As long as you have the ingredients and 5 minutes to spare to mix them together, it'll only take 15 minutes in the oven to have hot, fresh donut holes. That's what's up.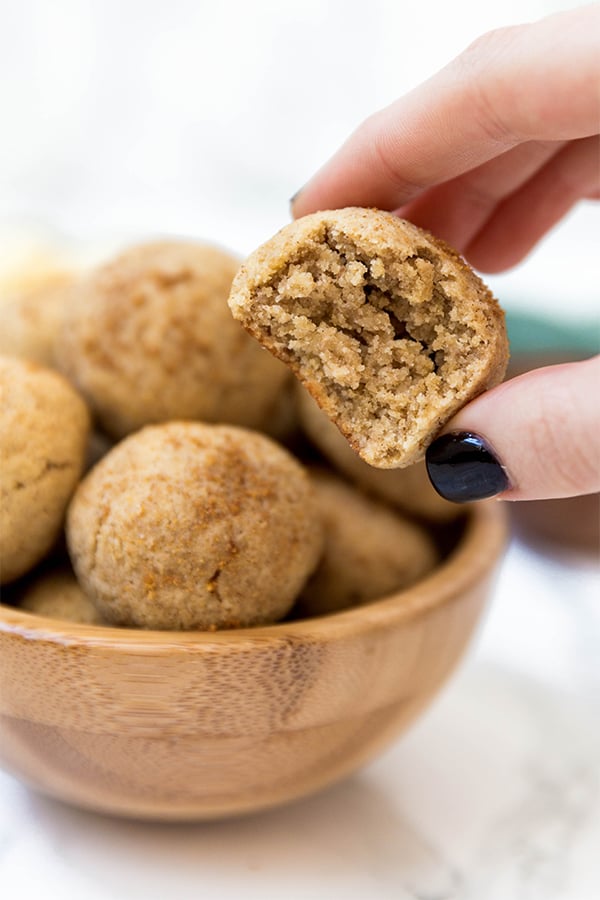 24. Pumpkin Energy Bars
These paleo pumpkin energy bars are the perfect treat for fall!
25. Zucchini Muffins
These zucchini muffins are grain-free, egg-free, and the perfect transitional snack for late summer.
26. Cauliflower breadsticks
These cauliflower breadsticks are the perfect snack for sneaking in some extra veggies. They're paleo and AIP.
27. Pumpkin Chocolate Chip Cookies
These paleo pumpkin chocolate chip cookies are the perfect fall treat! They're incredibly soft and have an easy AIP option.
28. Grain-Free Granola Snack Bars
These grain-free granola snack bars are an amazing snack on the go! They're naturally sweetened and have healthy fats and protein. They're paleo and can be made AIP.
29. Pizza Dough Snack Bites
These pizza dough snack bites have all of the flavors of pizza in one bite, especially when dipped in pizza sauce! They're BOUND to be a massive hit with the kids after school! They're paleo and AIP.
30. Blueberry Banana Muffins
What says back-to-school more than blueberry banana muffins? These are a delicious treat with a protein boost! They're paleo, AIP, totally grain and gluten-free, and even egg-free.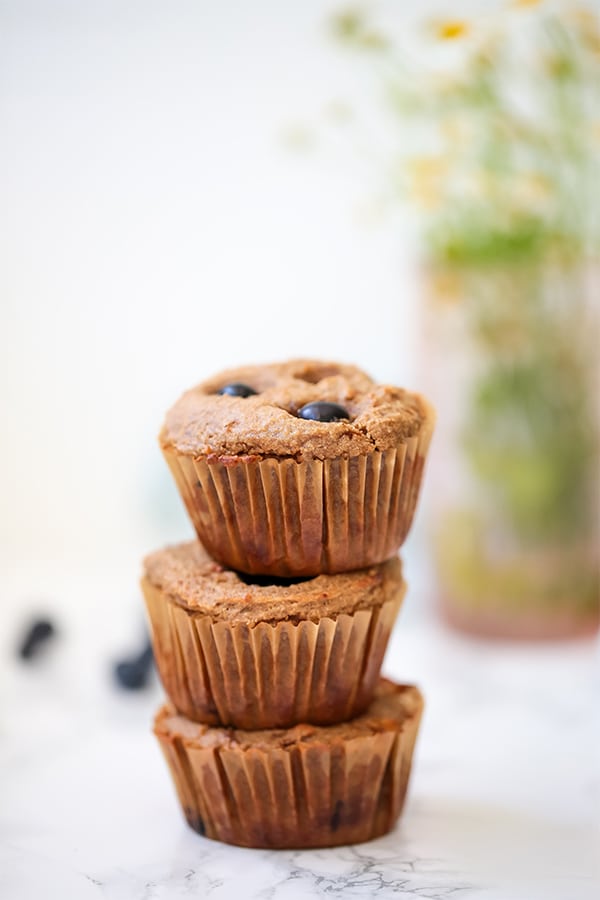 I hope that this round-up inspires you to try some of these delicious, easy, healthy recipes! Both you and the kiddos are bound to love them, making life so much easier! Happy new school year, guys!