Healthy Homemade Food Gifts
This post contains affiliate links.
These healthy homemade food gifts are perfect for friends, family, neighbors, and teachers! They're cost-effective and fun to make.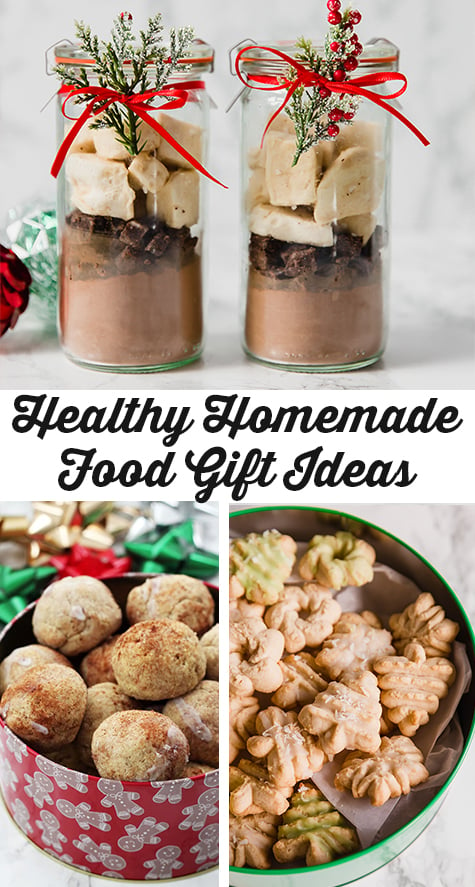 I've always loved both giving and receiving handmade gifts! It's personal, it's sustainable, and there's so much heart in it. You can pretty much multiply that love by 10 if it's an edible gift. Because who doesn't love food?
These healthy edible gifts are a great small little gift to give someone that may be starting a health journey and you want to support them through the holidays with seasonal treats that are still delicious! These gifts are all paleo as well as AIP friendly, and some are vegan as well.
Healthy Homemade Food Gift Ideas
DIY Collagen Hot Chocolate with Marshmallows
This is a classic gift that never goes out of style! This DIY Hot Chocolate mix is boosted with collagen and made with homemade marshmallows. Put it in some cute jars, wrap it up with a bow, and you're good to go.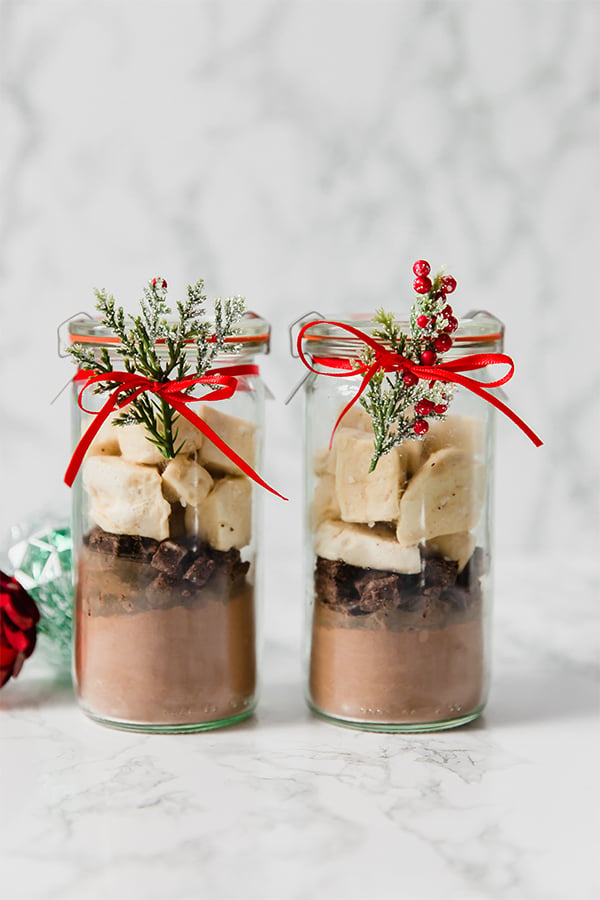 Paleo Spritz Cookies
These spritz cookies look like you spent a ton of time of them, but with the right tools, they're really quite easy. Package them in a cute tin of the size of your choice and you have an impressive homemade gift.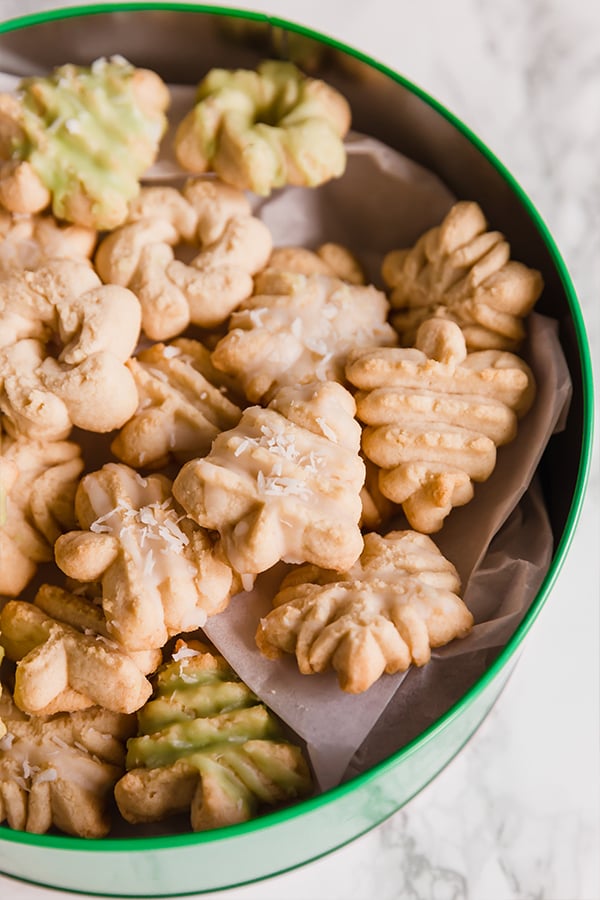 Apple Cider Vinegar Shots
These apple cider vinegar shots are great for supporting digestion! Grab some cute little jars at a craft store and some juice and you have a unique healthy gift.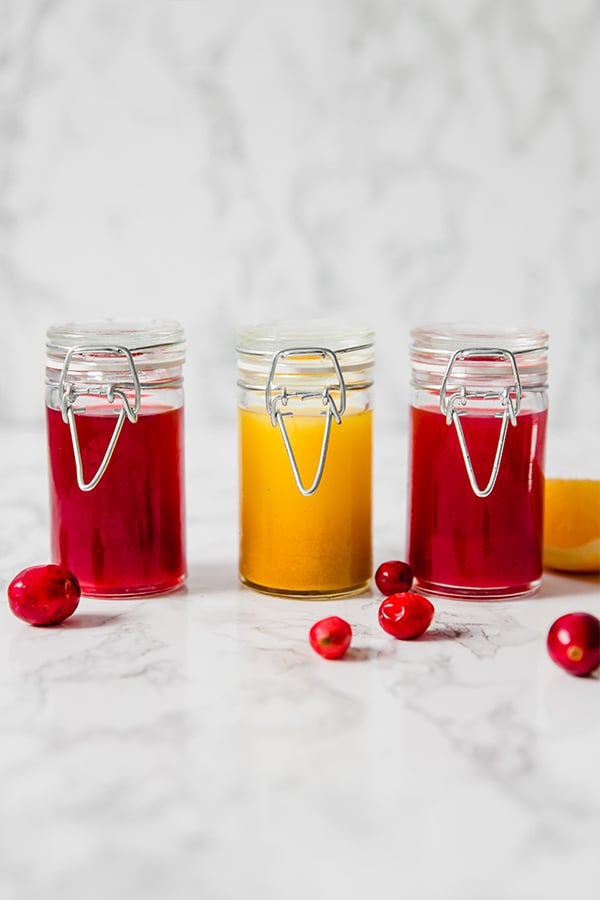 Homemade Bone Broth
Okay, you probably want to reserve this gift for the extra crunchy people in your life, but I would personally love a gift of homemade bone broth and know many who would as well! Bone broth is nutrient-dense, and not everyone has time to make it at home. Extend the life by giving it frozen so the recipient can use it when they're ready.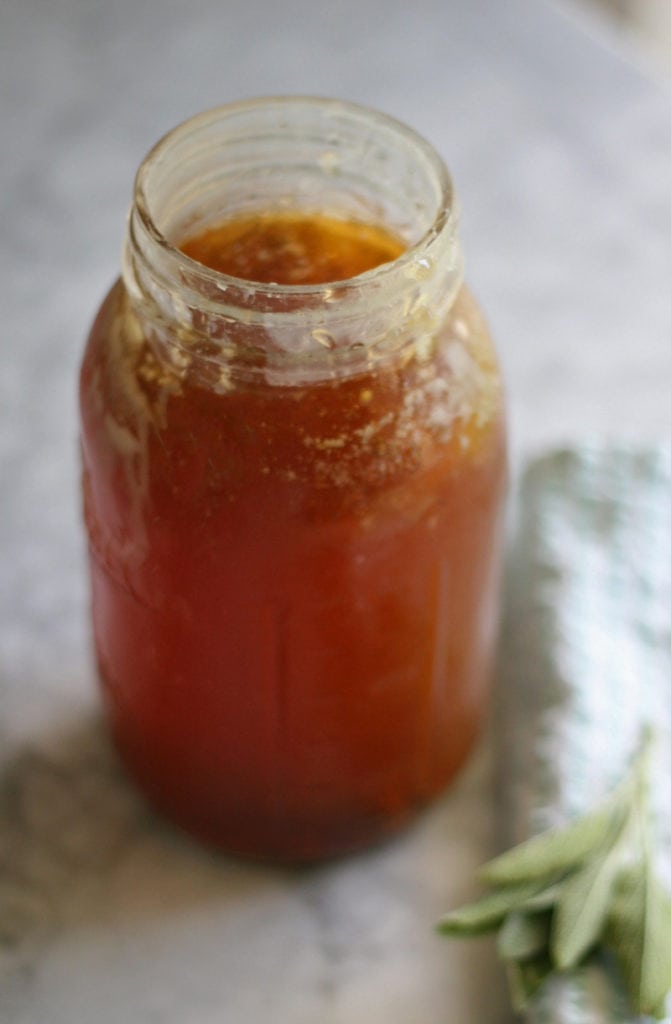 Homemade Sugar Cookies
Always a classic! These homemade sugar cookies are paleo, AIP, and easy and fun to decorate. Package them in cute bags or a cookie tin for a classic and easy gift.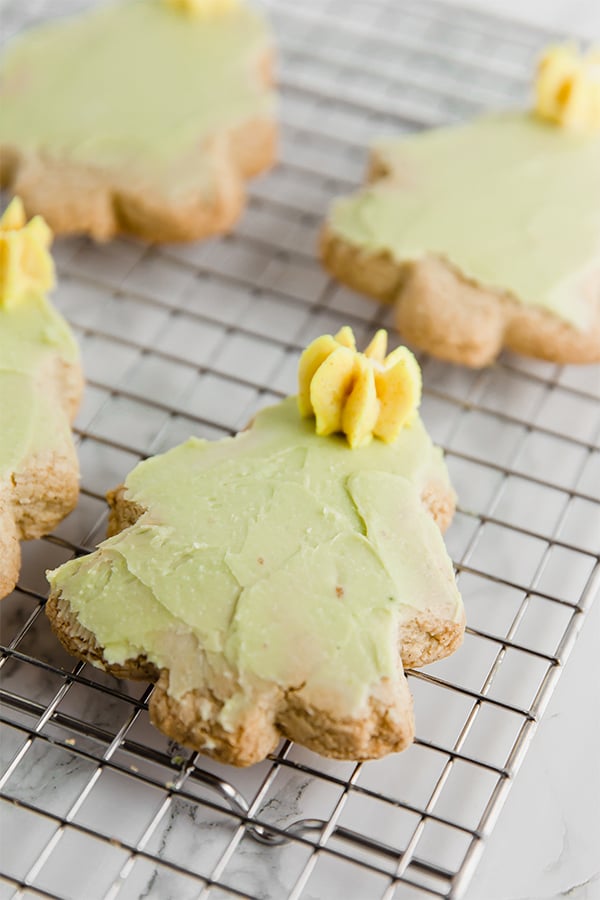 Peppermint Bark
If you're looking for a low effort gift that doesn't require baking, this is it! This peppermint bark is made with minimal ingredients and perfect for sharing with people of all diet preferences. It's paleo, vegan, and AIP friendly. No soy, no gluten, no weird colors!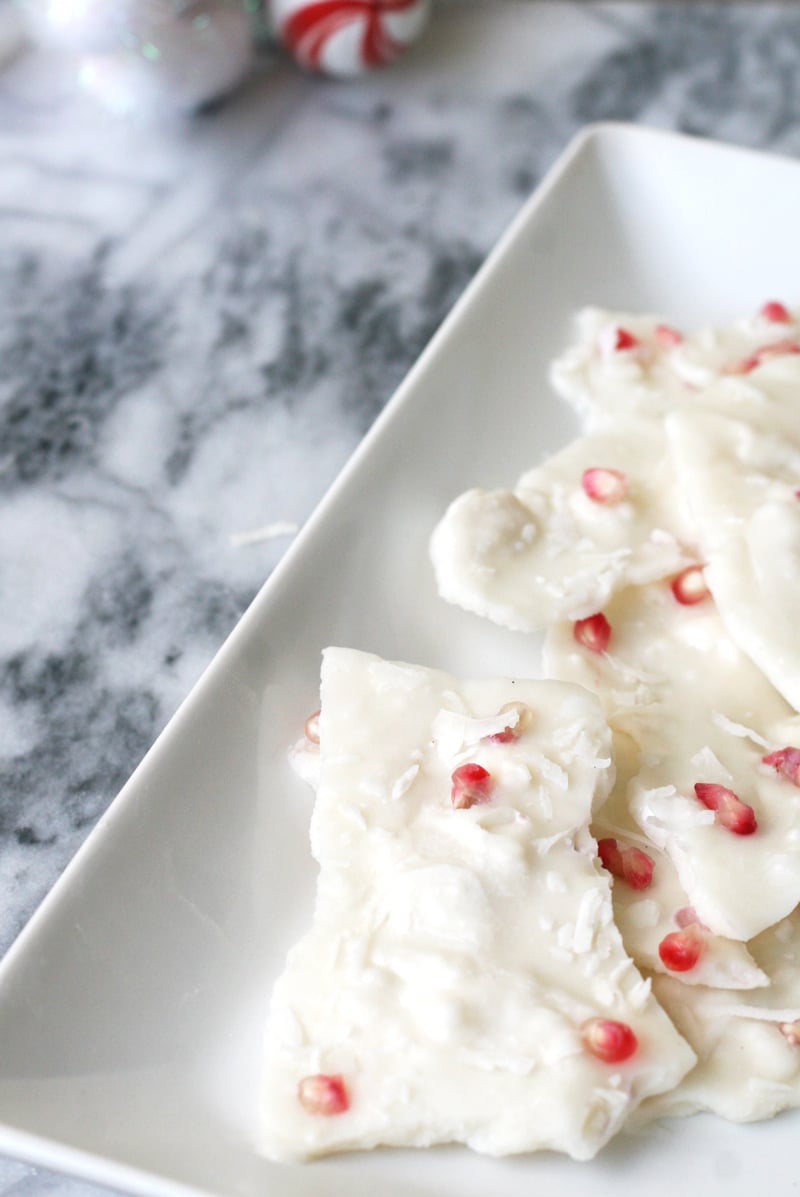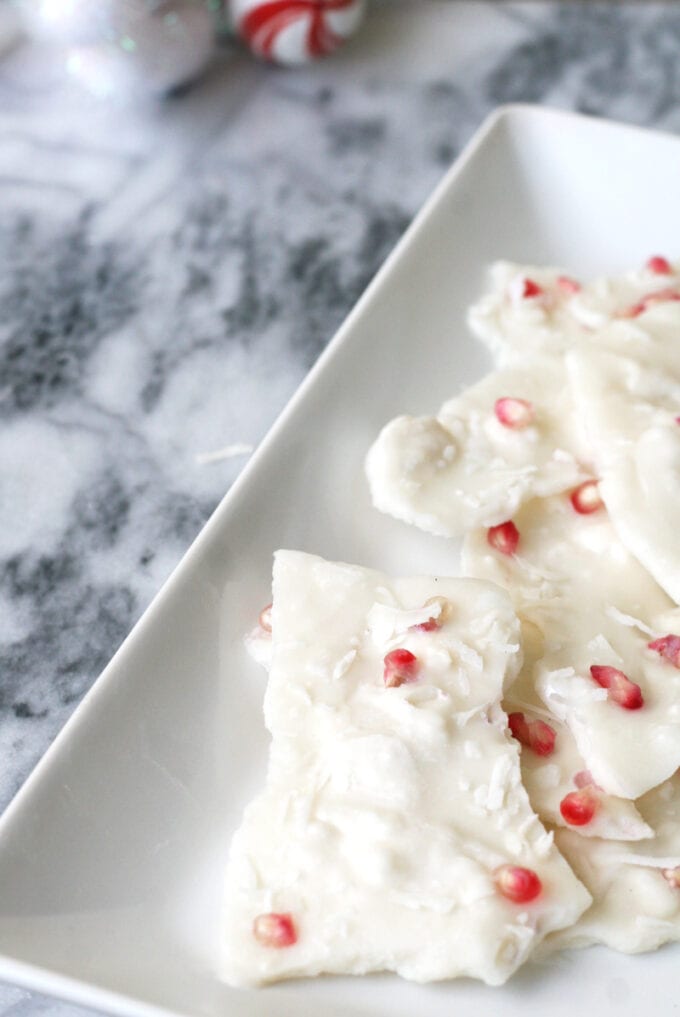 Peppermint Truffles
These peppermint truffles are bound to be a hit for the holidays! Who doesn't love chocolate and peppermint?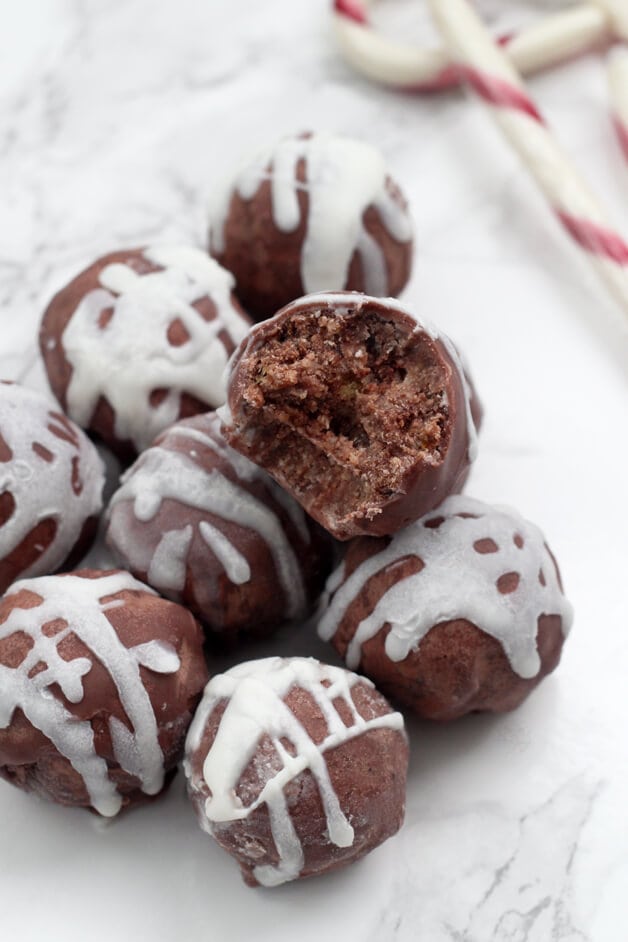 Gingerbread Donut Holes
I am obsessed with these gingerbread donut holes. They're so easy to make and everyone always loves them! Put them in a tin and bring them to a party or share as a gift.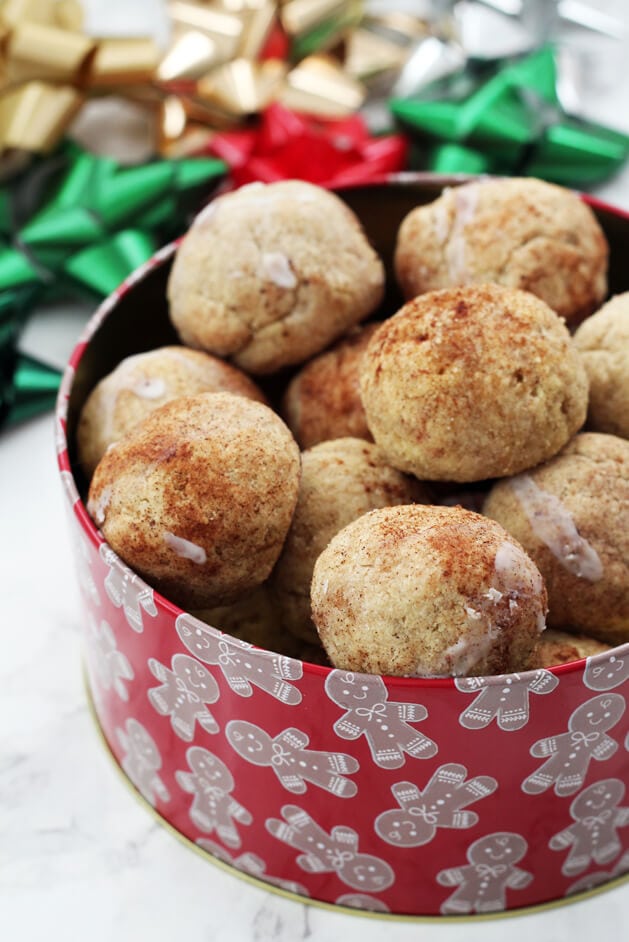 Homemade Pet Treats
These homemade peanut butter dog treats or homemade pumpkin cat treats are perfect for the pet lover in your life!! They're easy to make at home and far more fun, healthy and unique than buying storebought treats.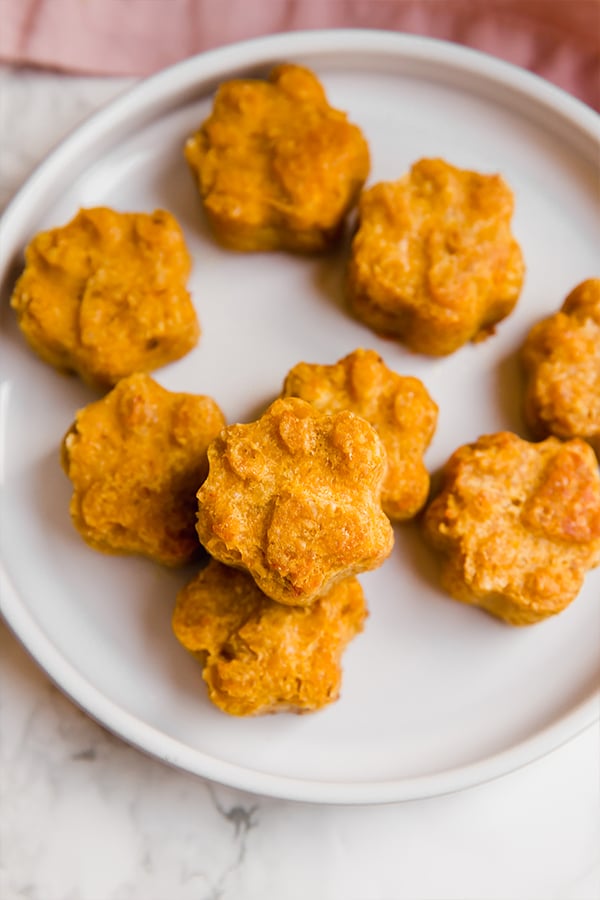 Packaging Your Homemade Food Gifts
Here are some ideas for packaging your gifts in a fun and festive way…
I hope you enjoy these easy gift ideas! Happy Holidays!!