Healthy 14 Day Quarantine Meal Plan (with Shopping List!)
Staying home? This self-quarantine meal plan features nourishing meals that can easily be made with items from the freezer and pantry!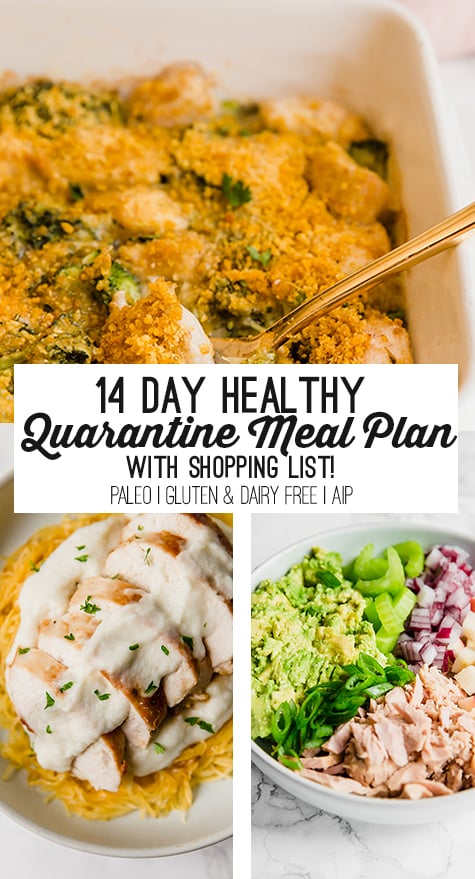 What a week, huh? If you're like me and my husband, you may be spending a bit more time at home right now and lessening trips to the grocery store. At nearly 9 months pregnant, I've been doing tons of preparation for postpartum, and have had lots of practice with shopping smart, storing food and planning ahead! So, I wanted to share a 7-day meal plan that's perfect if you're going to be staying home!
First a few notes…
I share this to be helpful, not scare or overhype. A lot of my readers are in higher-risk groups and I want to be able to serve those, as well as provide a helpful resource for nourishing food for everyone who is spending more time at home right now!
Get what you need, but don't hoard. I know things are uncertain, but it's important to be mindful about what you and your family need, and still save supplies for neighbors!
Do the best you can. Not everyone has the fridge space, budget, or flexibility to prep ahead of time. Do the best you can and don't feel like you need to follow these specific guidelines if you can't!
Food Storage Tips
Get smart pantry staples
Shelf-stable food is always great to have on hand no matter what!
For those who are adhering to a paleo/AIP template here's what I suggest-
Cooking oils (avocado oil, coconut oil, olive oil, etc.)
Vinegar (red wine vinegar, apple cider vinegar, etc.)
Sweet potato glass noodles
Canned coconut milk
Canned fish (salmon, tuna, sardines)
Plantain chips
Pork rinds
Snack sticks like Chomps
This is what I keep on hand for my husband-
Pasta sauce and/or canned tomato
Gluten-free pasta
Dried beans
Nuts
Grain-free tortilla chips
Buy durable fruits and vegetables that last a while
Such as…
Hard squashes (spaghetti squash, butternut, etc.)
Cabbage
Carrots
Onions
Garlic
Apples
Citrus fruits
Sweet potatoes
Frozen products
Take advantage of the freezer as much as you can.
We all have different levels of freezer space, but take advantage of it as much as you can! I have a ton of freezer tips in my freezer meal blog post here.
Here are some frozen items that I always have on hand in my freezer if I need food in a pinch…
Frozen vegetables (spinach, green beans, broccoli, etc.)
Frozen fruit for smoothies and snacks (berries, mango, etc.)
Ground beef
Ground turkey or chicken
Chicken breast
Chicken thigh
Whole chicken
Shrimp
The Shopping List
I put together a shopping list of all of the foods for this meal plan! Be sure to do a firm audit of your freezer and pantry before going out shopping to see where you can substitute what you already have on hand and avoid overbuying!
I separated the two weeks into two shopping lists in case you do have the ability to go to the store once a week. However, feel free to combine the lists and freeze what you can if necessary!
14 Day Quarantine Shopping List
How this Meal Plan Works
This meal plan features dinners for 14 days. Every family is different for what they actually need, so scale to what you need, and take advantage of leftovers for lunches!!
The 14 Day Meal Plan
Day 1- Korean Japchae
This dish is made with sweet potato glass noodles which is a great pantry staple that you can buy online! You can modify the vegetables as needed.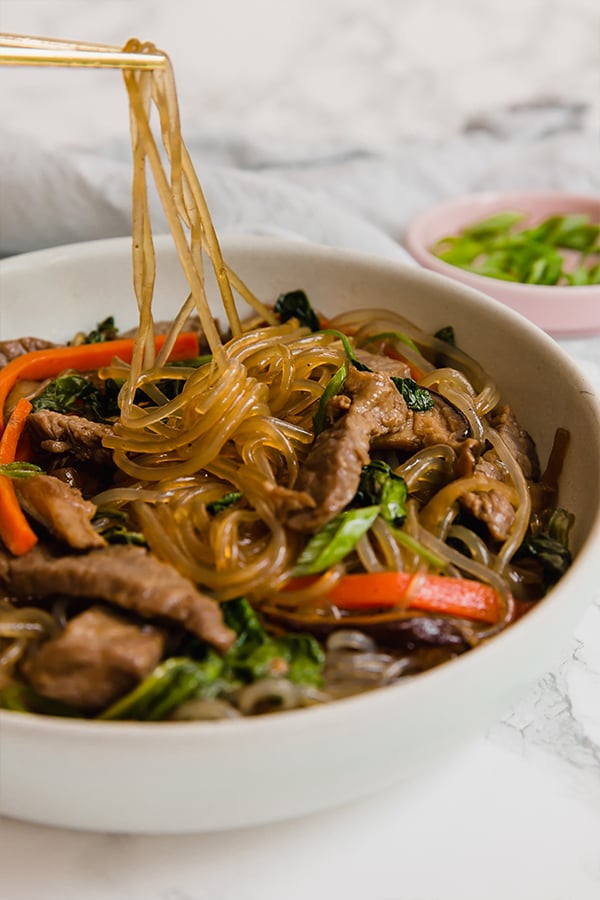 Day 2- Sweet Potato Crab Cakes
These are made with canned crab which is another great pantry staple.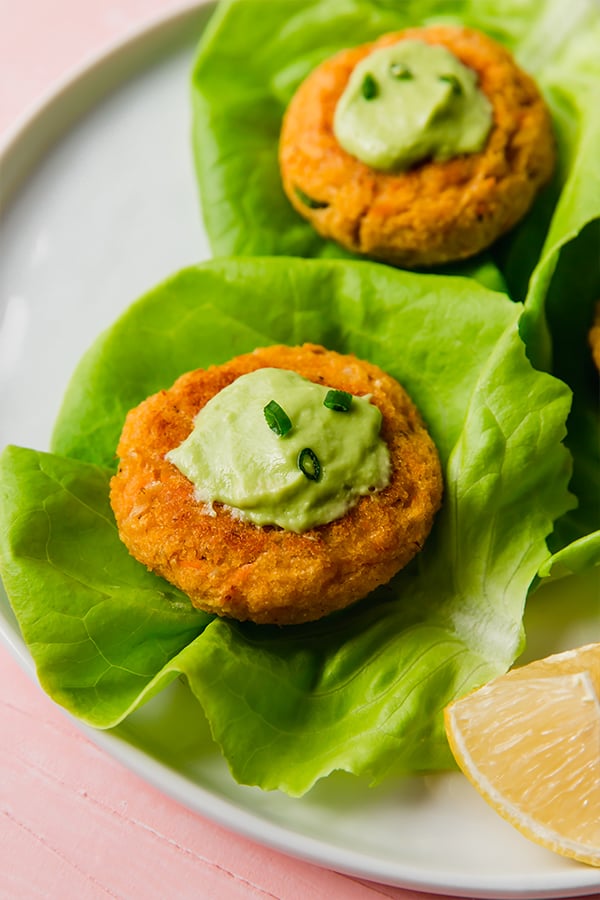 Day 3- Chicken Divan
You can use chicken breast and broccoli from the freezer (defrosted of course) and plantain chips and coconut milk from the pantry!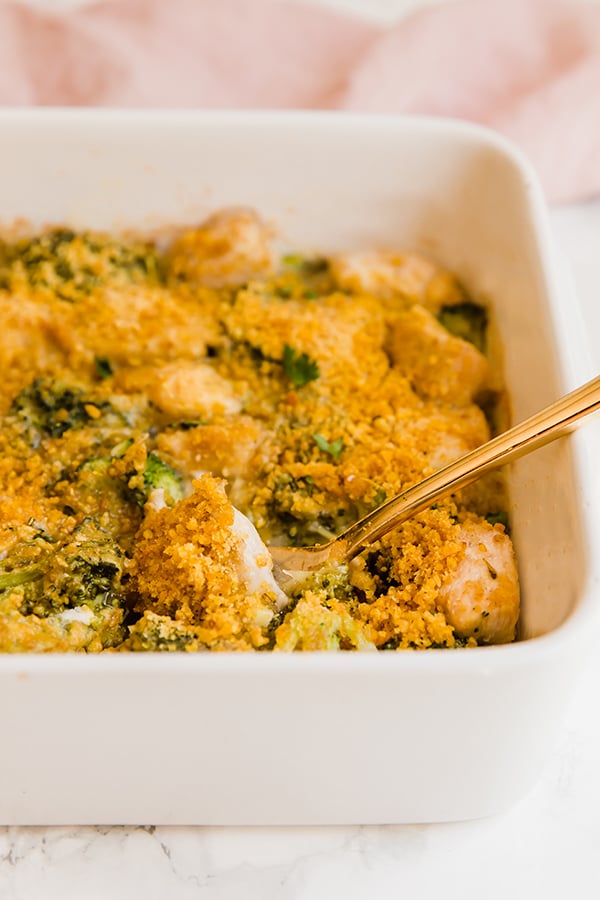 Day 4- Ground Beef Stir Fry
You can easily mix up the veggies to use what you have on hand, along with frozen ground beef.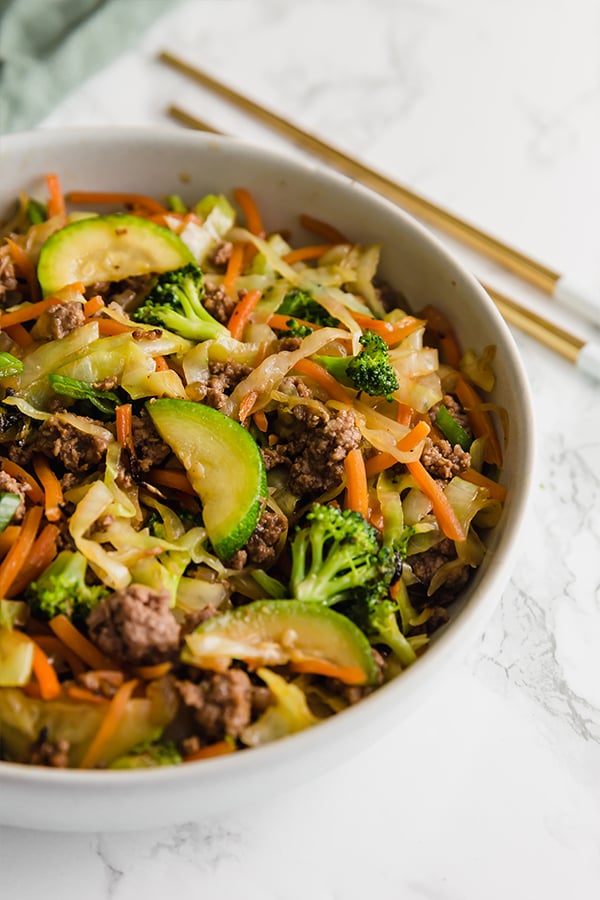 Day 5- Avocado Tuna Salad
Canned tuna is an awesome staple to make a meal with!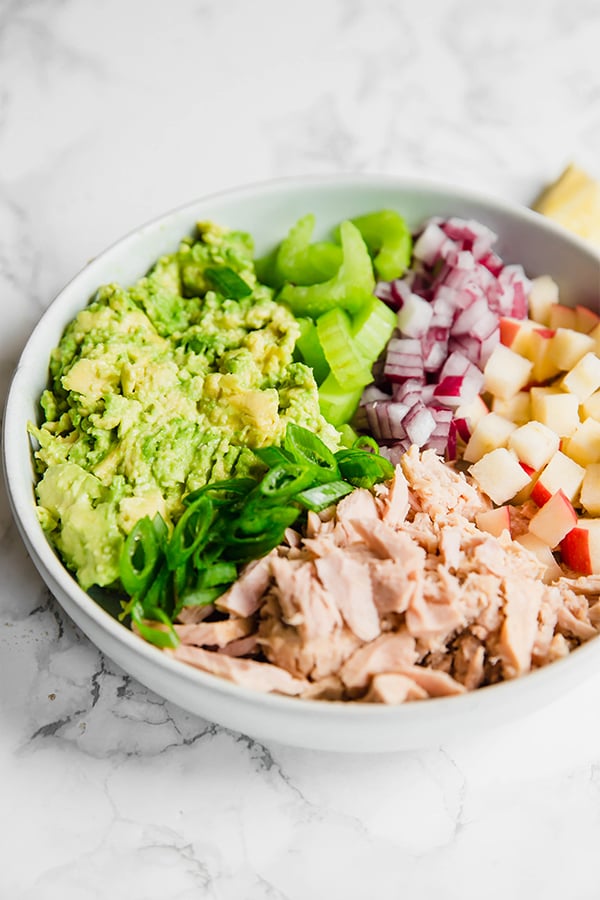 Day 6- Spaghetti Squash Chicken Alfredo
This meal is made with spaghetti squash which will stay fresh on the countertop for a super long time!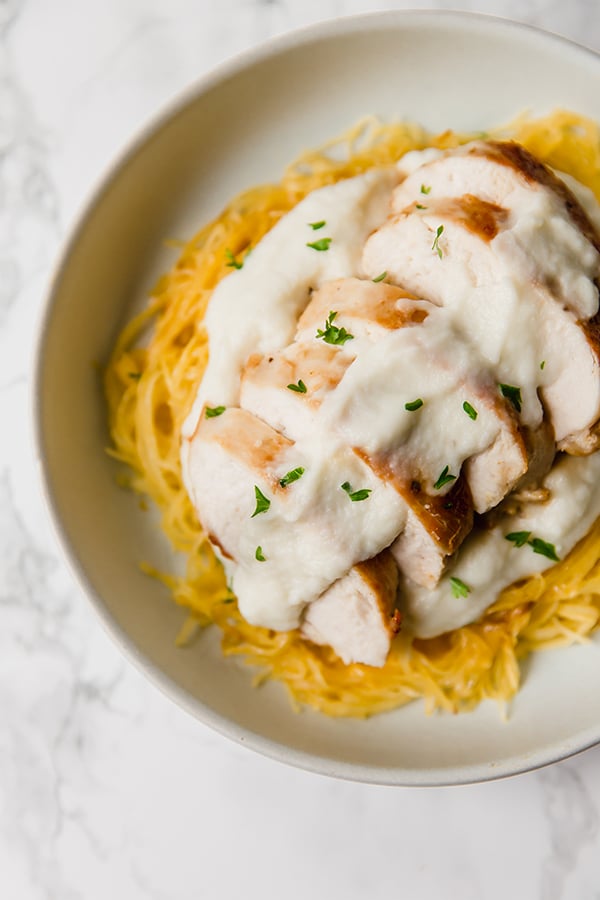 Day 7- Frito Pie
This Frito Pie can be made with ground beef, canned tomato (or nomato sauce from the freezer) and plantain chips from the pantry!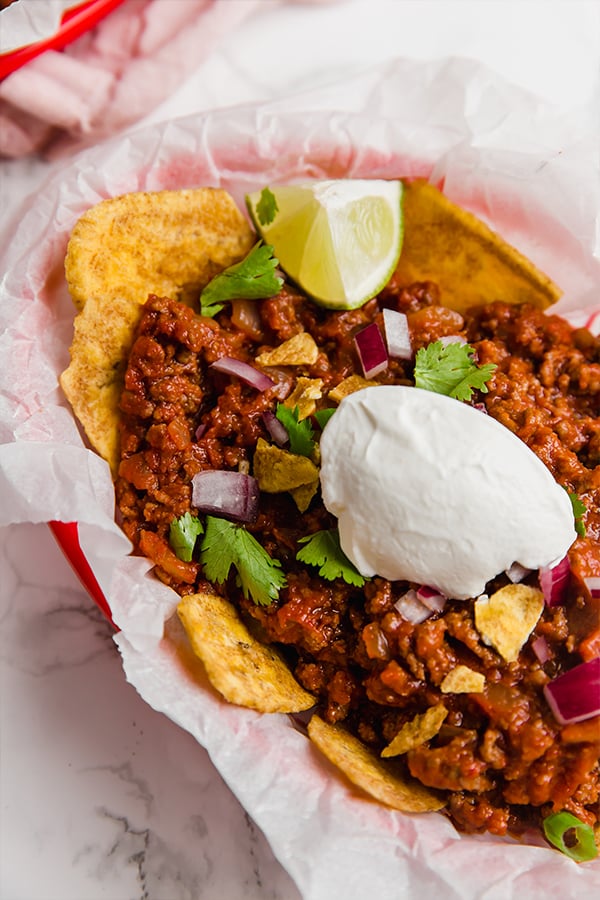 Day 8- Instant Pot Chicken No-Tortilla Soup
This soup is made with lots of pantry staples! You can also pre-prep the soup in a bag, place it in the freezer, and defrost and cook when needed.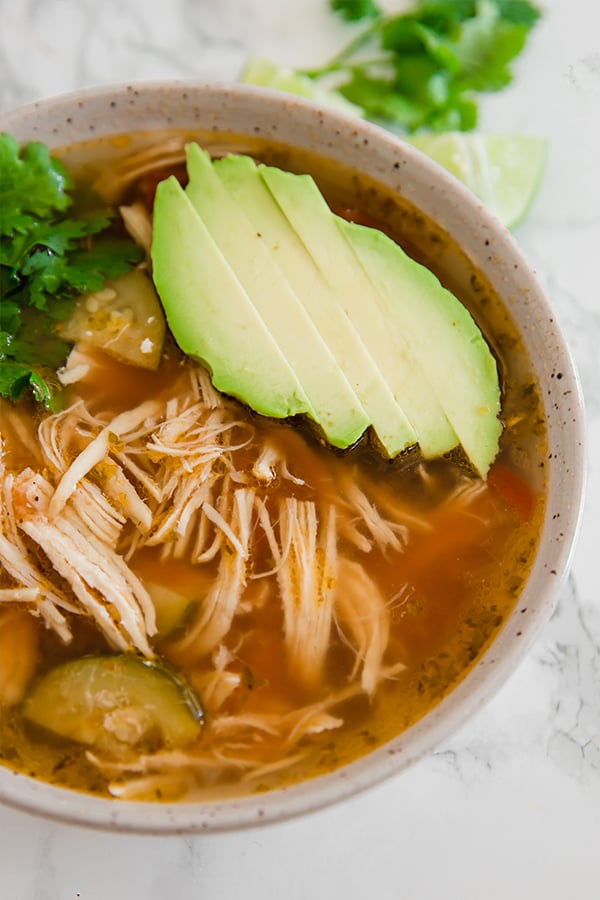 Pull some ground beef out of the freezer to make this easy southern comfort food dish! Pair it with whatever sides you have on hand, like mashed sweet potato.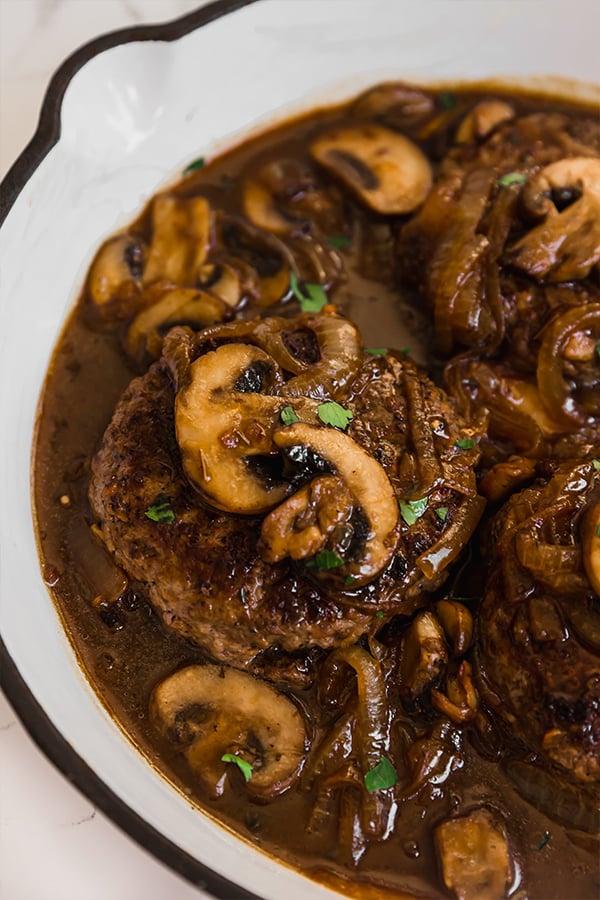 I always have frozen shrimp on hand for dishes like this. You'll also need coconut milk (which is a canned item) and spinach (you can easily use frozen).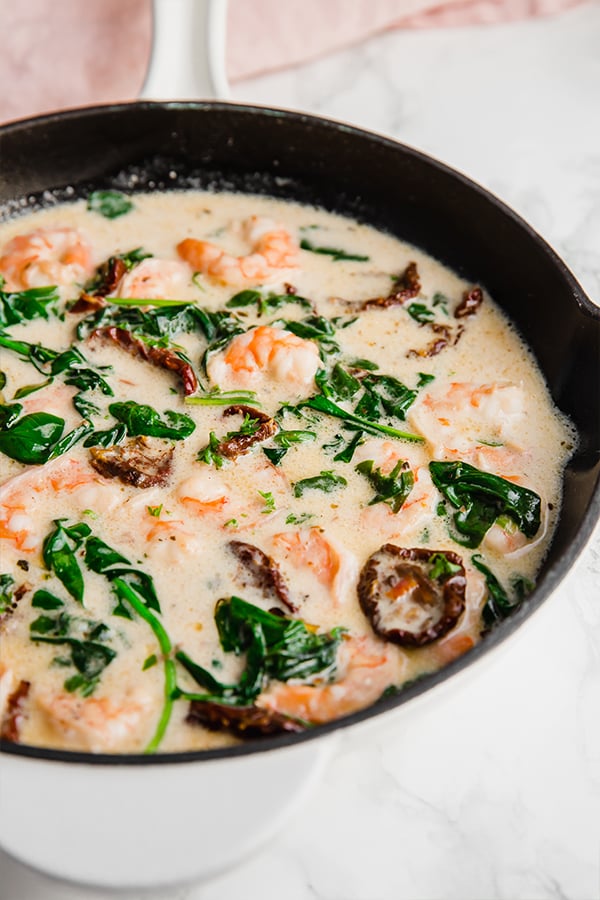 Use beef from the freezer and frozen cauliflower rice to make this super simple meal.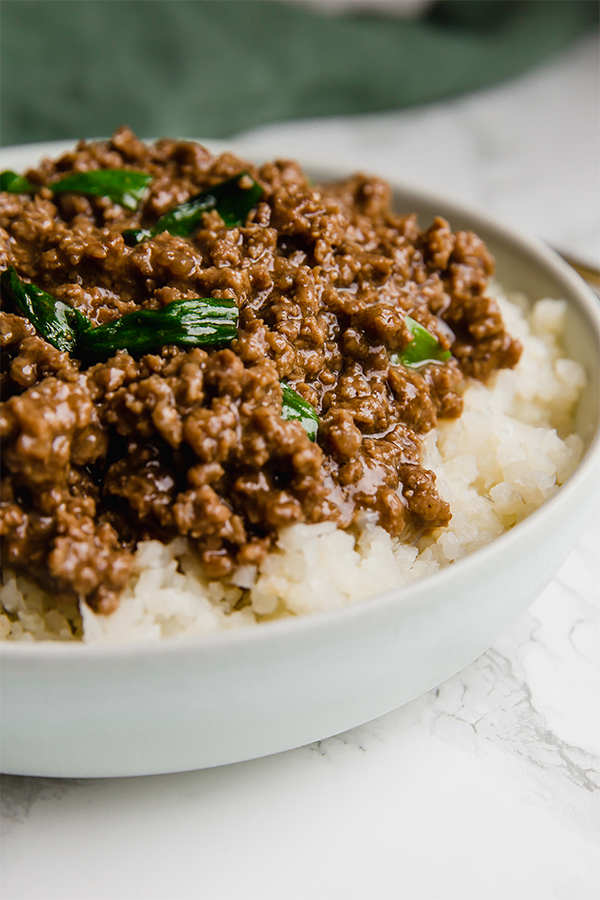 Use either ground chicken or turkey and shredded sweet potato to make these easy poppers!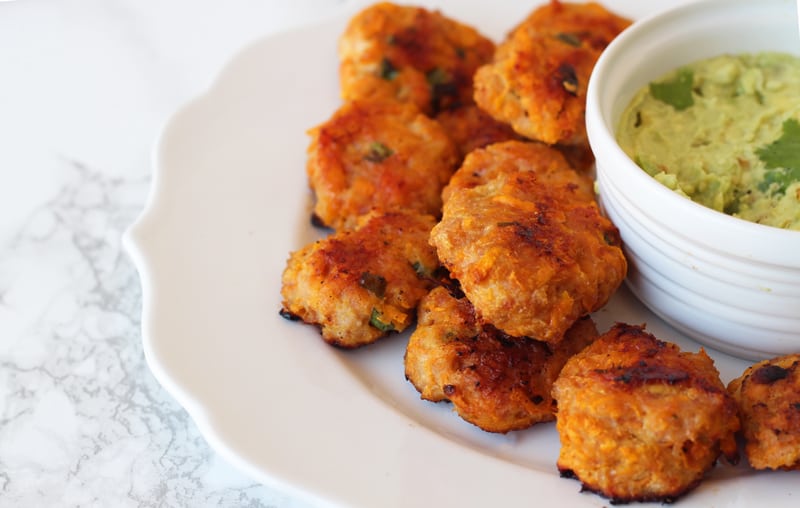 All you need is chicken, garlic and some pantry and fridge staples to make this! You can serve it with cauliflower rice, or a side of broccoli.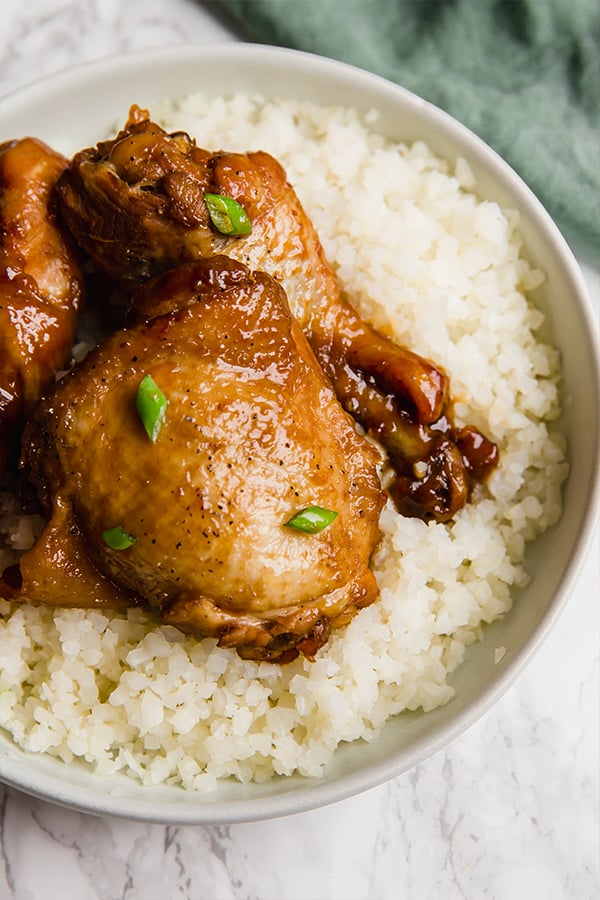 Squash lasts much longer than other veggies! You can also get creative and try to use other squashes that you store has (like butternut or delicata) to make this stuffed squash dish.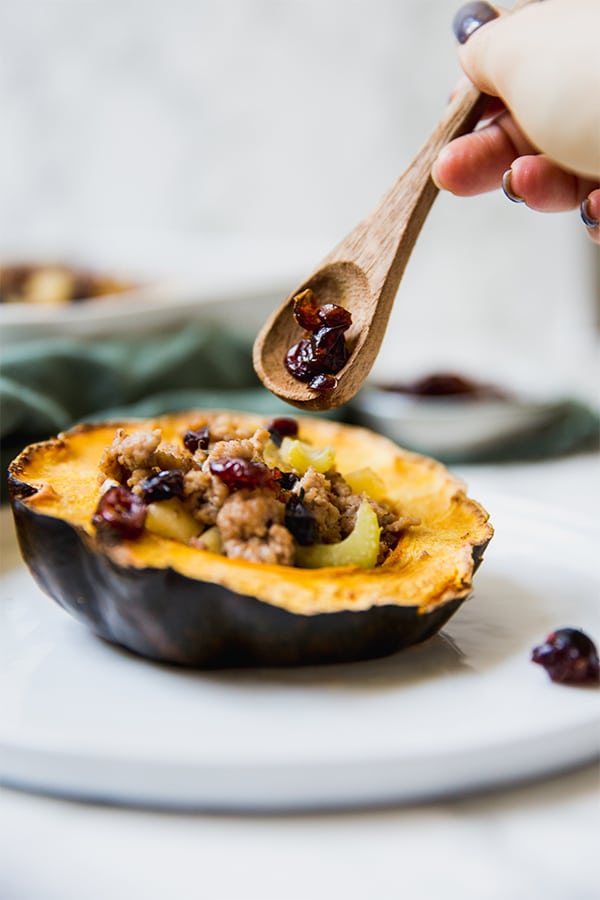 Optional Sides-
Optional Snacks-
My Winter Meal Plan Bundle Is On Sale!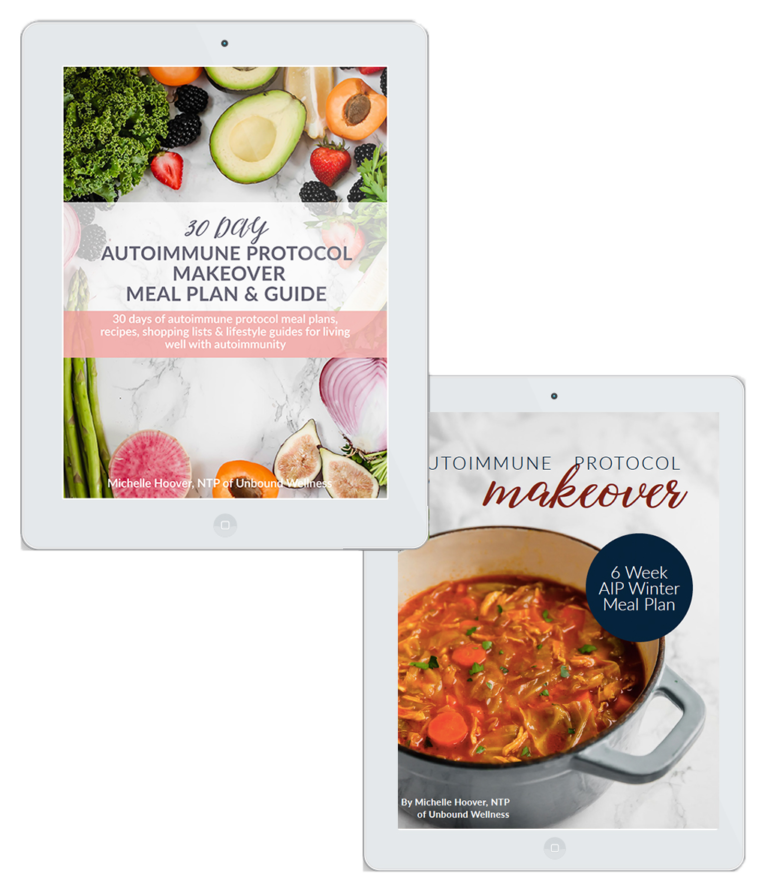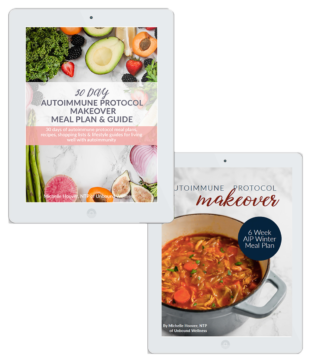 Winter is almost over and I have been planning to offer a sale on my winter meals plan bundle before we change seasons far before all of this started happening!
If this meal plan was helpful and you'd like to follow more, my Winter Meal Plan bundle features a 30-day autoimmune protocol guide & meal plan, plus a bonus 6-week meal plan that features nourishing winter recipes! It's designed to remove confusion, and help you feel amazing!
Use the code LASTCHANCE for $10 off the bundle.