AIP Meal Plan
Disclaimer: I am not a doctor and this is not intended to diagnose or treat disease. This is purely informational. All diet changes should be discussed with a doctor. 
This easy 7 day AIP meal plan will make meal planning easy! Simply prepare a few dishes from easy ingredients for a successful week!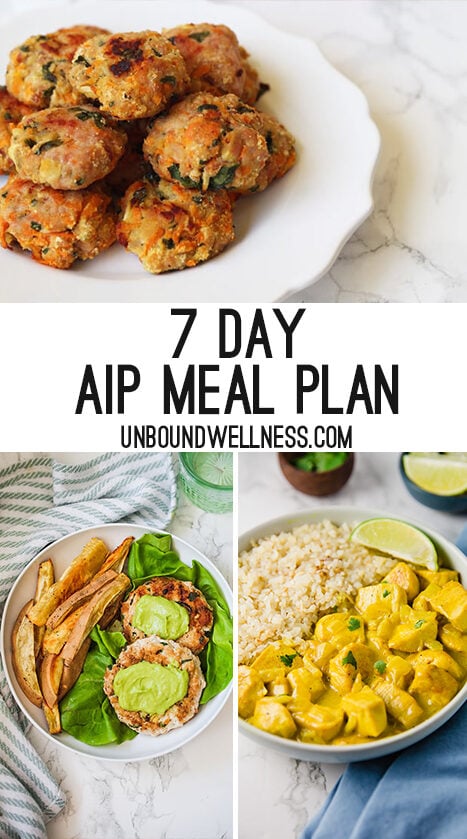 When I first started transitioning my diet, I also picked up meal prepping. Essentially, I would spend a few hours in the kitchen on Sunday (and usually 1-2 again during the middle of the week) to make sure I had healthy food prepped and ready to go for the week. Not only does meal prep save the time of having to prep, chop and do dishes every single day, but it makes it so much easier to eat a nourishing, healing diet!
Staying prepared is one of the easiest ways to set yourself up for success and feel amazing! However, it can take a bit of guesswork in the beginning. That's why I wanted to put together this 7 day AIP meal plan to help if you're just getting started or need a meal prep!
Meal Prep Tips & Tricks
Take a few hours on the weekend to prep meals
I love to take a few hours on Sunday, and maybe 1-2 hours during the middle of the week to batch cook. Not only do I go into the week feeling prepared, but I save hours in the kitchen throughout the week by doing it all at once!
This takes time to get used to, but I promise, it's a huge time saver!
The freezer is your friend!
Don't want to eat the same meals throughout the week? Throw some of your meal prep into the freezer so you can easily rotate different foods in and out of your diet.
The Breakfast Recipes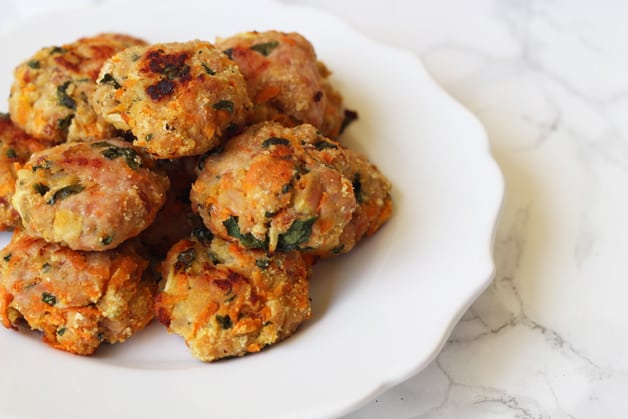 The Main Dishes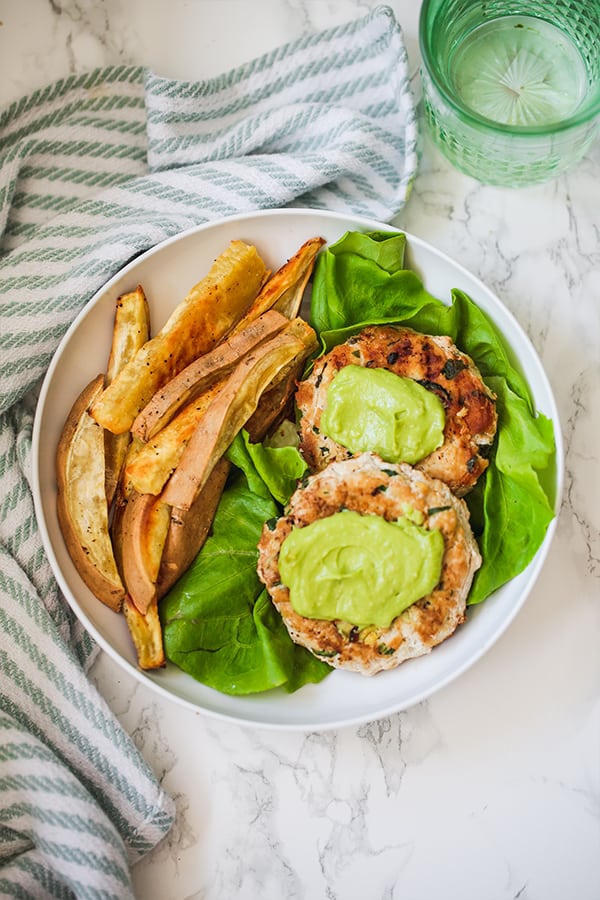 The Sides & Optional Snacks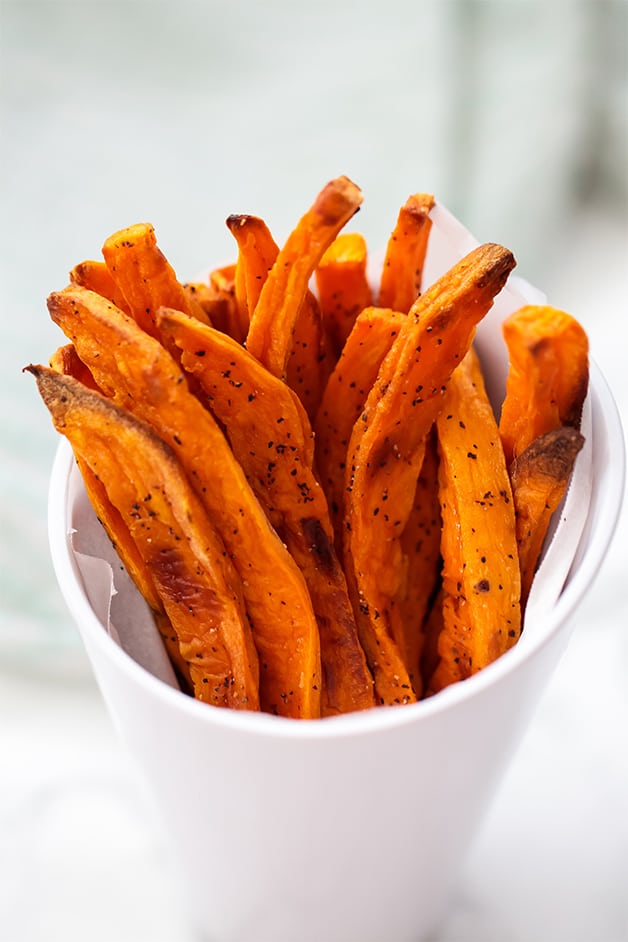 7 Day AIP Meal Plan 
Monday
Tuesday
Wednesday
Thursday
Friday 
Saturday
Sunday
Shopping list
Proteins
2 lb ground chicken
1 lb chicken breast
3 lb ground beef
Sardines
Tuna
Vegetables 
1 head Garlic
Fresh ginger
4 sweet potatoes
1 bag spinach
1 bunch kale
1 head butter lettuce
2 red onions
Onion
Celery
1 Zucchini
1 container of mushrooms
1 package cauliflower rice (or whole head of cauliflower)
1 head cabbage
1 head broccoli
1 bunch radishes
Shredded carrots
Parsley
Green onion
Cilantro
3 Limes
Fruit
3 avocados
2 apples
More fresh fruit of choice
Pantry staples 
Beef broth
Coconut aminos
Arrowroot starch
Coconut flour
Coconut milk
Shredded coconut
Collagen
Apple cider vinegar
Salt
Garlic powder
Onion powder
Cinnamon
Rosemary
Sage
Turmeric
Coconut oil
Avocado oil
Want more? Check out my 30 Day AIP Diet Plan & Guide
I've done all of the hard work for you in the 30 Day Autoimmune Protocol Makeover Diet Plan & Guide! It contains 30 days worth of meal plans and lifestyle challenges along with recipes, shopping lists, meal prep guides, and everything you need to rock a healing diet. Get your copy in either e-book form or spiral bound here! 
This post was originally published in June 2016 and edited in July 2019.