10 Treats to Make For the Holidays (Paleo & AIP)
These 10 treats are perfect for making for Christmas, New Year's Eve, and any other winter holidays you celebrate! They're allergen friendly, grain free, gluten free, dairy free, paleo, and AIP. The perfect treats to share without anyone realizing that they're better options 😉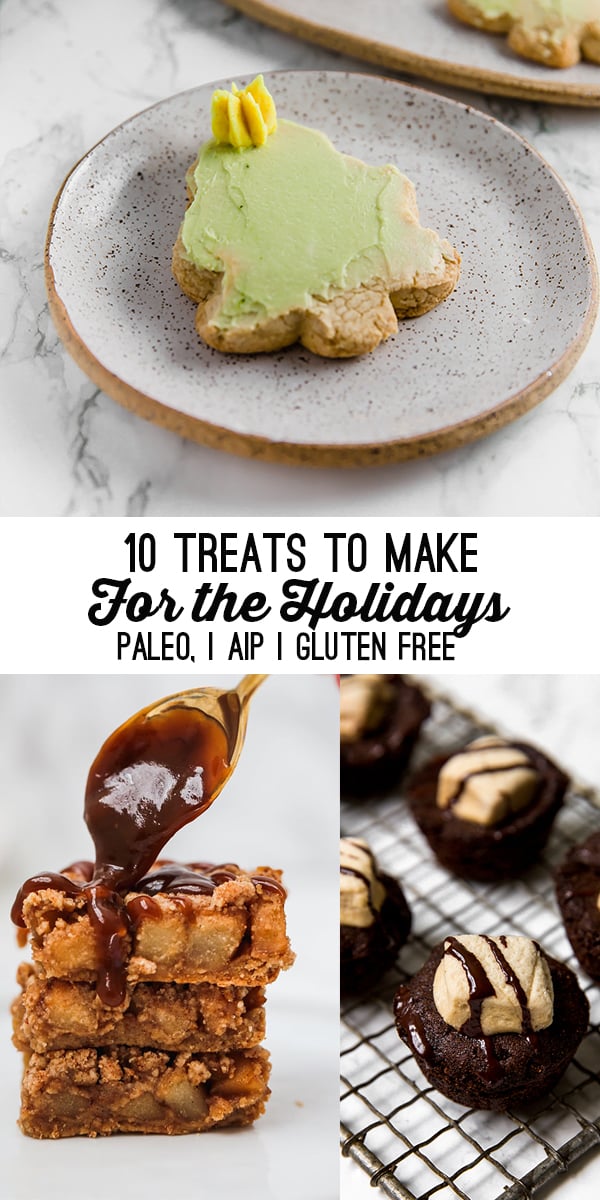 if there's any time of year where we're all really craving a few good treats, it's the holidays for sure! For many of us, it's a tradition to make and decorate sugar cookies or bake cookies to leave out for Santa, or we just want something sweet to share with family and friends. But when just running to the store and buying any cookie mix or premade cake off the shelf just isn't an option, you can still make amazing holiday treats at home!
10 Paleo Holiday Treats
1. Cut- out Sugar Cookies (Paleo & AIP)
For me, it's not Christmas without cut-out sugar cookies. These are coconut free, egg free, and really easy to make.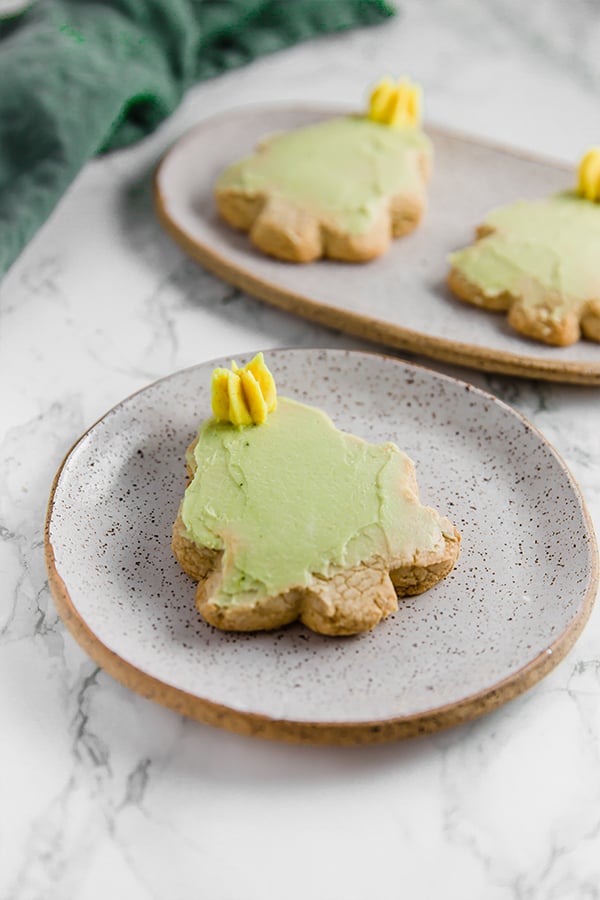 2. Peppermint Bark
All you need is a few simple ingredients to make this paleo peppermint bark!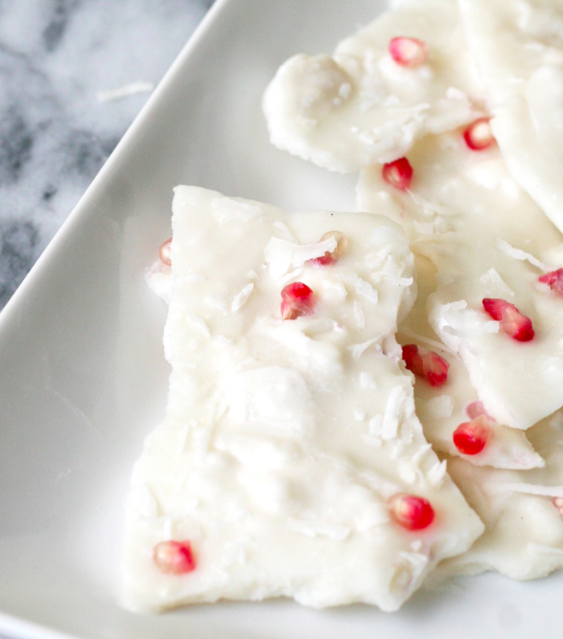 3. Hot cocoa mix with peppermint marshmallows
This hot cocoa mix makes a great gift, or you can just make it for yourself!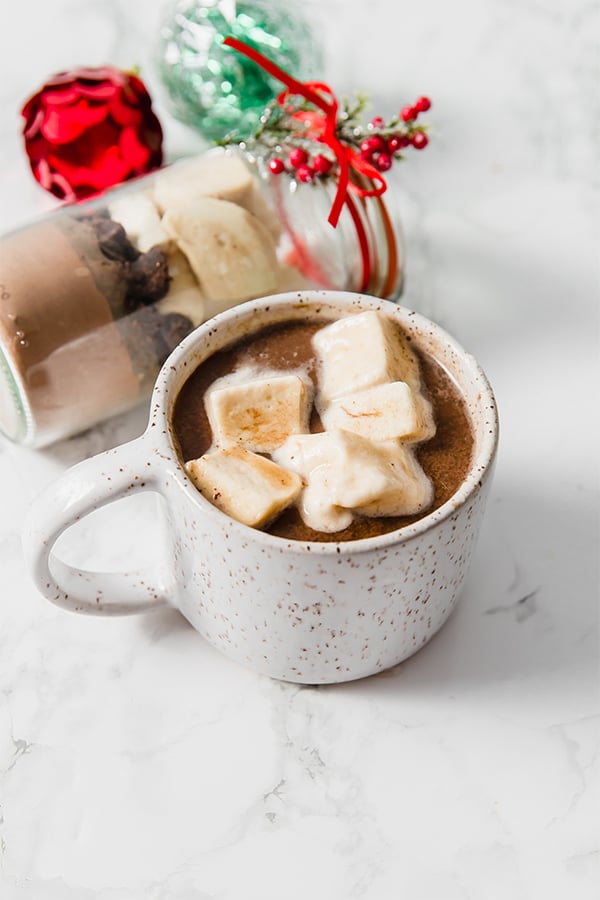 4. Hannukah Gelt
Hannukah gelt is so much fun, and relatively simple to make.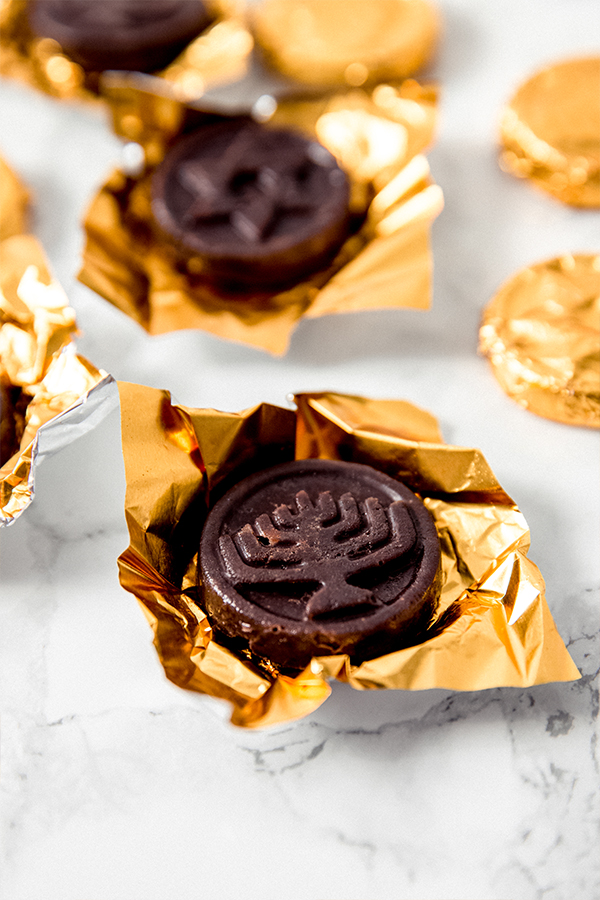 5. Pumpkin pie donut holes
These pumpkin pie donut holes are probably one of my most favorite recipes from my blog ever. They really taste like the real thing!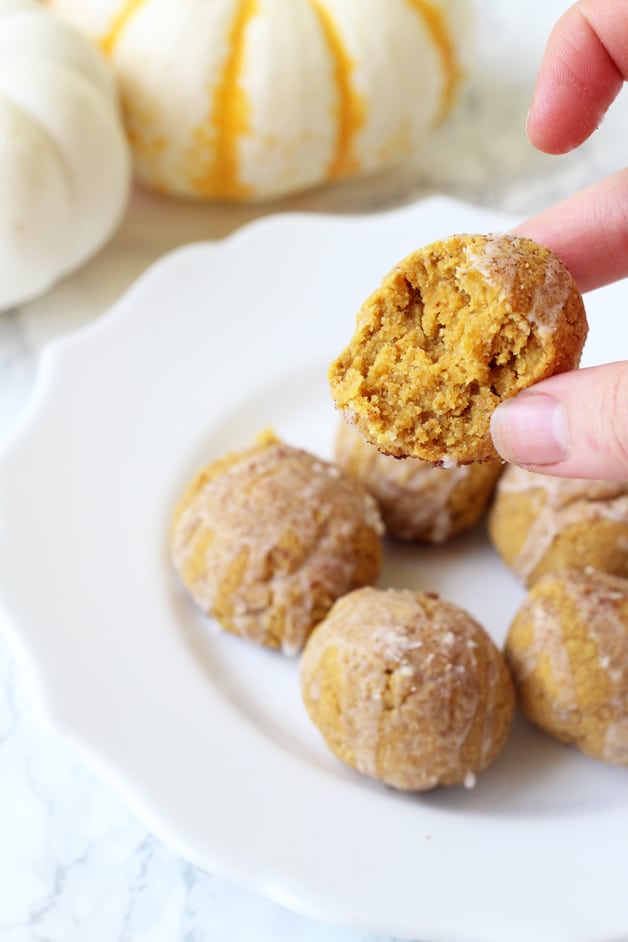 6. Coconut puppy chow
Puppy chow is a crunchy and sweet snack, and this version is paleo!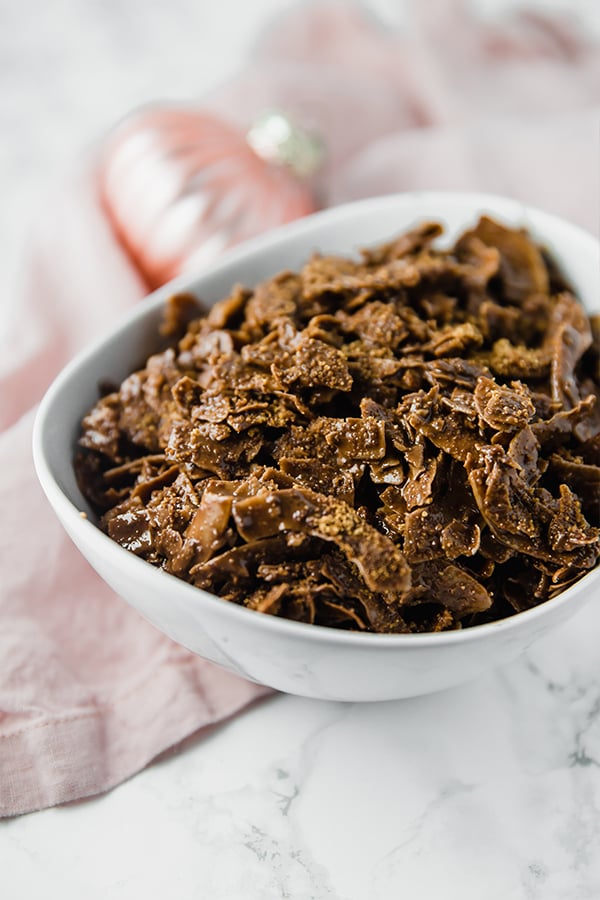 7. Paleo apple pie bars
These apple pie bars are vegan too, and they come with a caramel sauce topping! Seriously, these are so decadent!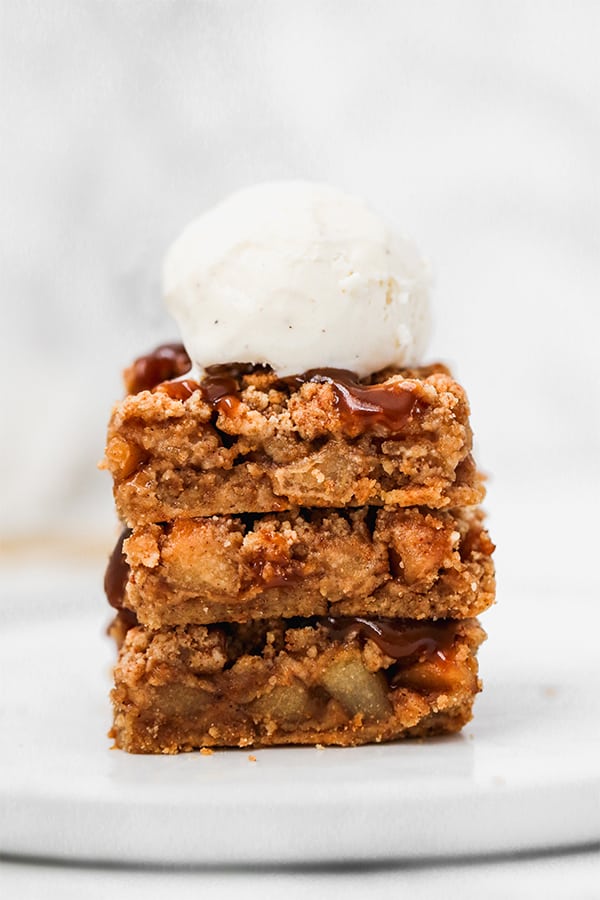 8. Grinch cookies
These adorable little grinch cookies are colored green with matcha! These are perfect if you want to make a fun treat with kiddos that has minimal decorating but it still super cute and fun.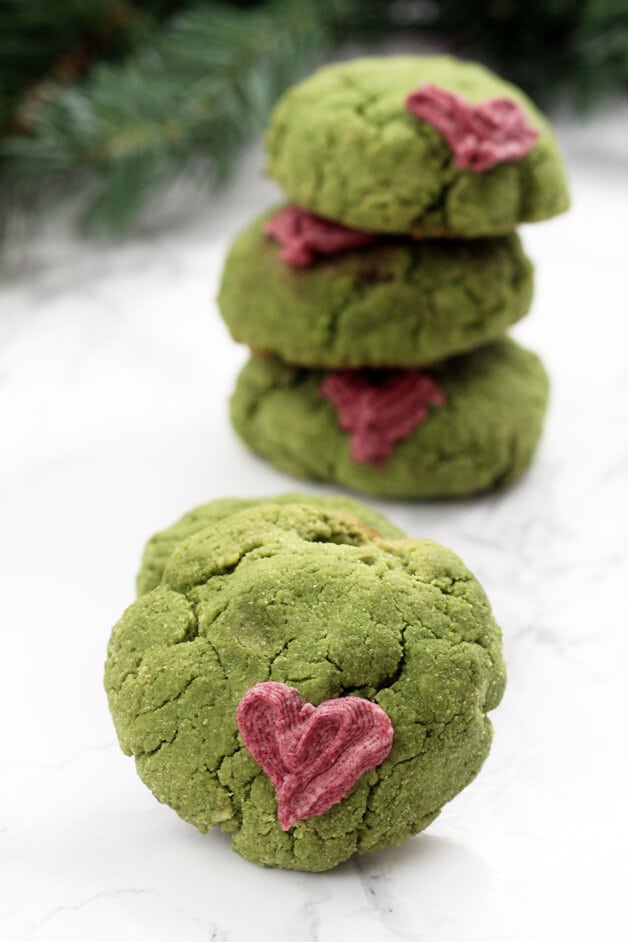 9. Hot chocolate brownie bites
Can't get enough hot cocoa? I hear ya! Hot chocolate brownie bites to the rescue! These are the perfect little finger food treat with a twist.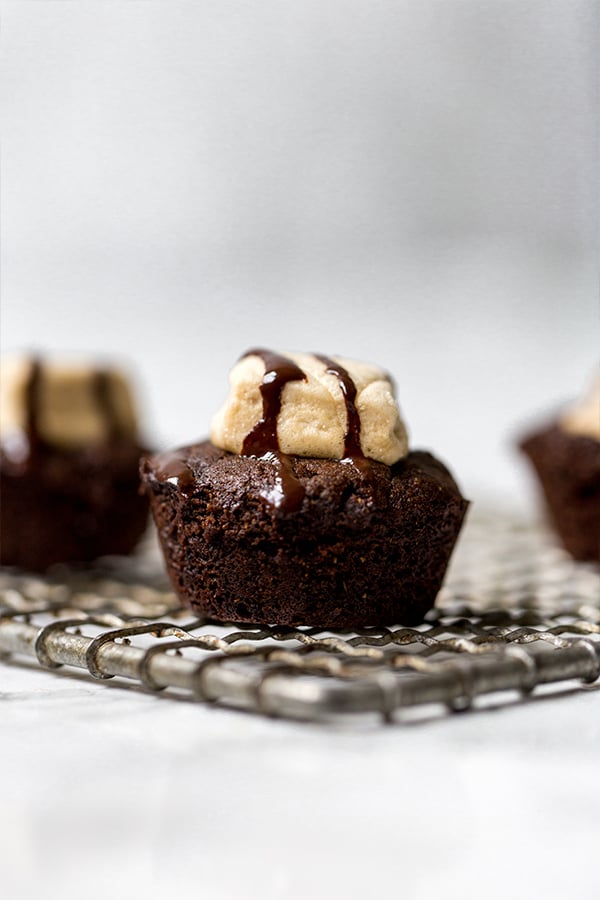 10. Cranberry Bliss Bars
This Starbucks copycat for paleo & AIP cranberry bliss bars is a fun treat to serve to the Starbucks lover in your life!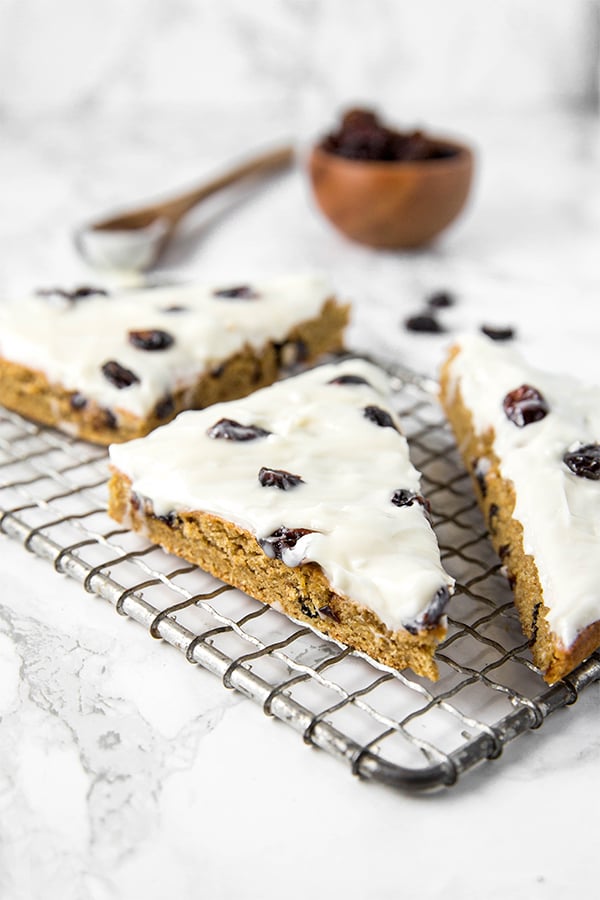 Happy holidays, friends! I hope you have an incredibly Merry Christmas and a happy and healthy New Year <3