40+ Paleo & AIP Game Day Recipes
When I was a kid, my dad once asked my mom to buy some more snacks because football season was coming up. She replied that he didn't even like football, and he says "I don't care. If it involves food, I like it". Ditto. I've never really been into sports much, but I'm a big snack fan. Every Superbowl, I root for team snacks.
These 40+ recipes are perfect for game day, or really any party! They're paleo, AIP, and many are Whole30, but they're so delicious that all of your guests will love them!
Paleo Game Day Recipes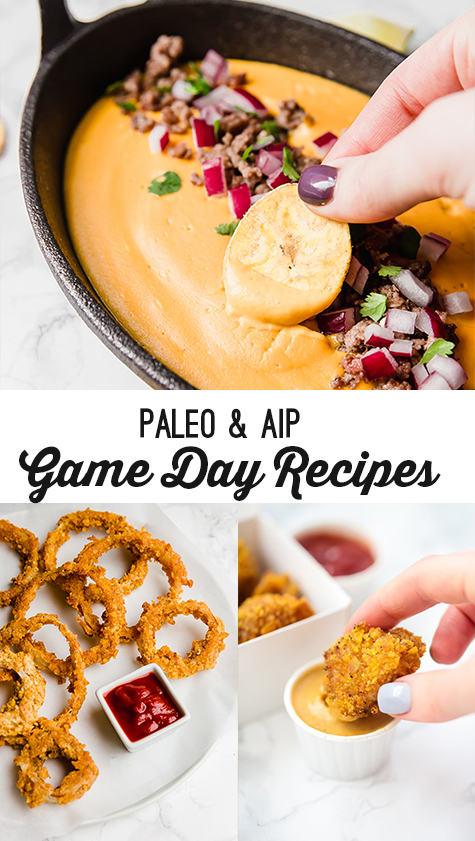 Super Bowl Nacho Bar
This Super Bowl Nacho Bar is an amazing customizable party food option that everyone will love! You can easily switch up your own base, toppings, seasoning, and protein options to make it compliant with a variety of different tastes and diets. This particular nacho bar can be made to be paleo, AIP, and even Whole30, while still pleasing all of your non-special diet guests!
Dairy Free Queso
Is there anything better than dairy-free queso for snacking? I don't think so! Dip plantains chips, tostones, or any other chip of your choice in this yummy queso.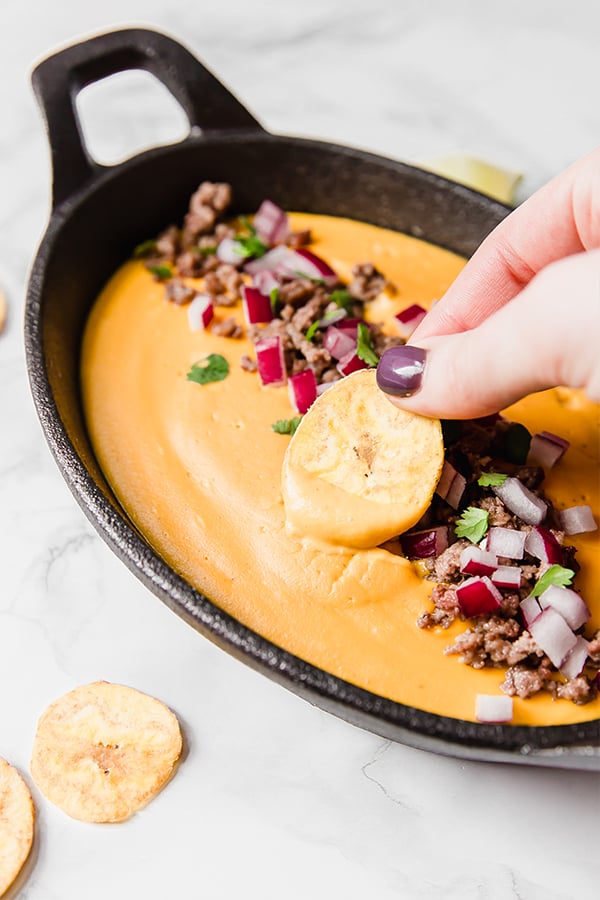 Apple Bacon Guacamole
This apple bacon guacamole is the ultimate party dip packed with both fresh and savory flavors! It's paleo, whole30, and AIP-friendly.
Oven Baked Coconut Shrimp
This version of coconut shrimp is made to be paleo, AIP, and baked in the oven! It's incredibly simple to make and is perfect for a game day party.
Mongolian Beef Meatballs
These Mongolian beef meatballs are just the thing to add a touch of fun to your game day appetizer menu!
Pizza Dough Snack Bites
These Pizza Dough Snack Bites have all of the flavors of pizza in one bite, especially when dipped in pizza sauce! They're doughy, yet slightly crumbly like a real pizza crust, and feature traditional Italian herbs and seasonings like garlic, oregano, and basil. Plus, they're much easier to make and snack on than a whole paleo pizza, making them perfect party food!
Taco Dip
This paleo taco dip is a paleo and AIP version of the classic made without dairy, legumes, grains, or nightshades. It layers guacamole, ground beef, a sour cream, and classic topping that all taste amazing paired with plantain chips!
Baked Parsnip Fries
These baked parsnip fries are the ultimate snack to satisfy your fry cravings! They're paleo, AIP, Whole30, nightshade-free and vegan.
Air Fryer Egg Roll
These air fryer egg rolls are incredibly easy to make and are made with simple real food ingredients. They're paleo, vegan, keto, low carb, and AIP.
Carnitas Nachos
Gotta have nachos on game day! These carnitas nachos are made with slow cooker carnitas and tostones.
Chicken Bacon Ranch Pizza
This chicken, bacon, & ranch pizza is a seriously perfect combination of American comfort food! It's the perfect game-day staple, and is paleo, AIP-friendly, gluten and dairy-free.
Buffalo Chicken Dip
This nightshade free buffalo chicken dip is perfect for the super bowl! I love to have it as a buffalo chicken taco in a tortilla shell, but you can also dip vegetables in it.
Cauliflower Everything Bagel Bites
These cauliflower everything bagel bites are made with minimal ingredients and topped with everything bagel seasoning to really round out the bagel flavor! They're perfect finger foods for your Game Day party.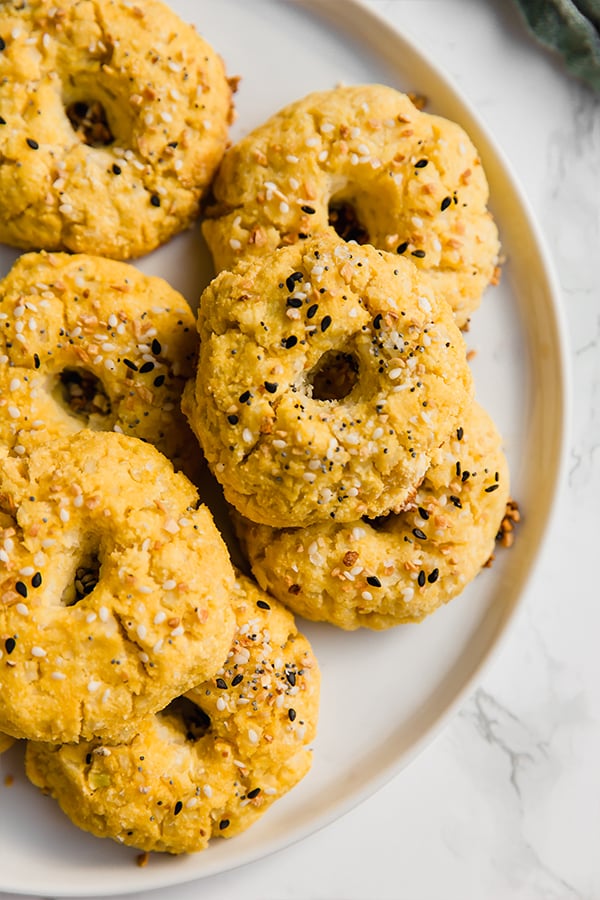 Apple Bacon Guacamole
Seriously, how could you have a game day without guacamole? This AIP version has just the right amount of kick that isn't spice based!
Tigernut Pizza Crust
This tigernut flour pizza crust is grain-free, paleo, AIP, and an easy at-home option for having pizza! You can use it along with any toppings of your choice for a grain-free pizza night.
Ranch Roasted Cauliflower
This ranch roasted cauliflower dish packs in the delicious punch with a homemade healthy ranch seasoning and takes this healthy veggie to the next level! All you need are some cauliflower and a few pantry staples to create a ridiculously easy and delicious game day side dish that is Paleo, AIP, Whole30, vegan, dairy-free and keto.
Spinach & Artichoke Dip
It isn't a party without spinach and artichoke dip, right? This spinach & artichoke dip is honestly the perfect way to casually sneak in some vegetables that are disguised as a decadent snack.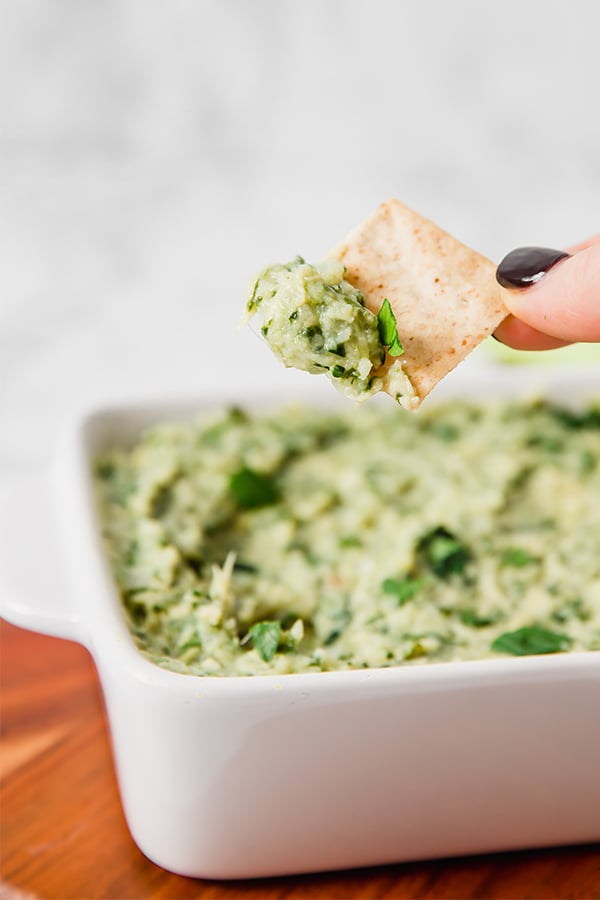 Charcuterie Board with Cauliflower Artichoke Hummus
No party is complete without a charcuterie board, and this paleo charcuterie board with cauliflower artichoke hummus takes care of all your Paleo, AIP & Whole30 needs!
Mac and Cheese
This mac and cheese is a vegan, paleo, and AIP-friendly version that tastes just like the real deal! It's made with grain-free pasta and a dairy-free cheese sauce.
Crispy Chicken Nuggets (Chick-Fil-A copycat)
Chick-Fil-A nuggets are classic game-day snacks, and these paleo crispy chicken nuggets are the ultimate chick-fil-a copycat, complete with a honey mustard dipping sauce. Plus, they're even AIP compliant, and made without eggs!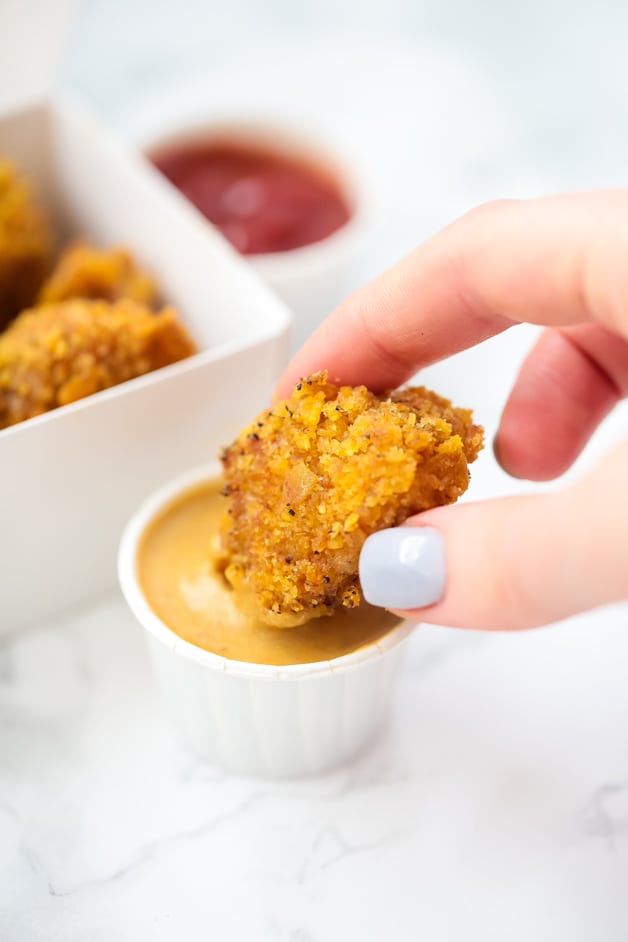 Whole30 Italian Chicken Nuggets
These Whole30 Italian Chicken nuggets are crispy nuggets with a light Italian seasoning that tastes amazing dipped in marinara sauce (or nomato sauce if you're nightshade-free like me). This recipe is paleo, AIP, and technically Whole30 compliant as well, for your game-day party!
Sweet Potato Chicken Poppers
I originally made these sweet potato chicken poppers are a Super Bowl recipe, but they quickly became one of the most popular recipes on my blog!
Buffalo Chicken Poppers
These Buffalo Chicken Poppers are so simple to make, and are easily made Paleo, AIP, and Whole30 friendly. The base of the recipe is just a few simple ingredients, and you're free to use whatever buffalo sauce that you'd like to jazz it up – your own sauce, or my homemade AIP version!
Bacon Ranch Chicken Poppers
These Bacon Ranch Chicken Poppers are such a flavorful variation of sweet potato chicken poppers, and are a game day necessity! Still paleo, still Whole 30, still AIP, and even more flavor. Heck yeah.
BBQ Chicken Poppers
These BBQ chicken poppers are a bit different than the sweet potato chicken poppers but equally delicious and perfect for snacking! These are great finger food that is also satiating.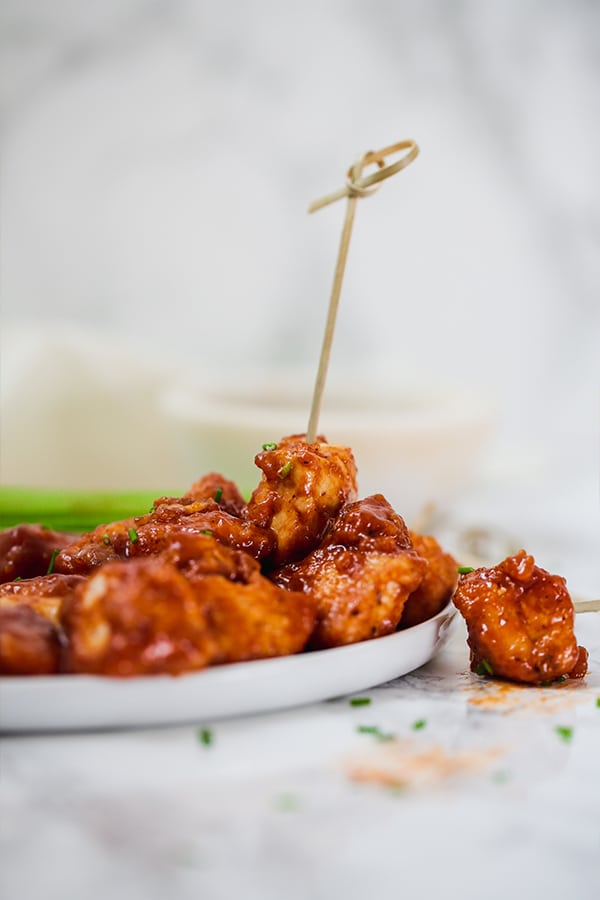 Bacon Broccoli Veggie Nuggets
Everyone loves nuggets, and these bacon broccoli veggie nuggets are no exception! They're fun to eat, easy to make, and they're perfect for kids and the kids in each and everyone one of us.
Baked Veggie Nuggets
These baked veggie nuggets are the perfect veggie-forward, egg-free alternative for game-day nuggets! These are a huge hit with the kiddos (without them even knowing that they're eating veggies 😉)!
Ground Beef Quesadillas
These ground beef quesadillas are a grain-free and dairy-free take on a classic and are the perfect game day main dish! They're easy to make on a stovetop, and are paleo and AIP.
Everything Bagel Crackers
These everything bagel crackers are the perfect game day snack. They're paleo, vegan, and so simple to make at home! Serve it with a cream cheese dip to tie to all together, or snack on them by themselves.
Plantain Tostone Sliders
These plantain tostone sliders are the perfect party-friendly version of a burger, combined with savory crunch!
Thai Chicken Tacos
These Thai chicken tacos are made with soy-free marinated chicken, a fresh slaw, and an almond butter sauce instead of peanut sauce. They're gluten-free, paleo, and can be made AIP-friendly.
Sweet Potato Sliders
These fun sweet potato sliders are totally paleo, whole30, and AIP while still having the feeling of having a soft, yummy bun! They're easy to make, and both my husband and I totally love them.
Chicken Tenders
These chicken tenders are a delicious and hearty game day staple, made with almond flour and no eggs! They're paleo, whole30, dairy-free and gluten-free.
Spinach Avocado Chicken Burgers
Spinach Avocado Chicken Burgers with creamy avocado mayo? Yes, please! Serve them up with some plantain chips, tater tots, or sweet potato fries for a complete meal.
Frito Pie
This paleo Frito pie is made without actual Fritos, but will still remind you of this game day classic! It's grain-free and made with plantain chips instead of Fritos.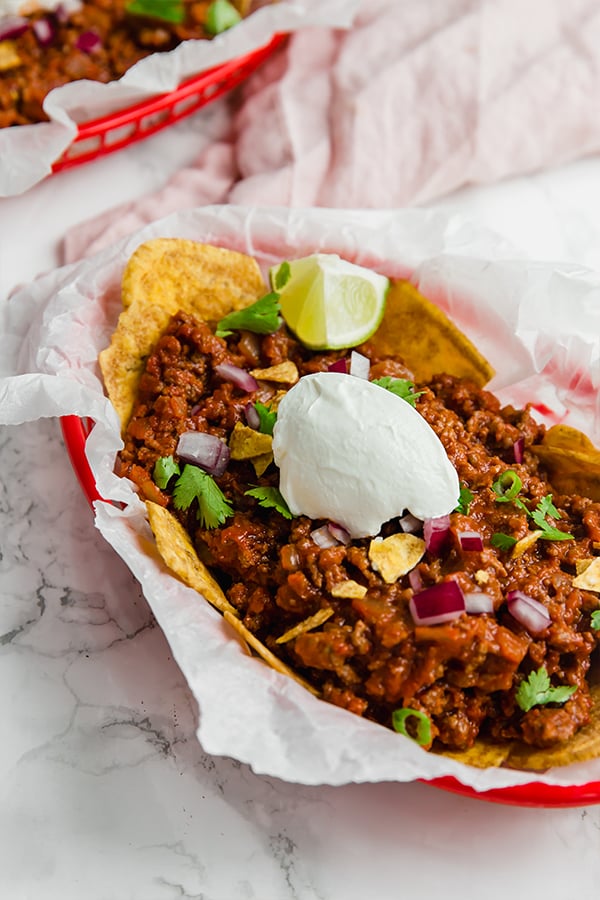 Zucchini Pizza Crust
I'm forever craving pizza, especially on game day, and this zucchini pizza crust does the trick! It is lightly crispy and has an extra hint of nutrients from the hidden veggies. Plus, it's paleo, AIP, grain & gluten free, dairy free, and can be made egg free and AIP.
Bang Bang Cauliflower Tacos
Have friends who follow lots of different diets coming over for the game day? These bang bang cauliflower tacos are paleo, AIP, and vegan-friendly!
Lemon Pepper Chicken Wings
These lemon pepper chicken wings are full of flavor that are perfect for snacking on game day! They're a healthy alternative to delivery chicken wings and are paleo and whole30 friendly.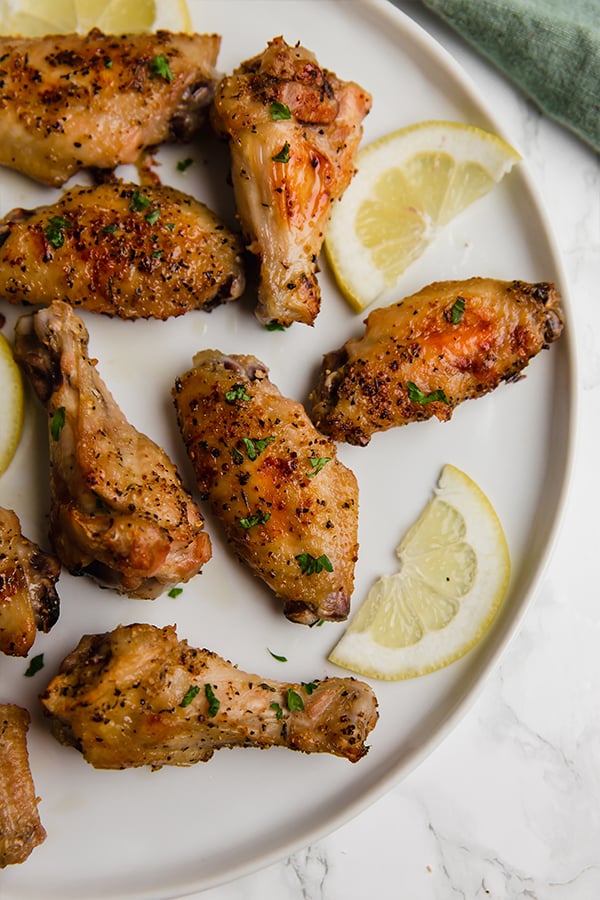 General Tso's Chicken Wings
These General Tso style Asian Chicken Wings are addictive! They're soy free, gluten free, paleo, and AIP compliant, and are perfect for serving for game day!
Sweet Potato Tater Tot Taco Casserole
This sweet potato tater tot taco casserole is great for serving at a gathering like a gameday party. This recipe is dairy-free, egg-free, paleo, and can be made AIP when removing the nightshade ingredients.
Loaded Sweet Potato Tots
These loaded sweet potato tots are such a classic gameday snack that you could get at a ballpark or stadium, but made at home!
Baked Sweet Potato Fries
These baked sweet potato fries are the perfect gameday side dish! Easy, delicious, and cooked to perfection.
Cauliflower Breadsticks
Breadsticks are life, especially on game-day! These cauliflower breadsticks are dairy free, grain free, nut free, and easy to make egg-free and AIP. They're perfect for dipping in nightshade free marinara sauce, and a great super bowl snack!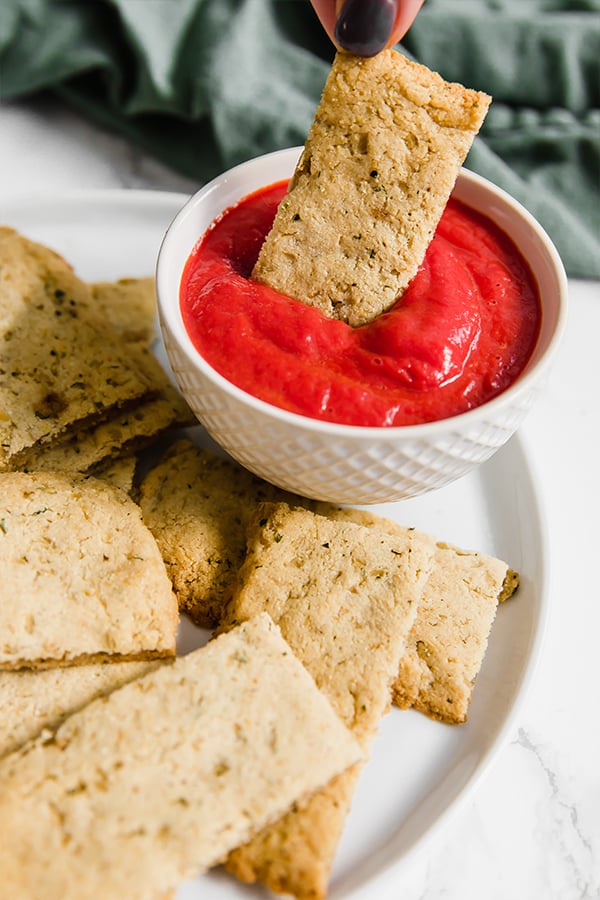 Baked Avocado Fries
Have you ever heard of fried avocado? Or avocado fries? I've always been intrigued by the idea, and they're absolutely delicious. I've got the perfect baked avocado fries for you that are paleo, AIP, and vegan!
Baked Onion Rings
These baked onion rings are coated in dairy-free milk, battered in grain free flour, and nightshade free plantain chips, and then are baked for a no-mess snack. Yes, yes, and yes.
Baked Plantain Chips
Baked plantain chips are easy to make and perfect for dipping. Dip them in queso, salsa, or guacamole of your choice for a seriously yummy snack.
Sweet Potato Everything Bagel Chips
These everything bagel sweet potato chips have the classic flavor of everything bagel, on a starchy, crunchy sweet potato chip. It's reminiscent of everything you love about everything bagels and bagel chips, but made with all real food!
I hope this list was helpful!! What are your favorite gameday snacks??